Hey guys! Just a quick post today to let you know I now have a new recommendations section – I love sharing my favorite useful and eco-friendly kitchen and home tools with you so I thought it would be nice to collect them all in one easy-to-view place. Everything in there is stuff I own, use, and love so I hope it's helpful to give you ideas for your own homes! I'll be adding stuff frequently so check back often.
And because I can't do a post without something food or home related in it, here are a few photos with links to some of my personal favorite recipes:
These 4-ingredient no-bake brownies are amazing; simple, quick and it's crazy how much they taste like brownies.

This vegan, gluten free lasagna is hearty and deliciously satisfying.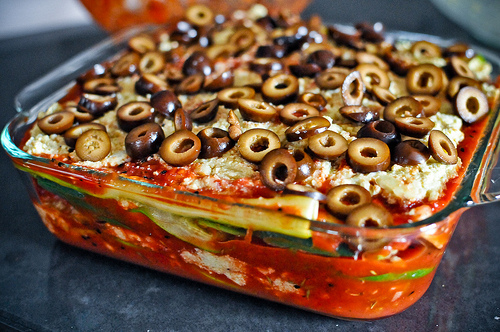 These macaroons are a little high in (healthy) fat, but they are so tasty! And refined sugar free, egg free and gluten free!

I love this vegan, gluten free gnocchi in vodka sauce – delectable little pillows of dough that just melt in your mouth. Yum!

Happy Sunday!