If you've been missing your morning latte since switching to a plant-based diet, then we've got the best-of list for you.
Compared to dairy milk, almond milk (and most other vegan milks, for that matter) are notoriously difficult to froth. This has everything to do with the macronutrient makeup of plant-based milks.
Luckily, it is possible to overcome this hurdle and create thick, foamy, delicious almond milk froth right at home. You just need a quality frother with the chops to spin up thin milks into thick bubbles. We've got six of the best right here.
Below, you'll find our top picks for the best electric, handheld, and manual milk frothers for almond milk so you can enjoy your morning almond milk cappuccino or latte exactly the way you like it.
Our Picks at a Glance
Best Electric Frothers
Best Handheld Frothers
Best Manual Frothers
What to Look for in a Frother for Almond Milk
Creating creamy froth in milk involves a unique dance between air and protein. When air is forced into a colloid solution like dairy or plant milk, the proteins in the solution react by forming stable spheres around the air. The more air forced into the liquid, the more bubbles form.
But the consistency and stability of those bubbles depend on the amount of protein in the solution. Because dairy milk is high in protein, it froths very well. Almond milk, on average, has about 1/8th the amount of protein content as dairy milk. Most plant-based milks, with the exception of soy and pea, have similarly low levels of protein.
This means it is much more difficult to froth almond milk than dairy milk. But it's not impossible. You just need a high-performance frother that can produce enough air to activate all the protein in the milk.
Lucky for you, we've already found six awesome products that fit the bill.
The 6 Best Frothers for Almond Milk
Whether you're after a quiet and cathartic manual frother, an affordable and portable handheld, or a quick and simple electric frother, we've got you covered with these picks.
Top 2 Electric Frothers for Almond Milk
Pros:
Memory function
4 temperature settings
3 froth thicknesses
Large capacity
Cons:
The Maestri House Milk Frother was not designed for the casual coffee drinker. This superior frother was made for families who take their morning cup of frothy hot milk seriously.
This high-capacity frother can hold up to 21 ounces of milk on the heating milk setting and 17oz on the frother setting. This is nearly three times the capacity of most products.
Most importantly, though, the multiple heat and froth settings allow you to dial in the perfect combination to full-froth any milk, from whole fat dairy to uber thin coconut milk. And once you've dialed in the settings for your preferred beverage, you can replicate them anytime using the memory function.
This frother may cost more than most, but it also performs better, especially with tricky milks like almond. And if you're making plant-based lattes for the whole family, this is the only choice worth looking at.
Pros:
Light-up display
Hot milk/foam and cold foam settings
Easy to clean
Nearly silent
Cons:
No warranty
Not the easiest to pour
If simple and easy to use is what you're after, the DLLHOP milk frother and steamer has you covered.
This simple but effective frother uses a one-button control panel and light-up display to switch between cold froth, hot milk, and two foam settings. We've found the fluffy foam setting to be especially effective for low-protein vegan milks.
The design of this product may look simple, but it accomplishes quite a bit. The inner stainless surface has a non-stick coating that makes cleanup a breeze while the insulated housing absorbs nearly all the noise created by the motor.
For quiet mornings without the hassle and a brilliant cup of frothy coffee, mushroom coffee, or tea, this is the product you want.
Top 2 Handheld Frothers for Almond Milk
Pros:
Comes in many colors
Works quickly
Lifetime guarantee
Cons:
Does not include a stand
Short wand
The Zulay electric milk frother comes with the power necessary to turn thin non-dairy milk into thick frothy awesomeness. And it does it while looking great thanks to the amazing color selection available.
Like most handhelds, the design is simple, consisting of one power button to turn on the tiny stainless steel whisk on the end. This one-speed design works well enough for a variety of milk types, just make sure there is plenty of room in your cup for all the foam because it will appear impressively fast.
We wish this frother came with a stand and that the wand was a bit longer to keep your hand away from preheated milk. But considering how well it works to froth almond milk and other alternative milks, we can't complain too much.
Pros:
Super powerful
Works quickly
11-inch wand
Lifetime guarantee
Cons:
Only one speed
Does not include a stand
The FrothBlast boasts a titanium motor and jet-engine speeds. Seriously, this little stainless steel frother rotates at 19,000 rpm!
That speed is enough to inject air bubbles into low-protein milks that don't normally froth willingly. With the FrothBlast, your almond milk literally has no choice but to bubble up. And it works with both hot and cold beverages.
Like our other handheld choice, be careful to leave room in your cup because this wand works quickly and can easily overflow your mug. It does have a nice long wand that makes it useful for frothing milk in to-go containers and thermoses.
When it comes to simple and powerful, the FrothBlast takes the cake hands down.
Top 2 Manual Frothers for Almond Milk
Pros:
Microwave safe glass
No spill top
Wide handle
Dishwasher safe
Cons:
Glass requires special handling
Requires 30 to 60 plunges
The biggest downside to handheld and manual frothers is that you have to heat your milk separately, either before or after you froth it. The Bodum Latteo Manual Milk Frother makes that step a little easier thanks to the microwave-safe glass container.
With this manual frother, all you have to do is depress the single-screen plunger rapidly for about one minute to achieve super frothy milk, whether it's vegan or dairy milk. It works for both cold and warm milk, but you can fit more cold milk (8 oz), so we recommend heating after frothing if you want a full serving.
The wide handle and splash-proof silk plastic top make handling this frother super easy. But do be careful because the glass is thinner than your average cup and replacements are hard to come by. But if you're after a latte you can make without the need to dirty multiple containers each morning, this is a great choice.
Pros:
Stovetop safe
Double-mesh screen for faster results
Large capacity
Cons:
Difficult to clean
No spill-proof top
If you prefer to warm your milk on the stovetop, this all-stainless steel manual foamer from Haptime is a great choice. The durable, large capacity basin can hold up to 17 ounces of milk and creates creamy foam in about half the time of most frothers.
This speedy frothing is thanks to the double-screen plunger. Twice as many holes mean twice as many bubbles. You only have to depress this plunger about 30 times to get amazingly foamy milk in under 30 seconds. This double action also makes the Haptime super effective with non-dairy milks like almond, hemp, and oat milk.
It is a touch more difficult to clean than others because the plunger and lid don't come apart and there is no rubber on the top to keep milk from splashing out. But for quick frothy almond milk in half the time with half the effort, this is your best option.
How to Choose a Milk Frother for Almond Milk
As you can see from our list above, milk frothers come in all types with various functions. To help you figure out which one is right for your needs, here are some things to consider.
Type
Milk frothers come in three different types, each with its own benefits and drawbacks.
Manual Frothers
Manual frothers look a lot like French presses. They use a plunger with a fine screen attached to the bottom to force air into the milk.
These types are great if you don't want to use electricity or make any noise. They are also very fast at producing froth in various types of milk. But they do require you to manually press the plunger up to 100 times to get results and you must heat your milk separately if you want warm foam.
Handheld Frothers
Handheld frothers are like mini immersion blenders except with a round whisk at the end. A motor (usually battery-powered) spins the whisk, creating air bubbles in the milk.
These types are very portable, easy to store, and can be used for a variety of situations from whisking eggs to mixing protein powder drinks to frothing hot chocolate. But most do run off batteries which means they can go out without notice and require a constant supply of double As. And many are not powerful enough to froth plant milks.
Electric Frothers
Electric frothers, also known as automatic milk frothers, consist of a container and a base. The base plugs into the wall and creates heat while pushing air into the container to create bubbles.
These are nice because they require little effort from you and often come with many different heat and froth settings. But they can be bulky and expensive.
Functionality
Most electric frothers include a hot and cold setting with some allowing you to dial the heat to a specific temperature. And some even have multiple foam settings so you can pick just the right amount of froth for your desired beverage.
Handhelds are much more limited in their settings and typically just have a single button to turn them on and off. But they can be used for many different projects in the kitchen.
Plant milks require a lot of power to get them frothy, so whatever direction you go, make sure the product is rated for thin milks or has a high-speed setting.
Ease of Cleaning
When it comes to the easiest type of frother to clean, handhelds take the cake. Most can be cleaned by placing the whisk under running water and turning it on.
For manual and electric frothers, look for dishwasher-safe products for easy clean-up. Both glass and stainless steel models can typically be put in the dishwasher, but the glass ones are better off being hand washed since they're so prone to breaking.
Which Frother is the Best?
When it comes to the best frother for almond milk, we're torn between two excellent choices.
The Maestri House Milk Frother has a huge capacity, more settings than any other model we found, and, most importantly, is powerful enough to turn any plant-based milk into foamy goodness.
For a more affordable option, the Haptime manual frother is amazing. The dual screens will turn even stubborn, low-protein vegan milk into foam in just 30 seconds. No other frother is as effective in less time.
Love Your Plant-Based Milks?
If you love to put your plant-based milks to use or are still looking for the best recipes and best brands, here are a few more articles worth checking out.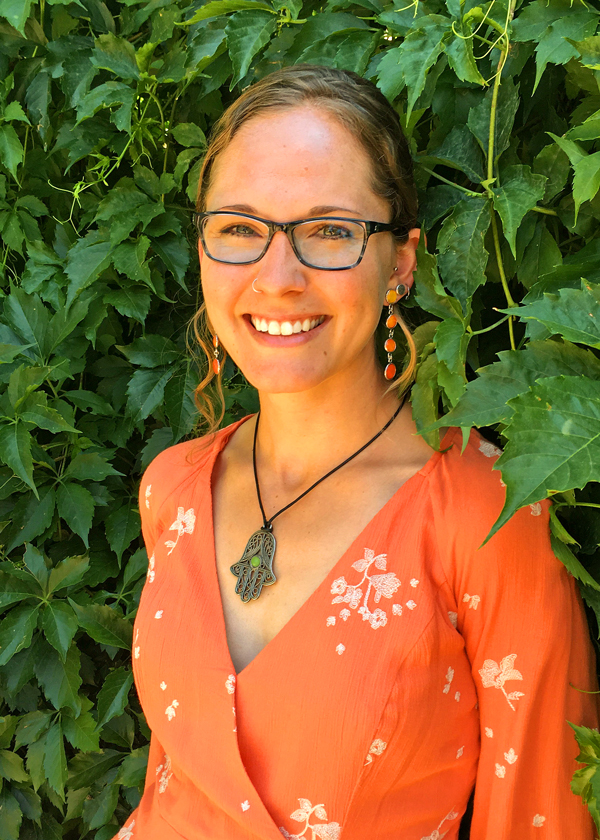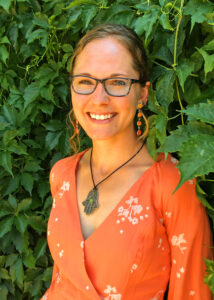 About the Author
Sara Seitz is a freelance writer and a busy mother of a rambunctious toddler. She is always looking for gadgets that make plant-based cooking easier and more enjoyable. She loves sharing what she finds with other busy families and individuals who could use a little more "simple" in their lives. More articles by Sara.