The humble ice cream scoop. It seems like an unnecessary gadget to have until you're wrist-deep in a frozen tub of rocky road with a bent spoon and a sore hand.
If you've found yourself in this situation enough times, you've probably made the smart decision to invest in this seemingly simple but highly valuable kitchen tool. But now you have another problem: there are way too many choices out there!
To help you dig through the heaps of different ice cream scoops available to find one that actually delivers, we've researched and reviewed the most popular choices on the market.
So, if you're ready to get serious about your sundae making, keep reading. Below, you'll find the top eight best ice cream scoops as well as our ice cream scoop buyer's guide.
The Best Ice Cream Scoop: Top 8 Choices
If you don't take your ice cream indulgence seriously, then move along; this scoop isn't meant for you. But if you love ice cream—and you are passionate about dishing up the perfect bowl of chocolate chip, cookie dough, or vanilla—keep reading.
The Midnight Scoop is a heavy-duty tool for only the biggest fans of this sweet treat. It doesn't pack a lot of frills or extra features. Instead, its performance is based on a few simple, yet key, design elements.
The first is a pointed spoon end that cuts easily into even the hardest frozen treats. The elongated but deep spoon bowl allows for smooth movement without minimizing the volume of each scoop. All of this is powered by an oversized, easy-grip, ergonomic handle.
This curved handle allows you to use your weight to drive the spoon forward without putting pressure on your wrist.
The heavy-duty Midnight Scoop is sleek and effective. It will cost you more than others on this list, but you never have to worry about it breaking or losing its effectiveness.
The BALCI ice cream scoop utilizes the same effective chisel-shaped spoon end as the Midnight Scoop but with the added benefit of a comfortable rubber grip.
The stainless steel spoon extends into the handle as one long piece that won't bend or break even with repeated use. The spoon itself is shallower than other models and won't dig out quite as much ice cream each time. But with the easy scoop design, you won't mind digging in for more.
This is a well-priced scoop that should last you a long time. It comes in six fun colors including lime green, pink, and purple.
Looking for more than a one-trick pony? This versatile scoop from Bastek does a lot more than fill bowls with perfectly round balls of ice cream.
The half-circle spoon allows for precisely measured scoops for filling cupcake tins, baking cookies, or making pancakes. Or use the scoop for denser items to create perfectly round meatballs, melon balls, or frozen yogurt pops.
The edges of this stainless steel scoop are sharp like a blade to cut into frozen ice cream easily. And the easy-press release trigger means no whacking the scoop on the bowl or getting your hands messy to get the ice cream out.
Another great option in the simplistic category is this Spring Chef scoop.
Similar to other simply designed spoons on this list, this ice cream scoop utilizes a single piece of stainless steel that won't break or bend. The handle is covered with comfortable rubber that stays warm and allows for a better grip.
This spoon features a unique notched head that keeps even the coldest ice cream from getting stuck to the surface. And, as an added bonus, the back end of the handle features an ingenious ice cream lid opening hook. No more digging your fingers into ice-cold packaging to pry the lid off your pint.
The broader head of this spoon means it doesn't sink into frozen ice cream as easily as others, but the fun additional features make it well worth considering. Plus, it is available in nine fantastic colors.
If you enjoy sweets of all kinds, then this multi-talented ice cream scoop/cookie scoop from GXONE is worth a look.
The half-circle head creates perfectly measured scoops whether you are making cookies or loading up your sundae bowl. Unlike other rounded scoops, the release trigger for this one takes up the entire length of the handle. Not only is it easier to operate, but the moving parts are more robust and less likely to wear out.
The handle is more difficult to grip than that of a padded or simple ice cream scoop, but the versatility is worth this slight disadvantage if you are in need of an ice cream scoop that can do more.
The biggest problem with even the most effective spoon-style ice cream scoops? They require a lot of effort to fill a bowl. That's not the case with this old-fashioned style scoop from Tezoro.
Instead of a small basin or half-circle spoon, this scoop features a large cylinder with flat edges that you press into the ice cream. To add the oversized scoop to your bowl, simply pull the trigger to engage the push-panel inside.
With this scoop, you can fill a bowl or stack an ice cream cone with a single grab. This large portion scoop holds about 3 to 4 standard sized scoops of ice cream.
This ice cream scoop is made of stainless steel. The large handle is designed to allow easy pressure to force the cylinder into frozen ice cream without much effort. The long trigger handle is set at an odd angle that may be harder for people with small hands to use but is easy enough to depress.
If you are looking for a low-cost but durable scoop that will hold up even after years of use, this duo from HANSGO is a great choice.
Each of these simple spoon scoops is made of lightweight, yet robust, aluminum that won't bend or tarnish. To keep the ice cream from sticking to the spoon, each is also finished with a nonstick coating.
The spoons on these scoops are smaller than others we have featured here, which means more work on your part to fill your cone, but it's hard to beat this simple compact design. It's worth noting that most ice cream shops prefer this kind of scoop to build their cones.
These spoons need to be hand washed and come in sets with one black and one silver scoop.
The Zeroll Original Ice Cream Scoop combines the functional shape of a traditional scoop used at many ice cream parlors with an ingenious hollow handle design.
Inside the unique handle of a Zeroll ice cream scoop is a special conductive fluid. This fluid is heated by your hand as you grip it. This heat is then transferred through the highly conductive aluminum shell into the scoop.
Even if you aren't patient enough to let your favorite pint thaw before scooping, the Zeroll original ice cream scoop will fill your bowl with ease.
The aluminum alloy used in the Zeroll ice cream scoop is much more resistant to oxidation than similar scoops but is still not dishwasher safe. Luckily, the simple, smooth design makes handwashing a breeze. Just be sure to avoid scalding hot water to keep that heat conductive fluid handle working its best.
What to Look For In An Ice Cream Scoop
Our top eight picks represent the best of the ice cream scoop world, but there are a lot more options out there. To help you understand what makes some scoops better than others, we've put together this handy buyer's guide.
Material
The three most common materials ice cream scoops are made of are stainless steel, aluminum, and plastic.
Stainless steel is less cold and heat conductive than other metals, which means it doesn't change temperature as rapidly. That means, if you take the time to soak your scoop in hot water first, it will stay warm longer to keep ice cream from sticking to it. It is also very durable and easy to care for.
Aluminum and aluminum alloy are the next most common metals used to make ice cream scoops. Because it cools more rapidly than stainless, these scoops often utilize a non-stick coating to keep ice cream from freezing to the spoon. Aluminum is very durable but more prone to scratching than stainless.
Plastic is used to make cheaper ice cream scoops. While ice cream is less likely to stick to plastic, even if you don't run it under warm water, these scoops are much less durable. Plastic scoops tend not to last very long and aren't the best choice for the environment.
When it comes to dishwasher-safe scoops that are easy to clean, look for a stainless steel or coated aluminum scoop. Some plastic scoops are marketed as being safe for the dishwasher.
Weight
An ice cream scoop doesn't have to be heavy to work well, but it does have to be durable. Typically, mid-weight or heavier scoops will last longer than those that are lighter.
Spoon Design
In order to be effective for scooping rock-hard ice creams, the spoon part of the scoop should have at least one thin edge that can pierce through the surface of the ice cream easily. Scoops with pointed ends, like a chisel, work best. Half-circle scoops should have sharp edges all the way around.
You'll also want to keep in mind the depth of the spoon. The shallower the spoon, the more scoops you'll have to pry out in order to fill your bowl.
Handle Design
There is a lot to consider when it comes to the handle design of your ice cream scoop.
For durability's sake, you want the material of the spoon to extend into the handle without seams or joints. This will help the scoop stand up to the pressure necessary to pry out cold ice cream.
Some scoops will have a layer of padding on the handle, usually made of rubber. These handles do make for a more comfortable scooping experience, but these coverings are prone to cracking, tearing, and separation over time. Metal handles are less comfortable but aren't going to break down with repeated use.
No matter what material the handle is made of, it will be more comfortable to hold if it is thicker. Thin handles put a lot of strain on the joints of the hand and can dig into your skin as you squeeze. Thick handles, especially those with an ergonomic design, are easier to hold and more durable.
Extra Features
Many scoops offer extra features worth considering.
"Melon baller" styles have a trigger that releases the ice cream from the scoop. These are necessary for perfectly round scoops but do add moving parts that are more likely to wear out over time.
Non-stick coatings can make using your scoop easier by preventing ice cream from sticking to the spoon. But these coatings are often made of Teflon or other questionable materials. And most cannot be tossed into the dishwasher.
Some scoops utilize a conducting liquid in the handle that transfers the heat from your hand to the spoon. This feature is meant to help keep the spoon warm so the ice cream doesn't stick to it. While this seems like a great idea, we've had mixed results with these kinds of spoons and often find this feature does not work as well as advertised.
The Final Scoop on Ice Cream Scoops
In the world of ice cream scoops, there are more choices than you would expect. But when it comes to the best ice cream scoop, there is a clear winner.
The Midnight Scoop has a simple design that is as durable as it is functional. The pointed spoon, thick, easy-grip handle, and sleek look all make this scoop worth the investment. Once you plunge this tool into a tub of chocolate chunk, you'll wonder how you ever dished up a sundae without it.
Looking for delicious vegan ice cream to test your new scoop on? We've got the best vegan homemade ice cream recipe right here. What makes it better? You won't need an ice cream maker.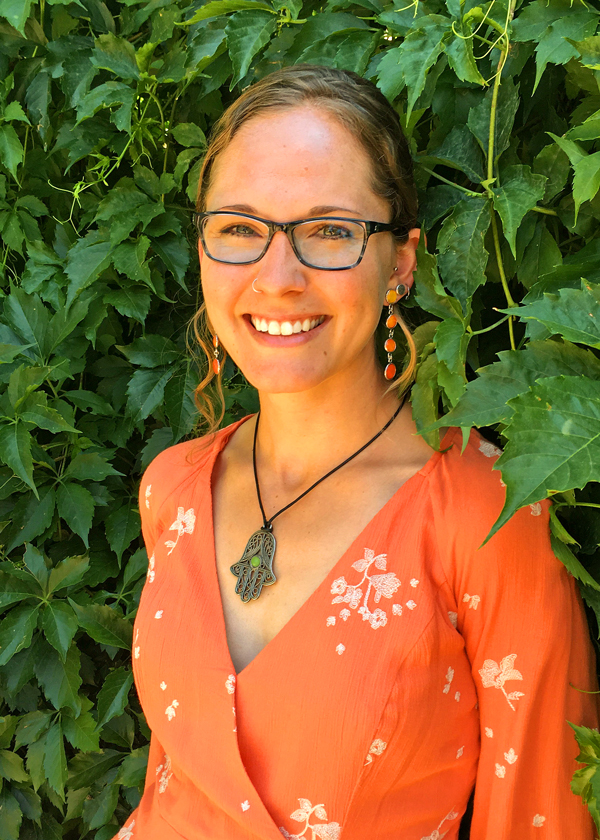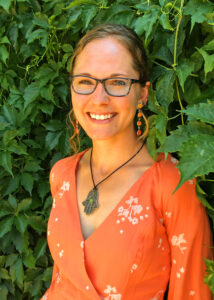 About the Author
Sara Seitz is a freelance writer and a busy mother of a rambunctious toddler. She is always looking for gadgets that make plant-based cooking easier and more enjoyable. She loves sharing what she finds with other busy families and individuals who could use a little more "simple" in their lives. More articles by Sara.