Whether you're just starting your fall clean-up or gearing up for warmer days, it is never too early to start planning your vegetable garden. And certainly never too early to start ordering seeds.
But you don't want just any old seeds; you want quality organic seeds that help support diverse agriculture and a healthier planet. To get these, you need to be careful about where you shop.
To make the process of finding responsible organic seed producers a little easier, we've profiled 6 of the absolute best seed catalogs for organic, heirloom, non-GMO vegetables. These companies are dedicated to natural and organic gardening and are interested in helping you fill your beds with the most unique vegetable varieties available.
Seed Buying Terminology
Before we get into our favorite organic seed companies, we need to take a moment to talk about terminology. Why? Because there is a lot of it in the seed catalog world and some of it is thrown around only to confuse potential buyers.
So let us set the record straight on five of the most common terms you'll run into while shopping for seeds.
Organic
Just like with grocery store produce, organic seeds must be produced without the use of synthetic fertilizers or chemical pesticides. These seeds are also untreated, meaning they have not been coated in pesticides or fungicides. Seed packets that have been certified organic by the USDA's National Organic Program will feature the "USDA ORGANIC" seal on the package.
Open Pollinated
Open-pollinated seeds are any seeds produced through natural pollination without interference from humans. Open-pollinated plants will produce seeds that grow the same plant generation after generation. If you plan to collect seeds, you need these kinds of plants.
Heirloom
Heirloom seeds are open-pollinated seed varieties that have been cultivated by humans for generations. These types contribute a huge amount of genetic diversity to agriculture but are very rarely cultivated on a large scale. All heirloom varieties are open-pollinated but not all open-pollinated plants qualify as heirlooms.
Hybrid
Hybrid seeds are those that have been produced through intentional crosses that require human intervention during pollination. Hybrids can be conventional or organic and often produce robust plants that combine advantages from different varieties such as disease tolerance and abundant fruit production. But the seeds produced by hybrid plants will not grow the same variety as the original plant and are not good for seed collection.
Non-GMO
Non-GMO seeds come from plants that have not had their genetic makeup modified in a lab. Because GMO plants are engineered to be more resilient and productive, they pose a threat to native and heirloom varieties due to cross-pollination.
In addition to lessening biodiversity, cross-pollination has the potential to create herbicide-resistant, super-weeds that pose a very real threat to gardeners, farmers, and wildlands conservation. Additionally, many people feel that consuming GMO produce could have harmful side effects.
While there is no doubt that GMO plant propagation poses real risks, the truth is, it is not something you need to worry about when shopping for seeds. At least, not to the point you would think.
Currently, there are no GMO seeds available for public purchase. The only GMO seeds for sale (and there are less than 10 species of them) are only available to large-scale farming operations.
While you don't need to worry about accidentally buying GMO seeds for your garden, you should be aware of whether the seed company you are purchasing through provides GMO seeds to farmers. If you don't support GMO farming, then you'll want to make sure you're not supporting it with your dollar, either.
The 6 Best Organic Seed Catalogs
We chose to feature the following seed companies for their large selection of organic, heirloom, and open-pollinated seed varieties as well as their commitment to producing only non-GMO seeds.
By signing the Safe Seed Pledge, many of these companies certify that they do not sell GMO seeds to farmers and are committed to staying GMO-free even if GMO plants become available for public purchase.
BBB Seed Company
If you live in a region with a short growing season, then I highly recommend BBB Seed Company out of Boulder, Colorado. Each variety they sell has been hand-selected for a high yield in a short amount of time. Many of their varieties are also hardier in climates with unpredictable weather.
BBB Seed sells both organic and nonorganic seed options. All are open-pollinated, true-breeding, and untreated with pesticide or fungicide coatings. This is a small, independent business with high standards for the products they produce. They do not sell any GMO seeds or support monoculture farming.
Seed Savers Exchange
Looking for some very special heirloom varieties? Seed Savers Exchange out of Decorah, IA, has you covered. This non-profit organization specializes in finding and propagating heirloom flower and vegetable varieties cultivated by Native Americans and those brought to our shores by immagrants.
Seed Savers Exchange has a huge variety of open-pollinated and heirloom vegetables in organic and conventional varieties. They have also signed the Safe Seed Pledge. In addition to stocking the shelves so gardeners everywhere can enjoy these ancient cultivators, the company also stores thousands of heirloom seeds in the world's largest nongovernmental seed bank.
Baker Creek Heirloom Seeds
Baker Creek Heirloom Seeds of Missouri is North America's largest heirloom seed company with over 1,800 varieties to choose from. The company is dedicated to increasing biodiversity in crops by preserving rare and ancient cultivators. A huge number of their varieties were first cultivated in the 1800s.
All seeds available from Baker Creek are open-pollinated and heirloom. They do not have certified organic varieties but you can feel confident that buying from Baker Creek supports agro-diversity and not GMO enterprises.
Living Seed Company
For organic heirlooms, the Living Seed Company is our go-to. This family-owned business grows only certified organic, open-pollinated vegetables and flowers. As their website says, they are "dedicated to planting the seeds of World Peace. The Living Seed Company preserves the diversity in our food through the distribution and growing of open-pollinated seeds and educating about the life-affirming art of seed saving."
Many of their flowers are heirloom varieties and all are true-breeding types. If you are looking for quality seeds for repeated seed collection, these are a great choice.
Johnny's Selected Seeds
If your main goal of buying seeds is to find varieties that will actually grow and produce well in your garden, Johnny's Selected Seeds is a good place to start. In addition to open-pollinated organic and heirloom seeds, they also sell organic and conventional hybrids. These plants are selected for their disease resistance and large production and tend to be easier to grow than many pure-bred varieties.
Johnny's Selected Seeds is 100% employee-owned and dedicated to ensuring agriculture diversity. Even the farm supply seeds they produce are GMO-free and propagated for genetic viability.
Territorial Seed Company
For hardy, productive vegetables for the backyard garden, Territorial Seed Company is the way to go. In 1985, this company was purchased by two passionate self-sufficient gardeners who loved the idea of passing on their knowledge and tools to others. The goal of Territorial Seed Company has always been to provide easy-to-grow organic seeds so that homeowners can reap the benefits of homegrown produce and collect seeds to continue the process year after year.
Territorial offers hybrid and open-pollinated varieties, many available in organic, conventional, and seedling options. Their focus has always been on providing a variety of different cultivators within the most popular vegetable types, but the number of different vegetables they sell has grown substantially in the last decade.
Further Gardening Resources
Now that you have your seeds, what do you do next? Below is a list of resources to help you plant a productive, successful backyard, windowsill, or patio garden of your own.
Happy planting!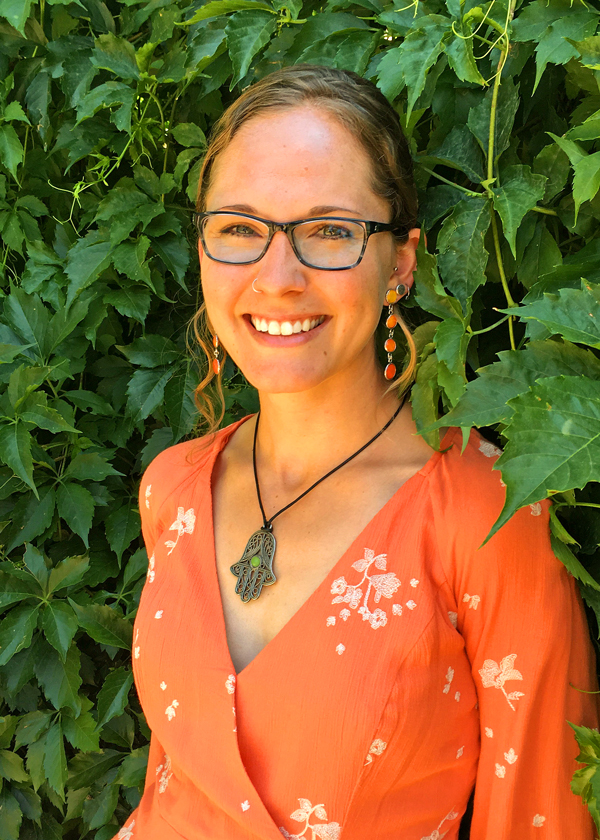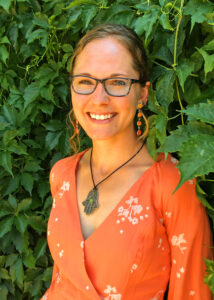 About the Author
Sara Seitz is a freelance writer and avid gardener brought up by generations of women with green thumbs. She loves the challenge of growing a variety of vegetables and incorporating them into her cooking. If Sara's not on her computer, she's out in the garden teaching her daughter the joys of playing in the dirt. More articles by Sara.