Garlic isn't the easiest thing to grow and it is far from the fastest. These two factors have many container gardeners giving up on growing garlic before ever trying it.
Yes, it's true that garlic takes time to grow—about as much time as a human fetus, in fact. And you do need to work a little harder to be successful. But that doesn't mean that you can't grow garlic in pots.
In this article, we'll guide you to garlic growing success in just 9 simple steps. Plus, we'll tell you about the different types of garlic available and which is best for your climate.
Can You Plant Grocery Store Garlic?
We've all had garlic try to sprout on us in the produce bowl. This phenomenon has many people wondering if you can plant grocery store garlic.
The simplest answer here is yes, you can plant those garlic cloves you got from the grocery store. If you follow our steps below and live in a warm climate, you'll likely even end up with a pretty good harvest from those cloves. But why limit yourself to the type of garlic you can readily find at the grocer already?
There are so many more great garlic varieties out there worth trying. While going through the trouble of growing garlic from seed is not recommended, most of these types are available in bulb form at your local nursery or through online retailers.
Types of Garlic to Plant in Pots
There are two types of true garlic: softneck and hardneck. Both come in many varieties with slightly different flavors and growing quirks. Both can be grown in pots, but which is best for you comes down to your climate.
Softneck Garlic
Softneck garlic is the type most commonly sold in grocery stores. That's because this variety grows well in warm climates where it can be harvested throughout the summer.
The two main varieties of softneck garlic are silverskin and artichoke.
If you live in a warm climate that averages above 45 degrees in the winter, this is the type of garlic you want to grow.
Hardneck Garlic
Hardneck garlic gets its name from the stiff stalk, or scape, that develops in the summer. This type of garlic prefers to grow in cooler climates that experience freezing temperatures over the winter.
Exposure to cold is key to getting hardneck garlic to grow. In cold climates, this means planting it in the fall for harvest the following year. In warm climates, you can trick hardneck varieties into growing by storing them in your crisper for about 8 weeks before planting them.
Because most grocers don't sell this type of garlic, many people are unfamiliar with it. While it looks similar to softneck varieties, these types tend to have a more complex flavor and are easier to peel but have a shorter shelf life.
Elephant Garlic
Elephant garlic isn't actually garlic at all. It is more closely related to leeks and has a mild flavor compared to true garlic plants. That said, this crop has a similar growth pattern and can be planted and harvested using most of the same steps below. Just be sure to space the cloves out more as the garlic heads on this variety are much larger.
How To Grow Garlic in Containers
Once you know what type of garlic you want to grow, it's time to get planting!
Total Time Needed:
6
Months
30
Minutes
Required Tools:
Materials Needed:
– A container at least 8″ deep
Steps to Grow Garlic in Pots:
How to Cure and Store Garlic
The trick to storing fresh garlic long-term is to dry it out first. You can do this pretty easily in your garage or cellar, or any cool, dry space.
Start by creating a drying rack. You can use an old screen or staple wire mesh to an old picture frame or wood pallet. Whatever you use, be sure plenty of air can get to your heads from above and below.
Set the drying rack on some cinder blocks or overturned buckets so that air can get beneath it. Then cut the tops off your harvested garlic and spread the heads out over the screen. Be sure there is some space between each bulb so they dry evenly.
Alternatively, you can leave the tops intact, braid the leaves, and use them to hang the garlic in the air.
Either way, after about 10 to 14 days, your homegrown garlic should be cured and ready for storage. You'll know the garlic is cured when the outer paper is crispy and the center of the cut stem has hardened.
Store your cured garlic in a cool, dry, dark location. Placing them in a wire bowl in the pantry works well. Or, if your house tends to be on the hotter side, opt for the cellar or basement. Just be sure the heads get plenty of air so they don't rot.
Try These Plants in Your Container Garden Next
Garlic can be a tricky plant to grow, whether in the ground or a pot. For some easier alternatives that just about anyone can grow on their porch or patio, we recommend these articles: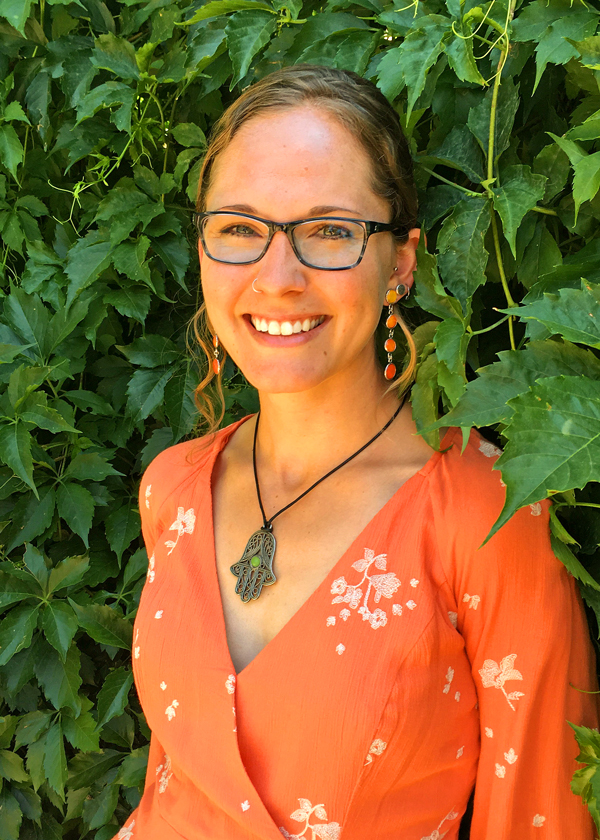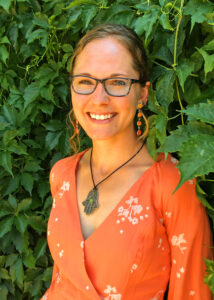 About the Author
Sara Seitz is a freelance writer and avid gardener brought up by generations of women with green thumbs. She loves the challenge of growing a variety of vegetables and incorporating them into her cooking. If Sara's not on her computer, she's out in the garden teaching her daughter the joys of playing in the dirt. More articles by Sara.