With the 4th of July around the corner, it's time to start planning your summer party menu. And while traditional BBQs revolve around meat, cheese, and more meat, it is possible to give your celebration a vegan spin.
This doesn't mean you're limited to frozen veggie burgers and salads, though. The following list offers vegan versions of your favorite BBQ staples.
From potato salad and baked beans to "hot dogs" and Ranch dressing, these vegan summer recipes will easily steal the show. Happy Independence Day!
1.Vegan Potato Salad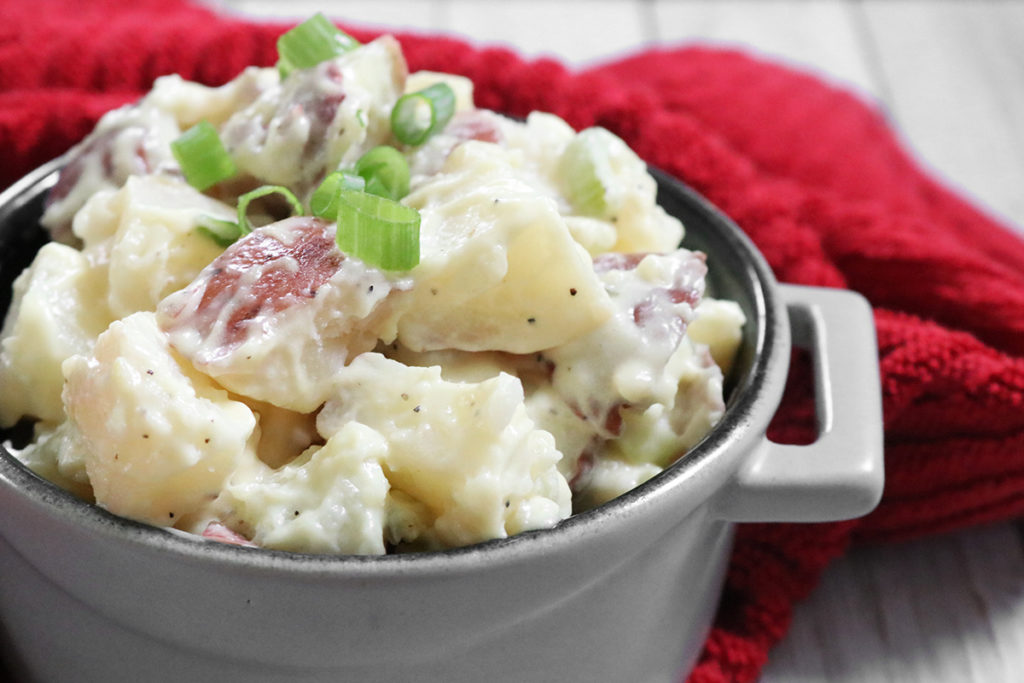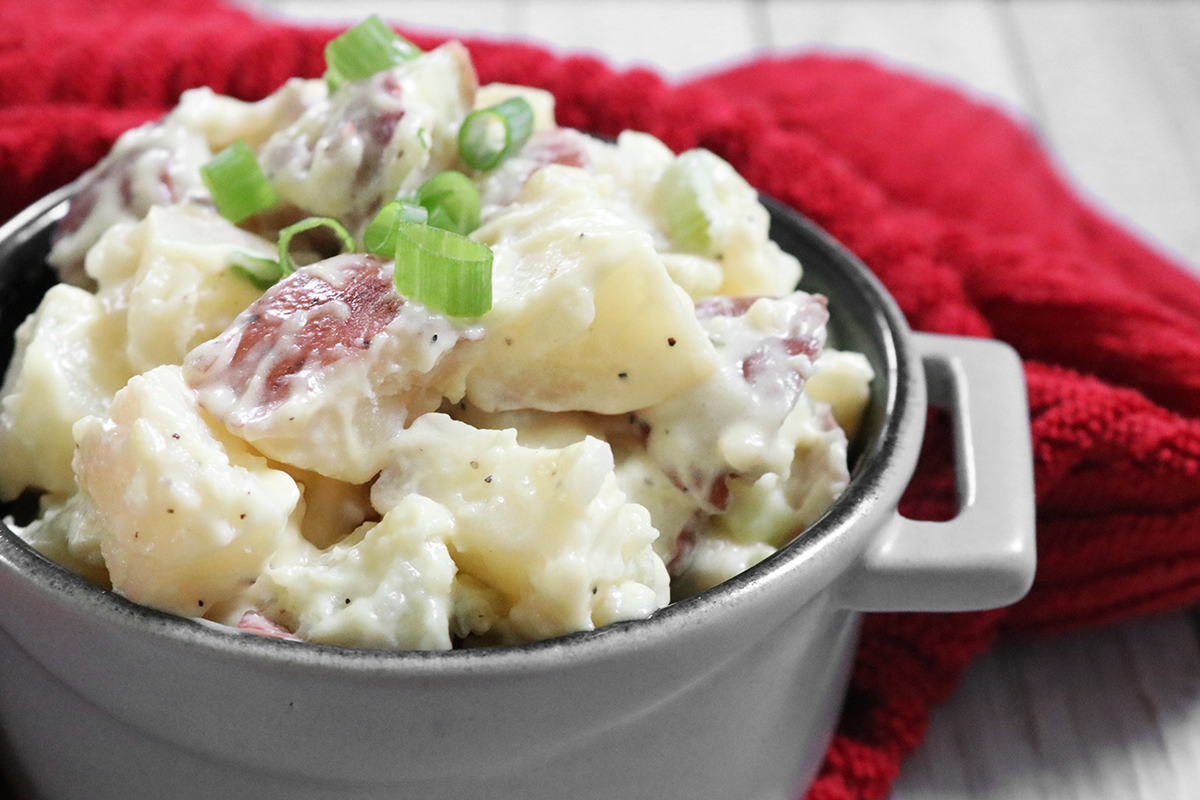 Is it even a real summer party if there's no potato salad? We think not! This Independence Day, make a batch of vegan potato salad that everyone will eat up.
2. Crispy BBQ Smashed Potatoes
For another way to serve potatoes, make these drool-worthy crispy BBQ smashed potatoes by Blissful Basil. From the smoky spice mixture to the freshly chopped cilantro, this recipe is sure to be a hit.
3. Vegan BBQ Baked Beans
Baked beans get a vegan makeover with this easy side dish. Not only is this vegan BBQ baked beans recipe free of pork and bacon, but it has zero refined sugar too.
4. Pickled Jalapeno Hummus
Why limit yourself to ordinary hummus? This summer, switch things up with this tangy pickled jalapeño hummus by Blissful Basil.
5. Crispy Baked Asparagus Fries
For a fun twist on the average fries, serve these crispy baked asparagus fries at your July 4th gathering. Serve with a simple dip made of vegan mayo and a dash of hot sauce.
6. Chilled Cucumber-Cilantro Soup
Cold soups are a must during the warmer months. And thanks to Vegan Miam's chilled cucumber-cilantro soup, you can beat the heat in the most delicious way. The recipe is quick, easy, and full of greens like arugula and fresh mint.
7. Creamy Vegan Spinach Artichoke Dip
This creamy vegan spinach artichoke dip will impress vegan and non-vegan guests alike. It pairs well with tortilla chips and crackers, but we won't judge if you eat it by the spoonful.

8. Roasted Tomato Salsa & Guacamole
If you can't choose between salsa or guac, whip up this roasted tomato salsa and guacamole. This recipe, which takes less than 20 minutes to make, can be made with homemade or store-bought salsa.
9. Plantain Chips
With just four ingredients, you can make a tasty batch of plantain chips from scratch. Enjoy them with guacamole, garlic dip, or as is. Visit Simple Vegan Blog for the full recipe.
10. Black Bean and Corn Salad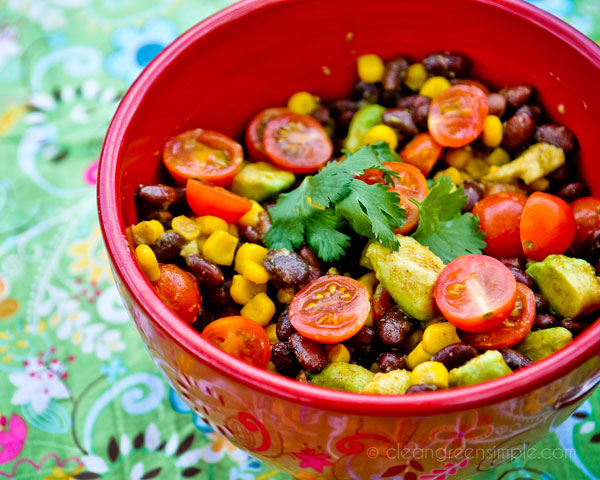 If you're all about Southwestern flavors, you'll love this quick black bean and corn salad. Make it with canned beans and corn when you're in a pinch.
11. Vegan Ranch Dressing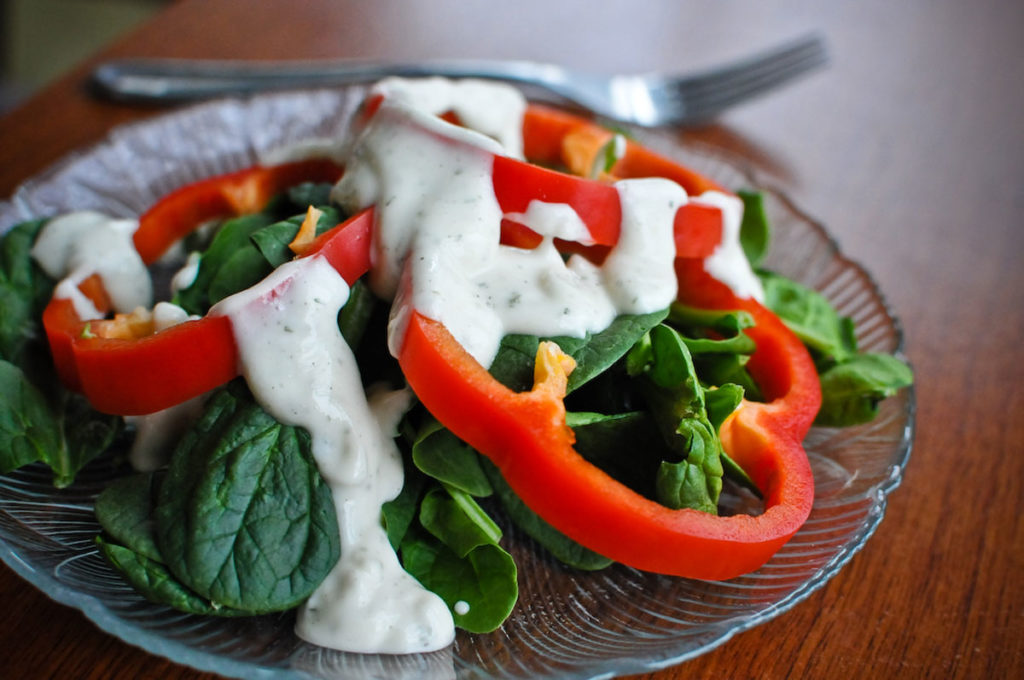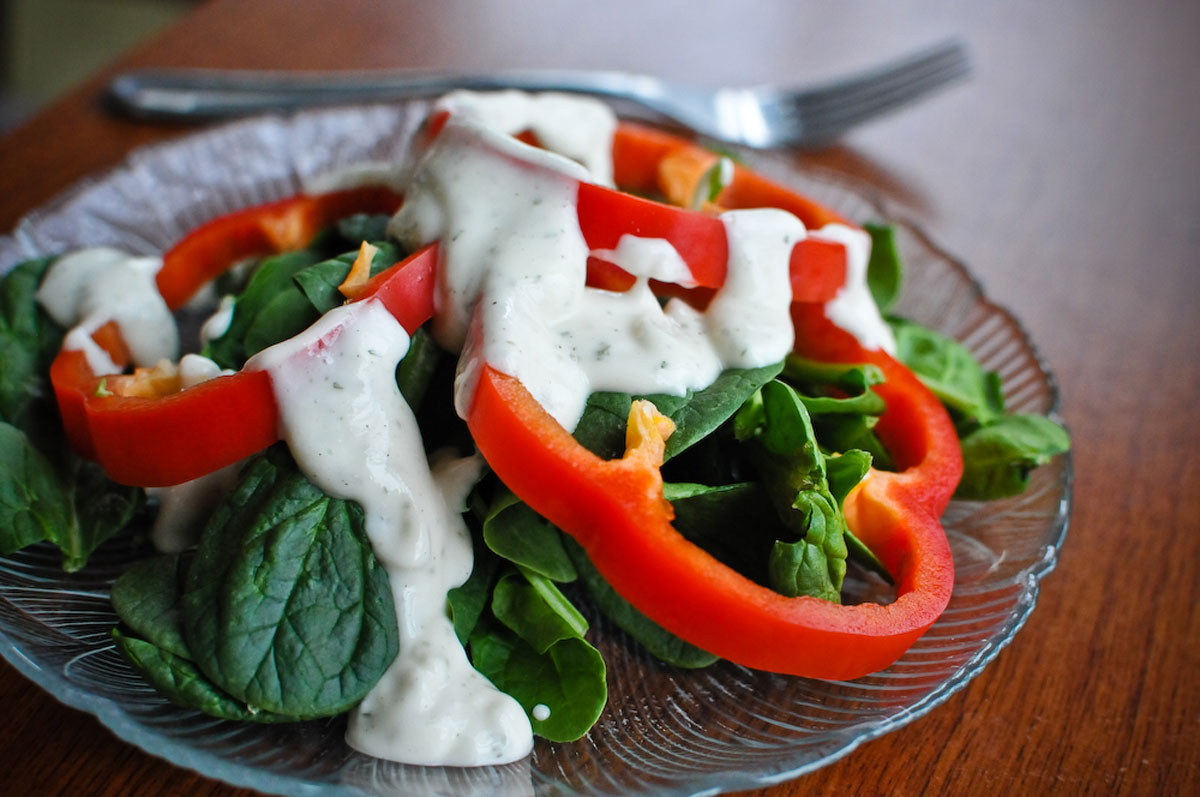 vThanks to this vegan Ranch dressing recipe, you ditch the bottled stuff at your next BBQ. The best part? You can control the ingredients to suit your taste buds. Pair it with your favorite veggie burgers or a simple salad. Yum!
12. Vegan Quinoa Salad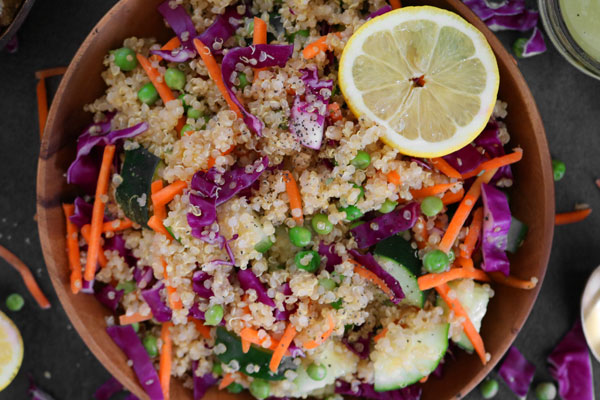 From the vibrant veggies to the tangy dressing, this cold quinoa salad with lemon vinaigrette is a summer essential. Feel free to experiment and add other vegetables like corn or spinach.
13. Vegan Carrot Hot Dogs
Admittedly, it's easy to buy veggie-based hot dogs and call it a day. But if you're trying to eat more whole veggies, you'll want to try these vegan carrot hot dogs by Simple Vegan Blog. Serve them with gluten-free buns to make 'em gluten-free.
14. Jackfruit Tacos with Avocado Lime Sauce
Tacos are perfect parties because they're easy to prep and serve. Simply lay out the ingredients and let your guests have at it! For a vegan-friendly option, make these jackfruit tacos with avocado lime sauce.
15. Vegan Beet Meatballs
These vegan beet meatballs can be enjoyed in so many ways. For an entrée, add them to a bun and pile on the veggies. You can also serve them as appetizers by sticking a toothpick in each one.
16. Falafel Veggie Dogs On A Stick
Who says falafel is limited to bite-sized balls? This recipe for
falafel veggie dogs on a stick offers a genius way to enjoy ingredients like chickpeas and vegan hot dogs. Find the tutorial at The Plant Philosophy.
17. Bloody Mary Popsicles
Win the hearts (and taste buds) of your guests with My Name Is Yeh's vegan Bloody Mary popsicles. These boozy ice pops will be the star of the show! To make an alcohol-free version, replace the vodka with dill pickle juice or more tomato juice.
18. Berry Blend Ice Cream
When it comes to summer treats, you can't beat banana "nice cream." This Independence Day, cool down with one our favorites: vegan berry blend ice cream made of bananas and frozen berries. That's all you need.
19. Strawberry Daiquiris
Toast to summer with homemade strawberry daiquiris. The original recipe calls for rum, but you can use coconut water or more orange juice for a booze-free version.

Happy 4th of July, friends!
Feature photo: ©LightField Studios/Bigstock