If you're serious about veganism, then you likely already know that refined sugar is not usually safe for vegans to eat. And this fact probably has you wondering if powered sugar is any different.
In this article, we'll answer the question 'is powdered sugar vegan,' look at some vegan-friendly commercial brands, and tell you how to make this baking necessity at home (and why it's better to do so).
Is Powdered Sugar Vegan?
Before we can dive into the answer to this question, we first need to talk about what powdered sugar is.
Powdered sugar, also known as confectioners sugar or icing sugar, is just white refined sugar ground down into a fine powder. Most commercial products also have cornstarch or another anti-caking agent necessary for long-term storage.
Powdered sugar has many superpowers, including being able to dissolve at room temperature and not creating bubbles when it's mixed with butter. Both of these are important for attaining the right texture for certain baked goods.
Because confectioner's sugar is just refined sugar ground down, it has the same problems as refined sugar when it comes to being safe for vegans. That is, powdered sugar is usually made from crystalized sugar that is filtered using bone char. This animal product is decidedly not vegan, making the sugar itself unsuitable for those who don't eat animal-based products.
However, just as with regular sugar, there are powdered sugar brands that are made without bone char.
Commercial Vegan Powdered Sugar Options
There are a lot of options for filtering sugar cane to give it the clean flavor and white coloring of traditional refined sugar. Some environmentally conscious brands have turned to these more humane ways of refining sugar to create vegan-friendly products. There are also a number of non-sugar cane powdered sweeteners on the market that can be substituted for powdered sugar.
Here are some of our favorite vegan-friendly powdered sugar options:
Benefits of Making Powdered Sugar Yourself
While there are a ton of commercial vegan powdered sugar options available these days, making your own is worth it for a lot of reasons.
For one, it is super easy to make homemade powdered sugar. All you need is a powerful blender or food processor.
Making it yourself also allows you to control what base ingredient you use. Any type of granulated sugar can be pulverized to the right consistency. Refined white sugar makes the fluffiest product, but coconut sugar, turbinado, date sugar, and raw sugar also work. As long as the granulated sugar you choose is vegan, then your homemade powdered sugar will also be vegan.
Lastly, making your own powdered sugar means you can skip the anti-caking agent. By making only as much as your recipe calls for, you won't have to add cornstarch, making your confectioner's sugar purer than most store products.
Of course, if you'd rather save time, you can add a bit of organic non-GMO cornstarch to the mix so you can make it in bulk. The optimal ratio is 1 tbsp cornstarch per 1 cup of granulated sugar. Save any unused product in an airtight container or ziplock bag and place it in the pantry for next time.
How to Make Vegan Powdered Sugar
This super easy recipe can be customized for your needs and sugar preferences and only takes a few minutes to whip up.
As written, the recipe will yield about 1 ½ cups of powdered sugar. But you can easily adjust the amount to match what you need for your recipe by using ⅔ the amount called for in that recipe. For example, if your recipe calls for 1 cup of powdered sugar, then use ⅔ cups of granulated sugar in our recipe below (this will yield about 1 cup of powdered sugar).
Vegan Powdered Sugar
This super-easy vegan powdered sugar recipe can be tailored to your sugar preferences and only takes a couple of minutes to make.
Click stars below to rate, or leave a full review in the comments
Print
Pin Recipe
Ingredients
1

cup

granulated vegan sugar

1

tbsp

Cornstarch (optional)
Instructions
Add your preferred granulated vegan sugar to your blender or food processor.

Pulse until the sugar reaches the consistency of smooth confectioners sugar. Use a spatula if needed to push sugar off the sides.
Notes
Remember to use only vegan-certified granulated cane sugar or a non-cane sugar sweetener.
Cornstarch is only necessary if you will have leftover powder that needs to be stored.
Powdered sugar with cornstarch will store indefinitely as long as you keep it in an airtight container and free of moisture.
Recommended Tools & Products
-Powerful Blender or Food Processor
Nutrition
Calories:
500
kcal
|
Carbohydrates:
129
g
|
Protein:
0.01
g
|
Fat:
0.4
g
|
Sodium:
2
mg
|
Potassium:
3
mg
|
Fiber:
0.04
g
|
Sugar:
125
g
|
Calcium:
1
mg
|
Iron:
0.1
mg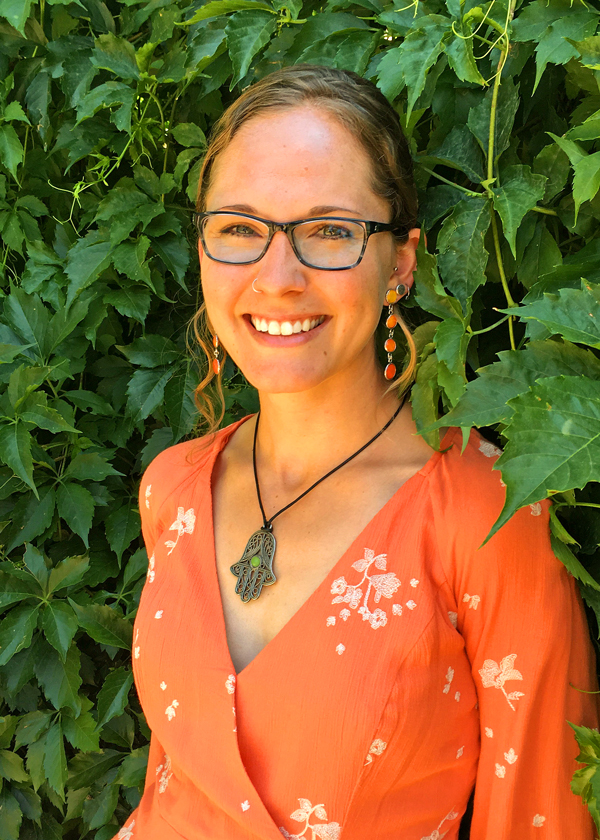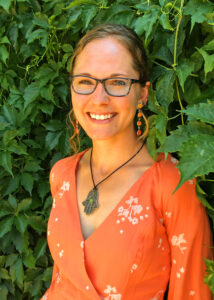 About the Author
Sara Seitz is a freelance writer living with type 1 diabetes. Her search for better health and better control of her blood sugars led her to a plant-based diet. When she isn't experimenting with new vegan recipes, she's helping spread the word about how plant-based is better for people and the planet. More articles by Sara.