Welcome to Clean Green Simple, a plant-based resource for people interested in eating healthy and clean, minimizing our impact on the planet, and promoting kindness to all beings.
Here you'll find a wealth of plant-based recipes, the latest plant-based news, experts kitchen tips, product reviews, authoritative health & wellness information, and more.
Meet the Team
Jim Robinson
Owner & Editorial Director
For the past two decades Jim has worked in the digital media space helping build audiences online for the likes of Rolling Stone, Nasdaq, and Merriam-Webster. As a passionate vegetable gardener, caring father, and lover of nature, Jim wants to further promote plant-based eating for better health and a better planet.

Perri O. Blumberg
Contributor
Perri is a New York City born-and-based writer. She holds a B.A. in psychology from Columbia University and is also a culinary school graduate of the plant-based culinary school, the Natural Gourmet Institute. Read more.

Ansley Hill, RDN, LD
Contributor
Ansley is a Registered Dietitian, writer, educator, and experienced clinical nutritionist based in the Pacific Northwest. She is passionate about using food to foster health and a sense of community, and she enjoys translating complex nutrition topics into useful information for the everyday eater. Read more.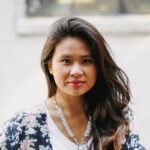 Kirsten Nunez, MS
Contributor
Kirsten Nunez is a health and lifestyle journalist who focuses on food, nutrition, and DIY. She has an MS in Nutrition and loves helping others find new ways to have fun with healthy cooking. Since 2014, she has contributed to over 15 digital publications, including Brit + Co, VegNews, and eHow. Kirsten lives in Beacon, New York. Read more.

Sara Seitz is a freelance writer with a passion for healthy eating and green living. She has lived for over a decade with type 1 diabetes and has used a plant-based diet to take control of her health. Recently, Sara has added a new addition to the family, giving her even more of a reason to fight for a clean and sustainable future. When she is not chasing a toddler or gardening, she is usually enjoying the beautiful Colorado outdoors. Read more.

Jessica Verma was the Founder of Clean Green Simple. Sadly, Jessica passed away in early 2016, but among the many gifts she left the world is a wonderful archive of clean, green, simple recipes for all of us to enjoy. Jessica was also gifted photographer, as evidenced by many of the wonderful photos you'll find on this site. Read more.
Our Approach
Clean Green Simple is a judgment-free zone open to anyone interested in optimal health and well being. Our contributors represent a range of plant–centric eaters, from flexitarian, to vegetarian, to vegan. Whatever your reasons and wherever you are in your journey toward plant-based eating, you are welcome here.
Please check out our books page to learn more about health & nutrition, as well as our recipes and kitchen tips pages to learn more about adopting a lifestyle that makes you feel great!