Flax eggs are a staple ingredient in vegan diets. They serve as an easy egg substitute for anyone wanting to use fewer animal ingredients. And the best part: many flax egg recipes taste every bit as good as their chicken egg counterparts!
But what is a flax egg, exactly?
A flax egg is not an egg at all, but rather a mixture of flax meal and water that results in a thick, egg-like substance that provides a healthy egg alternative.
Flax Egg Nutrition
Flax seeds are really healthy — they're a superfood! Each tablespoon of ground flaxseed meal (approximately 7 grams) contains only 37 calories, 3 grams of fat, and 1.3 grams of protein. Flax also has these fantastic nutritional benefits:
vegan and gluten-free
loaded with omega-3 fatty acids, which may help lower LDL ("bad") cholesterol
carbohydrates are mostly from dietary fiber, so even good for low-carb diets
rich source of lignans, which may reduce cancer risk
Comparisons
Flax Egg vs. Chicken Egg
Flax eggs provide similar binding properties as chicken eggs. They work especially well in recipes that don't call for a lot of eggs. Here are some recipe types that are best suited for flax egg substitutions:
Baked recipes that call for a single egg, such as cakes, pancakes, muffins, biscuits, cookies, etc.
Recipes that use an egg wash or coating to get other ingredients to stick (eg. breading)
Recipes that need to hold a shape, such as crab cakes, meatloaf, or matzo balls
Substituting a flax egg for recipes that call for one or two eggs works well, but it might not work for egg-heavy recipes (3+ eggs). They won't work at all for recipes where eggs are the main event, like omelettes or frittatas.
Flax eggs have a gel-like consistency that make them a wonderful egg replacement, but they don't firm and fluff up like chicken eggs. Maybe you've seen directions on a brownie box that say to add an extra egg for more cakelike brownies — well flax eggs aren't going to do that. If anything, adding more flax eggs would result in a gooey mess in an egg-heavy brownie recipe, for example.
Also, flax eggs won't whip up like the egg whites from chicken eggs. If you want that, use aquafaba (chickpea water), which is a great replacement for whipped egg whites in recipes like meringue, for example.
Flax Eggs vs. Chia Eggs
Everything I've written so far about using flaxseed meal for flax eggs pretty much holds true for chia seeds, too. You can use ground chia seeds the same way you'd use flaxseed meal as an egg substitute.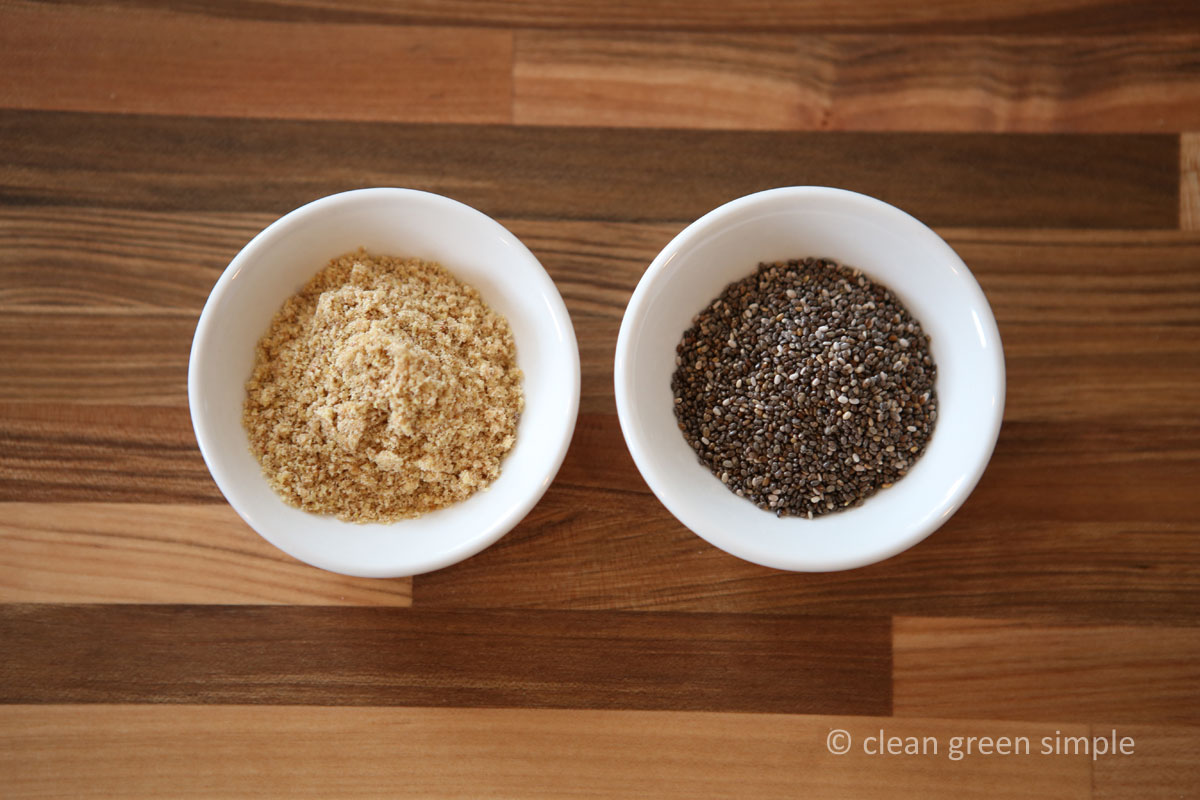 Ground chia seeds may get a little thicker than flaxseed meal, so consider using them when you want a thicker consistency.
You may also find the darker color of chia seeds is better for recipes that have darker ingredients (eg. brownies) or where the chia seeds may create an attractive color variation, such as in a muffin.
How to Make a Flax Egg
First, measure out a tablespoon of ground flax seeds.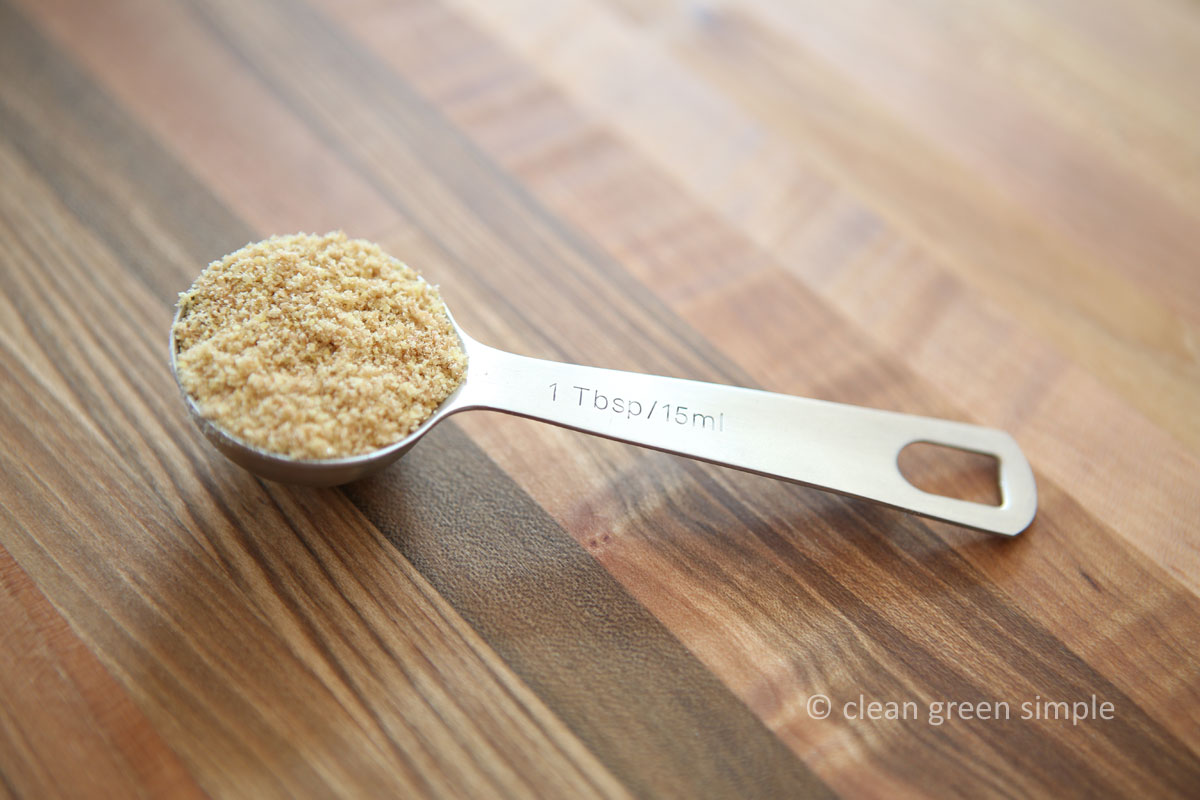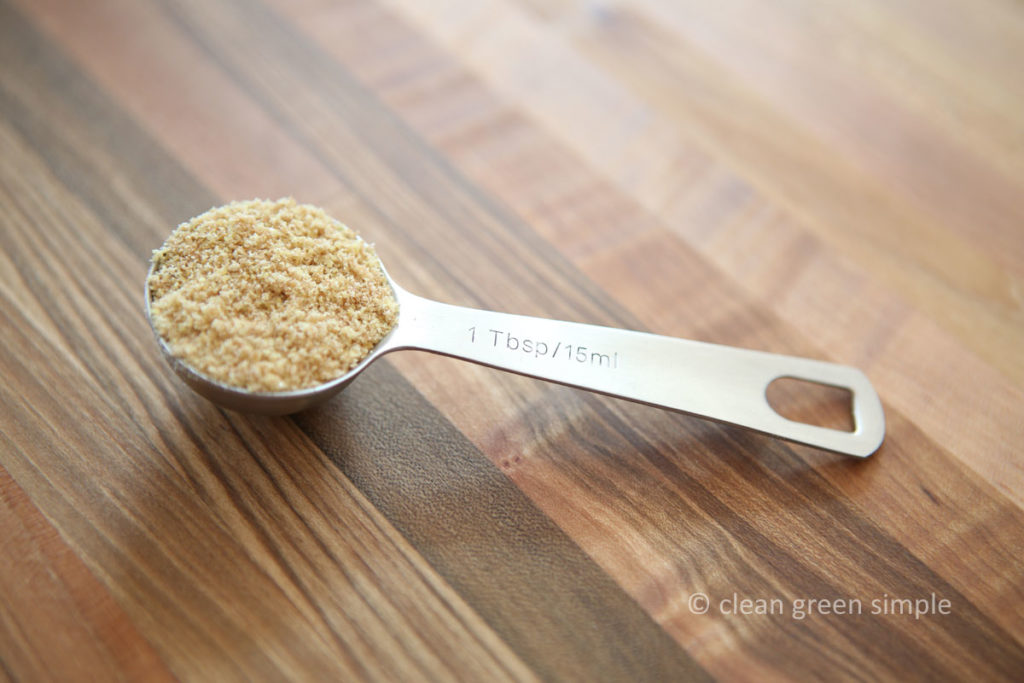 Pour the ground flax seeds into a bowl and add 2 1/2 tablespoons of warm water.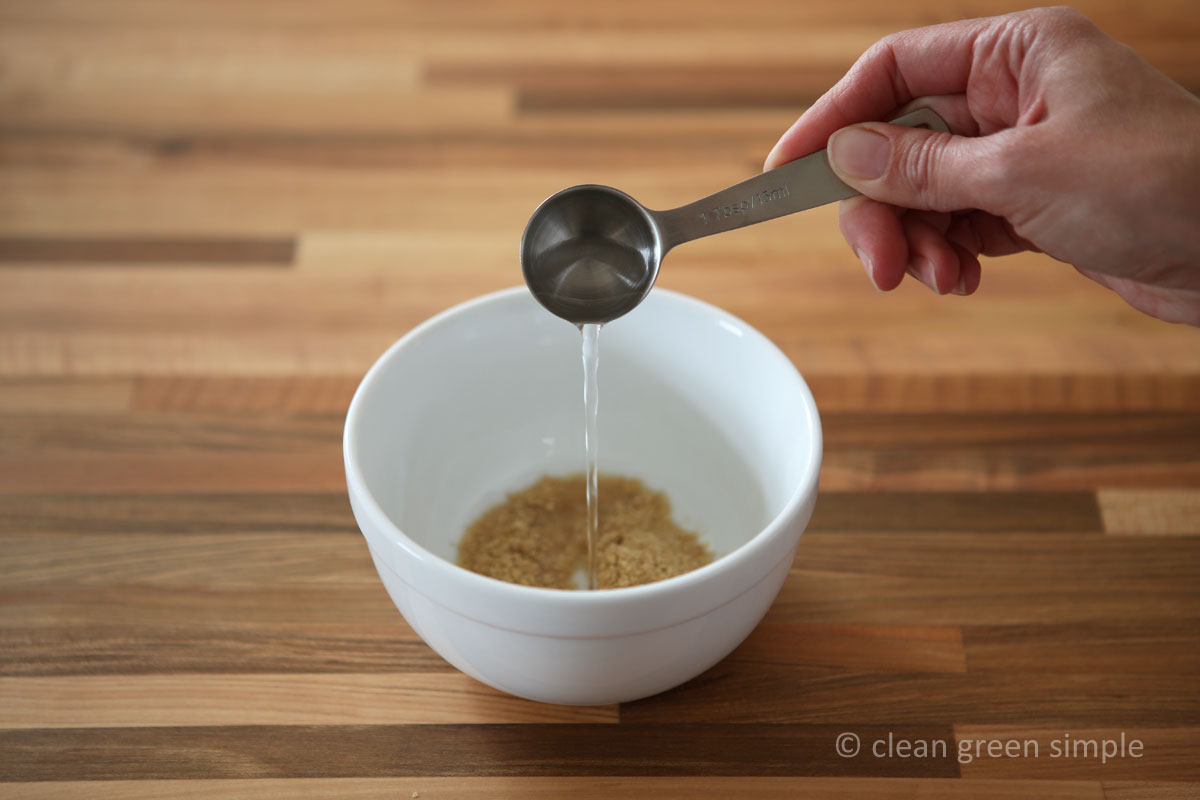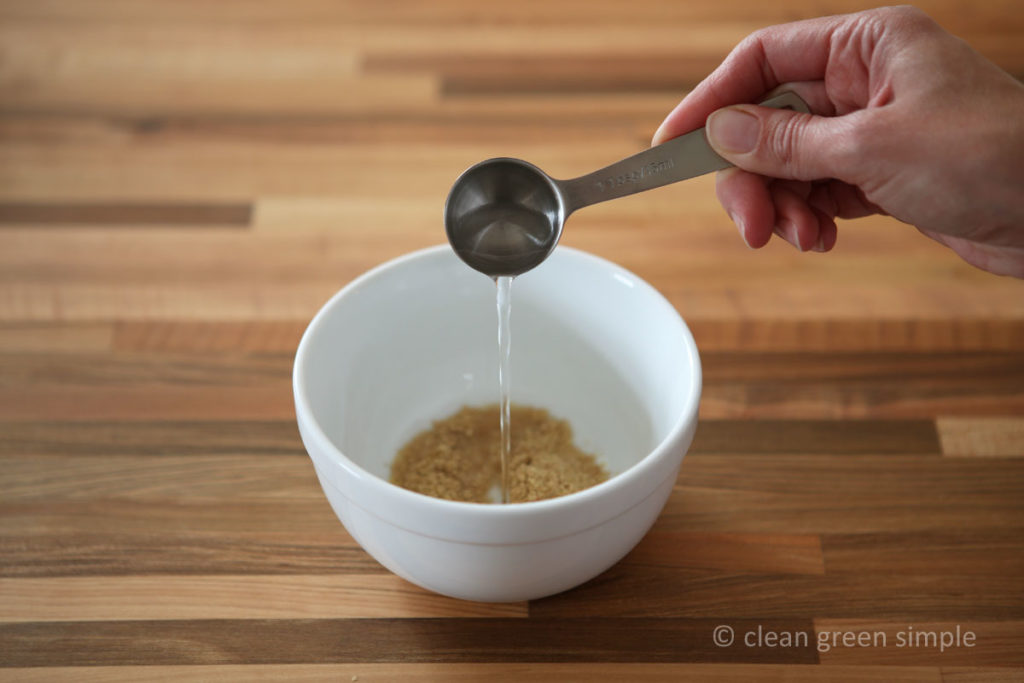 Whisk together and let sit for 5-10 minutes.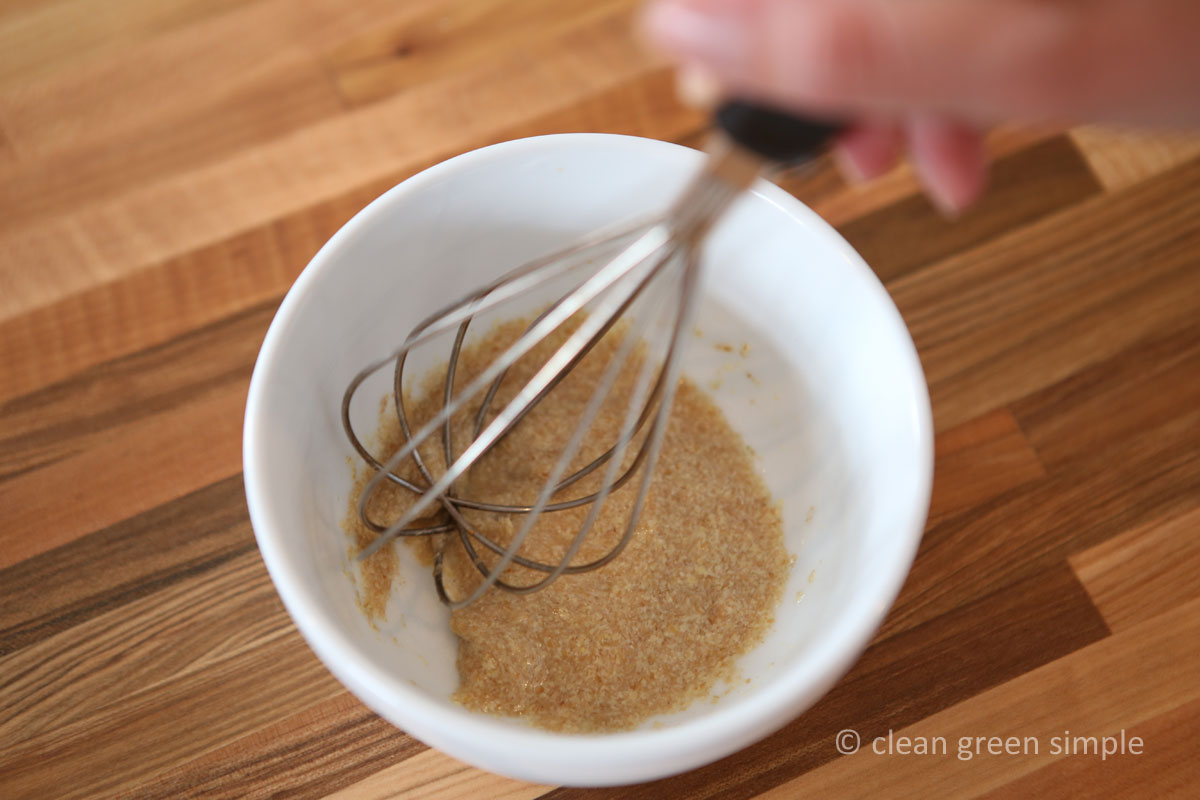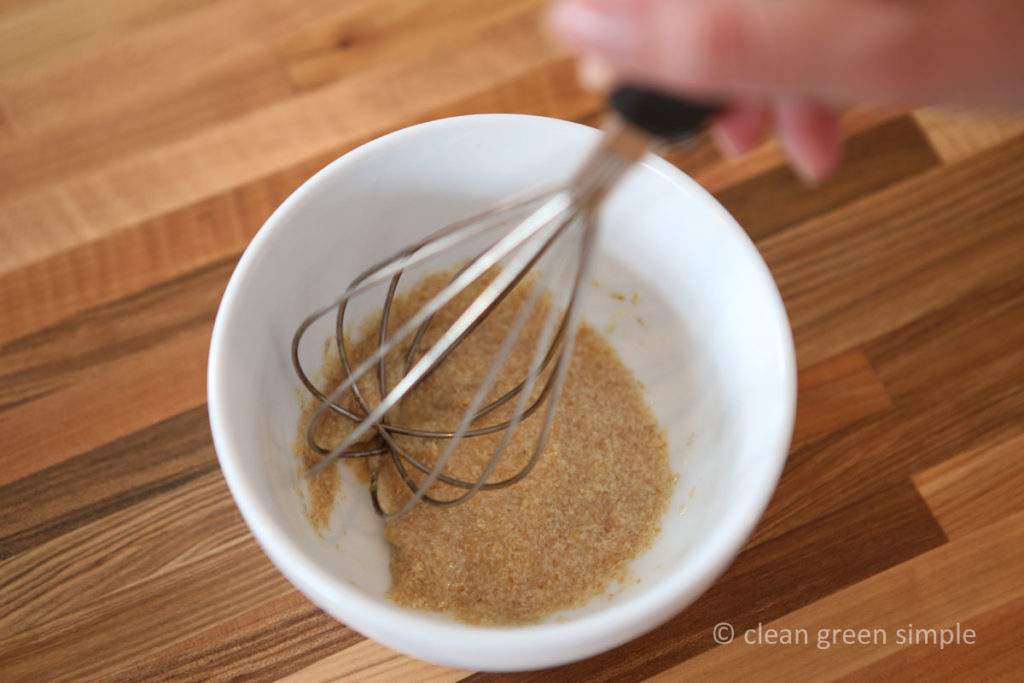 Your finished flax egg will have a thick, gel-like consistency. Use it in place of an egg in your favorite recipe.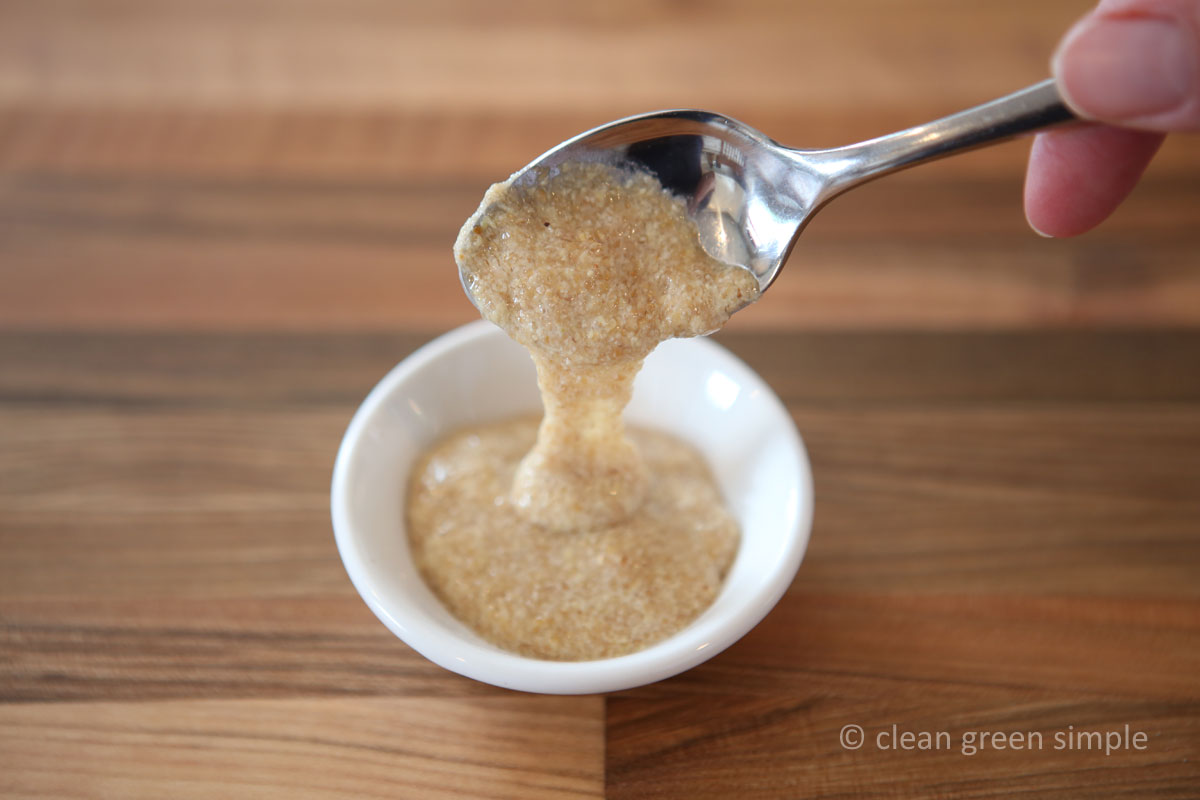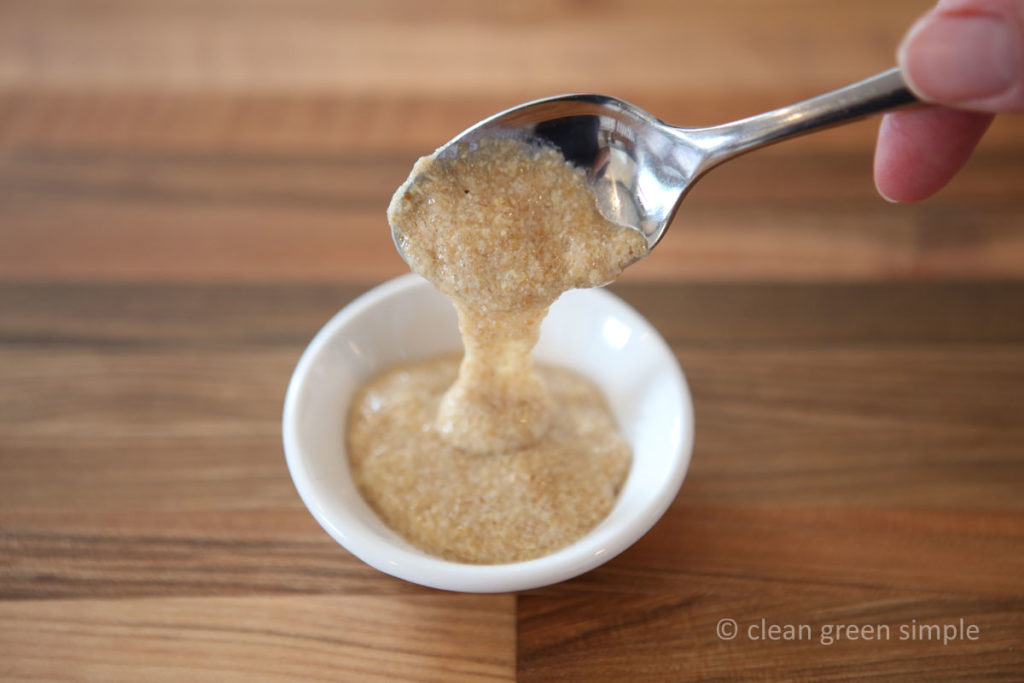 Flax to Water Ratios
I've found that the best ratio for a flax egg is 1 tablespoon of ground flax seeds to 2.5 tablespoons of water. That will produce a single flax egg equal to one small to medium sized chicken egg.
Most recipes I've seen recommend 1 tablespoon of flaxseed meal to 3 tablespoons of water. Your mileage may vary, so consider trying both yourself and see what works best. I use 2.5 tablespoons of water because it achieves the consistency I desire in a reasonable amount of time.
Recipe Tips
Using warm water will result in a thicker consistency. With cold water you'll have a harder time getting it to thicken up.
It's best to buy whole flax seeds and grind them yourself using a coffee grinder or food processor. Pre-ground flax meal tends to go rancid faster.
If you do buy pre-ground flax seeds, fine ground is best, but medium ground will work fine if that's what's available.
You can use golden flax seeds or brown — either is fine — but you may not want as much of the brown color in some recipes.
If your mixture sits for too long and it starts to dry out, you can add a little more water and stir.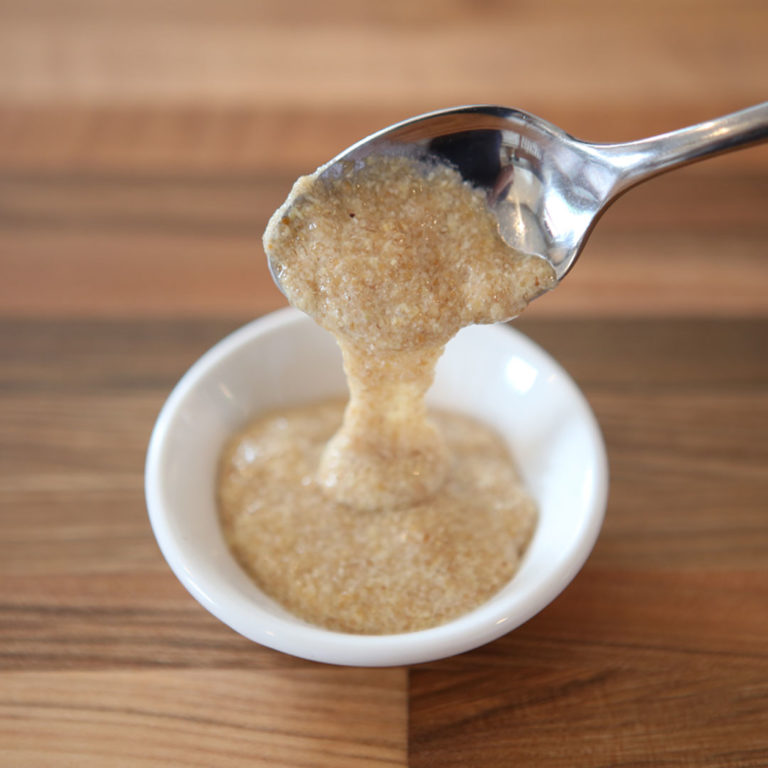 Simple Egg Substitute with Flax
A mixture of flax and water (a "flax egg") is one of the most common egg replacers used in baking. This quick and easy recipe makes the perfect substitute for a single chicken egg in most recipes.
Click stars below to rate, or leave a full review in the comments
Print
Rate it Now
Pin Recipe
Ingredients
1

tbsp

ground flax seeds (flax meal)

2.5

tbsp

water

warm to hot
Instructions
Add the ground flax seed to a bowl.

Add the water and whisk until smooth.

Let stand for 5-10 minutes. Yields the equivalent to 1 small- to medium-sized egg that you can use in your favorite recipe.
Nutrition
Calories:
37
kcal
|
Carbohydrates:
2
g
|
Protein:
1.3
g
|
Fat:
3
g
|
Potassium:
57
mg
|
Fiber:
1.9
g
|
Sugar:
0.11
g
|
Calcium:
20
mg
|
Iron:
0.4
mg