Just because you're vegan doesn't mean you have to give up baking. There are thousands of amazing vegan baked goods recipes out there. But to be able to make even the most basic of them, you'll need quality vegan chocolate that melts as well as those non-vegan brands.
Below, you'll find eight of the best vegan chocolate brands for baking and melting. Each of these products has the rich flavor and smooth texture you want in baking chocolate. More importantly, each of these melts easily for ooey-gooey baked goods you'll want to make again and again.
Is Baking Chocolate Vegan?
Baking chocolate contains the same base ingredients as vegan dark chocolate. It typically features cocoa solids and butter made from raw cacao as well as sweeteners. Some products can also contain milk, milk fat, and refined sugar, which aren't safe for vegans.
How likely a bag of baking chips is to contain these animal ingredients depends on what type of chocolate it is.
Unsweetened chocolate is 100% cocoa without added sweeteners or diluting products. It's meant for adding richness to brownies and other chocolatey treats. These chips, whether marketed for vegans or not, typically do not contain any milk ingredients.
Bittersweet chocolate generally contains 60 to 95% cocoa solids. Many of these products contain milk fat to add richness, but not all. You can think of this as the dark chocolate of the baking world.
Semisweet chocolate contains 35 to 55% cocoa. Like bittersweet options, many of these contain milk fat. Some may also contain refined sugar, which is processed using bone char.
Milk chocolate contains around 10% cocoa plus a lot of cocoa butter and sugar. As the name implies, it also has milk in it, usually in more than one form. Many also contain refined sugar.
Luckily, many plant-based companies have started making dairy-free chocolate chips with various percentages of cocoa in them. This makes it easier than ever to find vegan baking chocolate to fit every need.
The Best Vegan Chocolate Chip Brands for Baking
Whether you're after unsweetened or milk chocolate, we've got you covered with this list of the best vegan chocolate brands for baking.
Ingredients:
Organic chocolate liquor
Organic cane sugar
Organic cocoa butter
Pascha is all about making simple chocolate products using organic, allergy-free ingredients. Their bittersweet chocolate chips only contain three ingredients. And all of their products are 100% plant-based.
We love their 85% "very dark" bittersweet chocolate for its rich taste that isn't too bitter or too sweet. The company also has a no-sugar-added 70% bittersweet option that's sweetened with stevia.
Additionally, you can get traditional unsweetened, semisweet, vegan milk chocolate, and vegan white chocolate from Pascha.
All options come in standard chip style and contain only organic, vegan ingredients.
Ingredients:
Unsweetened chocolate
Sugar
Dextrose
Soy lecithin
Natural vanilla extract
Pure Food's 100% vegan baking chocolate is made by chocolate from the famous chocolatier, Barrie Callebaut. There are a few more ingredients in these bags than in some of the other options listed here. But if you want seriously functional baking chocolate, this is one of the better options.
These chocolates are smooth and creamy. They have an excellent flavor and composition and melt exceptionally well in the oven. While we highly recommend them for baking, they make pretty excellent snacking chocolates as well.
We are partial to Pure Food's dark chocolate chunks, which have 72% cocoa solids. But they are also available in semisweet with 45% cocoa. All options can be purchased in mini chips, regular, and chunks.
Ingredients:
Organic fair-trade cocoa
Organic dates
Organic fair-trade cocoa butter
Organic fair-trade vanilla bean
We love Hu for its exclusive use of organic, fair-trade, whole-food ingredients. Like their snacking chocolate, their baking chocolate follows these same rigorous standards.
These chocolate chips are low-carb, keto-friendly, and don't contain any soy or dairy products. Most people can't stop eating them long enough to get them in the mixing bowl, but we promise they are great for baking. They melt well and have a pleasant dark chocolate taste.
Hu baking chocolate chips are semisweet and contain 60% cocoa. There is no added sugar or sweeteners aside from organic dates. Hu also has an impressive line of chocolate bars and chocolate-covered snacks.
Ingredients:
Chocolate liquor
Lakanto monkfruit sweetener
Tapioca fiber
Cocoa butter
Sunflower lecithin
Salt
Natural flavors
Lakanto is another great choice for those looking for quality baking chocolate without added sugar. These chips use sugar-free monk fruit extract as a sweetener. This combined with chocolate liquor, cocoa butter, and added stabilizers makes for an excellent baking chip.
These chips have a rich, authentic taste without the normal bitter aftertaste of sugar-free products. They melt as well as traditional chocolate chips and integrate well into all baked goods we've tried.
Lakanto's baking chips do not list a cocoa amount, but the flavor is most similar to semi-sweet chocolate chips.
Ingredients:
Unsweetened chocolate
Erythritol
Chicory root fiber
Sunflower lecithin
Vanilla extract
Stevia extract
Lily's has been making better chocolate for over a decade. Their focus is on creating sweets using fair-trade, non-GMO ingredients that are gluten-free and free from refined sugars.
In baking chips, they offer one option that is vegan-friendly. Their sugar-free semisweet chips contain 55% cocoa and are sweetened with erythritol and stevia. They also have a milk chocolate option but it does contain dairy.
These don't have the typical aftertaste of stevia-sweetened products and are great for both snacking and baking. They melt easily and have a nice not-too-sweet flavor that works well with cookies, pancakes, muffins, and candy.
Ingredients:
Unsweetened chocolate
Cane sugar
It doesn't get much simpler than these baking chips from Enjoy Life. With just two simple ingredients, their dark chocolate morsels are the perfect option for vegans with food allergies and sensitivities. This recipe contains 69% cocoa and sits right on the border between semisweet and bittersweet.
You can also find Enjoy Life allergy-friendly chips in white chocolate and mini chip formulas. Both are dairy-free and use natural cane sugar as the sweetener.
Enjoy Life chips work well for baked goods and are perfect for chocolate chip cookies for school events. They are also a good choice for trail mixes and for eating plain.
Ingredients:
Organic raw cane sugar
Organic chocolate liquor
Organic cocoa butter
Equal Exchange is all about creating products that connect producers with consumers in a fair and mutually beneficial way. Their baking chips are just one of the great products they've created from this philosophy. All of the ingredients they use are organic and fair-trade. 
You have two great vegan options when it comes to Equal Exchange. Their semisweet chips contain 55% cocoa and have a sweet-forward flavor that is perfect for cookies, waffles, and for use as a topper. They also have a 70% cocoa bittersweet option that works exceptionally well in brownies and for melting.
Best of all, these products are produced in a facility that's free from dairy and other common allergens.
Ingredients:
Dark chocolate
Dextrin
Sunflower lecithin
Monk fruit extract
Madagascar bourbon vanilla beans
ChocZero caters to people following a keto diet. As such, most of their products are free from refined sugars, a common ingredient that is not vegan-friendly. In place of these, they use monk fruit extract to add a touch of sweetness to the rich cocoa flavor.
The dark chocolate chips are fairly sweet. No cocoa percentage is listed on the bag, but we'd rate them somewhere in the semisweet range. They are very rich and melt well when used for baking.
While these dark chocolate chips are vegan-friendly, not all baking chocolates from this company are. Both the milk chocolate and white chocolate chips contain milk powder.
Put Your Chocolate Chips to Use
Now that you know what the best vegan chocolate brands for baking are, it's time to get inspired!
Here are a few of our favorite chocolatey baked goods recipes you'll want to make over and over.
Whether you're after the perfect chocolate chips for baking and melting or just a vegan snack to satisfy cravings, these vegan chocolate brands deliver!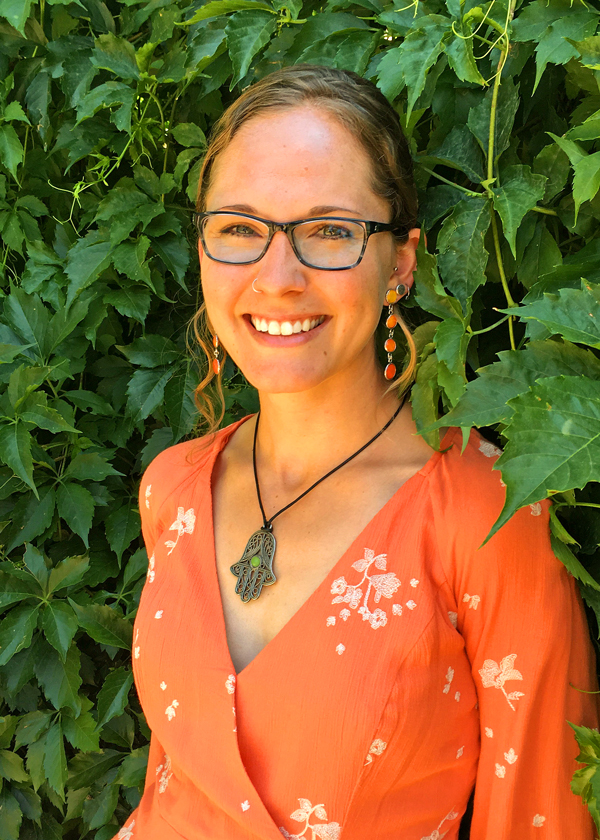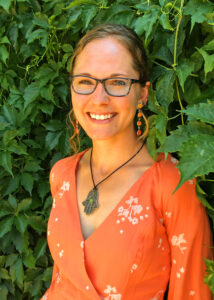 About the Author
Sara Seitz is a freelance writer living with type 1 diabetes. Her search for better health and better control of her blood sugars led her to a plant-based diet. When she isn't experimenting with new vegan recipes, she's helping spread the word about how plant-based is better for people and the planet. More articles by Sara.