Getting enough nutrient-dense calories each day that don't come from, you know, Oreos or vegan ice cream and potato chips can be a challenge as we all remain at home amid the coronavirus crisis. That's why we've all been looking for quality sources of filling, good-for-you foods that taste amazing.
Look no further: Meet the new Clean Protein Bars from Bright Foods. Launched in March 2020 and debuting on Amazon in the upcoming weeks. Bright Foods was founded by Brenden Schaefer in Los Angeles in 2016 and the company grew an impressive 600% in 2019 alone. What inspired his products? During the time Schaefer spent working at PepsiCo on various brands within their portfolio, he couldn't find snacks that he could feel good about eating that also tasted great. Coupled with growing consumer interest in refrigerated, plant-based, and low-sugar products, Bright Foods was born. (FYI, they keep for 24 hours outside the fridge).
The new line of protein bars consists of Peanut Butter, Peanut Butter Chocolate, Almond Butter, and Chocolate Sea Salt flavors. As I write this in my haze of chocolate sea salt, it's worth noting that these plant-based protein bars feature half the sugar of the leading refrigerated protein bars on the market and boast 12-to-13 grams of complete, organic plant protein from pea, pumpkin, and brown rice.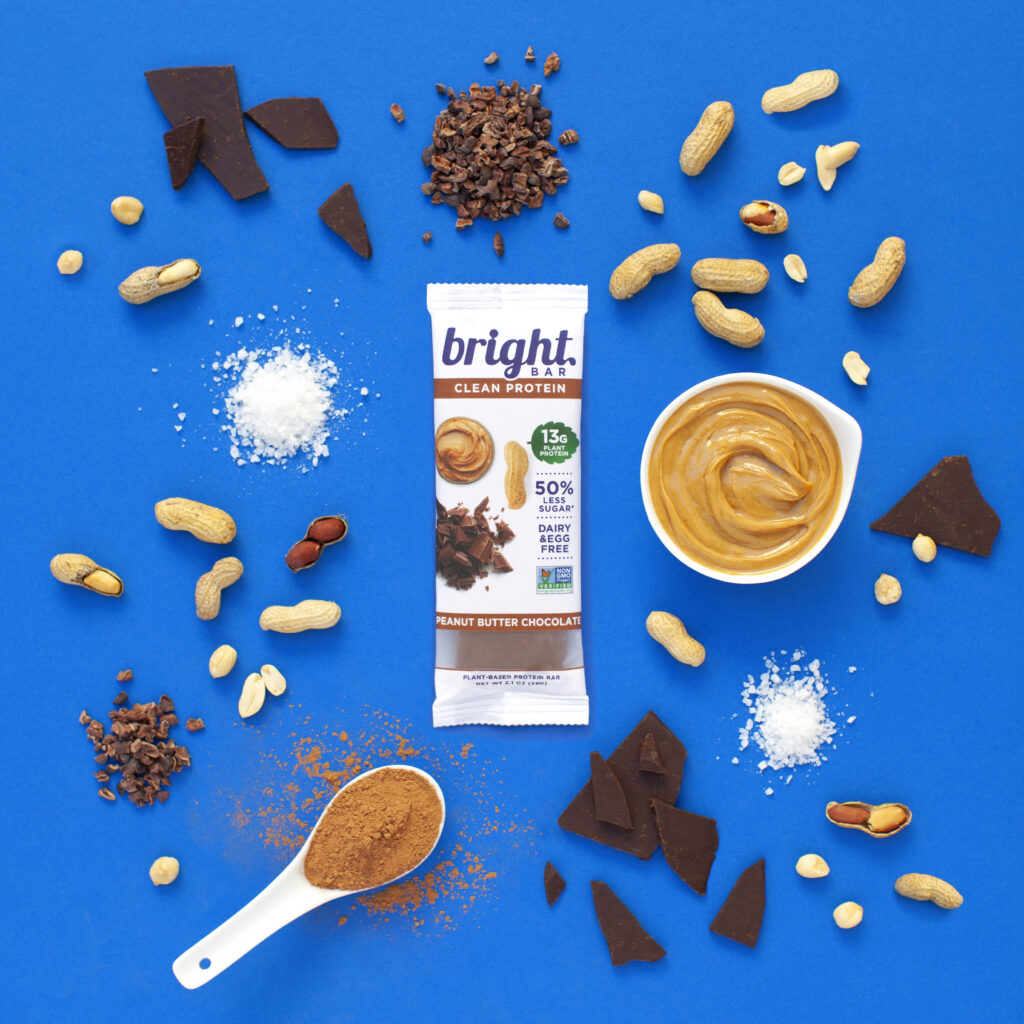 Another quaran-treat? Bright Foods' Whole Veggie & Fruit Bar is a particular boon when access to fresh produce may be limited. The line currently consists of four flavors: Carrot Pineapple, Carrot Blueberry, Kale Apple, and Sweet Potato Blueberry. All of Bright Foods' bars are non-GMO project verified, vegan, gluten-free, soy free, dairy free, egg free, and grain-free.
BUY: Bright Foods' Clean Protein or Whole Fruit & Veggie Bars 12 ct. at BrightFoods.com for $48.
Now, remind us why we ordered those extra packages of Oreos? No more!