As I promised yesterday, this roasted artichoke spread recipe is a wonderful way to use up any leftover artichokes and hearts of palm you may have from a salad, or you can just go right ahead and use a whole fresh can or bag of artichoke hearts just for this – it's worth it! I'm so in love with artichoke hearts, I could eat them on everything (but don't worry, this is the last artichoke recipe. For at least a few days – beyond that I can't make any promises).
It also has the benefit of being easy and flexible. You can use canned artichoke hearts (in water, please, not oil) or frozen, or I suppose technically you could go buy a bunch of whole artichokes and separate out the hearts by hand, but that seems a little labor intensive even for my whole-foods loving self. Either way, you'll want to spread them out, halved or quartered, onto a baking sheet, along with maybe 4-5 cloves of garlic: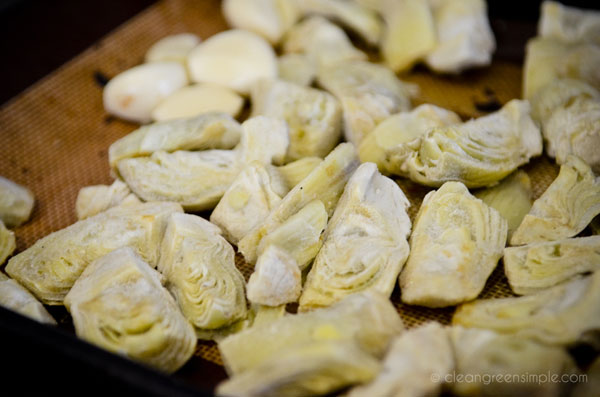 And then pop them under the broiler for anywhere from 5-15 minutes, until they are nice and browned: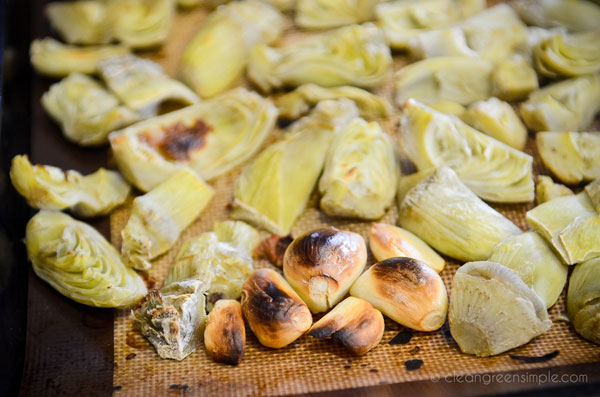 Then toss them into a blender or food processor along with a bit of salt and some olive oil (and some hearts of palm if you've got them, they don't need to be roasted). Blend for a few seconds and it will be sort of roughly chopped – you can definitely stop there if you'd like, or keep it going until you get something closer to a paste, which is what I did.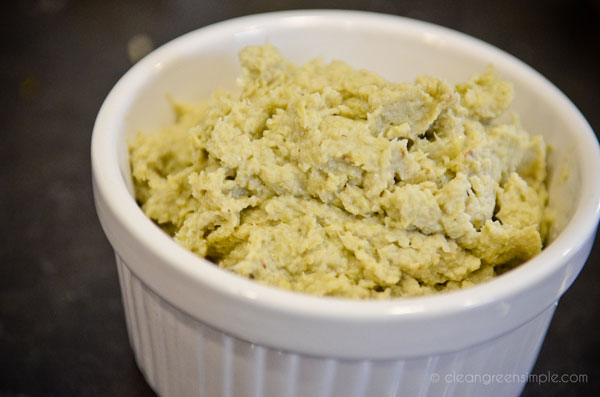 That's about all there is to it! You can spread this fabulous stuff on some crusty bread, use it as a dip for crackers or veggies, or even just eat it by itself. It's good right away or you can stick it in the fridge and have it cold, there's really no losing here.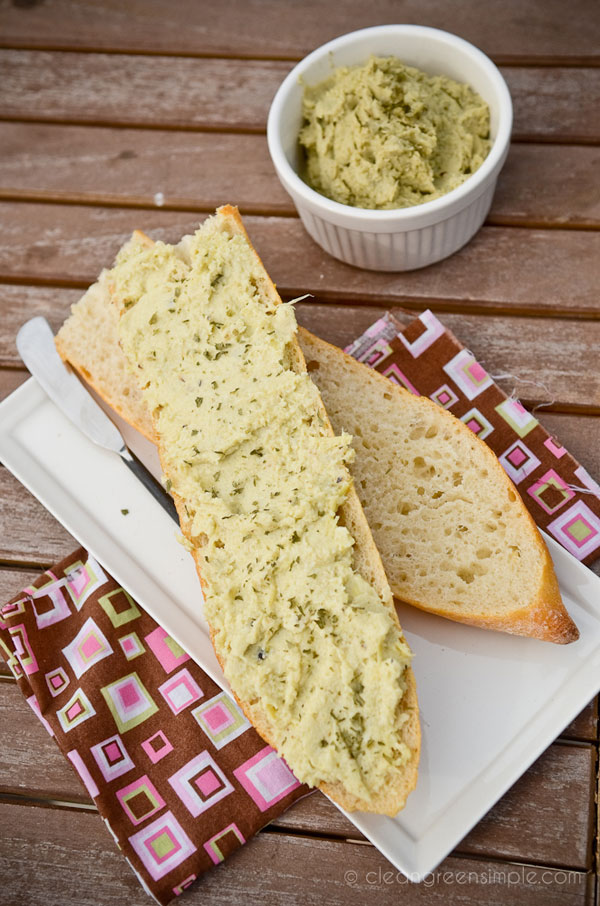 Below I've included the recipe for canned artichoke hearts. If you'd like to use frozen artichoke hearts, it's an easy substitution. Just swap out the canned artichoke hearts and hearts of palm below with about half a bag (around 6 oz.) of frozen artichoke hearts. I recommend also adding at about a tablespoon of white vinegar because the canned ones have that nice tangy brine taste that you don't want to miss out on.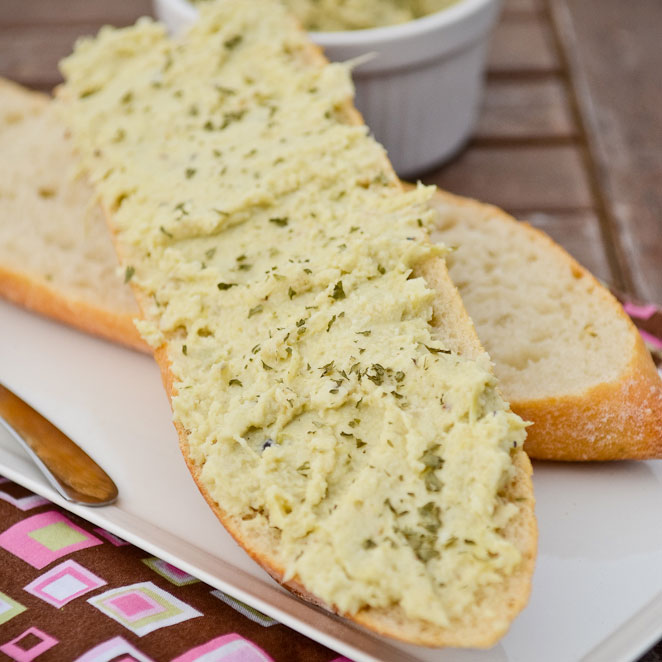 Roasted Artichoke Spread with Garlic & Hearts of Palm
A creamy and flavorful vegan artichoke spread, featuring fresh garlic cloves and hearts of palm. Vegan, Gluten Free, Soy Free, Refined Sugar Free
Click stars below to rate, or leave a full review in the comments
Print
Rate it Now
Pin Recipe
Ingredients
½

can

artichoke hearts

about 4, halved or quartered (get the kind that are in water, not oil)

4

cloves

garlic

peeled

½

can

hearts of palm

again, in water (you can omit these and just use a whole can of artichoke hearts, if desired)

2

tbsp

olive oil

¼

tsp

salt
Instructions
Spread artichoke hearts and garlic on a cookie sheet and broil for 5-15 minutes, until browned.

Combine all ingredients in a blender or food processor and blend until desired texture is achieved – rough or smooth are both good.

Can be eaten warm immediately or covered and chilled. Serve with bread, use as a sandwich or wrap filling, or use as a dip for crackers or veggies.
Nutrition
Calories:
187
kcal
|
Carbohydrates:
10
g
|
Protein:
2
g
|
Fat:
14
g
|
Saturated Fat:
1
g
|
Sodium:
291
mg
|
Potassium:
24
mg
|
Fiber:
1
g
|
Vitamin C:
1.9
mg
|
Calcium:
11
mg
|
Iron:
0.1
mg