There is nothing quite like fresh-squeezed orange juice. And nothing worse than having your cheap juicer break halfway through filling up your cup.
In my search for the best fresh juice recipes, I have found myself in this exact position on a number of occasions. But no more. After an exhaustive search of the best manual juicers on the market, I have finally found one that can stand up to the abuse that comes with being an appliance in my kitchen.
Today, I'll share with you my choice for the best manual juicer as well as some great runners-up, including one that can juice wheatgrass! I'll also walk you through everything you need to know about manual juicers in our buyers guide so you can be sure you'll find the right product to suit your needs.
Manual Juicer Reviews
Manual juicers, by definition, require some work on your part. But the best products are built to reduce your labor burden as much as possible. They are also made with quality materials like stainless steel instead of plastic so they won't wear out or break, even with repeated, heavy use.
And, of course, a good juicer must effectively juice. This means being able to adequately squeeze all of the moisture from the fruit and easily filter seeds and other debris out.
As I was hunting for the right juicer to stand up to my abuse, I took all of these qualities into consideration. The five manual juicers below all excelled in ease of use, durability, and effectiveness and any one of them would make a great addition to your kitchen.
1. Best Overall Manual Juicer: Zulay Professional Citrus Juicer
No products found.
If you are looking for the easiest manual juicer to use, a lever-action press is your best bet. These types of juicers use leverage to reduce how much pressure you need to put on the handle to extract the juices. If you have arthritis, joint pain, or grip issues, this type is your best bet in the manual juicer category.
Of all the lever press juicers available, I found the Zulay Professional Citrus Juicer to be the most reliable, durable, and easiest to use. In fact, I loved this juicer so much that I had no problem naming it the best overall manual juicer for this list.
Like other quality lever-press style juicers, the Zulay allows you to almost effortlessly squeeze lemons, oranges, limes, and even apples. Of all the lever presses we tried, this one most effectively forced the most liquid from fruits.
Getting that much power with such little effort has a lot to do with the fact that this juicer is made of cast iron. You can count on it not to break or bend, even if you are squeezing enough oranges to feed a city. But just in case something does go wrong, you can count on Zulay's lifetime guarantee to back you up.
The stainless steel juicing basket is removable and dishwasher safe and the rest of the unit is easy to wipe down. It is available in nine colors, including pomegranate red and rustic copper.
This juicer weighs about 15 pounds, so it is a substantial piece of equipment. Despite this weight, you will have to place your hand on the back of the juicer to keep it steady while in use. Some users have had trouble with it falling over if the press is left up, so always store it with the press in the down position.
Overall, this is a hefty juicer made for extended use and it has a price tag to match. But if you are serious about your juicing and about finding a manual juicer that requires the least amount of effort, you won't find anything better than the Zulay Professional Juicer.
2. Best Squeeze Juicer: Lemon Squeezer Stainless Steel
No products found.
If you want a manual juicer that takes less effort but is easier to store than a lever press, a squeeze juicer might be right for you. These simple devices work like nutcrackers. You squeeze the two handles to force pressure on the fruit placed at the opposite end.
The problem with these juicers is that they rarely stand up to repeated use, especially those made with plastic. But I was able to find one squeezer that performed better than the rest and was far more durable.
The Lemon Squeezer Stainless Steel juicer from Zulay is made of heavy-grade stainless steel. The handles won't bend no matter how much force you exert on them. Like our first choice, this one comes with Zulay's lifetime guarantee. The company will replace any broken juicers, no questions asked.
The sleek, 100% stainless steel construction also means this juicer can go straight into the dishwasher after you're done with it. That means less time spent cleaning and more time to create epic fresh juices.
This squeezer is bigger than it appears but still easy to store. It can accommodate large orange halves but may be a little much if all you plan to use it for is squeezing limes onto salads. It comes in six colors, but we recommend the simple stainless steel as water tends to get into the colored handle grips of the other options and can be hard to get out.
3. Best Hand Juicer: Citrus Lemon Orange Juicer Manual Squeezer
No products found.
Another type of manual juicer that offers easy storability is an old-fashioned hand juicer. These cone-shaped juicers with attached collection cups allow you to press the citrus half straight into the sieve using your palm. They are about as easy to use as most squeezer types, but better for those who struggle with finger pain or grip problems.
This type is also one of the more common ones you'll find on the market. But most are made with cheap plastic that dulls quickly and breaks easily. The Etinslant Manual Squeezer is more durable and extracts more juice than most hand juicers thanks to a well-designed stainless steel body.
The pronounced ribs on the juicing cone won't dull with repeated use and provide a uniquely pointed surface to force liquid from citrus, pomegranate, and other juicy fruits. The sieve tray includes a plethora of small slits for fast draining without allowing seeds and debris to move into the cup below.
The tray is also smartly constructed with two different-sized spouts so you can precisely pour the collected juice into your cup or into a recipe. The entire unit is dishwasher safe for easy, effortless cleaning.
This juicer is smaller than the others we looked at, which can be a positive or a negative depending on your needs. One notable detractor is that the edges and sieve slots are fairly sharp. If you drag your fingertips while turning your fruit you can easily end up with a sliced finger.
Overall, this little hand juicer outperforms others of the same type and comes with a budget-friendly price tag.
4. Best Hand Crank Juicer: Mueller Masticating Slow-Juicer
No products found.
Most manual juicers are only able to juice citrus and similar juicy fruits. If you want more out of your manual juicer, you will need to turn to a hand crank style masticator. These juicers work just like electric masticators but are powered by a crank.
Personally, I find these types a little difficult to use. You'll have to press the produce into the gears with one hand while turning the crank with the other. But they are far cheaper than an electric juicer and are capable of extracting juice from a lot more items, including greens and vegetables.
If an inexpensive, versatile manual juicer is what you are after, then I recommend the Mueller Masticating Slow-Juicer. This hand crank-style unit is designed to juice less juicy items, like wheatgrass and spinach. But it also works with a variety of vegetables, fruits, and citrus.
Because it is on the lighter side, it relies on its large suction cup base to stay in place during operation. This means you have to use it on a clean, flat surface. But if you can get it stabilized, then you'll quickly find out how powerful this little masticator is.
It makes quick work of most items and produces a nearly dry pulp while supplying you with plenty of delicious, healthy juice.
Our only complaint about this juicer? It is made entirely of plastic, which means it has a shorter lifespan than others on this list. The plastic gears, especially, tend to strip out over time. But considering the price and what you can do with it, it still makes a good choice for those hoping to juice more than citrus.
5. Best Multi-Function Citrus Juicer: Drizom Manual Hand Squeezer with Built-in Measuring Cup and Grater
No products found.
If you have limited space in your kitchen then it is nice to find tools that can perform more than one trick. Some manual juicers fall into this category. But our absolute favorite, due to its many talents and juicing capabilities, is the Drizom Manual Hand Squeezer.
Not only does this old-fashioned style juicer make quick work of tiny limes and giant grapefruits thanks to its two interchangeable cones, but it also grates, zests, and separates egg yolks. And all of this comes in a compact package for easy storage.
Both the grater and the sieve fit over a large reservoir that doubles as a measuring cup–perfect if you are juicing or grating for a recipe. When you are done with it, the sieve cone flips upside down with the grater fitting over it to keep everything in one place without taking up much space.
This plastic juicer likely won't last as long as our top choice hand juicer, but most users report that it scores high in the durability category. It is also completely dishwasher safe, which makes for an easy clean-up.
The rubber ring around the bottom does tend to collect moisture and can mold if you don't clean it carefully. And the sieve holes are large enough to let small lemon seeds slide into the reservoir. But overall, this plastic hand juicer is surprisingly reliable, functional, and well priced, making it a great choice for those trying to build their kitchen tool collection.
Manual Juicers Buying Guide
You would think that buying a manual juicer would be less complicated than buying an electric version. But because there are so many types of juicers, all offering something a little different, finding one to fit your needs can get a little complicated.
To help you understand the options available and what you need to look for to find a quality product, we created this handy manual juicer buying guide.
Types of Manual Juicers
There are four main types of manual juicers. Each of them uses a slightly different motion to squeeze the juice from the fruit and offers different benefits and drawbacks.
Lever-Action Presses
Lever-action presses use leverage to apply pressure, which means less strain on your hands and wrists. These are the types of manual juicers you'll find at restaurants and bars. They tend to be reliable, durable, and efficient.
But lever-action juicers are also the most expensive variety. They also tend to be bulky, heavy, and difficult to store.
Hand Crank Juicers
Hand crank juicers are masticating style juicers that are powered by a rotating crank. Because they work slowly, they are able to draw liquid out of fruit and vegetables that are not very juicy. For this reason, they work to juice a wide variety of produce.
On the other hand, hand crank juicers can be difficult to use since they require you to tamp food in with one hand and spin the crank with the other. They also have a lot more parts to clean after each use. Price-wise, they run from budget-friendly to about mid-range.
Squeeze Juicers
Squeeze juicers are made like nutcrackers and rely on the strength of your palm to force the juice out of citrus fruits. They tend to be less bulky than other options and easier to store. They are also fairly well priced, just stay away from cheap plastic varieties that won't stand up to the pressure.
These types of juicers require more work from you and are difficult to use if you suffer from finger pain or grip problems.
Handheld Old Fashioned Juicers
Old fashioned hand juicers are also fairly compact and easy to store. They rely on a raised cone and sieve that you press citrus halves into in order to force the liquid out. Most include a reservoir for collecting liquid and some include additional tools such as a zester.
These are a bit easier on the hands than squeeze juicers but still aren't a great choice for those with wrist pain. Many are made of plastic and will break or dull with time.
How to Use a Manual Juicer
How you use a manual juicer depends on which type you have, but there are some guidelines to follow that hold true for most varieties.
Always start by cutting the fruit in half. This is imperative for allowing the juices to escape with minimal pressure being applied.
Cut an additional section of peel away on one side. This gives the juice a place to escape down into the sieve rather than squirting up against the press.
Place the fruit cut-side up in the receptacle. This is where most people get it wrong. The fruit should always be placed with the cut-side toward the cone piece. For hand squeezers, this means placing the peel side down in the sieve. For old-fashioned juicers and lever-style juicers that have an inverted press, you will place the fruit cut side down on the cone in the sieve.
Apply slow, even pressure. The slower you squeeze the handles or lower the lever, the more effectively the juicer will work. This will also help keep the juice in the juicer rather than having it squirt out all over your counter.
It seems counterintuitive that you would place the peel side against the holes that the juice is supposed to flow through when using a squeeze juicer. But don't worry, with slow, even pressure, the juice will find its way out of the extra cut you made in the side and drip down into the reservoir.
Is a Citrus Juicer Worth It?
As an avid juicer, I enthusiastically say yes, a citrus juicer is worth it. In fact, I have found that even the more expensive lever press juicers are worth the investment if you spend a lot of time making your own juices.
Of course, if the only time you find yourself squeezing a citrus fruit is to add a touch of lemon to your salad once a month, you may not see the benefit of such a gadget.
But, even if you do find yourself juicing citrus only on occasion, a small, less expensive squeeze or hand juicer can be nice to have around. You may even consider a multi-use product like the Drizom Manual Hand Squeezer to get more bang for your buck.
The Best Manual Juicer
Manual juicers are a great way to simplify your juice-making process and meal prep without investing a ton of cash. But don't expect just any product to meet your needs and stand up to your abuse.
After trying a number of durable, effective, and easy-to-use juicers, I found the Zulay Professional Citrus Juicer to be the best manual juicer out there. The cast iron construction is durable enough to stand up to heavy, repeated use and the lever-action press easily squeezes fruit dry with little effort.
But if you are looking for something a little less bulky and expensive, the Etinslant Manual Squeezer delivers similar durability and effectiveness with just a bit more effort. If you are hoping to juice more than just citrus fruit, the Mueller Masticating Slow-Juicer, which can effectively juice greens and vegetables too, is a great choice.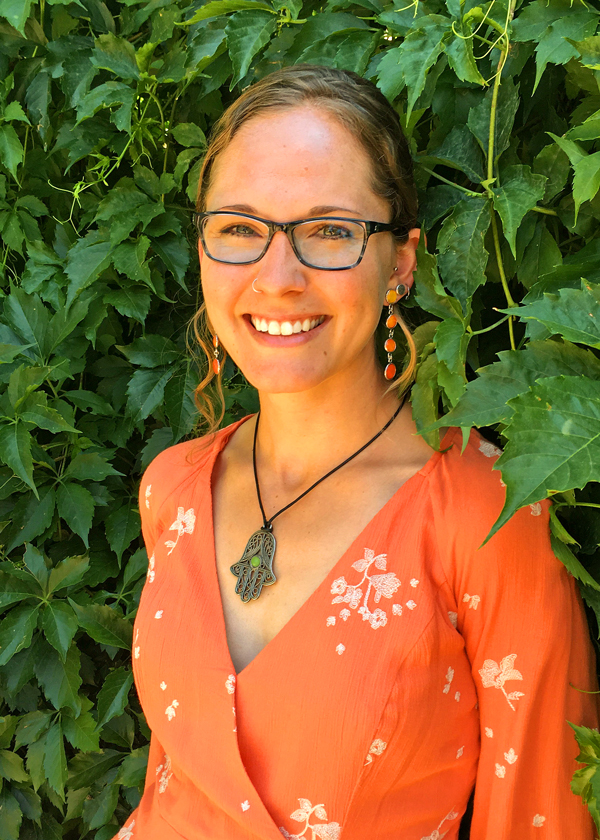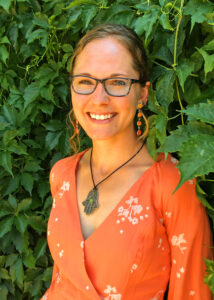 About the Author
Sara Seitz is a freelance writer and a busy mother of a rambunctious toddler. She is always looking for gadgets that make plant-based cooking easier and more enjoyable. She loves sharing what she finds with other busy families and individuals who could use a little more "simple" in their lives. More articles by Sara.