There are a lot of great reasons to invest in a meal delivery service. They take the guesswork out of meal prep. They are a great way to learn new cooking techniques. And they often introduce you to foods and ingredients you've probably never used before.
But if you're following a primarily plant-based diet or vegan diet, finding a meal delivery service that fits your needs can be tricky.
That's why we've created a list of our absolute favorite vegan and plant-based-diet friendly meal delivery services. This list will help you find the right service for your particular diet, food preferences, and budgetary needs.
1. Sprinly
Subscription: $109 per week and up, cancel anytime
Delivery: Free shipping
Timeframe: Weekly
Every meal from Sprinly, a 100% vegan meal delivery service, arrives fresh and ready to heat. Just pop them in the microwave or saute pan and you'll have dinner on the table in less than five minutes.
Subscription plans are based on the number of meals per week. Choose between 6, 12, or 18 fresh, already cooked servings. You can easily switch between subscription plans each week depending on your needs, as well.
All of the meal options available through Sprinly are vegan, but tailored for all types of tastes. Even the omnivores in your family are likely to be satisfied with this meal plan. In fact, with these hearty, protein-packed dishes, they might not even realize they're eating 100% plant-based food.
Each weekly menu consists of six different meals to choose from. Some examples include peanut soba noodles, bean-packed marinara, roasted tahini "butter" sweet potatoes, and Indian spiced coconut carrot curry.
Have food allergies or sensitivities? The ingredients and nutrition info for each meal is easily accessible online so you can avoid dishes that aren't right for you.
All plans include free shipping via FedEx and meals arrive on Tuesdays or Wednesdays. The packaging includes up to 40% recycled-material food containers, compostable insulation, and non-toxic ice packs. Learn more about Sprinly.
2. Daily Harvest
Subscription: $54 per box and up
Delivery: Free shipping
Timeframe: Weekly, bi-weekly, monthly
Use promo code CLEANGREENSIMPLE for up to $40 off your first box
Daily Harvest as exists on the lighter side of the plant-based meal delivery service industry. This convenient option brings frozen, pre-prepared breakfasts, lunches, and light dinner fare straight to your door.
The company got its start with ready-made smoothies that came frozen and ready to blend. Now they offer a host of vegan options, including soups, flatbreads, chia and oat bowls, and bite-sized desserts. You can even get a few of your groceries here, including plant-based milk and lattes.
Subscriptions for Daily Harvest are based on box size. You can choose 9, 12, or 24 item boxes and have them delivered weekly, twice a month, or monthly.
The price of each item varies, with the smoothies and smaller items set at $6 and the harvest bowls at $9, no matter which sized box you choose. Not at all steep price to pay for healthy, frozen meals that take only minutes to prepare.
All of the meals and smoothies delivered by Daily Harvest are plant-based with extra emphasis on fruits, veggies, and whole grains. If you're one of those people who likes to add a lot of variation to your diet, you'll love this delivery service. They utilize plenty of exotic fruits and a huge variety of vegetables to keep things interesting and help round out your diet.
For those with food allergies or specific dietary preferences, Daily Harvest makes it easy to see what is included in each of their plant-based options so you can avoid ingredients as needed.
For busy vegans on the go looking for easy, healthy meal options or families in need of some added healthfulness and simplicity in the morning, Daily Harvest is the way to go. Learn more about Daily Harvest.
3. Hungryroot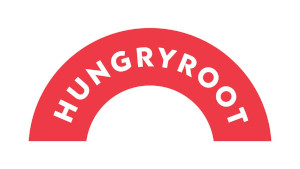 Subscription: Starting at $65 per week, cancel anytime
Delivery: Free shipping
Timeframe: Weekly
We love Hungryroot because it combines the best of meal delivery service and grocery delivery service: With each delivery, you get a combination of premade breakfasts and prepared lunch and dinner ingredients that can be easily combined in a variety of fashions depending on how you feel that day.
You can even customize an order to include certain favorites or extra snacks. All meal ingredients are basically ready to eat and it will take less than ten minutes to throw together any meal.
Best of all, everything on the Hungryroot menu is vegan and crafted with health in mind. Even the dessert and snack options have a ton to offer in terms of nutritional content.
If you like the idea of having to think less about meals but still prefer some customization, this is definitely the meal plan for you. Learn more about Hungryroot.
4. Hello Fresh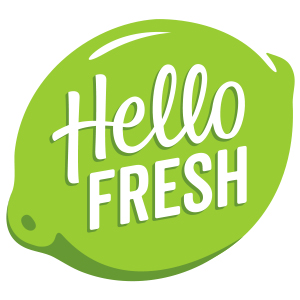 Subscription: $58 and up, cancel anytime
Delivery: Shipping is extra
Timeframe: Weekly
Much like more well-known Blue Apron, Hello Fresh is a recipe delivery service that provides all the ingredients and instructions you need to cook your own preselected meals.
While this service does include some vegan meals, subscriptions are limited to only vegetarian groupings. But, you can pick and choose your meals each week to better match your eating preferences.
All meals are meant to take less than 40 minutes to prepare and all the ingredients are included with the exception of salt, pepper, sugar, and oil. You can choose meal plans to serve two to four people at a variety of subscription levels from two to four dinners per person per week. Learn more about HelloFresh.
5. Sun Basket
Subscription: $9.99 per meal and up, cancel anytime
Delivery: Shipping is extra
Timeframe: Weekly
Sun Basket is similar to Hello Fresh with a few key differences.
For one, they have more options for people on specific diets or with diet restrictions. You can start by choosing vegetarian and then further modify this for dairy-free, gluten-free, or low-carb, among other choices.
Secondly, Sun Basket goes the extra mile to source their food responsibly and offer organic ingredients. This, of course, means this meal service costs more than the others on this list, but it is well worth it for the earth-conscious and health-focused individual.
Lastly, in addition to providing dinner ingredients and recipe cards, you can also choose to add premade breakfasts, lunches, and snacks to your order.
If your goal in finding a delivery service is to save as much time and brain cells as humanly possible, then Sun Basket is definitely the direction you are going to want to go. Learn more about Sun Basket.
6. Purple Carrot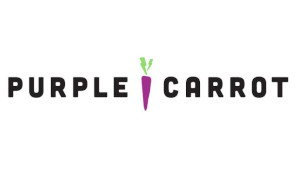 Subscription: Starting at $72 per week
Delivery: Free
Timeframe: Delivery is completed the same day each week on Monday, Tuesday, or Wednesday.
Purple Carrot is a 100% plant-based meal delivery service with a few extra perks.
In addition to the ingredients and ingredient cards included to help you make delicious healthy dinners, this company also offers simple-to-make breakfasts, lunches, and snacks that you can add on to any order.
There are currently only two meal plans available: three dinners that each serve two or two dinners that each serve four. You can customize your meal choices based on categories like high-protein, gluten-free, and quick-and-easy. Like most other services, you can further customize your order each week to get only the meals you are most interested in.
Each breakfast and lunch meal takes less than 5 minutes to put together, though options for these are more limited than the dinner options. The company does have a wide variety of quick snacks to choose from, though, including mushroom jerky, vegan cookies, and nut mixes. Learn more about Purple Carrot.
7. Veestro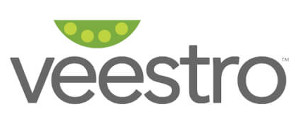 Subscription: $11.03 and up per meal
Delivery: Free for auto-delivery orders, $9.99 for one time orders
Timeframe: 1 to 4 days
Veestro is another 100% plant-based meal service, but instead of offering ingredients for do-it-yourself recipes, these meals come fully prepared and ready to eat.
You can choose from three meal plans: a la carte, chef's choice, and weight loss. Once you have your plan chosen, then you can choose to order 10, 20, or 30 meals at once. The more you order at a time, the less you pay per meal. All meals arrive frozen in single-serve containers that can be reheated in the oven or microwave.
You can further customize the meals you receive after you have picked your plan and amounts, but the total selection is limited to the 44 or so prepared meals the service offers. Most of these meals are comfort food-based and are not as exotic or veggie-centric as those offered by Purple Carrot or others.
But you can't really beat a healthy, plant-based meal that's ready in under 5 minutes and requires almost no prep or cleanup! Learn more about Veestro.
8. PLANTA at Home
Subscription: $22 and up per dish; No subscription needed
Delivery: Shipping is extra
Timeframe: Order as needed, shipping takes 5 to 7 days
PLANTA is a home-delivery service that's not like any of the others on this list.
To start, this isn't a subscription service. Rather, with PLANTA, you can buy freshly prepared meals, sides, appetizers, and other plant-based deliciousness whenever you want it. Each dish is frozen to order and shipped straight to you.
Have a hankering for squash dumplings or cinnamon buns? Order some up. Hosting a party? Get pre-designed, multi-course spreads for all of life's big events and major holidays. Or, if you just want some help in the kitchen each week, choose from an extensive menu of dishes and order a week ahead of time.
For those who aren't familiar with PLANTA, this five-star, plant-based restaurant is all the rage in New York, Florida, and Toronto. PLANTA at Home is executive chef David Lee and Restaurateur Steven Salm's genius way to share their delicious meals with families nationwide.
For professionally prepared vegan fare that you can enjoy at your own dining table, there is no more simple or delicious option than PLANTA at Home. You will be paying premiere prices for this prime plant-based food, but it is worth it, whether you indulge once a month or every night! Learn more about PLANTA at Home.
9. Sakara Life

Subscription: Starting at $106; One-time orders accepted
Delivery: Free with subscription
Timeframe: Sunday and/or Wednesday
Sakara Life takes a plant-based diet to a whole new level with its ready-to-eat meal service. This company's focus is on providing super-food and veggie-packed meals meant to help you feel better and stay healthier.
Unlike Veestro, these meals arrive unfrozen, but still ready-to-eat. With Sakara Life, you can choose plans that include breakfast, lunch, and/or dinner that include enough food for two, three, or five days per week.
While this meal service may be the healthiest on our list, it is also the least customizable. Once you choose your plan, you have no say in which meals you will receive. Even worse for especially picky eaters, these pre-made meals come with no nutrition or ingredient information. This is meant to counter the negative effects of dieting and calorie counting but can make it hard for people with special dietary needs.
It is possible to request specially-made meals free from some allergens, but this will cost you about an extra $4 per meal.
But, considering the organic, fresh, whole-food nature of these meals, this service would certainly be worth it for the right person with the right budget. Learn more about Sakara Life.
One Parting Note
While most of the meal programs listed above are available anywhere FedEx and UPS deliver, it is a good idea to double-check the availability for each service in your area.