Most commercial salad dressings are loaded with unhealthy and questionable ingredients. Making your own salad dressing is one sure way to know what you are topping your salad with.
If you do go the homemade salad route, you'll need a salad dressing container to store your latest creation. And, if you're like most people who eat their lunch on the go, you'll want a container that can travel without spilling everywhere.
To help you find the best salad dressing container for your needs, we've looked for and reviewed the top products on the market. We've also included some handy tips for how to choose a salad dressing container so you can narrow your search even before you start the shopping process.
The Best Salad Dressing Containers
There's a surprising amount of variation in the salad dressing container market. They come in all shapes, sizes, and materials to fit every need. Ready to find the perfect container for you?
Let's get started.
1. TOP PICK: Simpli-Magic 79339 Salad Dressing Shaker
No products found.
If you want a salad dressing container that does it all, you've found it with the Simpli-Magic dressing shaker.
Pros:
Best container for various needs
Glass jar includes measuring lines and recipes
Built-in mixer
Won't leak
Easy pour spout for thin and thick dressings
Cons:
Takes some work to clean
Top can be hard to remove
Why we love it:
This brilliant glass container has a wealth of features including printed-on measuring lines and handy recipes that make whipping up your own dressing a breeze.
It has a built-in mixer for gentle combining. With a dependable leak-proof lid, you can also shake the bottle vigorously to combine oils and vinegar.
The spout is slender enough for precise applications with runny dressings like Italian but wide enough to accommodate thicker dressings like ranch. This spout does take a bit of extra work to clean, but overall we love the design of this product.
Who it's best for:
This salad dressing container is perfect for anyone who wants something they can take to the office as well as use at home. The combination of a large capacity reservoir and leak-proof lid means you can mix up a week's worth of dressing and take it anywhere you need it.
2. OXO Good Grips Salad Dressing Shaker Clear
No products found.
This ingenious dressing bottle from OXO has a ton of fun features that make it easy to use and fairly simple to clean.
Pros:
Wide mouth for adding ingredients
Easy-use toggle cap
Wide, easy-pour spout for thick and thin dressings
Leak-proof
Cons:
Easy for cap to get knocked open
Spout takes some work to clean
Why we love it:
Let's start with the fact that the entire top third of this dressing container comes off. This makes for an extra-large opening for adding ingredients. No need for funnels and no risk of making a mess!
And once you put the top back on, the easy-pour spout will keep that no-mess streak going. The spout is wide for even the thickest dressings to move through and has a long curve to prevent drips.
We also love the one-handed operation of the toggle switch opener. It's leakproof when closed, and can stand up to even vigorous shaking. Though, the fact that the cap doesn't come completely off makes this one part a bit difficult to clean.
Who it's best for:
The toggle opener design is great but can cause problems if you store this container in your work bag―there's always a chance it can get caught on something and accidentally open. But for use in the home, it is great!
3. Kolder Salad Dressing Mixer Bottle for Light Recipes
No products found.
If simplicity is your game, you'll love the design of this salad dressing container from Kolder. It has a simple shape and closure style but includes a couple of features that make it perfect for holding your favorite homemade dressing.
Pros:
Easy to clean
Includes measurement markings and light dressing recipes
Leak-proof
Glass bottle
Cons:
Wider opening makes precise pouring difficult
Why we love it:
This simple glass container has printed measurements and light dressing recipes right on the bottle. And the ink won't fade or wear off with time, even if you put it in the dishwasher.
The bottle itself is very simple. It doesn't have a specialized spout for pouring thin dressing but the elongated neck makes it easier to pour precisely than other options. And it is great for thick dressings that take some encouragement to get out.
You will need a bottle brush to get this container clean (or a really effective dishwasher) but it is still easier to clean than most. There aren't any crevices for oil to hide.
Who it's best for:
This bottle is optimal for those who love thick dressings, due to the ease of pouring. And, with light dressing recipes printed right on the glass, it is also a great choice for those looking to keep things on the thinner side.
4. SUKKI Stainless Steel Condiment Containers
No products found.
These single-serving dressing containers from SUKKI are perfect for the environmentally conscious on the move.
Pros:
Plastic-free
Leakproof
Easy to transport and clean
Versatile
Cons:
Smaller capacity
Harder to pour from
Why we love it:
Our favorite thing about these little containers is that they contain zero plastic. And you can't say that about many single-serving salad dressing containers.
The reservoir is made of 100% food-grade stainless steel. The lid is food-grade silicone and forms an air-tight seal to prevent leaks no matter how much jostling your lunch bag receives.
These cute little cups are versatile, too. You can fill them with snacks, salsa, baby food, and more. When you are done, just toss them in the dishwasher to use again the next day.
Who it's best for:
These containers have a smaller capacity than others on our list and are a bit harder to precise pour from. But, if all you need is a single serving of dressing to accompany your daily lunch salad, then neither of these issues is likely to bother you.
5. OXO Good Grips Twist & Pour Salad Dressing Mixer
No products found.
Whether you like thick dressings or thin, being able to mix the ingredients well is key to tasty homemade dressing. This fun dressing container from OXO makes mixing as easy as twisting your wrist.
Pros:
Built-in mixer
Removable toggle-style cap
Air-tight design
Wide-open lid for adding ingredients
Cons:
Plastic
Lid is not dishwasher safe
Why we love it:
Like some of our other favorite containers on this list, this bottle opens wide to make it easy to add ingredients. It also has measurement lines printed on the outside for easy prep.
What makes this container different is the built-in wide-surface mixing blade. To spin the blade, simply grip the rubber ring in the lid and twist back and forth. With just a few flicks of the wrist, you'll get perfectly creamy dressing.
One thing we don't like? The bottle is made of plastic―a fact that is not readily disclosed on the sales sites. There is also no listing of whether the plastic is BPA-free.
Who it's best for:
This container is great for both thick and thin dressings, especially those that require frequent agitation to keep from separating or congealing. The toggle lid is leakproof but is prone to getting bumped open, so may not be the best for packing to and from work.
6.Whiskware Salad Dressing Shaker with BlenderBall Wire Whisk
No products found.
If you're looking for a large bottle to store your dressing in at home, this super-functional shake bottle from Whiskware is a great option.
Pros:
Large capacity
Detachable lid parts for easy cleaning
Included shaker ball for easy mixing 
One-press, no-leak lid
Why we love it:
This large-capacity salad dressing container has a wide, removable lid that makes it easy to add your favorite ingredients. Once you've finished, drop the mixer ball in, secure the screw-on lid and shake to combine.
The no-leak lid pops open with the press of a button for easy pouring without the risk of drips or mess. We love the design of this lid, especially the fact that it comes apart for effortless cleaning. You can even throw the two pieces in the dishwasher!
The bottle comes in environmentally friendly glass or BPA-free Tritan.
Who it's best for:
Given the size and weight of this substantial dressing container, it worlds best as a feature in the kitchen. Given that it is leakproof, you could take it to work, but expect it to take up a lot of room in your lunch bag.
7. Mueller Salad Lunch Container To Go
No products found.
Are you shopping for a dressing container because you need a way to transport your healthy lunch to and from work? Don't stop at a convenient container for just the dressing when this brilliant to-go kit from Mueller can transport your entire lunch in style.
Pros:
All-in-one salad and dressing container
Secure, snap-on lid
Dressing container has additional lid
Ultra-portable
Why we love it:
There are a lot of salad to-go containers out there, but none quite as well thought out as this one.
The large basin holds your salad greens and keeps them fresh all day long. The removable tray includes four spaces for salad toppings. Keep your dry ingredients from getting soggy and your veggie and fruit toppings extra-fresh in their own small space.
But what really sets this set apart is the removable salad dressing container that comes with its own lid. This double-lid system is key to avoiding leaks in your lunch bag.
Who it's best for:
This, more than any other product on this list, is for the finicky salad eater on the go. No more soggy ingredients or dressing messes. Just easy, portable, fresh salad, all in one place!
8. Nicebottles Clear Glass Beverage/Sauce Bottles
No products found.
The biggest drawback of most of the other products on this list? There's only one container! If you like a little variation in your salad dressing or want to keep one at work and one at home, this set of dressing containers from Nicebottles is exactly what you need.
Pros:
Store multiple dressings at once
Portable
Easy to clean
Cons:
No measuring lines
Limited features
Why we love it:
These bottles are as simple as it gets, but still oddly perfect for both thick and thin dressings. The opening is wider than most, making it great for ranch, blue cheese, and other thick dressings. This same feature makes precise pouring difficult, but the long neck does help slow the flow of thin dressings.
Like the Kolder bottle, these are easy to clean with a bottle brush and made of environmentally-friendly glass. They don't include the same extra features as the Kolder, but what they lack in bling they make up for in quantity.
These bottles come in sets of six, twelve, and forty-eight (in case you really like choices when it comes to dressings and sauces).
Who it's best for:
This set is great for anyone who wants to keep their homemade dressing at work and still have some in the kitchen. Or for anyone looking for extra containers to store additional dressing types, sauces, or beverages.
9. Condiment Squeeze Bottle Sauce Squeeze Squirt Bottle for Kitchen Plastic Syrup Salad Dressing Container
No products found.
Wide-mouthed dressing containers can make it difficult to limit your dressing use. A serious con for anyone trying to lower their calorie intake. These squeeze bottles from Sujude have solved that problem.
Pros:
Squeezable design for easy pouring
Light and durable
Easy to shake
Cons:
Lids can come off during transport
Plastic
Spout is hard to clean
Why we love it:
If you want a dressing container that allows for precise pours of thin dressings―like oil and vinegar, for example―and that still works well with thicker dressings, you need two features: a squeezable bottle and a slender spout.
This 4-bottle set has both.
Each bottle has a long, thin spout for directed, precise pouring. And the squeezable bottle means you can still get thick dressings out without much effort.
This design does make cleaning a bit of a challenge. The set comes with a large cleaning brush for scrubbing the bottles themselves, but cleaning the thin spouts will require the additional purchase of a thin pipe cleaner.
Who it's best for:
We love these bottles for their precision and versatility, but they aren't the best for travel. The small lids are easy to hold in place while you shake the bottle, but they come off easily if bumped. If you need a bottle set to leave at home, these will work great.
10. Squeeze Salad Dressing Bottles with Cleaning Brush
No products found.
If you like the idea of a squeezable bottle but need something that's transportable, look no further than this salad dressing container set from Timmiu.
Pros:
Portable
Squeezable 
No-leak lid
Food grade silicone
Cons:
Difficult to clean
Made of plastic
Why we love it:
This bottle set has all the benefits of the Sujude set but with the added benefit of portability.
The tight closing lids and small size mean you can toss them in your work bag without worrying about spills. The spout design is different from the Sujude but still works well for more precise use of thin dressings while also accommodating thick dressings.
Cleaning of this specialized spout does require the use of the included bottle brush or you can toss these in the dishwasher. The bottles are made of food-grade silicone which is safer and more environmentally friendly than plastic.
Who it's best for:
This set of small, lightweight, and leak-proof bottles is ideal for anyone who needs to transport their dressing or sauce.
How to Choose a Container
A quick scan of the above products will tell you how many options are available in the salad dressing container market. To help you navigate all those choices, here is our handy buyer's guide.
Material
Salad dressing containers generally come in four different material types: glass, Tritan, plastic, and silicone.
Glass
In terms of environmental friendliness, glass is the best choice. It is also free of chemicals that can have negative health effects and change the flavor of your food. But glass does tend to be heavy and less portable than other options.
Tritan
In terms of feel and weight, Tritan sits somewhere between glass and standard plastic. This type of plastic is bisphenol-free, which means it doesn't have BPA or other dangerous B-type chemicals in it. However, there is still some controversy over how safe this type of plastic really is and, at the end of the day, it is still made with fossil fuels.
Plastic
Most plastic food items are made with BPA-free plastic, but that doesn't mean they are free of all bisphenols. In addition to the high potential for shedding chemicals, all of these bottles are made using fossil fuels, which isn't great for the environment. However, plastic does make a light and durable product that is easier to transport.
Silicone
Like plastic, silicone is lightweight, durable, and portable. Unlike plastic, it does not contain any harmful chemicals that can get into your dressing. It is also more Earth-friendly to create. Silicone is always malleable and thus cannot be used to create hard-sided bottles.
Spout Design
When looking at different dressing containers, it is important to consider what types of dressing you will use them for.
Thin dressings will benefit from a slender spout that will slow the flow of liquid and allow for more precise applications. But these types of spouts will make it very difficult to pour thick dressing. For ranch and other thick liquids, you'll want a wider spout.
If you like all types of dressing and plan to change it up, look for a container with a medium-sized spout or a squeeze-bottle-style container.
Size
Size is an important consideration for many reasons.
Large bottles are great because they can hold a lot of dressing, which means you'll spend less time prepping recipes each week. Additionally, many pre-made dressing packets require a certain amount of wet ingredients to be added. If your container isn't large enough to fit everything, you may end up wasting some.
On the other hand, small containers are optimal for transporting. If you plan to take your dressing with you to the office, consider how much extra room you have in your lunch bag.
Additional Features
There are a lot of fun and useful additional features you'll get with some products. Here are a few of our favorites.
Measuring Lines
Many dressing containers have printed-on measurement lines. These are great for making homemade dressings because you won't need to dirty any measuring cups or spoons.
Some products even include printed-on recipes with different measurement lines specific to each one. This is about as easy as it gets to create your own homemade dressings.
Built-in Mixer
Built-in mixers come in all shapes. Some utilize a simple mixer ball that you can drop in before you shake the bottle. Other types are connected to the lid and contain moving parts.
Built-in mixers allow you to more easily combine oil and vinegar which naturally separates. They are also helpful to re-liquefy congealed dressings that have been in the fridge for a while.
If your container doesn't have a built-in mixer, make sure it at least has a tight-fitting lid so you can shake the contents to mix them.
Which One is the Best?
When it comes to the best salad dressing containers, you have a lot of options. But when it comes to the best overall choice, the Simpli-Magic Salad Dressing Shaker is hard to beat.
This dressing container has the perfect pour spout for both thick and thin dressings, a wide opening for adding ingredients, measurement markers, and printed-on recipes. It is made of environmentally friendly, chemical-free glass and has a leak-proof top.
If the most important feature for your new container is portability, then we recommend the Sukki Stainless Steel Condiment Containers. On the other hand, if you want something specifically for the kitchen with a lot of fun features, you can't beat the OXO Good Grips Shaker.
Whichever salad dressing container you choose, you'll be glad you made the purchase. These surprisingly complex little bottles make creating, storing, and transporting healthy homemade dressing a breeze.
Salad Dressings To Try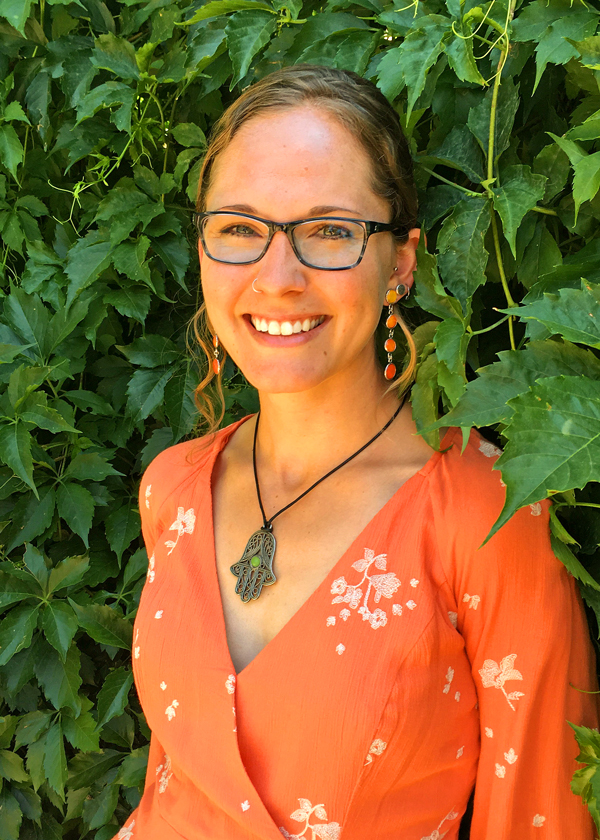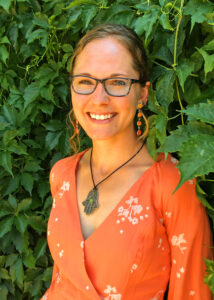 About the Author
Sara Seitz is a freelance writer and a busy mother of a rambunctious toddler. She is always looking for gadgets that make plant-based cooking easier and more enjoyable. She loves sharing what she finds with other busy families and individuals who could use a little more "simple" in their lives. More articles by Sara.