Boba tea has become so popular in recent years that you can now find this sweet drink being served at many traditional American coffee shops. As a plant-based eater looking to broaden your beverage horizons, you're probably wondering if those strange balls in the bottom of your cup are something you can eat.
So, is boba vegan? The answer is, not always. The simplest form of boba is made of tapioca starch. But most commercial varieties contain non-vegan ingredients including refined sugar, honey, and milk. And the tea itself often contains milk.
But there certainly are vegan boba options out there, they just aren't as common as many "is boba vegan" articles would like you to believe. Below, we'll take a closer look at what boba is, what's in it, and which kinds are free from animal products.
What Is Boba?
Boba is the Chinese term for tapioca pearls—small, chewy balls made of starch extracted from the roots of the cassava plant. The name comes from the Chinese word "波霸" which combines the words "bubble" or "ball" with "biggest." Before boba tea was a thing, the word was used primarily as a slang term for big breasts.
Today, the word boba is much more synonymous with the chewy tapioca balls used in bubble tea. This popular tea first came about in the 1980s in Taiwan. The drink combines three classic Taiwanese desserts—boba, shave ice, and sweet milk tea.
The tapioca pearls used to create boba are typically made by combining tapioca starch with water. In this simple form, boba is vegan. But the sweet, flavored varieties used in bubble tea often contain non-vegan ingredients, most commonly, brown sugar.
Brown sugar is made by combining refined sugar—which is treated with bone char—with molasses. Even for vegans willing to overlook the use of animal products in sugar, other ingredients, like honey and milk, make many kinds of boba unsuitable for vegans.
Different Kinds of Boba
While most articles across the web are quick to call boba "typically" safe for vegans, one quick search of boba products available on Amazon will reveal that most actually contain ingredients that true vegans want to avoid.
To get a better sense of what products are most likely to be vegan-friendly, we need to look at the different kinds of boba available.
Traditional Boba (Clear)
If you follow a plant-based diet, this type of boba is the safest bet.
These traditionally made tapioca pearls generally only contain cassava root powder. While they look tan or brown when raw, they will turn clear after boiling.
Do be aware, however, that many products labeled "clear boba" contain brown sugar as well. If you avoid all foods made using animal products then these would not be a good choice. But plain, traditional boba doesn't typically contain any dairy, honey, eggs, or meat products.
Verdict: Often vegan
Black Boba
Black boba is very similar to clear boba but contains caramel coloring to give it a distinctly black shade. Caramel coloring is one of those tricky ingredients that can be made from a variety of sources, none of which are made known on the label.
Most caramel colors are made by heating corn syrup or malt syrup, though some are derived from lactose, which is not vegan. Unless the product is certified vegan, there is no real way to be sure that no animal ingredients were used in its creation.
Many natural black boba products are made using brown sugar instead of caramel coloring. While more transparent, this ingredient is equally troublesome for vegans.
Verdict: Sometimes vegan
Flavored Boba
Flavored boba comes in two varieties.
The first type is made of traditional tapioca pearls with added flavoring. These flavors can come in the form of flavored syrups (most of which are vegan) or dry ingredients added to the dough. The latter can include animal-free options such as fruit powder or taro, or non-vegan options such as honey or milk powder.
The second variety isn't made of tapioca at all but instead consists of sugar and hydrogenated oils or creamer. The latter contains milk powder and is not plant-based. Additionally, many of these options contain artificial flavors and colors.
Verdict: Sometimes vegan
Popping Boba
Popping boba is not the same as traditional tapioca pearls. They are made with water, fructose, starch, and agar or seaweed. These ingredients are combined to create a hollow ball that is filled with flavored juice or jelly.
Popping or "bursting boba" is typically vegan. But these products often contain artificial colors, flavors, and even artificial sweeteners that many on a plant-based diet choose to avoid.
Verdict: Usually vegan but often contains artificial ingredients
Is Bubble Tea Vegan?
When it comes to whether or not bubble tea is vegan, the discussion is more straightforward.
Traditional bubble tea is made using sweet milk tea, a mixture of sweetened condensed milk and black tea. This option is not vegan. However, many bubble tea shops offer non-dairy milks that can be used in place of condensed milk.
Additionally, some bubble tea flavors include only fruit juice and tea without any added milk or animal ingredients.
Common Boba Tea Toppings
In addition to the base ingredients, bubble tea is traditionally served with a variety of toppings. These range from healthy, vegan options to dairy delights that are not suitable for vegans.
Here are some of the common toppings you'll find in a bubble tea cafe.
Egg Pudding – A sweet custard made of eggs, milk, and sugar that is decidedly not vegan.
Grass Jelly – A plant-based gelatin-like topper made by boiling mesona leaves with salt.
Lychee Jelly – Vegan coconut gel flavored with lychee.
Fruit Jellies – Traditional jelly or flavored coconut gel, both vegan.
Cheese Foam – A foamy concoction of dairy suitable for vegetarians but not vegans.
Tiramisu Foam – Non-vegan egg and dairy-containing foam topper.
Taro Paste – A dairy-free mix of taro powder, sugar, and coconut milk that is only truly vegan if made with raw sugar.
Red Beans – A mix of adzuki beans and sugar; earthy, sweet, and vegan if made with raw sugar.
If in doubt, ask your server what vegan toppers they offer. Keep in mind, though, most establishments consider white sugar vegan.
Make Your Own Vegan Bubble Tea at Home
When it comes to boba, finding an option that is 100% vegan is about as murky as a glass of bubble tea. To save time and sanity, we recommend making a cup of this sweet treat at home using our favorite vegan boba tea recipe.
For deliciously animal and planet-friendly results, be sure to pick up a bag of vegan tapioca pearls, like this great option from Amazon.
Vegan Bubble Tea (Boba)
A bubble tea, also known as boba, is a refreshing drink of Taiwanese origin that usually consists of rich, milky tea with tapioca pearls. It comes in a variety of flavors to accommodate different tastes. Best of all, boba does not have to contain dairy to taste good, and this vegan bubble tea recipe is perfect proof of that!
Click stars below to rate, or leave a full review in the comments
Print
Pin Recipe
Ingredients
⅓

cup

tapioca pearls

dry

3

cup

water

2

tbsp

maple syrup

or substitute agave

1

cup

tea

strong

2

cup

almond milk

or other non-daily milk

½

tsp

vanilla extract
Instructions
Add water to a pot and bring it to a boil. Add tapioca pearls and cook them on low heat for 5-8 minutes, stirring regularly to keep them from sticking together. When ready, the pearls should become translucent and soft to touch.

Strain the tapioca pearls and transfer them to a small bowl or jar. Cover with cold water, just enough to stop the pearls from drying out. Stir in the maple syrup or agave.

To make your tea, strain the pearls and add them to a glass (split into two servings). Add ice if desired. Top up with tea and plant milk, add a straw and enjoy!
Notes
This recipe can be used as a base. You can modify the recipe to add extra flavor:
For chocolate boba, omit the tea. Instead, blend non-dairy milk with cacao powder and sweetener or choice.
For berry-flavored boba (e.g. strawberry, blueberry, raspberry), blend the berries and plant milk together, then strain it before adding to the glass.
Feel free to add a shot of flavored syrup (the kind you might add to your coffee).
Recommended Tools & Products
Nutrition
Calories:
184
kcal
|
Carbohydrates:
37
g
|
Protein:
1
g
|
Fat:
3
g
|
Polyunsaturated Fat:
2
g
|
Monounsaturated Fat:
2
g
|
Sodium:
348
mg
|
Potassium:
93
mg
|
Fiber:
1
g
|
Sugar:
13
g
|
Calcium:
338
mg
|
Iron:
0.4
mg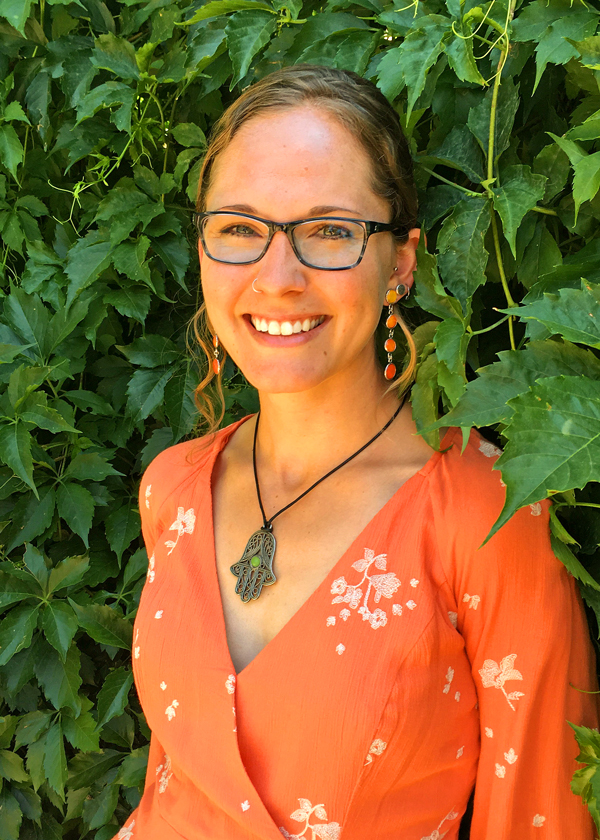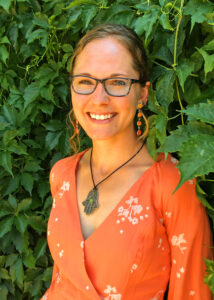 About the Author
Sara Seitz is a freelance writer living with type 1 diabetes. Her search for better health and better control of her blood sugars led her to a plant-based diet. When she isn't experimenting with new vegan recipes, she's helping spread the word about how plant-based is better for people and the planet. More articles by Sara.