As a vegetarian, when you think of restaurants that can accommodate your plant-based lifestyle, Taco Bell probably isn't one that comes readily to mind.
But I am here to tell you that maybe it should be.
In fact, the Tex-Mex chain has been offering vegetarian-friendly options for as long as they have been around. And, more recently, they have begun concerted efforts to make their locations more vegetarian and even vegan-friendly.
In March 2020, Taco Bell will be launching its "Veggie Mode" functionality on all in-restaurant kiosks. This function will automatically transform the menu into a meat-free ordering guide with the press of a button. This modified menu will include almost 50 meal options that can be "customized more than 20 million ways" according to the chain's website.
Do literally millions of meal options sound a little too overwhelming to you? We've got you covered. Below are our top ten favorite vegan and vegetarian options at Taco Bell, including nutrition information directly from Taco Bell's handy nutrition calculator.
1. Veggie Power Menu Bowl
Not only is this flavorful bowl packed with tasty ingredients, but it is lighter on the processed carbs than most other options on the menu.
The foundation of this Mexican bowl is Taco Bell's signature seasoned rice layered high with vegan black beans, guacamole, pico de gallo, and lettuce. Stop there if you are a vegan, but for the vegetarians, feel free to pile on the cheese, reduced-fat sour cream, and avocado ranch sauce.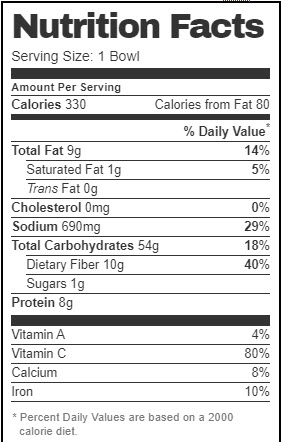 2. 7-Layer Burrito
Wanting something just a touch heartier? This packed seven-layer burrito is sure to fill you up and you don't even have to ask them to hold the meat.
Layered inside a warm tortilla are vegetarian refried beans, seasoned rice, sour cream, cheese, lettuce, tomatoes, and guacamole. To make this dish vegan-friendly, simply ask them to hold the cheese and sour cream.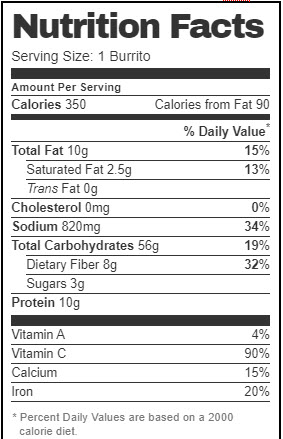 3. Spicy Tostada
This crunchy classic is layered high for a tasty meal on the go–just remember to grab the napkins.
Stacked on top of the flat crunchy shell are refried beans, cheese, tomatoes, chipotle sauce, and lettuce topped with Taco Bell's signature red sauce. To make this meal vegan, hold the cheese and request a dairy-free sauce in place of the chipotle sauce. We suggest adding some zing with a touch of fire sauce.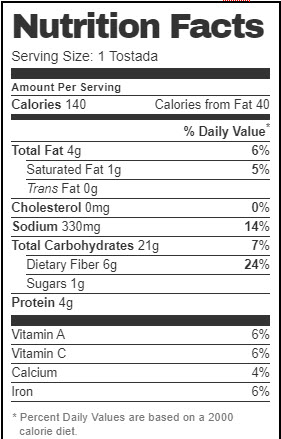 4. Black Bean Crunchwrap Supreme
Like the idea of a crunchy treat but want a little more? This take on the traditional beef crunchwrap supreme is sure to hit the spot.
Stacked on top of a crunchy tostada and sandwiched in a grilled soft tortilla are black beans, nacho cheese, tomatoes, reduced-fat sour cream, and lettuce. To make this hearty meal vegan, simply request it "fresco style" to have the sour cream and nacho cheese swapped out for pico de gallo.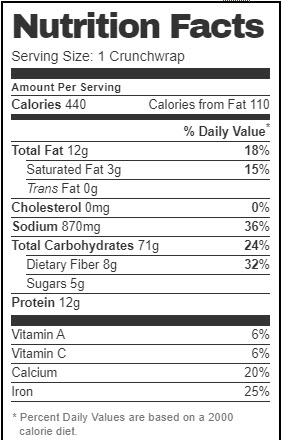 5. Black Beans and Rice
Looking for something lighter or want to add on a side? The simple black bean and rice bowl is a great option.
There's not a lot of tricks or thrills with this meal of black beans and seasoned rice, but it does make for a flavorful pick me up. Top it with a few extras like some guac and a healthy dose of red sauce to elevate this vegan option to the next level.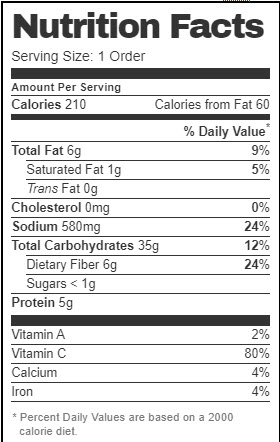 6. Spicy Potato Soft Taco
Looking for something a little different? You'll be happy to know that Taco Bell's tasty potato bites are now AVA certified vegan.
This twist on the traditional taco includes potatoes, cheese, chipotle sauce, and lettuce on a warm soft shell taco. If you want to enjoy those vegan potatoes the way they were meant to be, hold the cheese and opt for the red sauce instead of chipotle, or simply ask to have it served "fresco style" to have all dairy ingredients replaced with pico de gallo.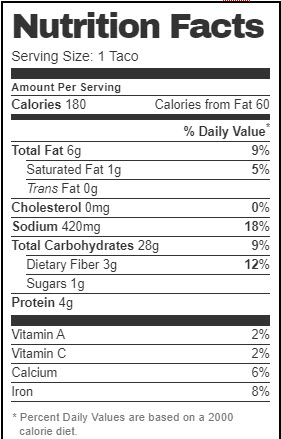 7. Black Bean Tacos
If you are craving tacos but want something a little more traditional, try substituting out the beef in favor of black beans in a soft or hard shell taco.
In addition to black beans, these mainstay Tex-Mex treats also come with lettuce and cheese. Or make give it a vegan upgrade with pico de gallo.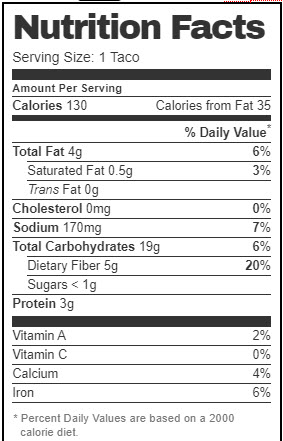 8. Black Bean Quesarito
This is one plant-based option that vegans can't take part in, but it's just delicious enough that we had to include it.
Wrapped inside a double-decker tortilla filled with melted cheese are black beans, seasoned rice, more cheese, nacho cheese, sour cream, and chipotle sauce. Or, if you want to knock some of the dairy down and take off 230 calories, try making it fresco style by replacing the inner cheeses and cream products with pico de gallo.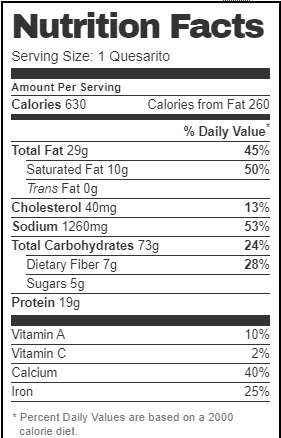 9. Mini Skillet Bowl
Looking for vegetarian breakfast options? This savory skillet bowl is sure to hit the spot.
The bowl includes tasty vegan potato bites, eggs, nacho cheese, and pico. To make it a vegan breakfast delight, trade out the egg for black beans, and the cheese sauce for breakfast salsa. It's not the most traditional breakfast meal, but we have a feeling it will grow on you.
10. Chips and Dip
No matter which of the main options you choose above, don't forget to add on a side of chips to round out the meal.
Taco Bell's chips are certified vegan and so are the guacamole and pico de gallo dipping options. If you are in the mood for something a little sweeter, the Cinnabon Delights are vegetarian and the cinnamon twists are vegan.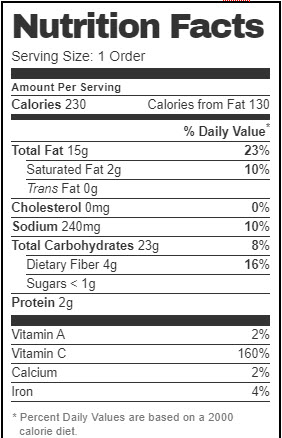 Customize It
Love the ideas above but want to make them more your own? Here is everything you need to know about Taco Bell's add on ingredients before you load up your meal.
Vegan Ingredients
Most of the foods you'll find on the Taco Bell menu are pretty straight forward in terms of whether they contain animal ingredients or not.
The sauces that appear creamy, such as the chipotle sauce and creamy jalapeno, do contain dairy. But all of the hot sauces, salsas, the red sauce, and the pizza sauce are vegan certified.
Both the black and refried beans are vegan as are the tortillas, taco shells, and chips.
In addition to the potato bites, the hashbrowns are also certified vegan by the AVA.
Vegetarian Ingredients
Selecting vegetarian-friendly ingredients on the Taco Bell menu is even easier.
There are no hidden meat ingredients in the cheeses, cream sauces, or beans, so all you have to avoid are the straight forward meat selections like the chicken, steak, and seasoned ground beef.
Surprised by how easy it is to eat plant-based at this affordable fast-food chain? Prepared to be delighted. Because Taco Bell has already unveiled its Oatrageous oat and legume meat substitute in Europe and is currently testing out other plant-based and meat-free protein options around the globe.
It's only a matter of time before these veggie-friendly options start showing up in Taco Bell restaurants in the States.

Feature photo: ©Jonathan Weiss/Bigstock