Worcestershire sauce is one of those rare ingredients that most people use and few know how to pronounce. Even fewer know what goes into making it.
Despite our complicated relationship with this centuries-old flavor enhancer, one thing is for sure: savory meals are just better with a dash of Worcestershire. Of course, this little truth can be problematic if you find yourself without this pantry staple or if you're following a vegan diet.
If this describes you, don't fret. We've got four vegan substitutes for Worcestershire sauce that work well enough in a pinch plus one great homemade recipe that replicates the complexity of this sauce using common household staples.
Is Worcestershire Sauce Vegan?
No, Worcestershire sauce is not vegan. This complex flavor enhancer contains a long list of ingredients that can vary by brand, but among them is always cured anchovies.
It is this extended list of ingredients that makes Worcestershire sauce so hard to replicate. It contains a number of fermented ingredients beyond fish, including onion and garlic. This deep umami flavor is offset by the sharp flavor of vinegar and sweetness brought by sugar and molasses.
Top it all off with unexpected spices like chili, tamarind, and cloves, and you've got a deeply complex flavor that is hard to match.
Vegan Worcestershire Sauce Substitutes
If you do find yourself faced with the complex task of substituting Worcestershire sauce in a recipe due to a bare pantry or dietary restrictions, there are some simple solutions you can try. While none of these will truly capture that Worcestery flavor, they will work in an emergency.
Or, if you've got more time and a few more ingredients at your disposal, skip down to our homemade vegan Worcestershire recipe. Using a short list of common vegan condiments, you can put together a tasty substitute that truly captures the essence of this non-vegan sauce.
1. Soy Sauce
Soy sauce (or tamari) works surprisingly well as a Worcestershire substitute. This common condiment shares the umami flavor that can only be captured by fermentation. It also has a bit of sweetness and tang that match well with the original. What you don't quite get is the tartness or spice, but overall, it's a pretty good match.
For every 1 tbsp of Worcestershire sauce, use 1 tbsp of soy sauce.
2. Vinegar
Vinegar lacks the complexity of Worcestershire, but it brings plenty of bite to enhance the other flavors of your dish. And it is one ingredient most households have on hand even when the pantry is bare.
Balsamic vinegar is the best option if you have it and can be substituted at a one-to-one ratio. If not, red or white wine vinegar and a dash of brown sugar will work almost as well.
3. Miso Paste
Miso paste is another fermented food that captures the complex flavors of Worcestershire sauce pretty well. It is salty, sweet, and umami and has a decent spice backing that works well in most situations.
To make your Worcester substitute, mix equal parts water and miso paste, then substitute at a one-to-one ratio.
4. Store-Bought Vegan Worcestershire Sauce
If you have a little more time to spare before you need to use a vegan Worcestershire sauce substitute, one great option is a commercial vegan version of this popular sauce. These products are very similar to the original recipe but without anchovies (usually, they use soy sauce instead).
Our favorite version, Annie's Vegan Worcestershire Sauce, can be used as a one-to-one ratio substitute in any recipe.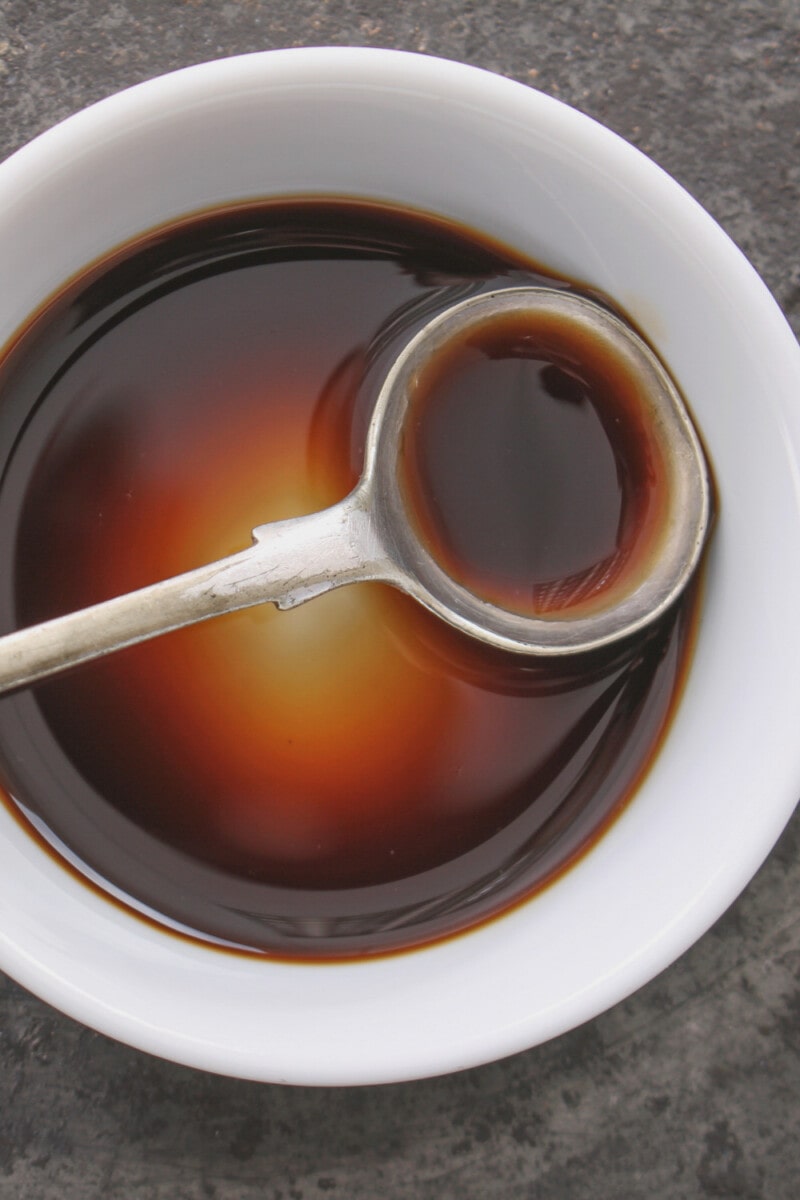 Homemade Vegan Worcestershire Sauce Recipe
Another option if you want a substitute that truly captures the complex essence of Worcestershire, is to make this delicious homemade recipe. No cooking required! Just measure, mix, and add to your favorite savory recipe.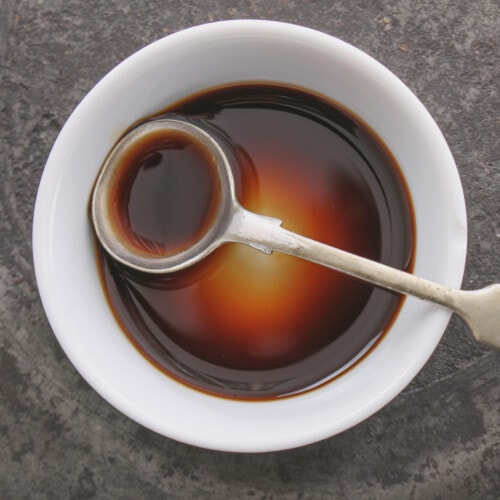 Homemade Vegan Worcestershire Sauce
This homemade Vegan Worcestershire recipe is super simple to put together and uses only pantry staples that you likely already have on hand. No cooking required! Just measure, mix, and add to your favorite savory recipe. Will make about 2 ½ tablespoons of sauce.
Click stars below to rate, or leave a full review in the comments
Print
Pin Recipe
Ingredients
1

tbsp

ketchup

1

tbsp

apple cider vinegar

½

tbsp

soy sauce

1

dash

hot sauce

small pinch of onion powder

small pinch of garlic powder
Instructions
Mix all the ingredients together until smooth.

Substitute for traditional Worcestershire sauce at a ratio of one-to-one.
Nutrition
Calories:
3
kcal
|
Carbohydrates:
1
g
|
Protein:
1
g
|
Fat:
1
g
|
Saturated Fat:
1
g
|
Polyunsaturated Fat:
1
g
|
Monounsaturated Fat:
1
g
|
Sodium:
80
mg
|
Potassium:
10
mg
|
Fiber:
1
g
|
Sugar:
1
g
|
Vitamin A:
10
IU
|
Vitamin C:
1
mg
|
Calcium:
1
mg
|
Iron:
1
mg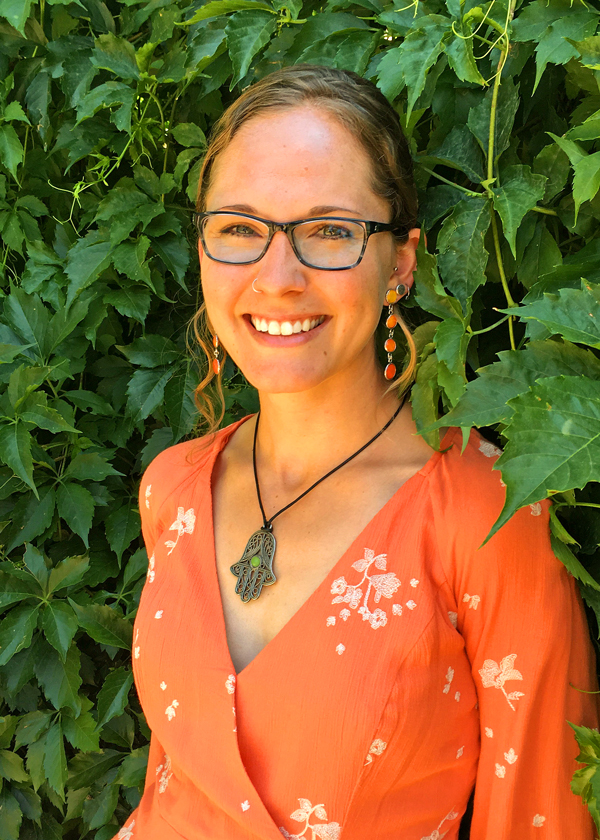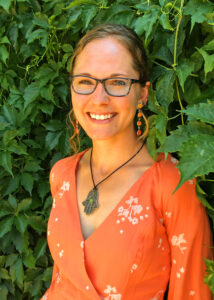 About the Author
Sara Seitz is a freelance writer living with type 1 diabetes. Her search for better health and better control of her blood sugars led her to a plant-based diet. When she isn't experimenting with new vegan recipes, she's helping spread the word about how plant-based is better for people and the planet. More articles by Sara.