If you don't think you can make killer baked goods as a vegan, you haven't been following our best vegan substitutes series. From buttermilk to cream—and yes, even eggs—there are plenty of great vegan baking ingredient substitutes out there. Many of them are probably sitting in your pantry right now.
But which one makes the best vegan egg substitute for baking? In most situations, flax eggs make the best egg substitute. Simply mix 1 tbsp of ground flaxseed with 2.5 tbsp of warm water and allow to set for 5 to 10 minutes.
While flax eggs are perfect for capturing the sticky, thickening properties of real eggs, they are not the best choice for adding moisture, leavening, or flavor to recipes. For these other characteristics, there are better choices. We'll take a look at all of them, on our list below.
What Do Eggs "Do" in Baking Recipes?
Before we get into the different options for egg-free substitutes, we first need to understand what eggs do when used in baking. In short, they do A LOT.
In many baked goods, eggs are used to hold the ingredients together. They are vital for the structure and stability of the final product. Eggs can also act as emulsifiers and help bring liquids, oils, and dry ingredients together.
Eggs simultaneously add moisture to recipes while also acting as a thickening agent. The balance of eggs and flour determines how dense or light the cooked goodies will be.
Which part of the egg is called for determines a lot about which of these many jobs it is being used for.
The yolk, which is full of fat, nutrients, and flavor, is great for adding richness and a velvety texture to baked goods. The whites, which are basically just protein, are used to add structure, especially to whipped toppings.
Your recipe will call for egg whites, yolks, or whole eggs in varying amounts to achieve the perfect texture, density, moisture profile, and structure for the cake, cookie, muffin, or bread you're making.
The Best Vegan Egg Substitutes for Baked Goods
The best egg replacement depends entirely on the role you're trying to fulfill in the recipe. Below, we'll look at 11 egg replacers that work in a variety of different situations so you can find exactly what you need.
1. Ground Flaxseed
1 egg = 1 tbsp ground flaxseed + 2 ½ tbsp warm water
Flaxseeds are covered in a layer of polysaccharides—a type of carbohydrate—that becomes viscous when exposed to water. When given time to soak in just a few tablespoons of water, ground flaxseed forms a mucusy substrate with a texture very similar to egg whites.
Just as egg whites work in non-vegan baked goods to hold the ingredients together and provide an airy yet stable structure, soaked ground flaxseeds will do the same in your recipe.
Use ground flax seeds to substitute the real thing in any baked goods recipe that calls for one or two whole eggs. Recipes that use more than that will be turned gooey rather than stabilized by too many flax eggs and are better suited for a different egg alternative.
2. Ground Chia
1 egg = 1 tbsp chia seeds + 3 tbsp warm water
Like flax, chia seeds are coated with special carbohydrates that form a mucilage layer when exposed to water. This layer tends to be even thicker than what you get with ground flax. For this reason, chia eggs make a great emulsifier and stabilizer
Unfortunately, they also add a very un-egg-like texture to recipes. The whole seeds give a little bit of a pop to the final product. This is great for muffins (kind of like adding poppy seeds) but less desirable for velvety cakes and smooth sweet breads.
You can solve the texture problem somewhat by grinding your chia first. But it will still add a darker color to your food and will lack the rich flavor of a real egg.
3. Applesauce
1 egg = ¼ cup unsweetened applesauce
For binding ingredients together while adding plenty of moisture, unsweetened applesauce makes a great choice. We've talked about using this as an oil substitute in baking, and it performs many of the same tasks here—all without adding any extra fat.
Of course, applesauce also comes with plenty of apple flavor, which can be a positive or a negative depending on what you're making. Many quick breads with a fruity or sweet bend will be made better with applesauce. Ditto when it comes to oatmeal cookies and snickerdoodles.
While it works well to add moisture to many vegan cakes, the added flavor tends to be too much for most recipes.
4. Silken Tofu
1 egg = ¼ silken tofu
Silken tofu (not to be confused with firm tofu) is pretty dense, which means it is not the best choice for a lot of recipes. But, in the right situations, the high protein content can be great for adding stability.
Pudding and cream fillings are perfect for tofu. Even vegan cheesecake is a good candidate so long as you prepare your tofu to assure it is smooth and mixed well with the other ingredients.
Of course, silken tofu is also a great substitute for eggs in savory recipes like vegan egg scrambles and breakfast burritos. It sets a lot like cooked eggs and can be enhanced with kala namak to better replicate the flavor.
5. Vegan Yogurt
1 egg = ¼ cup vegan yogurt
Plain plant-based yogurts are our favorite replacement for eggs in easy recipes like waffles, pancakes, and other limited ingredient cakes. The yogurt brings a lot of moisture without adding any fruity flavor. It mixes well with both wet and dry ingredients but does not bind, which can be good or bad depending on your goal.
For an easy boost to your morning flapjacks, try adding a little vanilla vegan yogurt to the batter. Nut-based and coconut yogurt alternatives work especially well to add some extra depth to the flavor.
6. Banana
1 egg = ¼ cup mashed banana
Like applesauce, bananas make a great binder without adding any fat to the recipe. To assure it mixes well so it can do this job, you'll have to mash it until it is completely smooth.
All the sugars in bananas help create a chewy texture and add some sweetness to the final product. They are especially good in brownies if you don't mind a little banana flavor with your chocolate. But this gooey additive will keep the batter from rising so it is not a great choice for cake-like brownies, cupcakes, cakes, or muffins.
Hiding that flavor, especially when using ripe bananas, which offer the best texture, is a challenge. So make sure your recipe will benefit from that added fruit taste before choosing this option.
7. Pumpkin Puree
1 egg = ¼ cup pureed pumpkin
Pumpkin puree may seem an odd choice for eggless baking, but this smooth, not-overly-moist option makes a great addition to many baked goods. In fact, it works just as well as an oil and butter substitute in these situations.
The sticky, thick texture of the product helps bind without adding too much density. Plus it brings a ton of great nutrients and color to the finished product. Both of these factors make it an especially good option for replacing egg yolks in recipes that require rich flavor and color.
Quick breads, cookies, and pancakes are some of my favorite places to use pumpkin puree, as long as the recipe calls for enough spices to balance the earthy-sweet flavor of the pumpkin.
8. Aquafaba
1 egg = 3 tbsp aquafaba
If you are trying to make meringue or anything else that calls for whipped egg whites, then aquafaba is your only good choice.
This strange product is the liquid leftover after cooking chickpeas. Oddly, aquafaba comes the closest to the macronutrient profile of egg whites. And just like that viscous fluid, it is a great emulsifier and perfect for adding structure and stability to any recipe.
It whips up just like the real thing and can be used in place of whole eggs in batters as well. Unlike real eggs, however, it can dry things out. Luckily, a little extra water tends to balance that out,
9. Vinegar and Baking Soda
1 egg = 1 to 3 tbsp apple cider vinegar + ¼ to ¾ tsp baking soda (adjust quantity as needed, do not pre-mix)
In many cookie, muffin, and cake recipes, eggs are used simply for their leavening qualities. When this is the case, the best option for a vegan alternative is vinegar and baking soda.
As you probably learned in science class, mixing an acid with a base tends to create a lot of bubbles. In this case, you can harness those bubbles to add an airy quality to your batter and help make the final product less dense.
You can even use this hack to help leaven baked goods that you've used denser egg substitutes in, like banana and tofu. However you use it, just be sure to add the vinegar to the wet ingredients and the baking soda to the dry, and only mix the two sides right before popping the pan in the oven.
10. Black Salt
1 egg = a dash + your favorite egg substitute
Black salt, also known as kala namak, isn't a good egg substitute on its own, but for vegan recipes that need that sulfury egg flavor, you'll want to add this on top of your other vegan egg replacement.
That's because this popular Indian salt contains a naturally high sulfur content that gives it a distinctly eggy flavor.
While this hack is better suited for savory vegan dishes, it can come in handy in the bakery. French toast made with flax eggs or aquafaba will taste much more like the real thing with a dash of black salt added to the mix.
11. Vegan Egg Powder
1 egg = 1 ½ tsp + 2 tbsp water (for most products)
If choosing the right vegan alternative sounds daunting to you, the easiest option may be to opt for a store-bought plant-based egg powder.
These products are specially formulated to mimic the micro and macronutrient profile of eggs to do many of the same jobs they do in baking. These are especially easy to use in homemade cookies, cakes, and muffins. Though, they will not whip and can react unpredictably with premade mixes.
Our favorite non-egg powder product is Ener-G Egg Replacer. This powder is made mostly of potato starch, tapioca, and leavening agents. It has a nice neutral flavor and provides many of the same amino acids as real eggs.
Vegan Egg Substitute Recipe
Unless you're trying to avoid adding extra fat to your recipe or making something that requires whipped eggs, flaxseed is one of the easiest and best vegan egg replacers you'll find. Below, we've created a printable version of this recipe so you can hang it on the fridge for those times when the vegan baking bug strikes.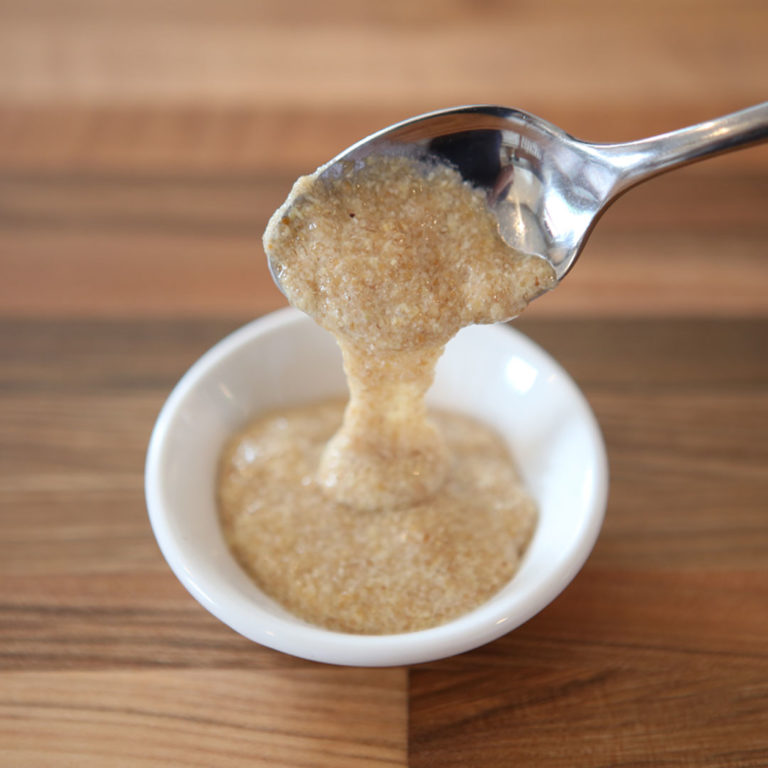 Simple Egg Substitute with Flax
A mixture of flax and water (a "flax egg") is one of the most common egg replacers used in baking. This quick and easy recipe makes the perfect substitute for a single chicken egg in most recipes.
Click stars below to rate, or leave a full review in the comments
Print
Pin Recipe
Ingredients
1

tbsp

ground flax seeds (flax meal)

2.5

tbsp

water

warm to hot
Instructions
Add the ground flax seed to a bowl.

Add the water and whisk until smooth.

Let stand for 5-10 minutes. Yields the equivalent to 1 small- to medium-sized egg that you can use in your favorite recipe.
Nutrition
Calories:
37
kcal
|
Carbohydrates:
2
g
|
Protein:
1.3
g
|
Fat:
3
g
|
Potassium:
57
mg
|
Fiber:
1.9
g
|
Sugar:
0.11
g
|
Calcium:
20
mg
|
Iron:
0.4
mg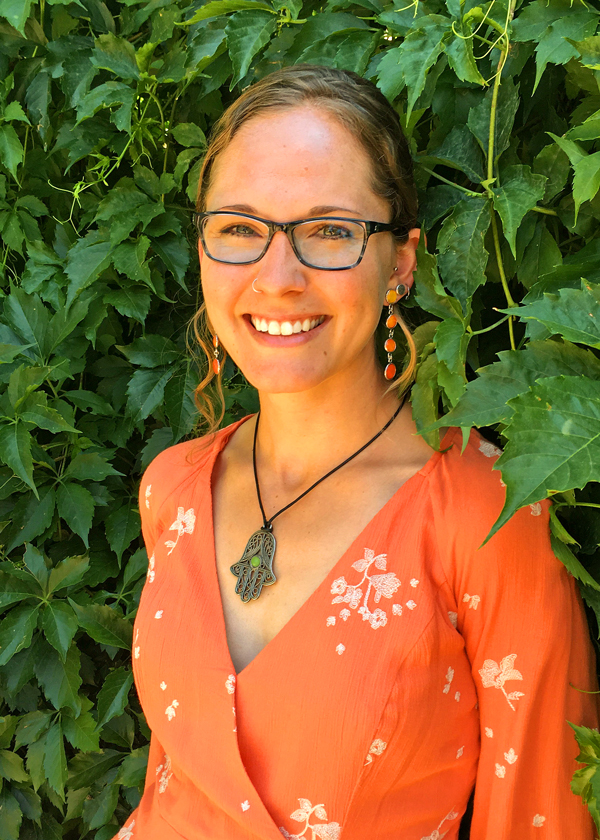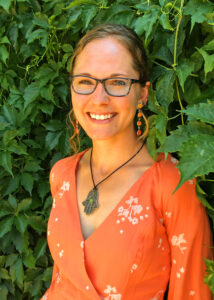 About the Author
Sara Seitz is a freelance writer living with type 1 diabetes. Her search for better health and better control of her blood sugars led her to a plant-based diet. When she isn't experimenting with new vegan recipes, she's helping spread the word about how plant-based is better for people and the planet. More articles by Sara.