If you've been making mashed potatoes with a masher your entire life, you don't know what you've been missing. A potato ricer produces fluffy, perfectly uniform mashed potatoes without creating the sticky potato glue that often arises from over mashing.
The usefulness of a potato ricer isn't limited to creating perfect mashed potatoes, either. With this handy kitchen tool, you can make gnocchi, baby food, and even fresh fruit juices. In fact, a potato ricer is our secret weapon for making perfectly crispy hash browns.
But before you run to the store to pick up a new potato ricer, you should know that there are a lot of choices out there. And not all of them are created equal. To help narrow your search, we've chosen the five best potato ricers and reviewed them below.
We've also included our handy buyer's guide to help you understand what features these kitchen tools come with and how to pick the best one for your needs.
What Is a Potato Ricer?
A potato ricer is basically an oversized garlic press. It consists of a large hopper with small holes and a flat press to force items through those holes. Like a garlic press, the smashing action of a ricer is controlled by two long handles that are manually forced together.
Given the way a ricer functions and what it is used for, a more appropriate name would be a potato press. The real name comes from the rice-like potato pieces that form when a cooked potato is forced through the tiny holes. But the texture of this product is nothing like rice.
In fact, the texture you get is quite smooth and uniform. This is one reason potato ricers make such delicious mashed potatoes. To get this same consistency from a masher, you'd have to pulverize the potatoes.
Unfortunately, the process of smashing the spuds in this way causes the cell walls to break and the starch to leak out. This is what turns over-mashed potatoes into a "gluey" mess. With a potato ricer, most of the cell walls stay intact, allowing you to achieve a super-smooth mash without sticky starch ruining the texture.
Potato ricers can be used to smash cooked potatoes to make gnocchi, mashed potatoes, and other comfort food, as well as to create homemade baby food, fruit juices, and to force excess water from cooked greens.
Potato Ricer Reviews
Like other kitchen tools that must stand up to a lot of force, getting a quality-made, durable ricer is important. You also want one that is easy on the hands, easy to clean, and offers additional features to accomplish all the tasks you have in mind.
To help you find the best ricer for your needs, we scoured the market for the world's best ricers. Here are our reviews for the top five best potato ricers out there.
1. Norpro Deluxe Jumbo Potato Ricer
The oversized Norpro Jumbo Potato Ricer has the capacity to make your meal prep simpler. The huge hopper is large enough to fit a full-sized russet potato. That means no pre-dicing needed from you. In fact, with this fine mesh ricer, you don't even need to peel your potatoes before you boil them. Simply plop them in the pot, boil, cool, then put the whole tuber into the ricer. The perfectly smooth, mashed potatoes will come through, leaving the skin behind to be discarded.
Unlike many ricers, the large hopper on this one features holes on all sides. This allows the potatoes, juice, or veggies to move through more quickly–another factor that will greatly decrease your workload in the kitchen.
The hopper is made of rust-resistant stainless steel and the handles of cast aluminum. This beefy ricer can take the pressure required for smashing a large volume of tubers and veggies. It is a bit more difficult to get apart and put back together than others we tested. That fact combined with all those holes means this ricer takes more effort to clean. But a little extra work on the back end is worth it for how much time this ricer takes out of meal preparation.
2. OXO Good Grips Stainless Steel Potato Ricer
If you are looking for something a bit more compact and easier to clean than the Norpro, the OXO Good Grips ricer is a great choice. For this one, you will have to cut your potatoes and other large veggies up into large chunks to fit them in the medium-sized hopper. But the ease of use with this gadget is worth a little extra work.
Both of the large, stainless steel handles include ergonomic, non-slip rubber padding that makes the process of squeezing down the press much easier. This smart ricer also includes a nonslip knob on the opposite end that can hook on the side of the pot or bowl you are squeezing into to keep everything in place. If you have the right-sized sturdy receptacle, you can even balance the press across the gap and press down on the upper handle rather than squeezing the two together.
The OXO is a great choice for those with hand pain and joint issues that struggle to squeeze heavier duty ricers. And since this all-steel ricer can be tossed in the dishwasher, you won't have to worry about putting in any elbow grease to get the fine mesh screen clean, either.
3. MyLifeUNIT Heavy Duty Commercial Potato Ricer
Another large-capacity potato ricer that we absolutely love is the MyLifeUNIT ricer. The huge hopper on this product doesn't have as many holes as others in its size class but is able to process potatoes just as quickly thanks to the extra-long stainless steel handles.
These extended handles provide extra leverage and require less force needed from you to mash even full-sized russets, just make sure the potatoes are well cooked. The extra length means more torque on the ends of the handles. Even though they are made of stainless steel, they will bend if you try to squeeze an oversized, al dente tuber. These handles also aren't as comfortable as others here but there is more surface area to grip, and the design means you won't have to squeeze as hard.
The two pieces of this ricer are held together with a single eye pin that can easily be removed for quick cleaning. This product can also be tossed in the dishwasher if needed.
4. Potato Ricer Stainless Steel With 3 Interchangeable Discs
This potato ricer from Speensun is very similar to the OXO Good Grips ricer with one important difference: this one comes with three interchangeable discs that allow you to create "rice" in three different sizes.
The fine, medium, and coarse holed discs are great if you are planning to use your ricer for more than just making creamy mashed potatoes or thin baby food. With the medium-hole disc, you can create the perfect-sized chunks of homemade spaetzle. It also works well if you prefer heartier mashed potatoes. The coarse disc works great for chunky applesauce and quick, pulpy juices.
Switching out the discs is as simple as it gets; all you have to do is drop the new one inside the hopper. The pressure of the press will keep it in place as you mash your veggies. It will pop out once the pressure is relieved, but this actually makes cleaning off the disc and preparing for the next round of ricing that much easier—no digging around in the hopper with a spatula to clean out the remnants!
5. Joseph Joseph Helix Potato Ricer Masher
We normally try to stay away from plastic products, especially when it comes to tools that require a lot of force to use, but this intelligent ricer from Joseph Joseph is just too brilliant to pass by.
This unique ricer uses a twisting, corkscrew-like action to force the veggies through the holes at the bottom of the hopper. This motion requires a lot less effort on the part of the user. It is a great choice for those with arthritis or wrist issues that make pressing and squeezing difficult. The unique screw-together action also means there is no room for the potatoes to squeeze up and out of the hopper. Everything you load inside will be forced down through the holes.
The hopper on this ricer is made of stainless steel while the handles are made of vinyl. There is still some torque created by the twisting action, but users report that the plastic handles are able to stand up to the force without snapping. This ricer has a similar-sized hopper as the OXO, but can't be loaded as fully without inhibiting the connection needed for the two pieces to twist together.
Potato Ricer Buyer's Guide
Now that you've seen the best potato ricers, it's time to figure out which one is best for you. Our handy buyer's guide will walk you through all the different features available and some additional aspects to consider to help you make your final decision.
How to Use a Potato Ricer
Before you can decide which ricer is best for you, you'll need to understand how these clever devices work.
To use a potato ricer to create ultra-smooth mashed potatoes, you'll need to prep your potatoes first, then load them into the hopper.
Peel the potatoes. The most powerful ricers are able to push out perfectly soft mashed potatoes while leaving the skin behind, but the process of ricing is easier if you peel your potatoes first.
Boil until tender. The more tender the spuds are, the easier it will be to press them.
Allow to cool. You'll be handling these spuds to get them into the ricer, so drain the water and allow them to sit for a bit before preceding.
Cut into smaller chunks if needed. Depending on the size of the ricer's hopper, you will either be able to load the potatoes as is or you may have to chop them into smaller chunks.
Press the potatoes into a pot. Or mixing bowl if you won't be reheating them right away.
Add additional ingredients and mix. Once the potatoes have been riced into the pot and the extra ingredients added, simply stir to combine. Try not to mash or whip the potatoes. They'll already be perfectly smooth and you don't want them to become gluey or sticky with too much agitation.
A similar approach can be used to create silky veggie purees for babies or for use in other recipes. You can also use ricers to squeeze the water out of raw shredded potatoes and cooked greens. These clever tools can even double as juicers for citrus fruit.
Size of Holes
You can use ricers for a lot more than making mashed potatoes. But just how versatile your ricer is will depend on the size of the holes in the hopper.
Fine holes are perfect for creating ultra-smooth mashed potatoes and veggie purees. They also work well for making non-pulpy citrus juice and for pressing water out of fine greens and shredded potatoes.
Medium holes work best for creating homemade spaetzle or for mashing hard-boiled eggs for egg salad. If you prefer chunkier mashed potatoes and pulpier citrus juices, these larger holes will work better for your needs.
Large holes are great for creating chunky applesauce and other pressed dishes that use raw or al dente ingredients. They also lend themselves to faster juicing, if you are okay with a lot of pulp and maybe a few seeds.
Some potato ricers come with interchangeable discs with multiple hole sizes. This is a great feature if you hope to use your ricer for a wide variety of jobs. But if you have only a specific use in mind, hoppers with a fixed hole size are often less cumbersome to use and easier to store.
Size of Hopper
The size of the hopper itself is another important consideration.
Large hoppers are great for getting through that pot of boiled russets more quickly. But it also takes a lot more effort to press a whole potato than a piece of one. While a small hopper will require less force on your part, it also requires more work. You will need to chop your potatoes and veggies into smaller chunks before you can begin the mashing process.
When choosing your ricer, try to strike a balance between how much prep you'll have to do to fit items in the hopper and how much physical exertion it will take for you to mash what you can fit in there.
Handle Strength and Comfort
Ricers are a fairly simple tool but they have to put up with a lot of force. That means these little gadgets need to be well built.
The handles, especially, need to be able to stand up to the torque you are planning to put on them. Look for products made of metal—never plastic—that use a single piece that extends around the hopper and through each handle. Any joints along the handles are a break waiting to happen.
In addition to strength, you'll want a handle that is comfortable to grip. Many come with added rubber padding to take some of the strain off your hands as you squeeze. Ergonomic handles that are positioned to take pressure off your wrists are also a great choice. One of our top choices, the Joseph Joseph Helix ricer, takes this idea to the next level by removing the need to squeeze the handles altogether.
Ease of Cleaning
Like a cheese grater or garlic press, cleaning a ricer can be a bit of a chore. The larger the ricer, the more holes there will be to scrub. But smaller ricers aren't much easier to clean. Getting a sponge or washcloth into a small hopper can pose a bit of a challenge.
Many stainless steel potato ricers can be tossed into the dishwasher to help with this chore. But, unless you have a super-powerful dishwasher, don't plan on a dirty hopper coming out perfectly clean. In most cases, you will still need to give the tool a good rinsing before tossing it in with your other dishes.
Look for ricers that easily come apart into two pieces. This will give you the easiest access to the inside of the hopper. Ricers with interchangeable discs are even simpler to clean since the part of the hopper where all the food gets stuck pops right out.
Potato Ricer FAQs
Can you make cauliflower rice with a potato ricer?
Yes, you can make cauliflower rice with a potato ricer. To do so, simply steam or bake your cauliflower until tender, then load the pieces into the hopper. Depending on your preference for size and texture, we recommend using a ricer with small or medium holes for making cauliflower rice.
Can you use a potato ricer to make spaetzle?
Absolutely you can use a potato ricer to make homemade spaetzle. To do this, you will first need to create your batter—this recipe from Sports-Glutton works especially well with a potato ricer. Load the batter into the hopper and press directly into a pot of boiling water. For best results, use a ricer with medium or large holes.
What can I use instead of a potato ricer?
A potato ricer can do the job of many different kitchen gadgets, from a traditional potato masher to a food processor. If you do not have a potato ricer then you will need to look to these other tools to fill that gap. For making mashed potatoes, use a masher to pulverize your boiled spuds. Just be sure not to overdo it or you will end up with a sticky, gluey mess.
What else can you use a potato ricer for?
We've looked at a lot of different uses for potato ricers in this article. But people are finding more and more uses for these handy gadgets every day. Here is a relatively comprehensive list of all the things you will be able to do with your new potato ricer:

• Make gnocchi
• Make fruit coulis
• Strain cooked greens
• Make baby food
• Make applesauce
• Juice citrus fruit
• Strain raw shredded potatoes
• Make egg salad
• Crush soft nuts
• Make cauliflower rice
• Process cooked veggies for soups
• Crush avocado for guacamole
• Press or processing tofu
• Make spaetzle
• Press garlic
The Best Potato Ricer
There are a lot of potato ricers out there, many with fun extra features. But when it comes to a reliable, easy-to-use product, we prefer the Norpro Deluxe Jumbo Potato Ricer.
This oversized ricer has a large capacity hopper and extra holes to turn that pot of boiled potatoes into deliciously creamy mashed potatoes in the blink of an eye. Durable aluminum handles with added rubber padding and a user-friendly design easily set this ricer above the rest.
If you have more in mind for your ricer than just making tasty mashed potatoes, we recommend the Speensun ricer. This great little gadget comes with three interchangeable discs that allow you to make anything from thin baby purees to chunky applesauce.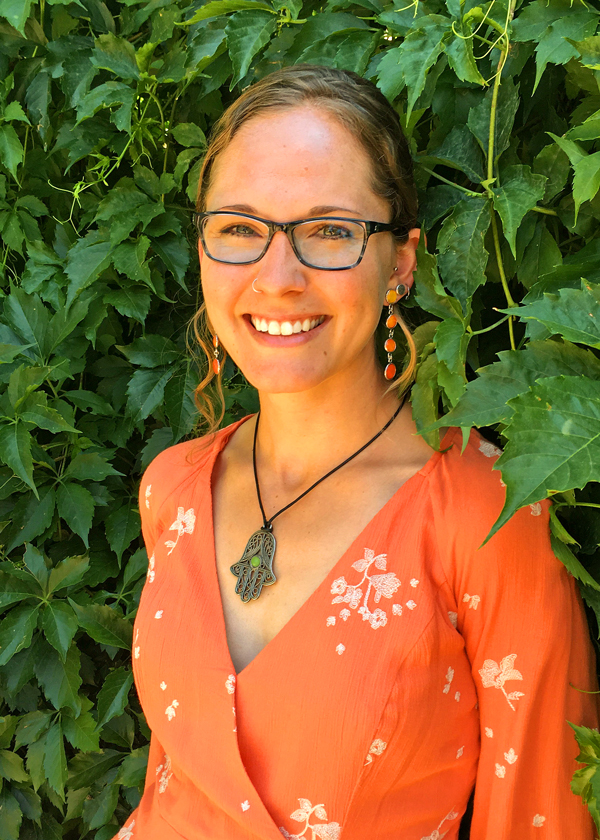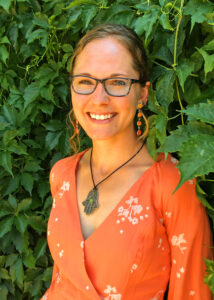 About the Author
Sara Seitz is a freelance writer and a busy mother of a rambunctious toddler. She is always looking for gadgets that make plant-based cooking easier and more enjoyable. She loves sharing what she finds with other busy families and individuals who could use a little more "simple" in their lives. More articles by Sara.