Ketchup is a staple of the American diet and a choice that seems, on the surface anyway, to be a very safe bet for vegans. It's basically just tomatoes, vinegar, and sugar—how could that be a problem for those avoiding animal products?
In most cases, yes, ketchup is vegan. But not always.
Those seasoned vegans out there have probably already spotted the potential culprit (hint: we listed it above).
But if you haven't, keep reading. We'll tell you which ingredients in ketchup can be problematic for the vegan diet, how to tell if the ketchup you are using is vegan, and recommend some always-vegan ketchup brands worth trying out. Plus, we'll give you our delicious recipe for homemade vegan ketchup that will have you ditching the store-bought stuff for good.
What Non-Vegan Ingredients Are Found in Ketchup?
There are two ingredients in ketchup that you have to watch out for if you are following a vegan diet. The first, sugar, is only sometimes not vegan. The second, honey, is never vegan but is only rarely used to make ketchup.
Refined Sugar
If you've read our article on foods that are surprisingly not vegan, you already know why refined sugar is problematic.
It is common for white table sugar to be refined using bone char. This product is made from—you guessed it!—the bones of animals. White sugar refined in this way is not vegan.
Unfortunately, it can be hard to tell which refined sugars are vegan and which are not. One way to know for sure is to choose certified organic ketchup. One thing that defines organic sugar is that it is not processed using bone char.
Opting for ketchup that uses other forms of sweetener, such as maple syrup, cane sugar, and other non-processed forms is another good way to know your ketchup is vegan. High fructose corn syrup is also vegan, but not a recommended ingredient due to its highly processed nature.
Honey
Honey, which is made by bees, is not vegan. Some ketchup brands use honey in place of refined sugar. This is great for those in need of low glycemic foods, but not very helpful to vegans.
Luckily, this ingredient is easy to spot on the ingredient label and, therefore, easy to avoid. In fact, most ketchup products that contain honey say so right in the name.
The Best Vegan Ketchup Brands
There are a number of vegan ketchup recipes made by different companies.
In fact, one of the most popular ketchups out there, Heinz Tomato Ketchup, is vegan. According to the company's website, the refined sugar they use is not processed with bone char and is suitable for vegans. But not all the brand's ketchups are vegan, and their larger line of products includes plenty of non-vegan foods.
If you are interested in finding a vegan-focused brand that makes a great bottle of ketchup, here are our top recommendations.
Yo Mama's Classic Ketchup contains no added sugar and is sweetened with vegan-friendly monk fruit. Even better? They use non-GMO tomatoes and apple cider vinegar as their base.
Compared to a classic like Heinz, this ketchup has a less sweet taste and verges on having a little extra heat, thanks to the array of spices. It is a premium ketchup, which means it has a lot more flavor to it. Some might even call it more of a spaghetti sauce taste.
But for dressing up your vegan hot dogs or veggie burgers, this extra flavor explosion is not at all a bad thing.
For a premiere ketchup with more of a classic ketchup taste, Sir Kensington's is the way to go.
This ketchup uses organic cane sugar as a sweetener. Not only is this ingredient vegan, but it's also certified fair trade. This addition to a base of tomatoes and tomato paste creates a more traditional taste of fresh tomato ketchup.
If you're used to high fructose ketchup, the flavor will be a little different. But we think that difference is all positive.
If you're after vegan and low sugar ketchup, give Primal Kitchen's Organic Unsweetened Ketchup a try.
This ketchup doesn't contain sweeteners of any kind. Despite this, the flavor isn't too far off from traditional ketchup. For those that don't tend to like sweet things, this is an awesome choice that won't disappoint.
Even if you gravitate toward sweeter ketchups you might be surprised by how much you like this one. The deep flavor of the tomatoes and balancing spices easily make up for that missing sugar.
For straight classic ketchup flavor, look no further than Annie's Natural.
This organic ketchup uses a more traditional recipe but utilizes organic cane sugar in place of refined white sugar. Plus, all the ingredients in it are organic. It isn't overly spiced but is a tad more vinegary than traditional ketchup.
If your favorite part about regular ketchup is the sweet taste, you may not dig Annie's. But for most people, the robust tomato flavor and a hint of sugar make this bottle better than most.
How to Make Homemade Vegan Ketchup
Why spend money on commercial vegan ketchup when you can make your own delectable condiment right at home?
Our delicious ketchup uses canned tomatoes and maple syrup among other easy-to-find ingredients. It only takes about 5 minutes to make, requires only 6 ingredients, and tastes better than anything you'll find at the store.
Vegan Ketchup
This delicious vegan ketchup recipe uses canned tomatoes and maple syrup among other easy-to-find ingredients. It only takes about 5 minutes to make, requires only 6 ingredients, and tastes better than anything you'll find at the store.
Click stars below to rate, or leave a full review in the comments
Print
Pin Recipe
Ingredients
8

oz

tomato paste

⅓

cup

water

1

tsp

maple syrup

1

tbsp

apple cider vinegar

ground mustard
Instructions
Combine all ingredients in a bowl and mix until smooth. 
Nutrition
Calories:
10
kcal
|
Carbohydrates:
2
g
|
Protein:
1
g
|
Fat:
1
g
|
Saturated Fat:
1
g
|
Polyunsaturated Fat:
1
g
|
Monounsaturated Fat:
1
g
|
Sodium:
90
mg
|
Potassium:
116
mg
|
Fiber:
1
g
|
Sugar:
2
g
|
Vitamin A:
173
IU
|
Vitamin C:
2
mg
|
Calcium:
5
mg
|
Iron:
1
mg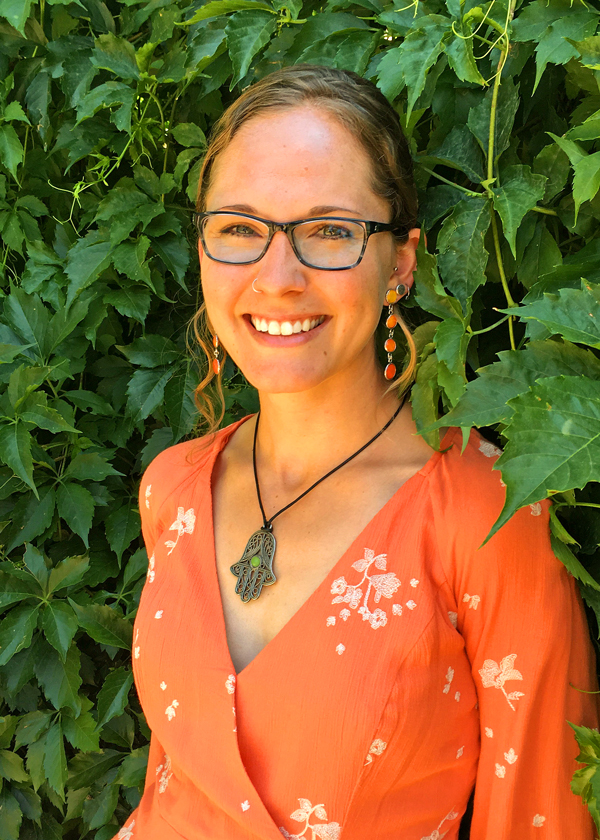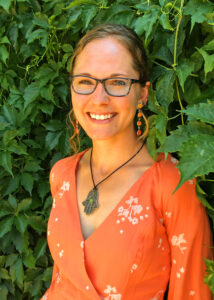 About the Author
Sara Seitz is a freelance writer living with type 1 diabetes. Her search for better health and better control of her blood sugars led her to a plant-based diet. When she isn't experimenting with new vegan recipes, she's helping spread the word about how plant-based is better for people and the planet. More articles by Sara.