Pumpkin spice latte, pumpkin soup, and Jack-o-lanterns. From labor day to Black Friday, the pumpkin is king.
But how much do you know about this favorite fall fixture? Most people aren't even sure what a pumpkin is…
Is pumpkin a fruit or a vegetable?
Pumpkin is technically a fruit. Fruits are the part of the plant that develops from the flower and bare seeds. But speaking in culinary terms, pumpkins are vegetables because they're not overly sweet and are prepared most often for savory dishes like soups and stews.
But the argument over what a pumpkin is doesn't stop there. Keep reading to find out what kind of fruit pumpkin is, when it is considered a vegetable, and what kind of veggie it is. Plus, we'll tell you why you should eat more of this food, regardless of what category it falls into.
Pumpkins Are Actually Berries
Now that you know that pumpkins are technically a fruit, you may be wondering, what kind of fruit is a pumpkin?
The answer, surprisingly, is a berry.
Technically defined, a berry is any fruit without a pit that forms from a single flower with a single ovary. Grapes, blueberries, tomatoes, and squashes are all true berries.
Think that's confusing? Try this: strawberries, raspberries, and blackberries aren't actually berries at all!
Why Is Pumpkin Sometimes Considered a Vegetable?
Want to get really technical? The term "vegetable" doesn't actually exist in botany. This means "vegetable vs. fruit," in terms of botanical classification, is not a valid argument. The only time you can argue whether a pumpkin is a vegetable or a fruit is in the kitchen.
The term vegetable comes from the culinary world. It refers to any part of a plant that has a low sugar content and is used in savory dishes. Pumpkin is a squash. And squash, traditionally, is used in savory dishes like soups, stir-fries, and pasta.
While pumpkin pie, the most famous of all pumpkin dishes, is sweet, no one considers it a "fruit pie."
Pumpkin may be considered a fruit in the botanical sense, but it is a vegetable in every other sense.
Is a Pumpkin a Starch?
When it comes to vegetables, there are several categories different plant parts can fall into.
There are greens like spinach and lettuce, starches like potatoes, and beans like peas and pintos. But what category does pumpkin fall into?
Many people think pumpkin is a starch because it is so fleshy. But compared to a true starch like potatoes, pumpkin has quite a bit less starch. When you remove the water, a potato is about 78% starch, while a pumpkin is only about 42% starch. This is true for pie pumpkins while other varieties of pumpkin, such as field, tend to have even less starch and more fiber.
The best veggie category for pumpkin would be among its fellow squashes in the cucurbit group.
This group includes other medium starchy vegetables like winter squash, summer squash, and cucumbers. All of these unique fruit-vegetables are part of the Cucurbita genus.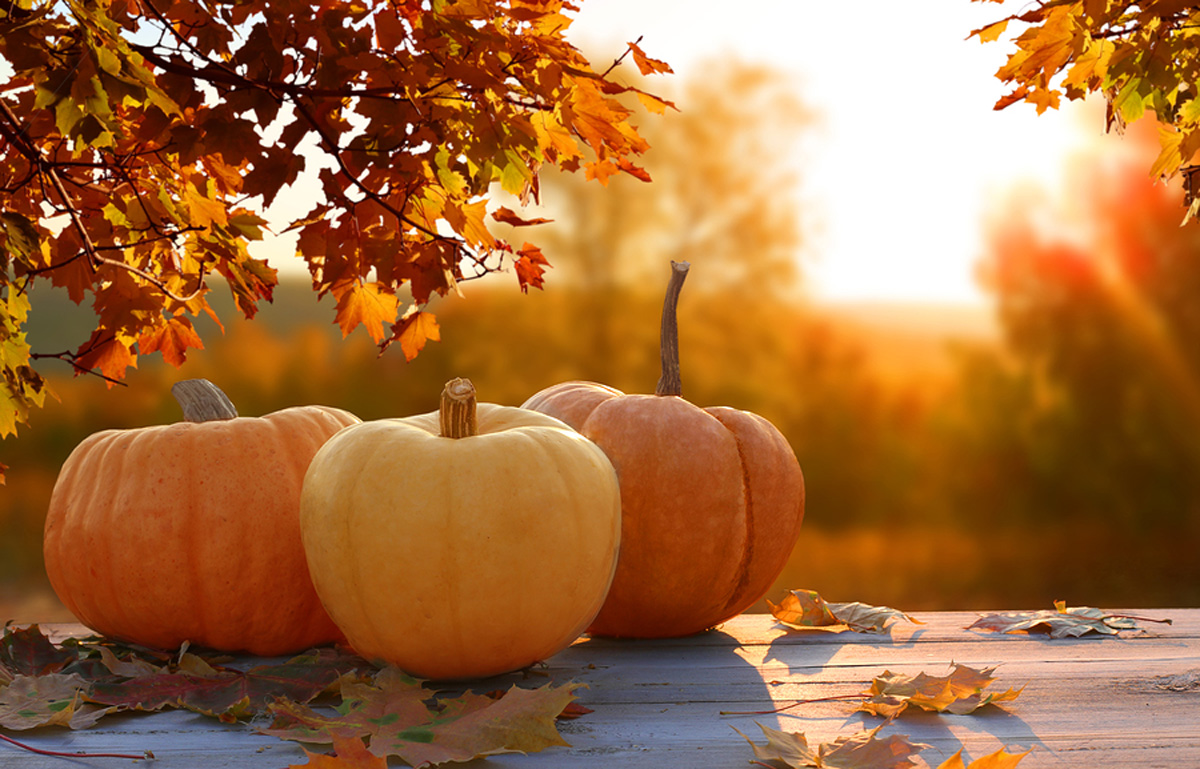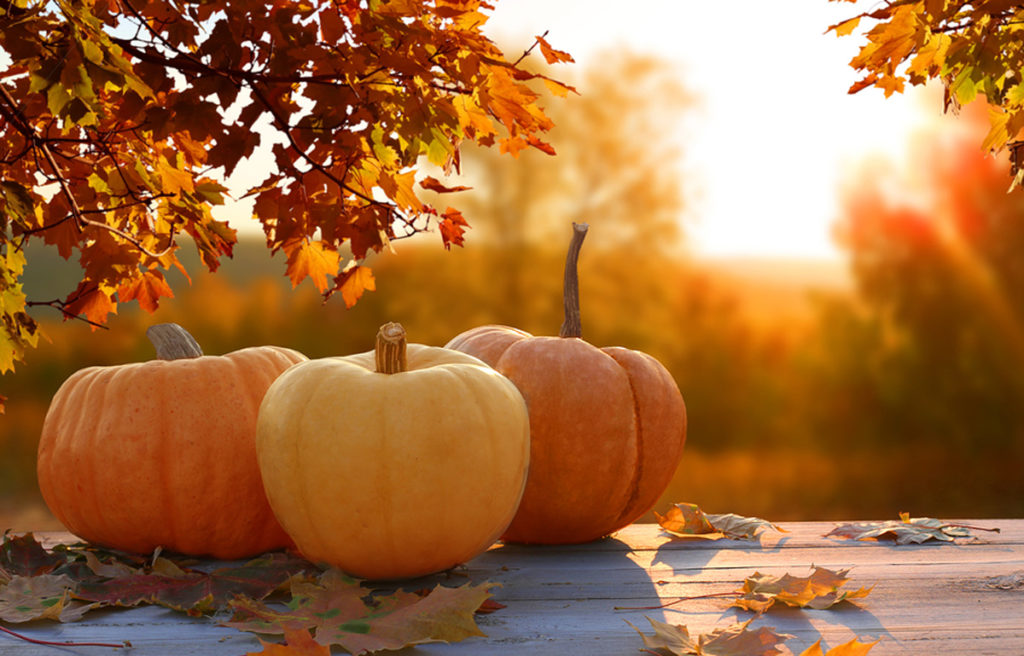 The Health Benefits of Pumpkins
Regardless of what kind of food you classify pumpkins as, one thing is certain, they have many health benefits.
For one, pumpkins are a great source of fiber. Dietary fiber is an important factor in helping people lose weight, lower blood pressure, and supporting overall heart health. Eating foods with a high fiber content can also help you feel fuller after meals and prevent unhealthy snacking.
Orange squashes, like pumpkins, are also loaded with beta carotene. This antioxidant helps support immune health, eye health, and reproductive health.
This undeniably healthy food can even help ward off cancer. It is loaded with vitamin A, which has been scientifically proven to help fight prostate and lung cancer. All that dietary fiber in pumpkin can also help fight cancer by promoting a healthy probiotic load in the gut which translates to a healthier immune system that's better able to attack cancer cells.
The range of health benefits offered by pumpkin doesn't stop at its orange flesh.
Pumpkin seeds are also especially nutritious and are loaded with protein and unsaturated fatty acids. Eating pumpkin seeds has been shown to help fight certain types of cancer and reduce the risks of chronic disease.
The Bottom Line on Pumpkin
In the botanical sense, pumpkins are fruits because they are produced by the reproductive body of the plant. But in the kitchen, this most popular type of squash falls into the vegetable category.
And, no matter what you call it, the king of fall foods is packed with health benefits and worth including in your meals whenever you get the chance.
Need more pumpkin in your diet? Here are 23 fantastic vegan pumpkin recipes worth trying. Or try this fantastic Pumpkin Fruit Dip recipe:
Pumpkin Fruit Dip
Whether you consider pumpkin a fruit or a vegetable, this pumpkin fruit dip recipe will hit the spot. It's completely vegan and best served with with sliced apples for a plant-based autumn snack.
Click stars below to rate, or leave a full review in the comments
Print
Pin Recipe
Ingredients
15

ounces

pumpkin puree

1

cup

vegan cream cheese

about 8 ounces

2 to 3

tablespoons

maple syrup

or brown sugar

1 ½

teaspoons

ground cinnamon

½

teaspoon

ground ginger

½

teaspoon

allspice

⅛

teaspoon

nutmeg

1

teaspoon

vanilla extract
Instructions
Add all the ingredients to a food process or blender.

Blend until combined, scraping down the sides as needed. Taste and add more spices or sweetener if necessary.

Serve with sliced apples or your favorite fruit.
Nutrition
Calories:
117
kcal
|
Carbohydrates:
11
g
|
Protein:
2
g
|
Fat:
8
g
|
Saturated Fat:
3
g
|
Polyunsaturated Fat:
1
g
|
Monounsaturated Fat:
1
g
|
Sodium:
113
mg
|
Potassium:
126
mg
|
Fiber:
4
g
|
Sugar:
6
g
|
Vitamin A:
8274
IU
|
Vitamin C:
2
mg
|
Calcium:
42
mg
|
Iron:
1
mg