Like so many others, I dedicated much of my extra "at home time" this year to expanding and amplifying my gardening efforts. The result of all this extra work is just now starting to become apparent.
One of the most apparent things? I planted way too many cucumbers!
For the last three weeks, I have had Boston picklers and S80 cucs overflowing my veggie drawer and taking up way too much room on the counter.
To try and keep up with the continuing harvest and avoid wasting any of these hard-earned veggies, I have been busy experimenting with a lot of different recipes and have found some definite keepers.
So, whether you are like me and have recently found yourself neck-deep in cucs or the heat of summer just has you craving some refreshing cucumber-centric snacks, you are going to love these 11 cucumber meal, treat, and drink ideas.
1. Simple Cucumber Salad
Vegan | Total time: 40 minutes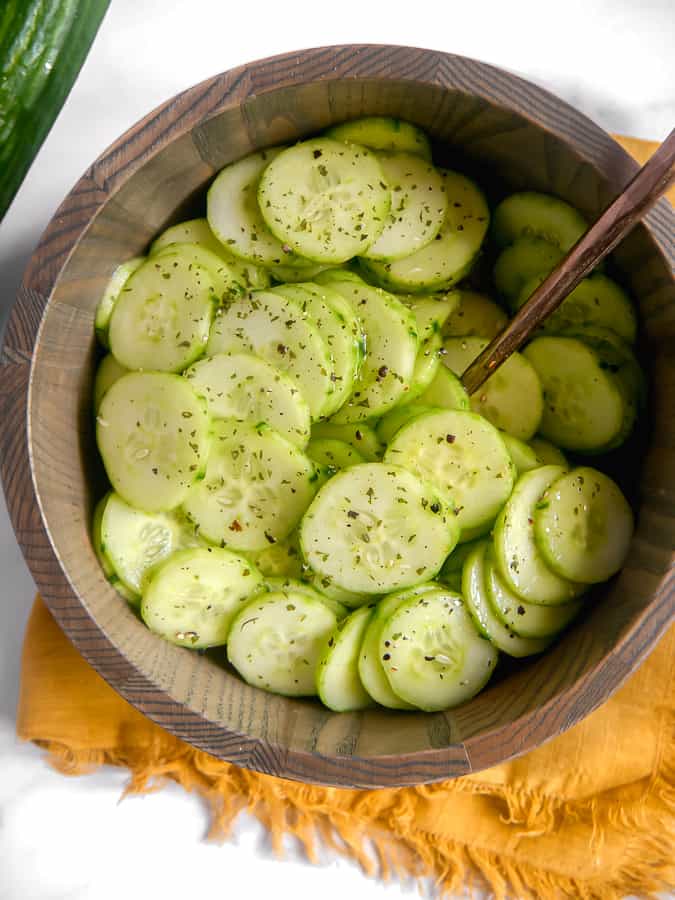 Don't let the prep time fool you; this cucumber salad is super quick to make. Plus, it only requires a handful of ingredients that can be tweaked to fit your tastes. The cucs do need some time to sit with salt to draw out the excess water, but the actual hands-on time for this easy salad is minimal.
2. Creamy Cucumber, Avocado, Chickpea, & Sun-Dried Tomato Salad
Vegan | Total time: 5 minutes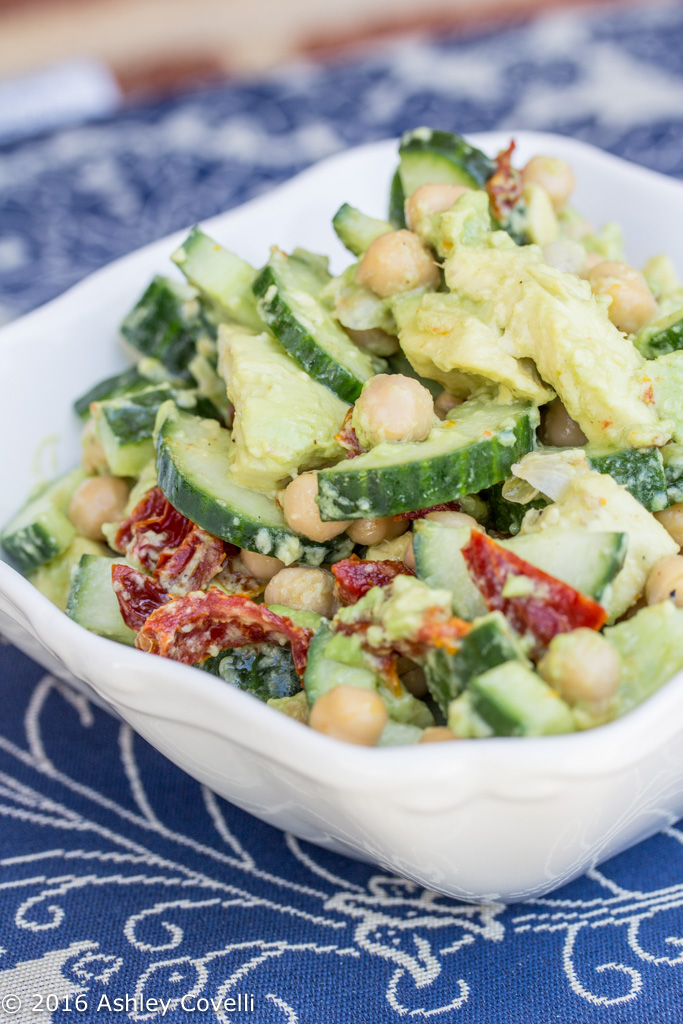 Speaking of quick and easy, this creamy cucumber salad is perfect for whipping up when you are short on time. All you have to do is chop the veggies and toss them with oil and vinegar. The avocados break down in the marinade, creating a creamy texture that just can't be matched.
3. Cucumber Sandwiches
Vegetarian | Total time: 15 minutes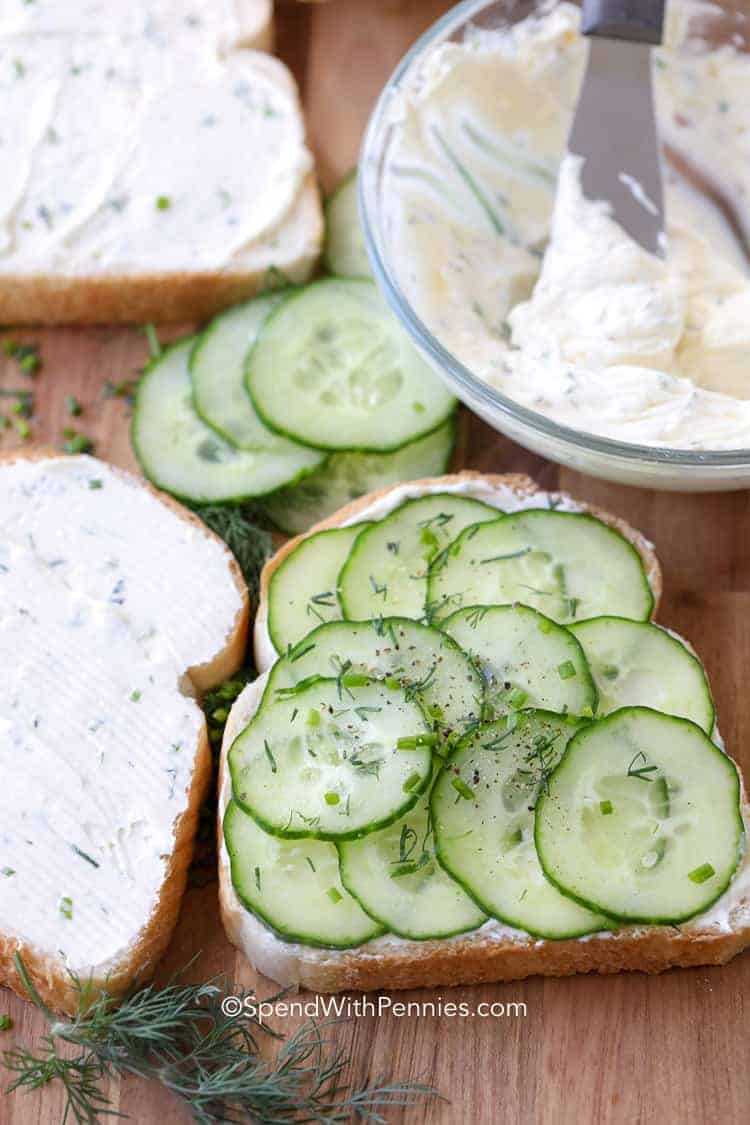 These tasty cucumber sandwiches aren't just for the Brits. A decadent cream cheese spread filled with fresh herbs and garlic powder means these bite-sized sammies can hold their own as a lunchtime centerpiece with or without a kettle of hot tea.
4. Quick Refrigerator Pickles
Vegan | Total time: 15 minutes plus 24 hours to cure
This super simple pickling recipe is my husband's go-to for dealing with our excess cucs. It doesn't require any sterilizing or canning experience and the pickles will stay good in the fridge for up to three months. The recipe warns against using non-pickling specific varieties, but we have had success with our spacemaster 80 cucs as long as we harvest them on the slightly immature side.
5. Lacto-Fermented Pickles
Vegan | Total time: 10 minutes plus 3 to 5 days to ferment
If you want to take your pickles to the next level, try these amazing fermented pickles. Instead of relying on vinegar to make the cucs tangy and crisp, this recipe uses brine to create just the right environment for healthy bacteria to thrive. These friendly microorganisms create the acidity needed to turn the cucumbers into tasty tart pickles. Plus, you get the added bonus of probiotics.
6. Tzatziki
Vegetarian | Total time: 15 minutes
While this tangy sauce is often associated with greek dishes, it actually pairs well with a variety of meals and snacks. I would eat tzatziki plain if it was socially acceptable, so my favorite way to enjoy it is simply with some fresh veggies or pita chips. But it also makes a great topper for roasted vegetables, salads, and for chickpea pancakes.
7. Cucumber Water
Vegan | Total time: 2 minutes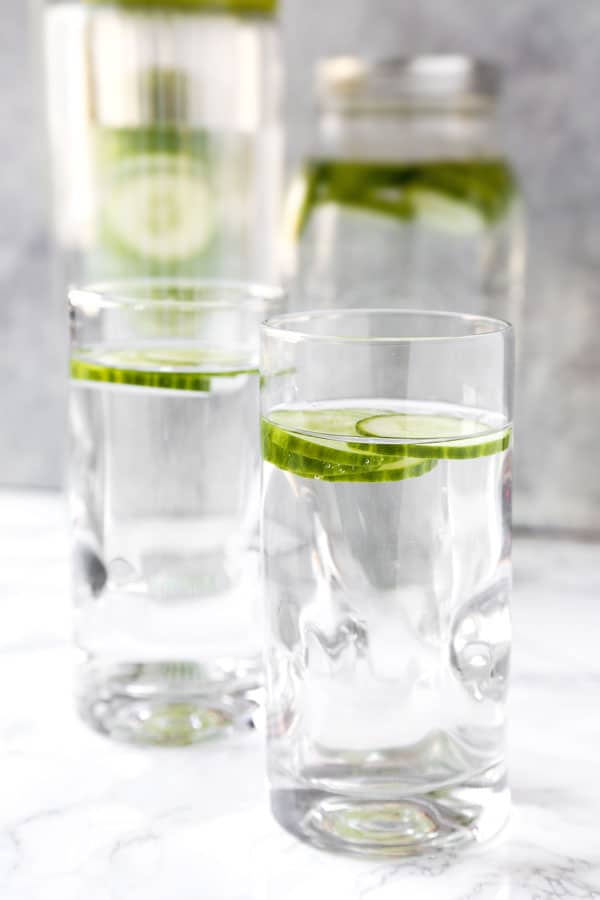 Cucumber water seems like the kind of thing reserved for fancy hotel lobbies and spa retreats. But, if you have an excess of cucumbers taking over your kitchen, why not treat yourself to this amazingly simple and refreshing beverage? Not only does it taste amazing, but it's full of extra electrolytes that make it even better for you than plain old water.
8. Cucumber Salsa
Vegan | Total time: 15 minutes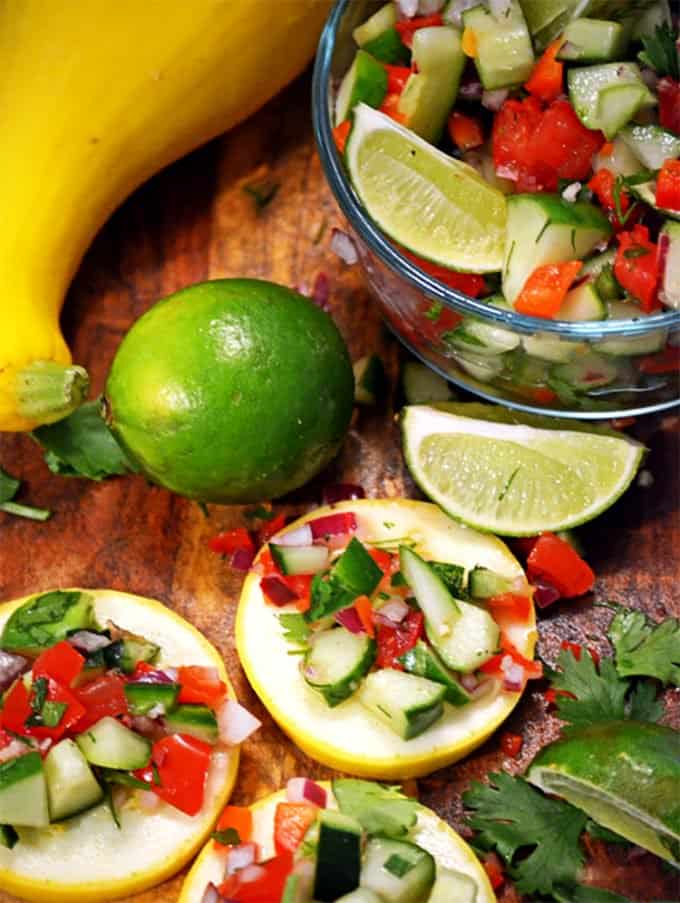 Cucumbers in salsa? It might sound a little strange, but really, the watery consistency and crunchy texture of cucumbers make them perfect for this Mexican staple. This cucumber salsa recipe utilizes bold flavors like lime, jalapeno, and garlic to give the dip a bit of a kick, but you can easily adjust the ingredients to make a dish that suits your individual tastes.
9. Cold Cucumber Soup
Vegetarian | Total time: 30 minutes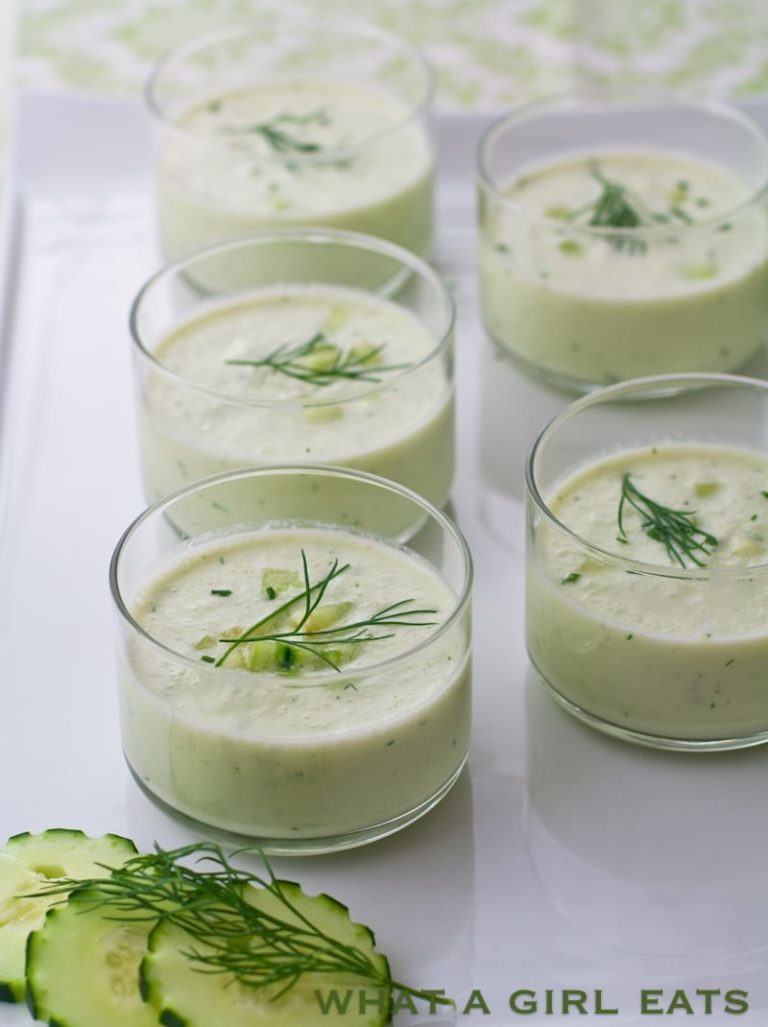 This no-cook cucumber soup is perfect for hot summer evenings when you are looking for something refreshing and not too filling, but also not too labor-intensive. Once the cucumbers have "sweated," all you have to do is toss the ingredients into a blender, and dinner is served.
10. Cucumber Martini
Vegan | Total time: 2 minutes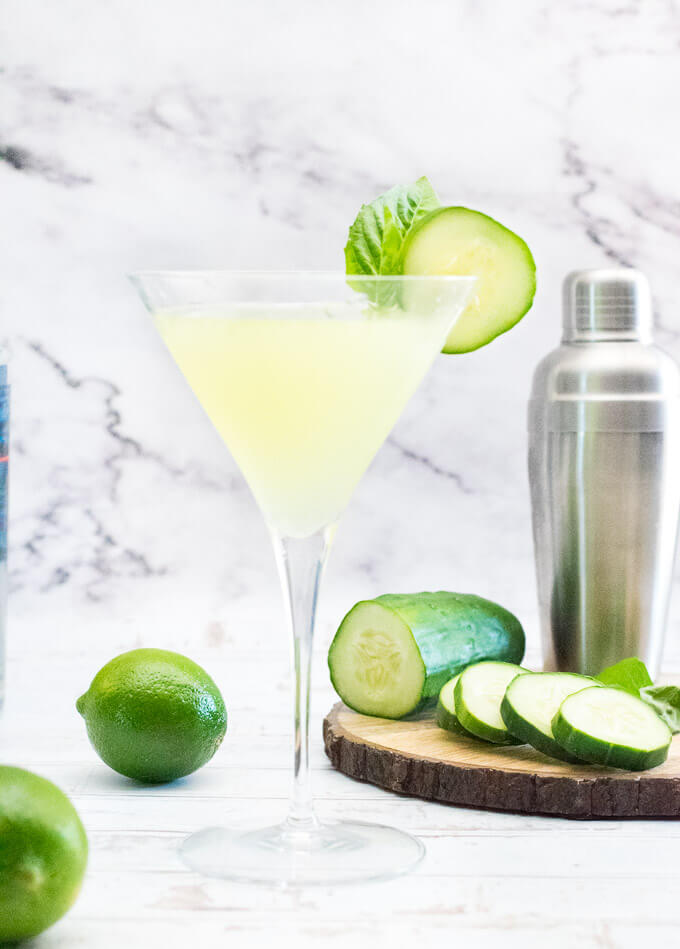 If you are looking for a decadent but fresh way to treat yourself after a long day, this cucumber martini is here to help. Not only is it a cinch to make, but it offers the perfect way to wind down and settle into the evening. The lime, basil, and cucumber flavors play exceptionally well together and help create a drink that is simultaneously relaxing and uplifting.
11. Cucumber Eye Treatments
Did you know that cucumbers are anti-inflammatory? The ascorbic and caffeic acid in this veggie helps reduce water retention, while the high water content of cucs themselves helps relieve puffiness in the soft tissues around the eyes. To get the most out of your in-home cucumber eye treatment, pop your cuc in the fridge for a while before slicing it, then relax for at least 25 minutes after placing a cucumber slice over each eye.
Of course, to get the full cucumber treatment you'll need to whip up some zesty cucumber sandwiches and a refreshing cucumber martini to keep you company while this super-simple eye treatment does its work.