Celery juice has gained a lot of popularity in recent years for its potential healing abilities. There are droves of people out there who claim drinking freshly juiced celery every day on an empty stomach has helped them overcome everything from brain fog to chronic disease.
While it's true that many of the claims are anecdotal and lack the backing of science, there's no doubt that celery juice has benefits. This low-calorie liquid is packed with vitamins and minerals and has a unique restorative effect on the digestive tract.
Whether you're diving all-in to the celery juice craze or approaching the subject with a little more skepticism, you're going to need a juicer capable of handling the stringy, fibrous makeup of this vegetable so you can unlock all the good inside.
Below, we've got 5 juicers that have what it takes to efficiently juice this notoriously difficult veggie. Each of these machines is powerful enough and patient enough to pull all the nutritious juices from celery stalks without overheating the juice and damaging the nutrients inside.
Any one of the products on our list of the best celery juicers has what it takes to join you on your juicing journey, whatever that may look like.
Our Picks At a Glance
What to Look for In a Celery Juicer
Because there aren't many juicers made specifically for juicing celery, finding a product that's optimized for this task means looking for a few key features.
Compared to most hard vegetables, celery packs an impressive amount of water. But extracting all that water along with the nutrients locked inside its cellulose walls is tricky. For this, you'll need a highly efficient juicing mechanism that can pulverize those stringy stalks and separate them from the liquid.
But, because the nutrients and enzymes inside celery juice are sensitive to heat, this mechanism has to work slowly and methodically to extract them.
All that liquid also means you'll need to find a juicer capable of working for long periods without overheating.
Finding a juicer that meets all these requirements can be difficult. That's why we've done the hard work for you.
Below, you'll find 5 of the best juicers for celery juicing on the market in 2022. Each of these checks off the boxes above while bringing a little extra to the table. We made sure to choose celery juicers from every price point and with various added features so you can be sure to find the right vegetable juicer for your budget and needs.
The Best Celery Juicers
Best Features:
Special celery end cap
Slow masticating mechanism
Double screen filter
Motor stays cool
The Omega Celery Juicer is one of the few products on the market that was made specifically with juicing celery stalks in mind. In fact, this product is endorsed by the man who started the celery juicing craze in the first place.
The Omega NC900HDC is very similar to the company's J8006 series, which we have always celebrated for its efficient juicing power.
Much of that efficiency is due to the slow-moving masticator. This auger pulverizes vegetables and forces the fibrous material against a double screen filter. The coarse filter strains out all liquidy material so no drop of juice is left behind. Then the fine screen removes smaller solid particles for a smooth, refreshing glass of juice.
What makes this slow juicer different from the original and better for celery juicing is the special celery end cap. This narrow end cap slows the mastication process even further without slowing the auger. That means every piece of stringing stalk is subjected to more pressure for more efficient juicing.
While this may seem like a bit of a gimmick, the results are easy to see. Compared to the standard end cap that also comes with this set, the celery end cap produces drier pulp every time.
If you're serious about your 16 ounces of celery juice per day, this juicer machine is the way to go. Not only is it surprisingly affordable, but it will save you money by cutting down on how much celery you need to buy. Plus, it comes with a 15-year warranty on parts and performance.
Pros:
Easy to take apart and clean
Two different end caps for juicing celery and other fruits and vegetables
Produces high-quality juice
Low noise level
Dishwasher safe
Cons:
Slower production than centrifuge models
Large vegetables have to be chopped into narrow pieces
Best Features:
Two masticating speeds
Reverse Speed
Single dial operation
One button disassembly
Multiple color choices
The Aeitto Slow Masticating Celery Juicer is another product that is marketed specifically for juicing celery.
This slow juicer comes in at a much lower price point than the Omega and performs impressively well considering that. It has a similar build and functionality minus the celery-specific end cap.
In addition to the standard slow masticating speed, this unit also has a slightly faster setting that makes quicker work of hard veggies. We tried doing celery on both the low and faster speeds and got a decent amount of juice each time. The slower speed was a little more efficient, but it was also nice to have the option to speed things up for those mornings when time was a factor.
In addition to two speed settings, the handy dial control also has a reverse function. This is great for backing out debris before the auger gets jammed.
Like most slow juicers in this price range, this one only features a single cup-screen filter. This is easier to clean than double screen models but does make for a cloudier product. But users are largely happy with the product and the dry pulp it produces.
Overall, the Aeitto performs to juice celery as well as a wide range of veggies and fruits, including greens. In addition, this company's customer service has proven easy to deal with and highly responsive. Considering all of this and the price point, we'd highly recommend this juicer.
Pros:
Multiple functions for better performance
Fairly quiet, especially on slow speed
Dishwasher safe
Well priced
Great customer service
Cons:
Juice is somewhat cloudy
Pulp isn't as dry as with premier masticators
Best Features:
Very well priced
Reverse function
Overheat protection
Slow masticating mechanism
As far as masticating juicers go, you won't find any that perform as well as the Aobosi Slow Masticating Juicer at a better price. This budget buy wasn't made specifically for juicing celery, but it can certainly get the job done.
Like our top choice, this masticating juicer uses a rolling auger to pulverize fruit and vegetable matter to release the juice. This slow, methodic action exposes the juice to minimal amounts of heat and oxygen to better preserve nutrients.
On the downside, this model only features a single filter screen which leads to both more solid debris in the juice and wetter pulp being pushed through. But even for celery, you can expect an 85% juice yield–not bad at all considering the price of this product.
This celery juicer is also easier to clean than many options. The entire masticating unit pops off with the press of a button. Pop it in the dishwasher or run it under the faucet to quickly remove debris.
The shoot is on the smaller side, which requires more prep work. And even thick veggies cut to size can cause the whole unit to vibrate and move around on the counter.
On the upside, this unit does feature a reverse function which makes it easy to remove clogs before they cause a failure. It also has an automatic overheat function that stops the motor every 20 minutes to allow it time to cool.
Overall, considering the price and how well this model juices celery, the Aobosi is the perfect buy if money is a factor.
Pros:
Affordable
Very quiet juicer
Easy to clean and take apart
Dishwasher safe
Turns off before motor gets too hot
Cons:
Shakes during operation
More solid debris in juice than other options
Pulp isn't as dry as higher-priced units
Best Features:
Centrifuge-style juicer
Quick operation
High capacity juice receptacle
Rolling speed dial
Large pulp receptacle
If speed is the biggest deciding factor in your search for a juicer for celery, the Breville BJE830BSS XL Centrifugal Juicer is worth considering.
This centrifugal model isn't as efficient at pulling moisture from celery or other produce as a masticating juicer, but it's certainly much quicker. And, as far as these types of juicers go, this one is more efficient than others.
In addition to quicker juicing action, this cold press juicer also has a large chute. This means less prep time upfront as well. You can easily push a handful of celery stalks in at once without compromising speed or juice yield.
The rolling speed dial makes it easy to find the optimal speed for every type of soft fruit or hard veggie you have. There is no reverse function, nor would you need one. The sharp teeth on the spinning screen basket make quick work of even the hardest veggies.
Compared to most centrifugal juicers, this one is surprisingly easy to clean. It also puts out less heat, which means better nutrient retention and longer runtime.
But our favorite part about it may be the space-saving design. The pulp collection bin is on the back instead of opposite the fresh juice receptacle, so you need less counter space.
If you're used to using a masticator, you'll likely be disappointed by the amount of moisture left in the pulp by the Breville. But if you prefer the speed and ease of use of a centrifuge model, you'll be impressed by the efficiency and power of this product compared to other centrifuge options.
Pros:
Stays cooler than most centrifuge types
Easier to clean than others
Multiple speed functions for all types of produce
Space-saving design
Most pieces are dishwasher safe
Cons:
Not as efficient as masticator types
Higher price
Best Features:
2-in-1 juicer and sorbet maker
Wide feed chute
Stay-cool technology
Upright design
Optimized for a variety of produce
The Kuvings Whole Slow Juicer is the perfect option for those looking to juice celery and a whole lot more. In fact, this intelligently designed machine doesn't just juice—it can also make healthy and delicious homemade sorbet.
The key to this machine's versatility is in the removable strainers, which allow you to make pulp-free juices or thick and creamy desserts, depending on your mood. Even within the juicing category, this premiere machine does more tricks than most. It can effectively juice anything from celery to root veggies to soft fruits.
But what really sets this machine apart is the wide, 3-inch chute. It was the first wide-mouthed masticating juicer on the market. And it continues to be the best.
The low-speed masticating components stay cool to effectively juice even the largest chunks of fruits and vegetables. This means less prep work for you without sacrificing nutritional value.
While the design of this juicer makes it more user-friendly than most, there are a few drawbacks when it comes to juicing celery. Most importantly, the long celery strings tend to get tangled in the masticating mechanisms. But this is easy to avoid simply by cutting the celery into 4-inch or smaller pieces.
It also takes a bit more time to clean and put back together than simpler models. But once you get the hang of using this Kuvings juicer, you'll find it offers more benefits than drawbacks. It's quiet, effective, and can be used to make a variety of juices and desserts, including banana ice cream!
Pros:
Wide chute for less prep work
Makes a variety of drinks and desserts
Effective for a range of produce
Quiet
Cons:
Pricey
Takes time to put together
Need to cut up celery
How to Choose a Celery Juicer
With so many great options to choose from, it can be hard to pick a new juicer for celery. Which one will best meet your needs depends largely on what qualities you find the most important. Here are some considerations to help you narrow your choices.
Juicing Efficiency
Without question, the most efficient juicers for celery and other difficult-to-juice vegetables are twin gear juicers and masticating juicers. These products rely on the slow, steady spin of a pulverizing auger to tear apart the produce and force it against a fine mesh screen to extract the moisture.
Not only does this extract more juice, but it does so without exposing it to heat or oxygen, which can quickly degrade nutrients.
If squeezing every last bit of goodness out of your celery is important to you, then a masticator is the only option for you.
Speed
While masticators are efficient, neither vertical juicers nor horizontal juicers in this category are known to be quick. But the former does tend to be a little faster than the latter.
Some models of masticators, like the Aeitto Slow Masticating Celery Juicer, have multiple speeds that can help hasten the process. But, if speed is a big factor for you, you may want to try a centrifugal juicer.
These juicers work by forcing produce against a wheel of teeth that shreds the flesh. Centrifugal force then presses the pulverized pieces against a mesh screen to extract the moisture.
This process is very quick but not nearly as efficient as masticating types, especially for celery. The extracted juice is also exposed to more heat and oxygen using this method, which can reduce its nutrient content. A cold press juicer is less likely to produce heat, but will still introduce plenty of oxygen into the liquid.
For those short on time, a quality cold press centrifugal juicer, like the Breville, is worth the tradeoff.
Size
The size of your juicer is important to consider for three reasons.
First, larger juicers tend to have a more powerful motor. This often means they can work longer without overheating and are better able to tackle difficult vegetables like celery. But a large machine also means you'll need more space both on the counter and in the cupboard.
Masticating types, especially vertical juicers, tend to be smaller than centrifuge juicers but work slowly, so they can still run for a relatively long time without overheating. They also have smaller catch cups for juice and pulp. This means you'll have to dump these throughout a long juicing session in order to avoid messes, but they will take up less space in the cupboard.
Within each category of juicer, you'll find some models are more compact than others. Look for one that will fit your space requirements, but, for the sake of power and functionality, don't go much smaller than you have to.
Ease of Cleaning
The hardest thing about making your own fresh cup of juice is, without a doubt, the clean-up process. Even the easiest to clean models, like the Aobosi Slow Masticating Juicer, which features a one-push components release, will still take some time to clean.
To lessen your labor input, look for a juicer that is dishwasher safe. But keep in mind you will still need to scrub the mesh screen filter. How this piece is designed will play a big part in how easy–or not–the unit is to clean.
Which Juicer Is Best?
When it comes to juicing celery, your absolute best bet is the Omega MM900HDS Celery Juicer. This powerful masticating juicer uses a double-screen filter to extract every last drop of moisture from your produce. And the celery-specific end cap assures that this extra tricky fibrous veggie gets processed multiple times for efficient celery juice extraction and dry pulp every time.
For a similarly efficient juicing experience that won't cost you as much as the premiere Omega Juicer, the Aeitto Slow Masticating Celery Juicer is a great second choice. This affordable and functional juicer features two speed modes, a reverse function, and high yield even with tricky vegetables like celery.
Either one of these, or any of the juicer models featured above, is a great choice for making your own nutritious cup of celery juice.
Keep the Juicers Coming
Looking for a juicer that can handle hard vegetables as well as celery? Check out our list of the best carrot juicers. Or, if you're after some fresh-squeezed citrus fruit goodness, check out our picks for the best manual juicers.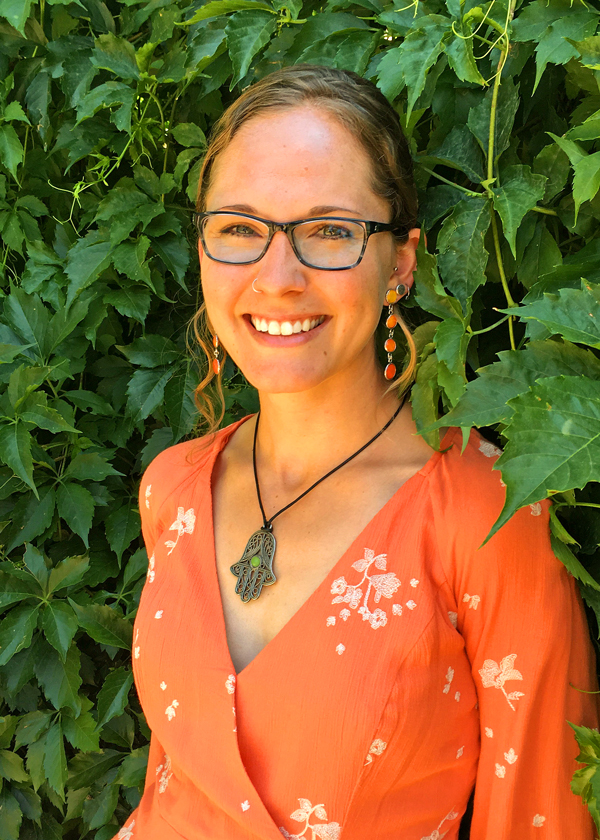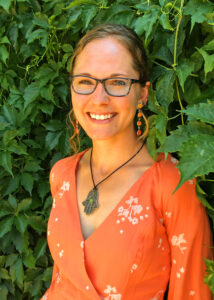 About the Author
Sara Seitz is a freelance writer and a busy mother of a rambunctious toddler. She is always looking for gadgets that make plant-based cooking easier and more enjoyable. She loves sharing what she finds with other busy families and individuals who could use a little more "simple" in their lives. More articles by Sara.