There are few foods out there as polarizing as tofu. Some people consider this strange gelatinous soy product a powerful superfood while others claim it comes with health risks.
So, is tofu healthy?
In general, the answer is yes, tofu is a healthy food with many well-studied health benefits. It has been shown to fight certain kinds of cancer, reduce the risk of stroke and heart attack, and help women lose weight. But for certain sensitive and at-risk individuals, these health benefits may be overshadowed.
To better understand how tofu can be both a superfood and one you may want to avoid, we need to take a closer look at this popular vegan protein.
What Is Tofu?
Tofu is coagulated soy milk that has been pressed into a block. Depending on the pressure used during the press, tofu can be soft to extra firm. It has a very mild flavor which makes it an easy addition to a variety of meals from sweet to savory.
Tofu has been consumed for at least 2,000 years in China. Because of its high protein content, it has become a popular food in the West, especially for vegans and vegetarians, over the past few decades.
In addition to being a good source of protein, tofu is low in saturated fat and carbohydrates, and high in several vitamins and minerals. Considering the high micronutrient and protein content and the fact that a serving of tofu is only 70 calories, this food is incredibly nutrient-dense.
Tofu Health Benefits
Because of tofu's high nutrient content and the unique phytochemicals it contains, it has been studied in depth for its potential health effects. From these studies, we know that tofu has a huge number of health benefits.
Isoflavones
Tofu might be most famous for containing isoflavones, a type of phytochemical that mimics estrogen in the body. Phytoestrogens, including isoflavones, are present in a variety of plant foods, but are found in higher amounts in soy.
While there is some concern that eating too much soy might have harmful effects on the human hormone system, especially in males, the vast majority of studies have found the opposite to be true. Even in males, isoflavones appear to have no effect on fertility and have shown many positive health benefits in areas outside the reproductive system(1).
Fights Cancer
Isoflavones and other phytochemicals in soy have been shown to reduce the risk of breast cancer in women, especially when consumed in adolescents(2)(3). Soy has also shown the potential to lower prostate cancer risk in men(4).
In both men and women, diets high in soy have been found to reduce stomach cancer rates by up to 61%(5)(6).
Supports Heart Health
Multiple studies have shown that diets high in legumes can lower the risk of cardiovascular disease. Being part of this family, it is no surprise that tofu has also been shown to have heart and blood pressure benefits. Some of these benefits are due to saponin, an organic chemical in soy known to have heart-protective qualities, but isoflavones also play a role.
Soy consumption has been shown to reduce stroke risk, improve blood vessel inflammation, and reduce heart disease risk by up to 10%(7)(8)(9).
Helps with Weight Loss and Blood Sugar Control
Eating tofu can also help you lose weight. It is especially good for helping older women lose belly fat and improve body mass index(10). One study showed that supplementing with isoflavones from soy can help increase weight loss by up to 10 pounds and reduce blood sugar levels(11).
Additional studies have shown that intact soy proteins like those found in tofu have an even greater effect on blood sugar levels and can help reduce prediabetes and improve type 2 diabetes outcomes(12)(13).
Headlines Can Be Misleading
Tofu contains compounds called isoflavones (genistein and daidzein) which are structurally similar to estrogen and can bind to certain estrogen receptors in the body. This has triggered headlines about soy causing cancer, especially breast cancer.
However, isoflavones have been shown to selectively bind to what's called estrogen receptor beta, which has anti-growth properties when it comes to cancer. Oppositely, estrogen receptor alpha is growth-promoting in terms of cancer… and soy isoflavones don't bind here.
Overwhelming research supports the inclusion of whole soy foods, like tofu, generally finding that it reduces cancer risk (and recurrence) or has no significant impact either way. Plus, the American Institute for Cancer Research and the Susan G. Komen Breast Cancer Foundation both encourage soy consumption.
There are also other compounds in soy that offer antioxidant activity and can even inhibit tumor growth and cancer spread. The real concern around potential unhealthy effects of soy has to do with isolated soy protein and concentrates, like isoflavone supplementation, not whole soy foods like tofu.
Bottom line? Tofu and other minimally-processed soy foods have plenty of benefits to offer to both cancer risk and overall health, especially when you can choose organic. If you like tofu, eat up!
Is Tofu Bad for You?
Despite the many health benefits of tofu, some people are still hesitant to add this food to their diet, especially in high amounts.
While the evidence overwhelmingly supports the idea that tofu is a healthy alternative to meat, there are some situations in which eating a lot of tofu and soy may not be a good idea.
Antinutrients
All plant products contain some amount of antinutrients. These chemicals are so named because they have the potential to block the absorption of certain types of nutrients.
Tofu contains two notable antinutrients, phytates and trypsin inhibitors.
Phytates have a strong affinity for minerals, especially iron, zinc, and calcium. When it comes into contact with these minerals in the stomach, it binds with them to create insoluble precipitates that the body cannot absorb.
Soaking, sprouting, fermenting, and cooking soy all reduce the number of phytates present. Eating your tofu with vegetables that naturally enhance mineral absorption, like garlic and onion, can also help negate this effect.
Trypsin inhibitors block trypsin, an enzyme produced by the body to break down proteins. Luckily, this chemical is quickly neutralized by heat, which means cooked tofu has very little effect on protein absorption.
Overall, the antinutrient effects of tofu are minimal and easily reduced by normal tofu preparation. Unless you suffer from known mineral deficiencies or other absorption issues, the antinutrient effects of tofu should not cause any problems.
Isoflavones and Sensitive Individuals
Studies into the effects of phytoestrogens on the human hormone system overwhelmingly show that this chemical has only positive or neutral effects. It has also been shown to reduce bleeding during menses and lengthen womens' cycles, two things known to reduce ovarian and breast cancer risk(14).
But there is plenty of anecdotal evidence that the opposite may be true in some highly sensitive individuals. For some women, possibly those with naturally low estrogen levels, consuming a lot of soy and tofu can cause early menstruation and breakthrough bleeding.
Women with estrogen-sensitive breast tumors and individuals with certain thyroid conditions are often told to avoid soy products. However, there have been few studies to prove that this precaution is warranted.
GMO Soy
One big reason many people avoid soy is because it is one of the most common GMO foods available at the grocery store. About 94% of all soy planted is GMO soy(15). The vast majority of this goes to feeding cattle and other livestock, but plenty still ends up on the shelves for human consumption.
To date, there are no studies proving that the consumption of GMO foods has negative health effects. But there are plenty of non-health-related reasons to avoid supporting GMO foods.
For one, GMOs pose serious risks to traditional crops due to cross-pollination. The use of GMOs can also lead to the propagation of superweeds through cross-pollination and increased herbicide use. Lastly, GMO agriculture takes a huge toll on farmers who are restricted from collecting the seed they grow due to patent rights, which means they must pay huge corporations to get new seeds each year.
Additionally, GMO plants are bred to withstand higher doses of chemical herbicides and pesticides. This means that any non-organic tofu you buy is likely to be heavily doused in chemicals that have been shown to have negative effects on human health and the environment.
Luckily, there are some brands of tofu that are made from only non-GMO soy, including Nasoya, House Foods Tofu, and WildWood.
Tofu FAQ
How Much Tofu a Day Is Safe?
Unless you are highly sensitive to isoflavones, there isn't any risk in eating tofu every day. However, eating huge quantities of it every day may not be the best idea. Tofu contains some antinutrients, so there is a risk of malnutrition if tofu is your main source of certain minerals and protein.
Is Tofu Healthier Than Meat?
Because tofu is a complete protein (contains all essential amino acids), is low in saturated fat, and high in vitamins, minerals, and antioxidants, it is a healthier alternative to meat. Unlike meat, it has also been shown to reduce the risk of heart disease, diabetes, and many cancers.
Is Tofu Better for the Planet than Meat?
A recent study (that has yet to be peer-reviewed) claims that tofu is worse for the environment than eating chicken, pork, or lamb. Tofu is indeed a processed soy product that requires extra energy to produce and requires a lot of land, water, and nutrients to grow.
However, it is worth pointing out that most soy is produced to be fed to livestock, not humans. And that feed soy is also processed, which requires extra energy. This means that eating beef and other meat has a much higher environmental impact than eating soy alone.
Overall, tofu does have a higher environmental impact than many other vegan protein alternatives, but it is still better for the planet than eating meat.
Is Tofu a Processed Food?
Technically, processed food is anything that has been changed from its natural state. These foods often also have additional ingredients added such as oil or salt. In this respect, tofu is a processed food.
But, unlike true processed foods, the changes made to tofu during processing are not detrimental to your health. Much like soaking, cooking, and canning beans does not make them bad for you, turning soybeans into tofu does not make this food unhealthy.
How to Prepare Tofu
How to prepare tofu and cook it very much depends on the recipe you are making. Here are some of our favorite ways to prepare tofu:
Or if you're ready to jump right into a classic healthy tofu recipe, try this Healthy Tofu Stir Fry recipe.
Healthy Tofu Stir Fry
Rich in protein and healthy carbohydrates, tofu has been an essential part of Asian diets for centuries. This tofu stir fry recipe features crispy rice noodles, snow peas, straw mushrooms, and, of course, perfectly stir fried tofu for a healthy and satisfying Asian-inspired main course.
Click stars below to rate, or leave a full review in the comments
Print
Pin Recipe
Ingredients
4

ounce

rice noodles

¾

cup

sesame oil

1

tbsp

soy sauce

1

tbsp

sherry

1

tbsp

vegan fish sauce

optional

½

cup

vegetable broth

2

tsp

cornstarch

2

tsp

water

1

tsp

sesame oil

extra

1

clove

garlic

crushed

1

tsp

ginger

fresh, grated

14

ounce

tofu

extra firm, cut into cubes

2

carrots

medium, cut lengthwise

8

ounces

snow peas

4

spring onions

sliced

15

ounce

straw mushrooms

canned

fresh cilantro

optional
Instructions
Heat half of the oil in a wok or large skillet. Break the rice noodles into short lengths and fry them in the hot oil over medium heat. Fry in 2-3 batches, adding more oil as needed. Drain cooked noodles on paper towels.

Combine soy sauce, sherry, fish sauce, and vegetable broth in a small bowl.

Mix the cornstarch and water in a small bowl until smooth.

Add remaining oil to the wok, along with garlic and ginger. Cook over high heat for 1 minute. Add tofu and stir fry for 4 minutes. Remove the tofu and place on paper towels to absorb some of the oil.

Add carrots and snow peas to the wok and stir fry for 1 minute. Add the sauces and vegetable broth, cover and cook for another 2-3 minutes.

Return the tofu to the wok. Add the spring onions, mushrooms, and cornstarch mixture. Stir until thickened and then remove from heat. Serve over crispy rice noodles.
Recommended Tools & Products
Nutrition
Calories:
642
kcal
|
Carbohydrates:
41
g
|
Protein:
17
g
|
Fat:
49
g
|
Saturated Fat:
7
g
|
Polyunsaturated Fat:
22
g
|
Monounsaturated Fat:
17
g
|
Sodium:
858
mg
|
Potassium:
353
mg
|
Fiber:
7
g
|
Sugar:
5
g
|
Vitamin A:
5894
IU
|
Vitamin C:
38
mg
|
Calcium:
186
mg
|
Iron:
4
mg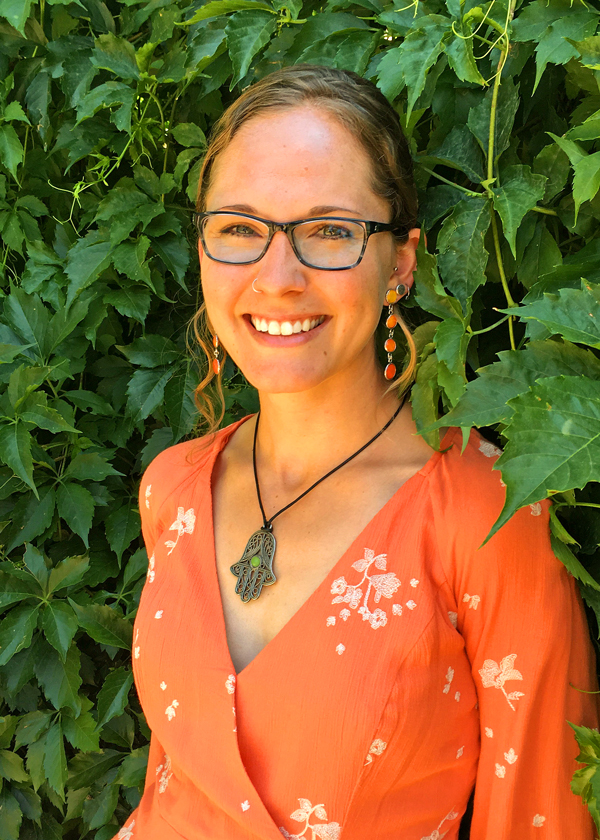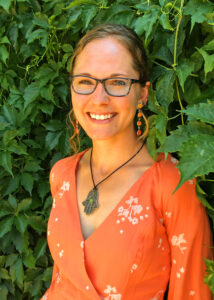 About the Author
Sara Seitz is a freelance writer living with type 1 diabetes. Her search for better health and better control of her blood sugars led her to a plant-based diet. When she isn't experimenting with new vegan recipes, she's helping spread the word about how plant-based is better for people and the planet. More articles by Sara.