Changing leaves and crisp evenings are here to mark the beginning of autumn. Even if you aren't excited about the prospect of snow and colder weather, if you're like most people, you're still eager to dig into some cool weather comfort food.
To help you celebrate the beginning of the end of the year the right way—with food!—we've got 12 classic vegan fall dinner recipes. These delicious dishes include everything from vegan meatloaf to some classic fall soups. Any one of these dishes is the perfect way to welcome the changing season and embrace the fleeting beauty of autumn.
1. Vegan Pot Pie
Vegan, Vegetarian, Nut-free | Total time: 1 hour 22 minutes
Don't let that longer prep time fool you, this vegan pot pie is surprisingly simple to make and is a great option for a weeknight comfort meal. The delicious filling of frozen veggies and vegan gravy takes only about 15 minutes to prepare. And the puff pastry topping makes this dish easy to nail even for those without pie-making experience.
2. Vegan Pumpkin Chili
Vegan, Vegetarian, Oil-free, Gluten-free, Nut-free | Total time: 50 minutes
How do you make chili more fall-tastic? You add pumpkin! For a truly decadent meal, use baked pumpkin from the garden, or, for something a little easier, opt for canned pumpkin puree. Either way, this filling, protein-packed vegan pumpkin chili is sure to leave you satisfied.
3. Fall Harvest Salad with Maple Vinaigrette
Vegan, Vegetarian, Gluten-free | Total time: 4 hours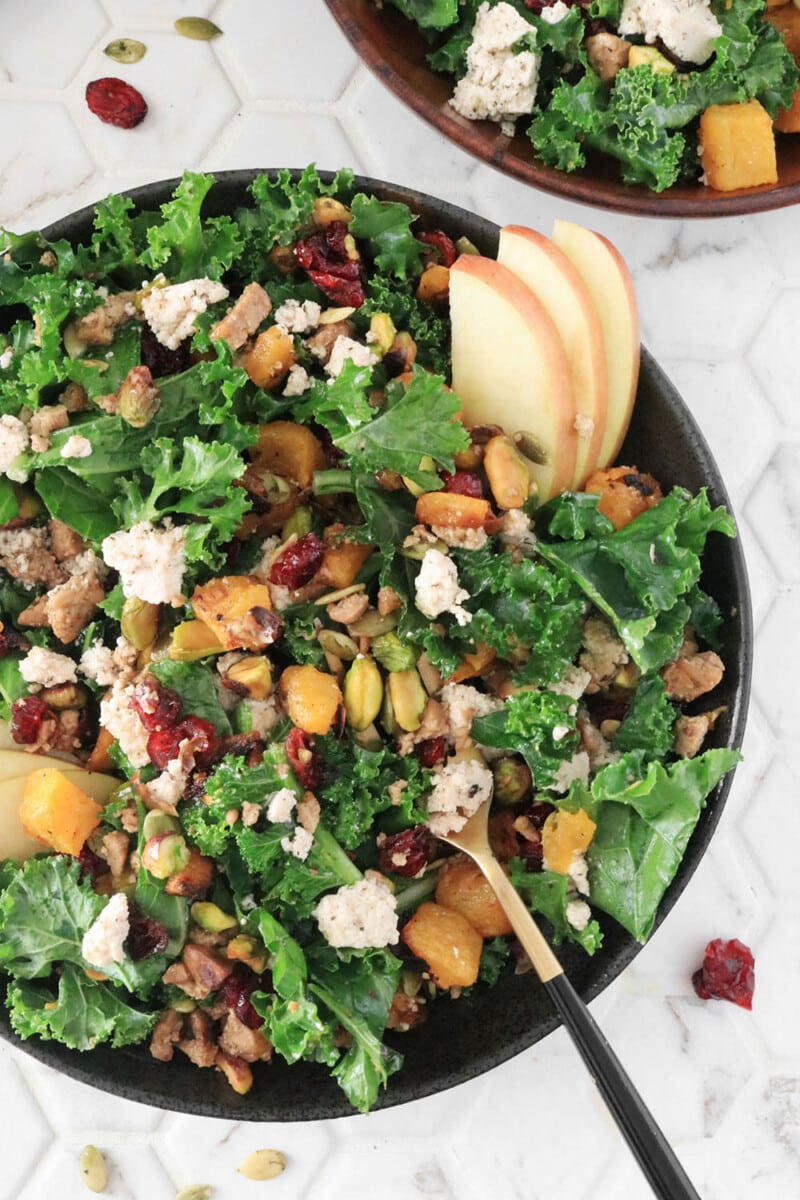 Looking for a way to enjoy all the delicious flavors of the season in one meal? This fall harvest salad has you covered. Baked squash, apples, cranberries, and maple vinaigrette bring savory, sweet, and sour into every delicious bite. Top it off with a homemade marinated vegan tofu feta, and you've got a salad that works as a filling main or a perfect side.
4. Easy Vegan Meatloaf
Vegan, Vegetarian, Nut-free, Gluten-free (option) | Total time: 1 hour 15 minutes
Looking for a way to use up your fresh garden herbs before the frost kills them off for the year? This delicious vegan meatloaf calls for fresh sage, parsley, and oregano. These herbs flavor a hearty base of chickpeas, veggies, and breadcrumbs for meatloaf that tastes as good as the real thing while being better for you and easier to make.
5. Roasted Butternut Squash Soup
Vegan, Vegetarian, Nut-free, Gluten-free | Total time: 1 hour 20 minutes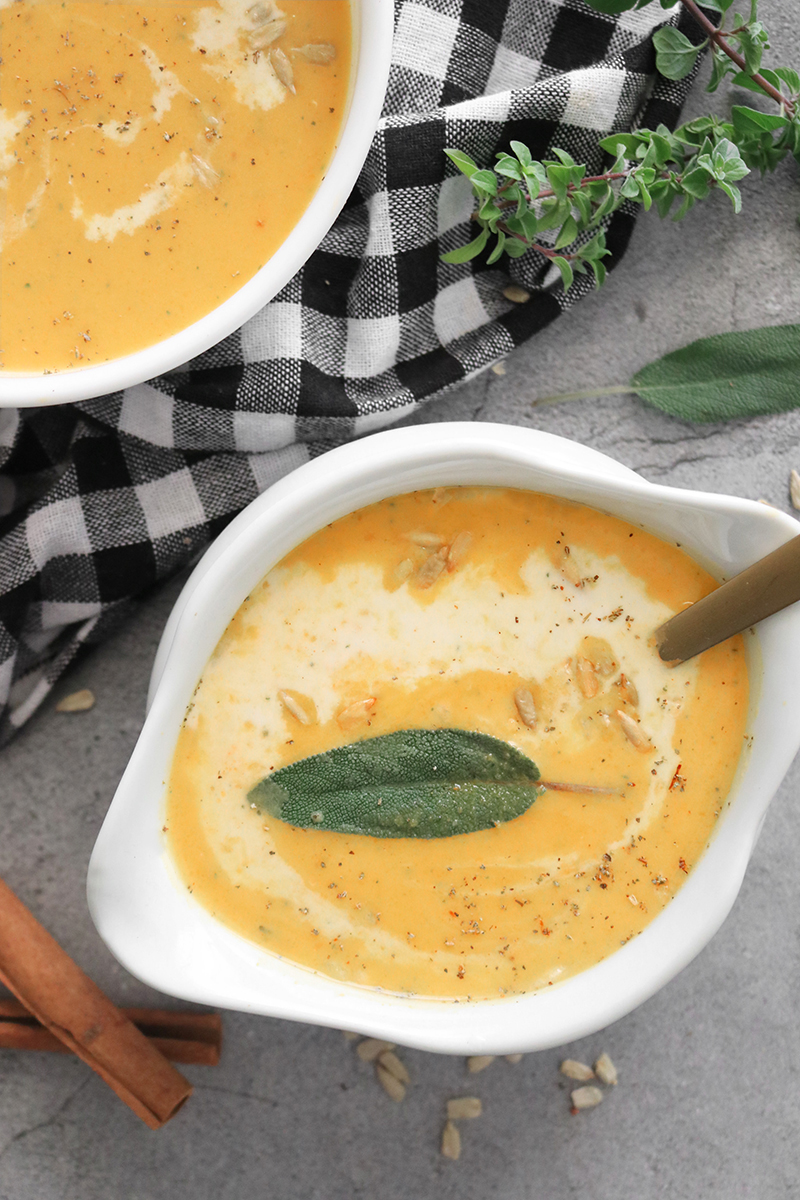 Sitting beautifully in the realm between sweet and savory is this amazingly creamy butternut squash soup. Full-flavored ingredients like garlic, cinnamon, and sage come together with sweet and filling coconut milk to create a fall fling like no other. It'll take some time to roast the squash and prep this tasty soup, but it is well worth the time and effort.
6. Maple Glazed Carrots
Vegan, Vegetarian, Nut-free, Gluten-free | Total time: 45 minutes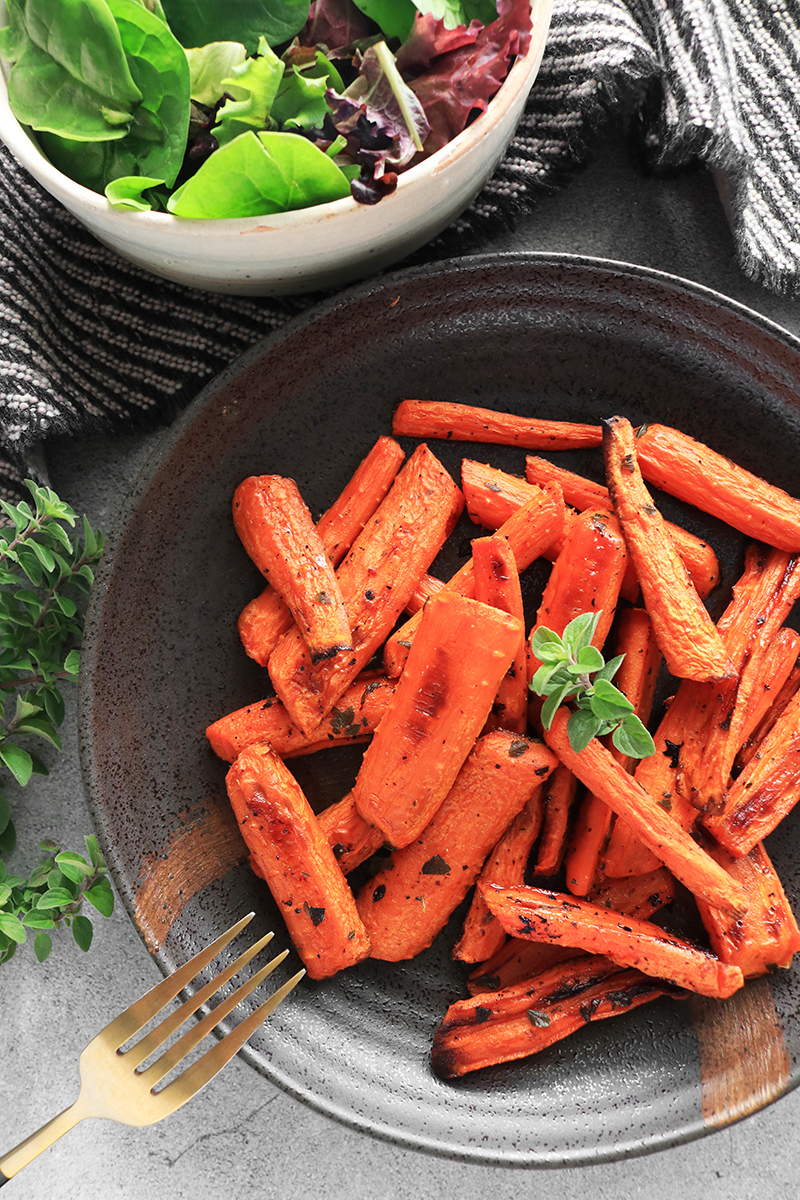 Looking for the perfect side dish to round out your harvest feast? This glazed carrots dish combines savory herbs and sweet maple syrup to bring out the complex flavor of the carrots. They take only a few minutes to prep and come out of the oven looking beautiful and tasting amazing.
7. Vegan Green Bean Casserole
Vegan, Vegetarian, Nut-free | Total time: 1 hour 20 minutes
This vegan green bean casserole puts a healthy twist on this classic Thanksgiving dish. Non-dairy milk, vegan butter, and mushrooms coat fresh green beans for a flavorful filling. But it's the baked "fried" onions that truly put this dish over the top without piling on the fat.
8. Cheesy Vegan Roasted Cauliflower
Vegan, Vegetarian, Gluten-free, Nut-free | Total time: 30 minutes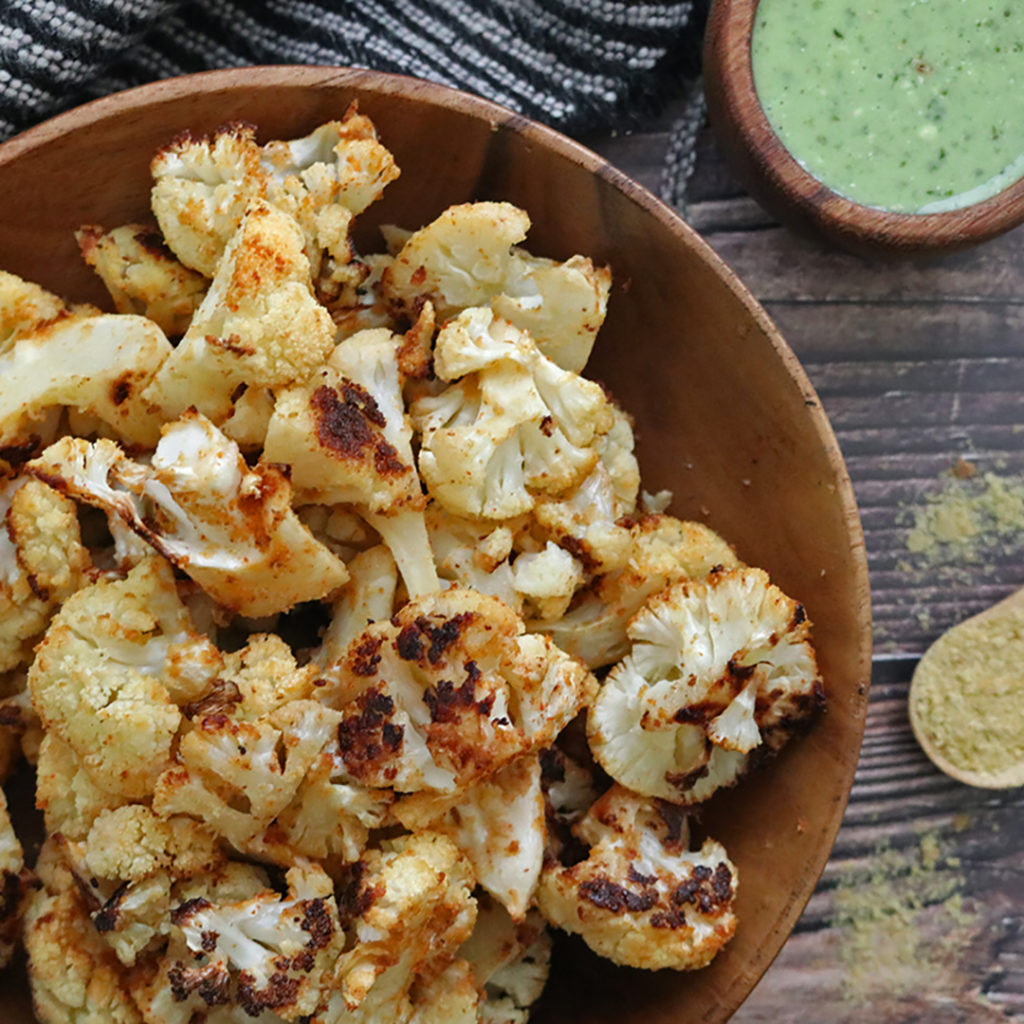 Looking for a vegan side that even your non-vegan family will love? This oven roasted cauliflower dish includes a healthy heaping of nutritional yeast and garlic powder to give it that savory umami taste that most people can't get enough of. Plus, this simple side only takes about a half-hour to put together and bake.
9. Vegan Potato Leek Soup
Vegan, Vegetarian, Gluten-free, Nut-free | Total time: 40 minutes
This hearty potato leek soup puts a chunky twist on an old classic. A bucket full of healthy veggies, including onions, carrots, and diced potatoes, come together with herbs and spices to bring the taste of autumn straight to your bowl. Perfect for busy weeknights, this healthy and filling meal is ready in just under 40 minutes.
10. Easy Vegan Stuffing
Vegan, Vegetarian, Nut-free | Total time: 45 minutes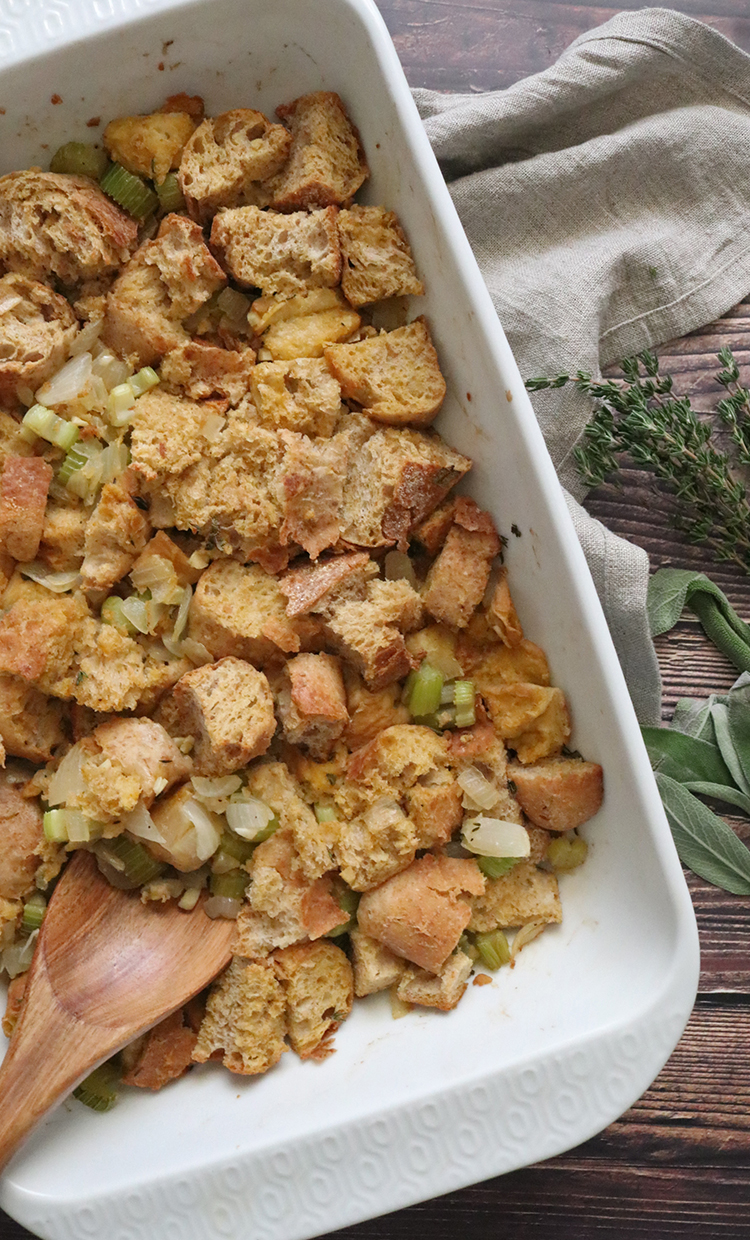 Whether you're prepping for Thanksgiving or just have a hankering for some true comfort food, this vegan stuffing recipe has you covered. Fresh thyme and sage come together with all your favorite stuffing veggies and hearty chunks of bread to create the perfect side dish or tofurky filling. This dish is so full of flavor, you'll never want traditional stuffing again.
11. Vegan Mashed Potatoes & Gravy
Vegan, Vegetarian, Nut-free | Total time: 1 hour 10 minutes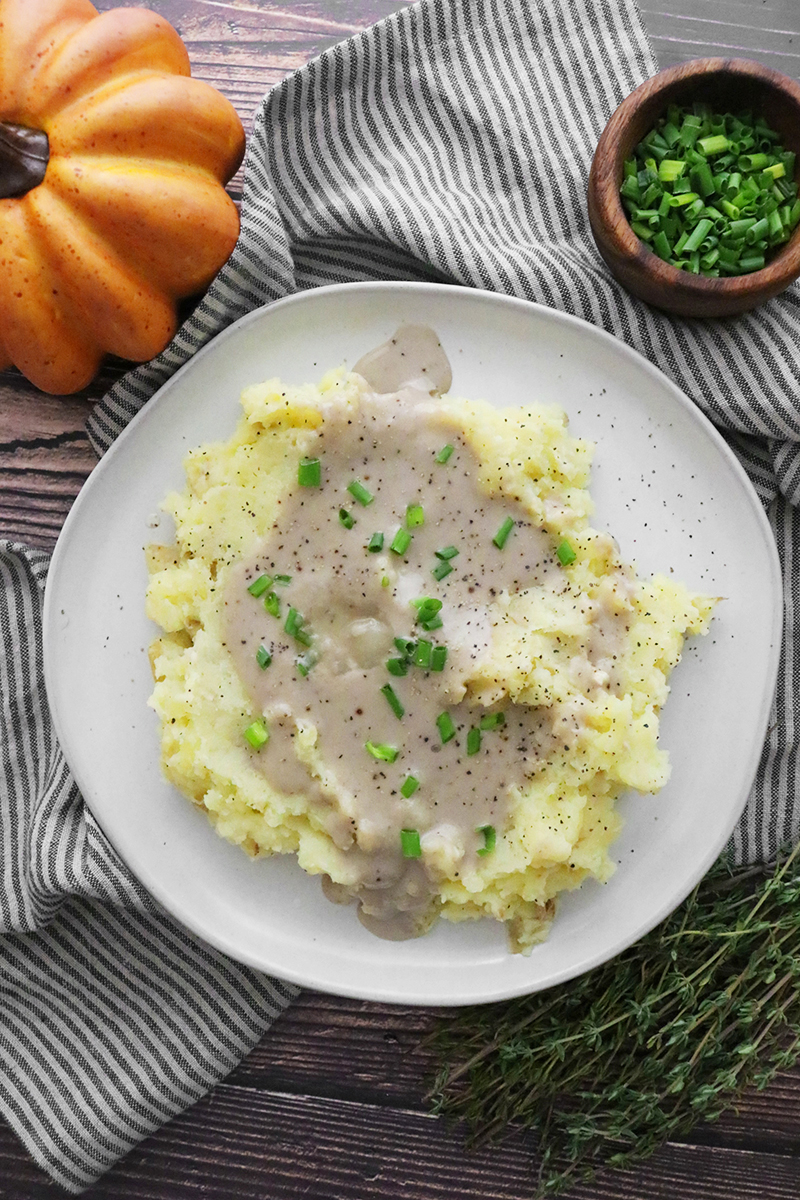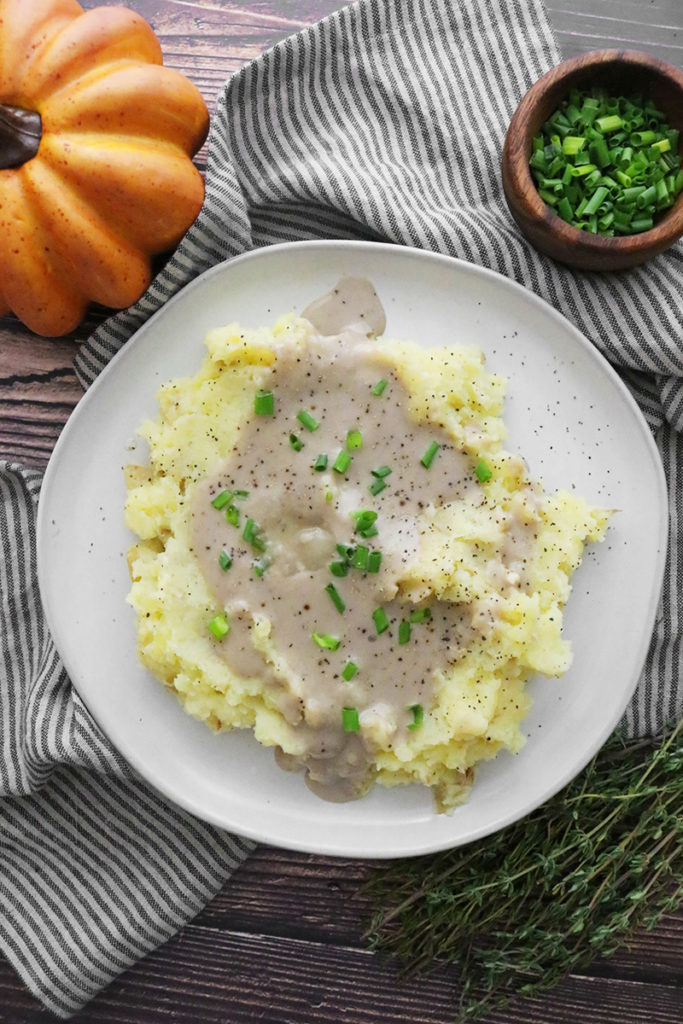 Being vegan doesn't mean you can't indulge in this fall favorite. These dairy-free mashed potatoes are topped with a delicious, hearty mushroom gravy that packs all the flavor of traditional gravy without the unhealthy fats. Enjoy this dish as a Thanksgiving side or any time those cooler temperatures have you longing for something warm and filling.
12. Vegan Sweet Potato Casserole
Vegan, Vegetarian | Total time: 1 hour 15 minutes
Who says you have to wait until after dinner to have dessert? This decadently sweet vegan sweet potato casserole makes the perfect side dish (and the best leftovers for your morning coffee). Healthy sweet potatoes combine with crunchy sweet-salty nut crumble for the perfect fall pick-me-up or Thanksgiving side. Best of all, this dish can be made well in advance if needed.
Our Best Recipe
If you're ready to jump right into making one of the best vegan fall dinner recipes (okay, we might be biased), try this hearty vegan pot pie recipe today!
Vegan Fall Pot Pie Dinner Recipe
This vegan pot pie makes the perfect fall dinner recipe. A flaky puff pastry crust covers the delicious veggies and non-dairy gravy, resulting in a wonderfully hearty meal that's perfect for fall and winter holiday gatherings.
Click stars below to rate, or leave a full review in the comments
Print
Pin Recipe
Ingredients
1

frozen puff pastry

thawed

¼

cup

vegan butter

¼

cup

all-purpose flour

4

garlic cloves

1

yellow or white onion

diced

½

cup

baby bella mushrooms

sliced

3

cups

frozen mixed vegetables

1 ½

cups

vegetable broth

1 ½

cups

plain non-dairy milk

unsweetened

1

tablespoon

fresh thyme

chopped

1

tablespoon

fresh sage

chopped

1

teaspoon

salt

½

teaspoon

ground black pepper

Fresh herbs

for garnish
Instructions
Preheat the oven to 400°F. In a large skillet, melt the butter. Cook the onions and mushrooms until tender, about 5 to 7 minutes. Add the garlic, herbs, salt, and pepper, then cook for another 30 seconds.

Add the flour and mix until fully dissolved. The onions and mushrooms should be coated and creamy.

Add the broth, non-dairy milk, and frozen vegetables.

Simmer until thick, about 12 to 15 minutes, stirring constantly. If the mixture seems too thin, simmer for a few more minutes. If the mixture seems too thick, add a bit of broth or non-dairy milk. Keep in mind that the gravy will thicken as it cools.

Transfer the vegetable-gravy mixture into a greased deep pie dish.

Add the puff pastry dough on top of the vegetable filling. You can trim the dough (which is square) to fit the circle pie dish, if you'd like. Press the edges of the dough with a fork and cut at least two slits into the top.

Bake for 40 to 45 minutes, or until the puff pastry is golden brown and the filling is bubbling. Garnish with fresh herbs, if you'd like. Let cool slightly, then serve warm.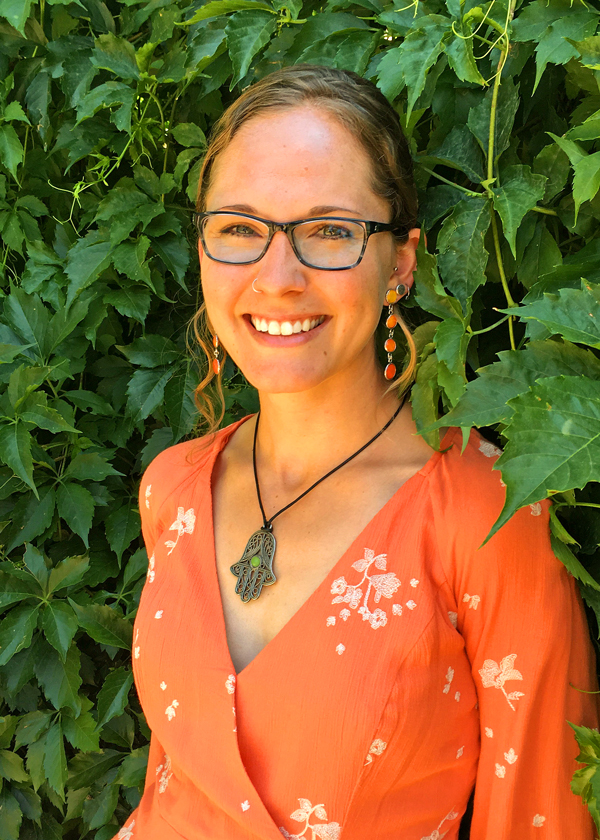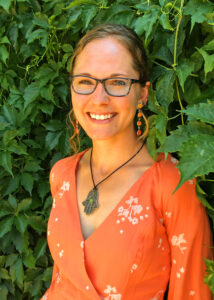 About the Author
Sara Seitz is a freelance writer living with type 1 diabetes. Her search for better health and better control of her blood sugars led her to a plant-based diet. When she isn't experimenting with new vegan recipes, she's helping spread the word about how plant-based is better for people and the planet. More articles by Sara.