It used to be that if you were looking for non-dairy milk, the only thing you could find was soy milk. And that option was only available through one or two nationwide brands.
Today, you have a lot more choices in the realm of plant-based milk. Not only are there a dozen different types of milk, from oat to coconut, but now there are tons of different brands putting out multiple products.
All this variety is a good thing, but it can make it hard to find the best plant-based milk brand for your tastes and preferences. That's why we created this list. Below, you'll find 5 of the healthiest, purest, and most Earth-friendly non-dairy milk products available.
These are our favorites, and we bet you're going to love them, too! We'll also tell you how to make your own plant-based milk at home so you can skip the trip to the store altogether.
The Best Plant-Based Milks
1. Elmhurst Nut Milk
Easily one of the best nut milk brands on the market, and the absolute winner in the category of backstory, is Elmhurst. This plant-based milk company was started by a very unlikely candidate: Henry Schwartz, a man whose family had been in the dairy business for generations and running Elmhurst Dairy since 1925.
In 2016, Schwartz closed his last Dairy in New York State. He understood cow milk was on its way out as plant milk became more and more common. But that didn't mean he was hanging up his family's legacy for good.
In 2017, he partnered with famous plant food scientist, Dr. Cheryl Mitchell, to perfect HydroRelease minimal food processing. This revolutionary method for using water to separate the parts of a seed or nut into creamy, nutrient-dense liquid, would be the basis of their new line of non-dairy milks.
All Elmhurst milks are dairy-free today and include only a handful of natural ingredients. Their unsweetened line comes in various nut varieties with each only continuing that nut and water as the sole ingredients. You can also find sweetened and flavored varieties with minimal additions.
Because all their milks are made using HydroRelease, every one of them is free from emulsifiers, preservatives, and other additives common in plant-based milks. And the taste is creamier and true to the natural nuttiness of the ingredients inside.
Best for: Shakes, smoothies, cereal, cooking, and coffee
Available varieties: Almond milk, cashew milk, oat milk, walnut milk, hazelnut milk, unsweetened, sweetened, and chocolate
Calories per cup: 80 to 130
Find it at: Online, local natural grocers, Sprouts
MALK Organic Almond and Oat Milk
If organic is important to you, then MALK is the plant-based milk you want. This brand uses only USDA-certified organic ingredients in all of its plant-based almond and oat milk products.
MALK was started in 2014 by a mom on a mission. After her son was diagnosed with the same dairy allergy she had grown up with, August Vega decided to start her own non-dairy milk company dedicated to using whole food organic ingredients.
Today MALK offers a small variety of almond and oat-based milks born out of this simple principle. Both their original almond and original oat flavors contain only three ingredients: almonds or oats, water, and pink sea salt. Their vanilla flavors include the addition of organic vanilla flavor from vanilla beans.
For simple, tasty plant-based milk made from organic whole-food ingredients, MALK is the only way to go.
Best for: Drinking
Available varieties: Almond, oat, unsweetened original, vanilla
Calories per cup: 60 to 90
Find it at: King Soopers, Kroger, Whole Foods, Ralphs, Gelsons
Milkadamia Macadamia Nut Milk
Milkadamia was started by an Australian macadamia nut farmer who saw the potential benefits of regeneratively farmed macadamia nut milk as an alternative to Earth-unfriendly dairy farming. Today, the company still uses its own organically grown nuts as well as those from partner farms that they are helping to turn into regenerative, organic farm practices.
If you've never had macadamia nut milk, you are missing out. This nut milk retains the natural complex flavors of macadamia nuts. It is slightly sweet with hints of vanilla and fruit. It is also incredibly rich and creamy.
Milkadamia has a number of mac-based milk products, including unsweetened, lightly sweetened, vanilla, and latte blend. Each has more ingredients than many of our other choices, including added minerals, lecithin, and gellan gum. But for those who aren't too concerned with natural additives, this milk is still a brand worth trying.
Best for: Shakes, smoothies, cereal, coffee
Available varieties: Macadamia based unsweetened variety, lightly sweetened, vanilla, and latte blend
Calories per cup: 40 to 80
Find it at: Online, Amazon, Safeway, King Soopers, Whole Foods, Ralphs, and more
Oatly Oat Milk
If you're looking for a plant-based milk and plant-based milk company that is Earth-conscious, Oatley is 100% the way to go.
This Swedish company only produces one type of plant-based milk: oat milk. That's because producing this type of milk has the smallest impact on the environment compared to other plant or animal-based options.
This plant-based brand is also a great choice for people with allergies. All their US products are nut-free and use only certified gluten-free oats. If you're a coffee-lover, oat milk is also one of the best options since it foams better than other plant-based options.
The company offers a wide variety of oat milk options from low-fat to barista blend to chocolate, and every one of them is rich and creamy. All variations are made with a water and oat base and contain added vitamins, minerals, and sometimes rapeseed oil or cane sugar. The company is very transparent about where these additions are sourced, so there's little question about quality.
Best for: Drinking, coffee, shakes
Available varieties: Low-fat, full-fat, barista version, chocolate, original
Calories per cup: 90 to 160
Find it at: Online, King Soopers, Walmart, Target, Safeway, Sprouts, Whole Foods, and more
Ripple Pea Milk
Looking for something that is nutrient-dense and loaded with protein? Ripple pea milk has you covered.
This isn't just milk with a spoonful of chalky pea-based protein powder added. This is deliciously creamy, drinkable plant-based milk that has enough protein content to power you through your day.
Not only do Ripple milks capture the texture of traditional milk, but they do it with less sugar and fewer calories while containing about eight times as many grams of protein as almond milk.
As you can imagine, these milks contain more than just a handful of ingredients. Inside you'll find water, pea protein, cane sugar, sunflower oil, and a trace amount of vitamins, minerals, and natural thickening agents. If you're a whole food purest, this might be a little much for you, but if adding protein-packed foods to your diet is your top priority, these natural additives are hardly a deal-breaker.
Ripple milk comes in many varieties, including an unsweetened version, vanilla, and chocolate.
Best for: Drinking, smoothies, shakes
Available varieties: Original, unsweetened, vanilla, vanilla unsweetened, and chocolate
Calories per cup: 80 to 140
Find it at: Online, Whole Foods, Ralphs, Safeway, Target, and more
Which Plant Milk Brand Is Best?
When it comes to the best of the best plant milk brand, the answer really depends on what features are most important to you. We think all of the above brands are pretty great in their own respect and each offers something a little different.
What Is The Healthiest Brand Of Plant-Based Milk?
The healthiest brand of alternative milk could arguably be MALK. This line of nut milk has the lowest calorie count across the board and only contains a few nutritious, whole-food ingredients. Plus everything that goes into MALK is organic.
If calorie counting is less important to your needs than overall nutrition, then Ripple is a great, healthy option. This milk alternative averages 8 grams of protein per serving while containing less sugar and fewer calories than dairy.
Which Plant-Based Milk Tastes Most Like Cow's Milk?
Are you a dairy lover looking to make the switch from cow's milk? Then oat milk is likely to be your best bet. Full-fat oat milk has a very similar flavor and consistency to whole-fat cow's milk. It isn't as sweet-tasting as other plant milks and overall has a more neutral flavor.
Oak milk from Oatly, MALK, or Elmherst are all great choices for those looking for dairy-free milks that taste like the real thing.
Which Plant-Based Milk Is Best for the Environment?
When it comes to saving the planet, all plant milks are a better choice than dairy. But some types are even better than others.
Almonds have a low carbon footprint but, like rice milk, this milk base requires a ton of water to produce. Coconuts don't need much water, but the popularity of coconut milk and coconut oil has led to more and more rainforest destruction to increase crop production.
Cashew and Macadamia nuts require less water and still have a relatively low carbon footprint and are a better choice than almonds for Mother Earth. Hemp milk and flax milk are also good choices, but these are pretty niche and harder to find.
The true green heroes are oat and pea milk. Peas require 85% less water than almonds to grow and are capable of fixing their own nitrogen, which means they need less fertilizer(1). Equally environmentally friendly when grown in crop rotation are oats.
Of the brands on our best of list, Oatly takes the cake for the best plant-based milk brand for the environment. Ripple pea protein milk comes in at a close second.
Looking for a homemade plant milk option? Give this almond milk recipe a try.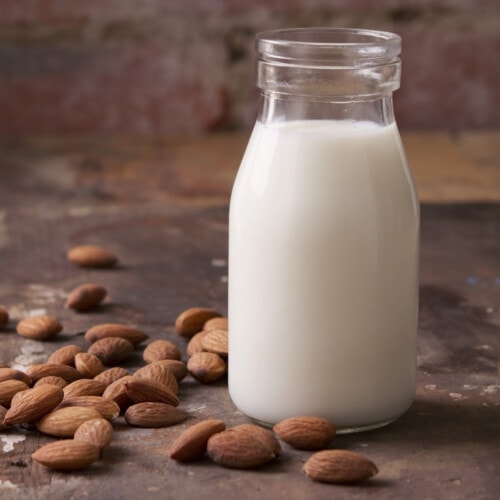 Homemade Plant-Based Milk
You don't need to go to the store to get great plant-based milk. Here, we'll show you how to make delicious almond milk right in your kitchen using just two simple ingredients.
Click stars below to rate, or leave a full review in the comments
Print
Pin Recipe
Ingredients
2

cups

raw almonds

8

cups

water
Instructions
Soak the almonds in fresh, cool water for 6 hours or overnight.

Drain the excess water and add the soaked almonds to your blender.

Add 8 cups of water to the blender.

Use a fine-mesh sieve or nut milk bag to strain out chunks. Use a clean bowl to catch the liquid, then transfer it to an airtight jar for storage in the fridge.
Notes
For small capacity blenders, blend in batches at a rate of 1 cup soaked almonds per 2 2/3 cups water.
For sweeter milk, add a pitted date during the blending process. You can also add ½ tsp of vanilla extract for more flavor.
Nutrition
Calories:
329
kcal
|
Carbohydrates:
12
g
|
Protein:
12
g
|
Fat:
28
g
|
Saturated Fat:
2
g
|
Polyunsaturated Fat:
7
g
|
Monounsaturated Fat:
18
g
|
Trans Fat:
1
g
|
Sodium:
20
mg
|
Potassium:
403
mg
|
Fiber:
7
g
|
Sugar:
2
g
|
Vitamin A:
1
IU
|
Calcium:
162
mg
|
Iron:
2
mg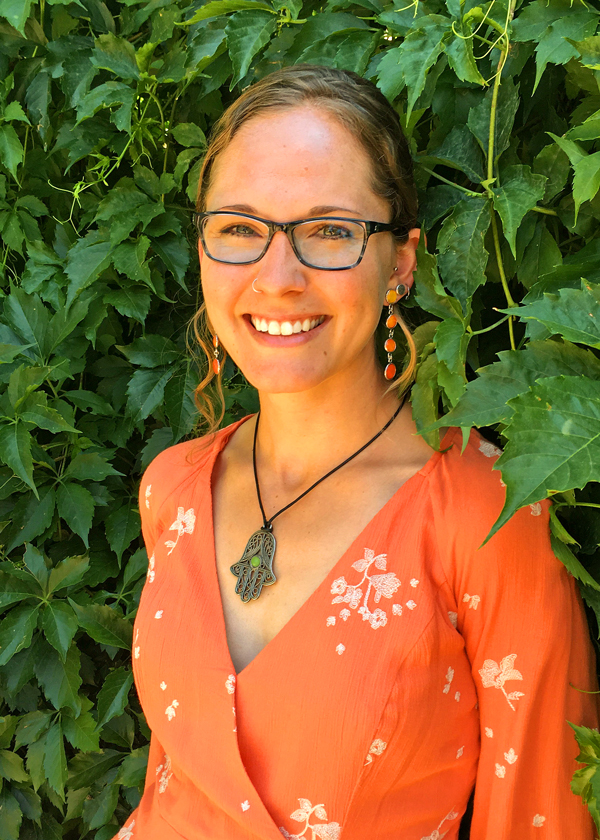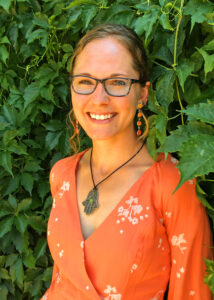 About the Author
Sara Seitz is a freelance writer living with type 1 diabetes. Her search for better health and better control of her blood sugars led her to a plant-based diet. When she isn't experimenting with new vegan recipes, she's helping spread the word about how plant-based is better for people and the planet. More articles by Sara.