It goes without saying that a smartphone isn't complete without an app or ten. This is especially true if you're a vegan or vegetarian, or if you're thinking about adopting a plant-based lifestyle. After all, from restaurant finders to ingredients databases, there are certain apps that can add major value to your everyday life.
If you're not sure where to start, check out our list of the best vegan apps of 2021. These apps double as handy tools, whether you're a veteran vegan or simply like to eat the occassional vegan dish. Each one is available on the Apple App Store or Google Play, unless otherwise specified. Happy downloading!
Cost: Free | iPhone + Android
If you're transitioning to a vegan or vegetarian diet, you likely spend a lot of time reading ingredient labels at the grocery store. However, with the ShopWell app, you can easily determine what's in your food. First, you make a "Food Profile" with your dietary restrictions, allergies, and dislikes — then scan barcodes on products. The app will tell you how well the product suits your needs, along with potential alternatives.
Cost: Free | iPhone + Android
Cruelty Cutter is another barcode scanning app that can make vegan shopping a breeze. But instead of reporting on food and drinks, it provides info on the animal testing status of personal care items, along with cosmetics and household products.
Cost: $1.99+ | iPhone + Android
Oh She Glows, created by Angela Liddon, is known for its beautiful photos and delicious recipes. So it's no surprise that Angela's app, also called Oh She Glows, is just as aesthetically pleasing. The recipe app, which features a library of 160+ vegan recipes, allows you to filter recipes by dietary needs and create a favorites list.
Cost: $3.99 | iPhone + Android
There's nothing worse than trekking to a restaurant, only to find zero vegan or vegetarian dishes. Instead of endlessly scrolling through menus, use the Happy Cow app to find a vegan restaurant near you. With more than 7,300 listings in 100+ countries, this handy tool is especially perfect for road trips and vacations.
Cost: Free | Android
Craving plant-based Italian food but not sure where to start? Download VegMenu, an app that specializes in a vegetarian and vegan Italian dishes. It even has useful features like a measurement converter, recipe organizer, and an "Empty Fridge" tool to help you reduce food waste.
Cost: Free| iPhone + Android
Did you know that alcohol isn't always vegan- or vegetarian-friendly? Some wines are made with gelatin or animal proteins (like egg), while some beer are filtered with fish bladders. Play it safe and use the BevVeg app to make sure your booze is free of animal products.
Cost: Free | iPhone + Android
With Veggie Alternatives, you can find vegan store-bought alternatives to practically any food. It's especially useful if you're new to plant-based eating, as it can help you discover new brands and products. The app also offers recipes for some built-in inspiration and ideas.
Cost: Free trial, $1.99/month for a subscription | iPhone
Food Monster is an app by One Green Planet, one of the top platforms for concious living. The app features more than 15,000 plant-based, gluten-free, vegan, and meatless recipes. No matter your dietary lifestyle, we think you'll love this app.
Cost: Free | iPhone + Android
Aspiring and new vegans, this one is for you. Created by the Physicians Committee of Responsible Medicine, 21-Day Vegan Kickstart is an app that guides you through the transition into vegan eating. The tool not only includes an easy-to-follow menu, but tips and recipes from nutrition experts too.
Pin it!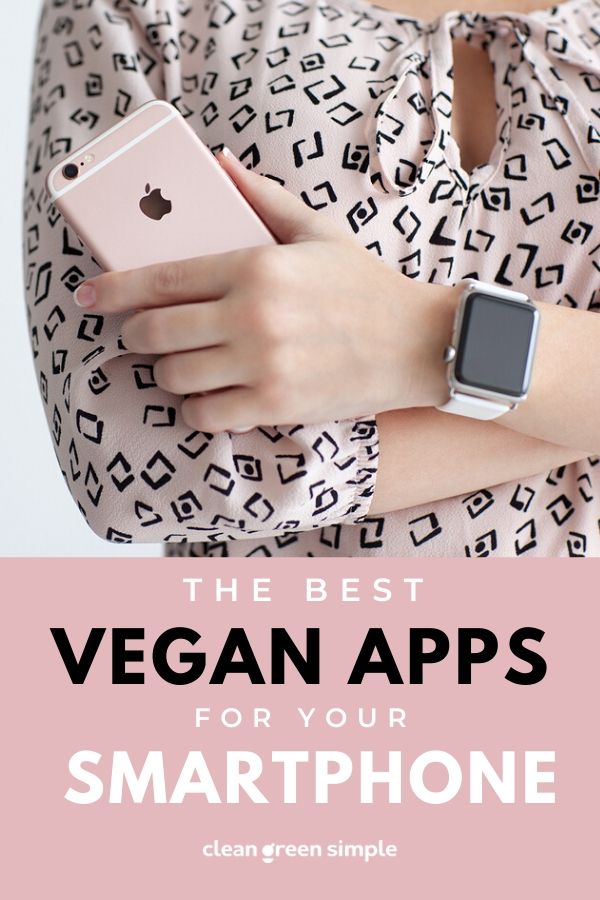 Feature photo: ©Denys Prykhodov/Bigstock