Giving up cheese is one of the hardest things about switching from a traditional diet to a vegan diet. That's not surprising, of course. Cheese is mildly addictive, after all. (Thank you dopamine-stimulating casein!)
One thing that can help ease the transition (and maybe a bit of that casein withdrawal) is a good vegan cheese alternative. Unfortunately, finding vegan cheese that tastes like the real thing is about as hard as making the break from cheese in the first place.
To help you succeed on your dairy-free journey, we've scoured the vegan cheese world to find the best vegan cheese brands out there. These animal-friendly soft, sliced, and shredded cheeses are so dang good, you may just get addicted to them, too!
Our Top Picks
Dairy-free cheese comes in a variety of types just like the real thing. We chose the top three best vegan cheeses in the categories of soft cheese, sliced cheese, and shredded cheese, so you can find a great-tasting vegan cheese no matter what you're cooking up.
Best Vegan Cream Cheese & Soft Cheese
Kite Hill Vegan Cream Cheese
Cream cheese may have been the hardest of the cheeses for me to give up. Luckily, Kite Hill came to the rescue with their impressively authentic-tasting vegan alternative to keep my morning bagels company.
Kite Hill coconut-based vegan spreadable cheese has that tang and richness that defines cream cheese. You can taste a bit of that coconut oil in there too, but it is very subtle compared to the other flavors.
The only downside to this delicious spread? It breaks down with heat. So, if you're spreading it on a freshly toasted bagel, be ready to eat it fast before that delectable spread starts to melt.
Treeline Soft French Style Cheese
Looking for a more traditional soft cheese that you can spread on crackers and dip your veggies in? Treeline has you covered. Their line of soft french style cheeses is perfect for adding to your vegan cheese board or eating with your finger!
These spreads are available in five awesome flavors to fit every mood, including garlic herb, chipotle-serrano, scallion, and sea salt and pepper. They are made from cashew milk and fermented to perfection to capture the texture and flavor of true french cheese spreads.
Our advice? Don't settle with just one tub—order the variety pack. You can always freeze the extra and use them later. They taste just as good either way!
Miyoko's Cheese Wheels
We can't get enough of Miyoko's vegan products. They topped our list of the best vegan butter brands and their cheeses will make more than one appearance on this list. We just love how authentic these products taste, and Miyoko's artisan cheese wheels are no exception.
These cashew-milk-based cheeses come in a variety of flavors and are perfect for impressing guests, even those who aren't vegan. We recommend the garlic herb or sharp English, but you can't go wrong with sundried tomato or any of the other options either.
Miyoko's soft cheeses do cost a premium compared to other vegan cheese options. But let's not forget these are artisanal spreads—the dairy versions aren't cheap either! So feel free to indulge a little.
Best Vegan Cheese Slices
Parmela Creamery Sharp Cheddar
Parmela Creamery puts out a lot of great vegan cheeses, but their sharp cheddar is top of the pack. These thick slices are slow-fermented, which gives them that extra bite that defines sharp cheddars.
They are made from whole cashew milk and have a texture that more closely resembles real sliced cheese than most options out there. These slices make the perfect addition to vegan burgers, wraps, a cheese sandwich, or to top your favorite crackers. Whether they are part of the supporting cast or the main attraction, they have the bold flavor to impress.
If you like your cheddar a little more subdued, their mild cheddar slices aren't bad either.
Field Roast Chao Sliced Cheeses
Field Roast is well known for its long line of vegan deli products. One of our favorites is the Chao sliced cheese line.
These delectable slices are made from a mix of coconut oil and fermented tofu. They have an amazingly buttery flavor and are available in five great flavors, including tomato cayenne, spicy, and garden herb.
In terms of a good plant-based cheese for melting over a veggie burger or on a grilled cheese, these aren't the best. But for use in a cold sandwich or wrap, you just can't beat their flavor and creamy texture.
Violife Sliced Cheese
When it comes to vegan cheese, you can't go wrong reaching for any Violife product, but we really love their sliced cheeses. Here, you'll find two great options: mature cheddar and smoked provolone.
Both are made from coconut oil and potato starch plus some super tasty vegan flavors. Despite having a similar base recipe, we've found that the cheddar slices are much better for melting than the provolone. So if you're after the perfect vegan grilled cheese, here's your star.
For wraps, sandwiches, or topping your favorite finger snack, either flavor is delicious. Plus, these Violife cheeses come with added B12, a necessary nutrient that most vegan diets lack.
Best Vegan Cheese Shreds
Miyoko's Shredded Cheese
We told you you'd be seeing more Miyoko's on this list, and here they are again! This time with their deliciously meltable shredded cheese.
In this category, Miyoko's offers two great flavors: farmhouse cheddar and pepperjack. Both are bursting with authentic cheesy flavor whether you enjoy them by the handful straight out of the fridge or melt them in your favorite recipe.
These awesome shreds are made with cultured oat milk and beans which gives them an impressively cheese-like texture while boosting the protein and calcium content. You can feel good about indulging in this healthy cheese alternative.
Daiya Cutting Board Shreds
Daiya is a big name in the vegan cheese world, but we've always found their products to be a bit so-so. They aren't the best at melting or and don't taste much like cheese when eaten cold. But their new cutting board collection has some big improvements.
If you're looking for a tasty vegan cheese to melt over your pasta or to add to your pizza, these are worth trying. The new blend is available in six different flavors, including mozzarella, parmesan, and four-cheese Mexican blend.
These tapioca-flour-and-coconut-oil-based cheeses have a lot more cheesy flavor than the originals but still aren't my favorite for eating cold. But when cooked and melted, they are incredibly tasty and have a great, stretchable texture.
Follow Your Heart Cheddar Cheese Shreds
Follow Your Heart may be famous for their vegan mayo, but they know how to do vegan cheese, too. We especially love their finely shredded dairy-free cheddar.
These tasty shreds were made to mimic the deliciously decadent cheddar your mom used to use to make homemade mac and cheese. They are great when melted but equally appealing when used cold to top your favorite vegan taco salad or burrito bowl.
This recipe comes with a long list of ingredients, but the basis for these cheese shreds are all things we've seen before: coconut oil, starch, and natural flavors. So grab a bag and be ready to be transported back to childhood.
How Healthy Is Vegan Cheese?
Compared to dairy cheese, vegan cheese offers the same great taste without the saturated fat, caseins, and growth hormones.
That said, non-dairy cheese is not always lower in calories than real cheese. Vegan alternatives made with coconut oil, whole cashew milk, and other fat-heavy ingredients are comparable to dairy cheese in terms of total calories. But other options, like those made with oat milk and beans, do tend to be a little lighter on the calorie scale.
How to Make Your Own Vegan Cheese
Any of the vegan cheese brands above are great to have on hand when you need to throw together a quick meal. But when you have a little time to make your own, you'll be amazed with the results. Try one of these great homemade vegan cheese recipes to get started:
Or jump right in and try this 10-minute vegan cheese sauce recipe. We use it as a base sauce in several of our favorite cheesy vegan recipes on this site. Enjoy!
Homemade Vegan Cheese Sauce
Try this creamy vegan cheese sauce with pasta or use it as a dip for tortilla chips, veggies, or soft pretzels. It takes only 10 minutes to make
Click stars below to rate, or leave a full review in the comments
Print
Pin Recipe
Ingredients
3

tablespoons

vegan butter

3

tablespoons

all-purpose flour

gluten-free, if needed

½

cup

vegetable broth

1 ¼

cups

non-dairy milk

unsweetened non-dairy milk, plus more as needed

¼

cup

nutritional yeast

1

teaspoon

vegan Worcestershire sauce

½ to 1

teaspoon

garlic powder

½ to 1

teaspoon

onion powder

½ to 1

teaspoon

salt

¼

teaspoon

ground black pepper
Instructions
In a small skillet over medium heat, melt the butter. Add the flour and whisk until combined and thick.

Add the remaining ingredients. Whisk well.

Simmer for 7 to 9 minutes or until thick, whisking frequently. Taste and add more spices if necessary.
Nutrition
Calories:
130
kcal
|
Carbohydrates:
9
g
|
Protein:
4
g
|
Fat:
8
g
|
Saturated Fat:
2
g
|
Polyunsaturated Fat:
3
g
|
Monounsaturated Fat:
3
g
|
Trans Fat:
1
g
|
Sodium:
546
mg
|
Potassium:
177
mg
|
Fiber:
1
g
|
Sugar:
2
g
|
Vitamin A:
754
IU
|
Vitamin C:
5
mg
|
Calcium:
106
mg
|
Iron:
1
mg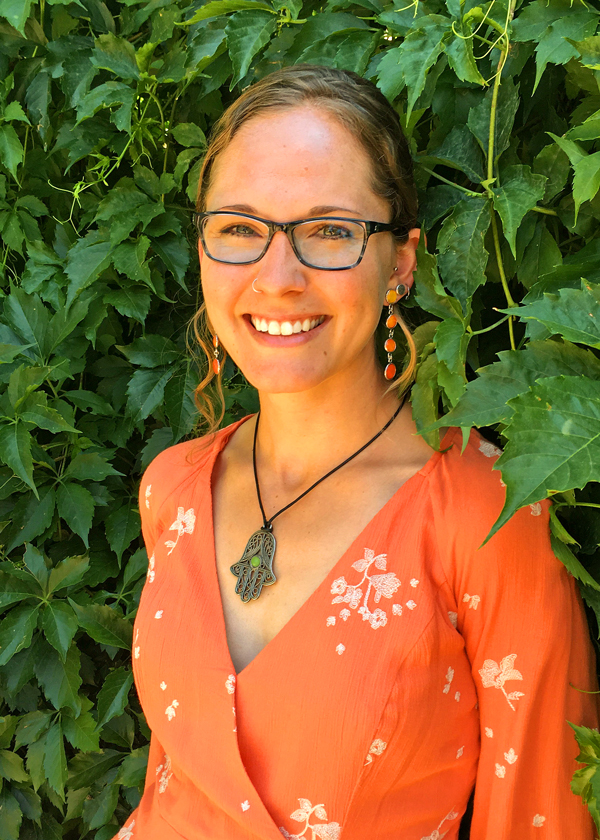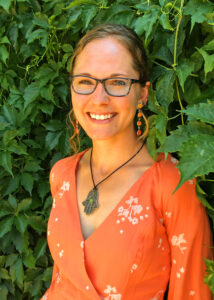 About the Author
Sara Seitz is a freelance writer living with type 1 diabetes. Her search for better health and better control of her blood sugars led her to a plant-based diet. When she isn't experimenting with new vegan recipes, she's helping spread the word about how plant-based is better for people and the planet. More articles by Sara.