Roasting does something almost magical to vegetables. It brings out the sugar hidden deep in their cellulose walls and caramelizes it to decadent perfection. Basically, roasting veggies in the oven makes these nutritious foods taste like a treat!
Who doesn't want a few more guilt-free treats in their lives?
In this guide, we'll tell you everything you need to know about roasting vegetables. We'll discuss when and why you should do it and give you some great tips for perfecting the roasted vegetable, no matter what it is. Then, we'll wrap things up with a breakdown of the optimal temperature and time for roasting just about any veggie you can think of.
Why Roast Vegetables?
In my opinion, there is only one reason to roast vegetables: because they taste so dang good!
Tossing just about any vegetable with oil and popping it in the oven creates a sweeter, crunchier, tastier version of the original. Of all the ways you can prepare vegetables, this one produces the most flavorful results with the least amount of work from you.
Is Roasting Vegetables Healthy?
Here at Clean Green Simple, we are all about delicious flavor with an added dose of healthfulness. But roasted veggies are one place where the flavor aspect may overshadow the health potential… Maybe.
According to CNN Health, roasting vegetables is hit or miss in terms of health benefits. This is because the nutrient capacity of some vegetables decreases with added heat while the nutrients in others become more readily available after some time spent in the oven.
One study covered in the above article cited artichokes, asparagus, broccoli, celery, eggplant, green beans, onions, and spinach as vegetables that kept their antioxidant capacity after roasting.
Of course, heat and nutrient capacity aren't the only players here. Roasting vegetables requires adding a decent dose of oil and spices to the mix, as well. How much oil and salt you use can greatly impact the net health benefit of the dish.
So, let's just say that roasting vegetables has the potential to make them more nutritious but does add more calories and sodium to your plate than steaming veggies does. But it also adds plenty of extra flavor, which easily makes it worth the indulgence.
When to Roast Vegetables
Roasted vegetables make a great side dish for just about any meal. They can even hold their own as a main, especially if you mix different types of vegetables together. And they're the perfect veggie solution for picky eaters.
Roasted vegetables can also be added as ingredients within other recipes. Adding roasted vegetables to soups is one easy way to add boatloads of flavor. You can even add them to pasta, rice, grains, or put them on a sandwich!
Tips for Roasting Vegetables
Roasting vegetables is fairly straightforward, but there are some great tips worth following to maximize the flavor and minimize the failures.
Here are some of our favorite veggie roasting tips:
Start with fresh vegetables. Don't even think about reaching for the frozen veggies! Instead, opt for fresh fair. Harder vegetables will require more cooking time than softer vegetables, but either will work well, just don't use mixed vegetables of different consistencies on the same pan.
Spread out, spread evenly. All vegetables release moisture as they roast. If the individual pieces are too close together, then that moisture causes them to steam instead of roast. If you want sweet veggies with crispy edges, give the pieces plenty of space to breathe.
Use high heat. Heat is key to pulling the sugar out of veggies and crisping up their edges. Temperatures between 400 and 450 degrees are optimal.
Don't skimp on the oil. The fats in oil are what cause the sugars in the veggies to caramelize. You need enough to coat each individual piece, so don't skimp. Also, mild oils work best; some of our favorites include olive oil and avocado oil.
Use a dark baking sheet. Dark baking sheets absorb heat rather than reflect it. This allows for better browning on the surface of the vegetable touching the sheet. Rimmed baking sheets are easier to work with than sheet pans.
Toss them halfway through. To get veggies that are cooked evenly and have delicious crispy edges on all sides, be sure to toss or flip them halfway through. When you put the pan back in, rotate it to make sure everything gets even exposure to the heat.
Get creative with the seasoning. Salt, black pepper, and garlic powder are great on almost all roasted veggies. But you can get even more creative than that. Try taco seasoning, Italian seasoning, dried herbs, curry powder, and more. You can even use flavored oil, such as sesame seed or garlic-infused olive oil, in place of your standard oil.
Check for tenderness. Use a fork to pierce the veggies to make sure they are done. You should easily be able to slide a fork through and see a bit of charring on the edges before you take them out of the oven.
The Best Vegetables for Roasting
Pretty much any vegetable can be roasted. The trick is to coat them with oil, season with salt, Italian seasoning, or your preferred spice mix, toss them on a baking sheet and roast them until tender and slightly charred.
Cooking times and oven temperature will vary by veggie, so be sure to check our list below for the optimal settings. We've also included roasted vegetable recipe lists along with each veg so you can easily find more options for prep and pairing.
See our comprehensive Vegetable Roasting Times chart at the bottom of this post for other veggies.
Asparagus
For crispy, delicious asparagus, cook at 450 degrees for about 10 minutes. You'll need less time for thinner stems.
There are a lot of ways to dress up roasted asparagus. Here are some of our favorites:
Beets
Beets need to be roasted slowly to allow the centers to soften without charring the outside. Set your oven to 375 degrees and roast for 40 to 60 minutes (rounds will take more time to cook than chunks).
Some of our favorite roasted beet recipes include:
Broccoli
For perfectly crispy cruciferous vegetables, like broccoli, roast for about 20-25 minutes at 425 degrees.
Here are some of our favorite variations as well as one delicious way to enjoy roasted broccoli.
Brussels Sprouts
Brussel sprouts should be cut in half before roasting. Put them in the oven at 425 degrees for about 20 minutes for best results.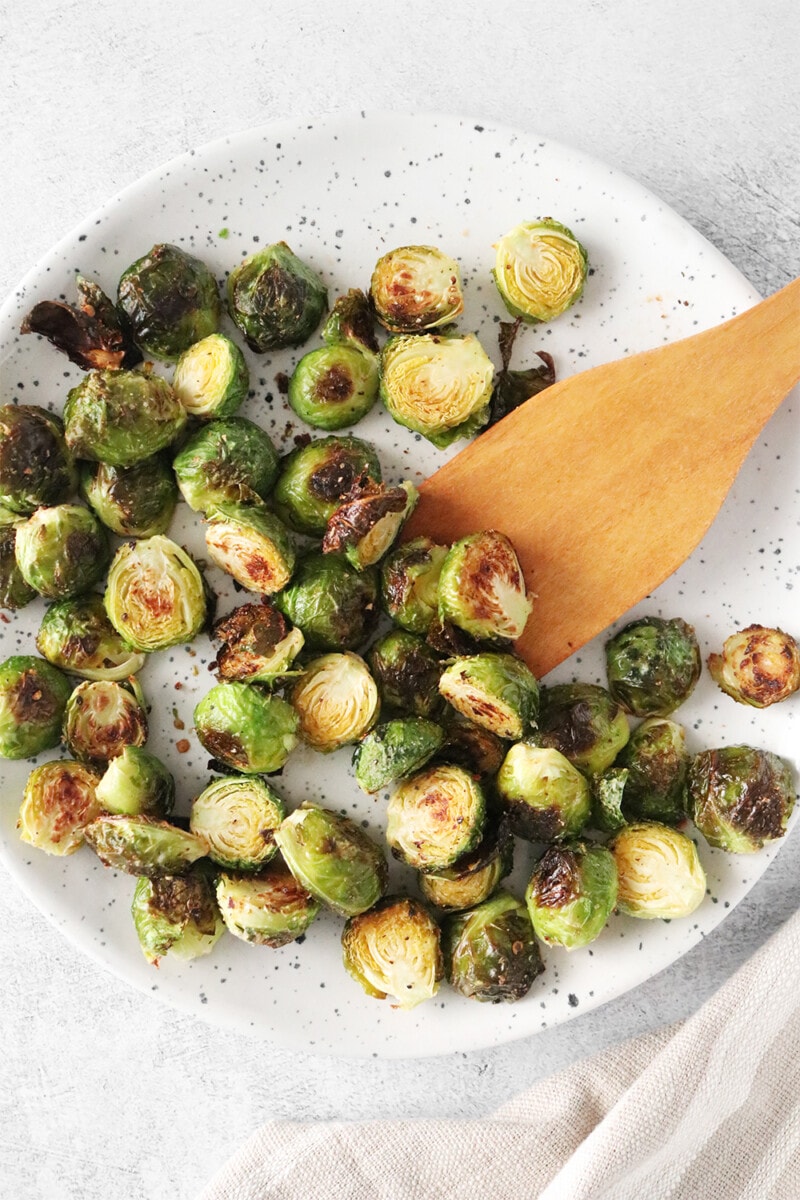 Here are some of our favorite ways to roast Brussel sprouts:
Carrots
Carrots, like many other root vegetables, can be roasted in strips, rounds, or whole, if they're skinny enough. Larger pieces should be roasted at 400 degrees for about 40 minutes, while smaller pieces do best at 425 degrees for about 25 minutes.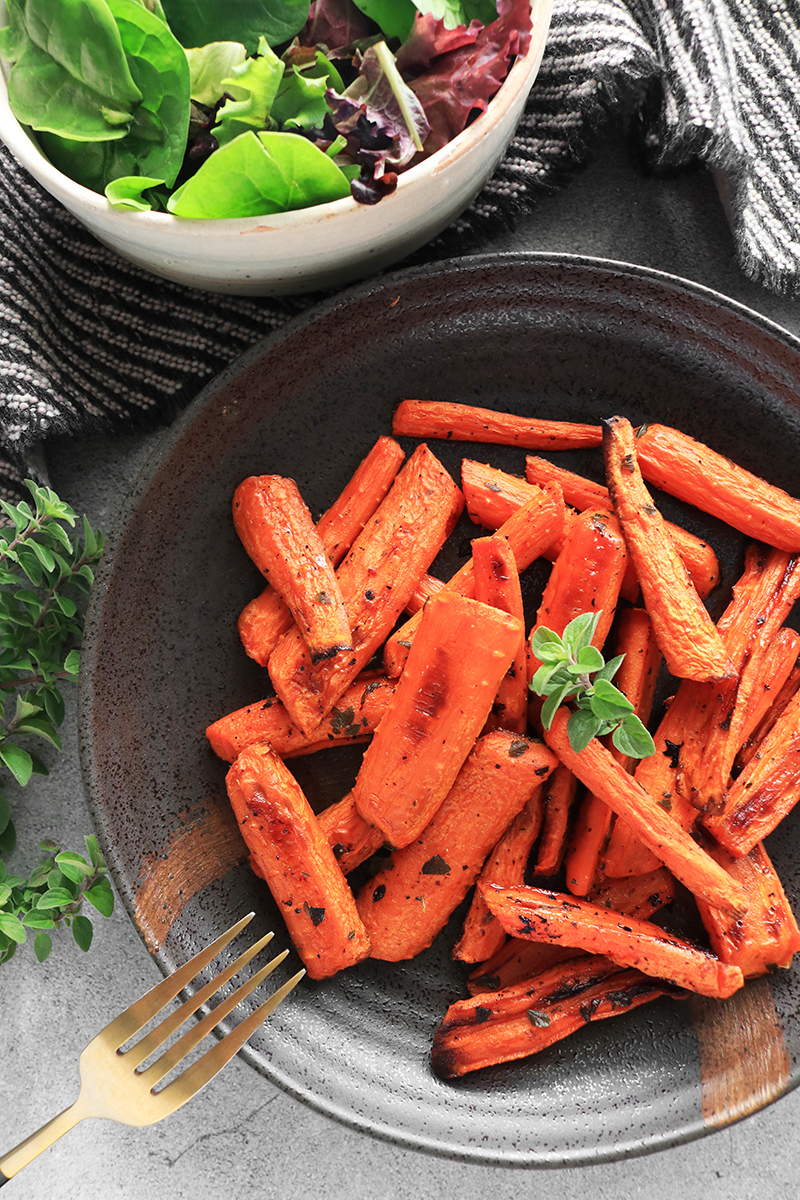 Some of our favorite roasted carrot recipes include:
Cauliflower
Another cruciferous vegetable that is great roasted is cauliflower. Roast these florets in the oven at 425 degrees for about 30 minutes.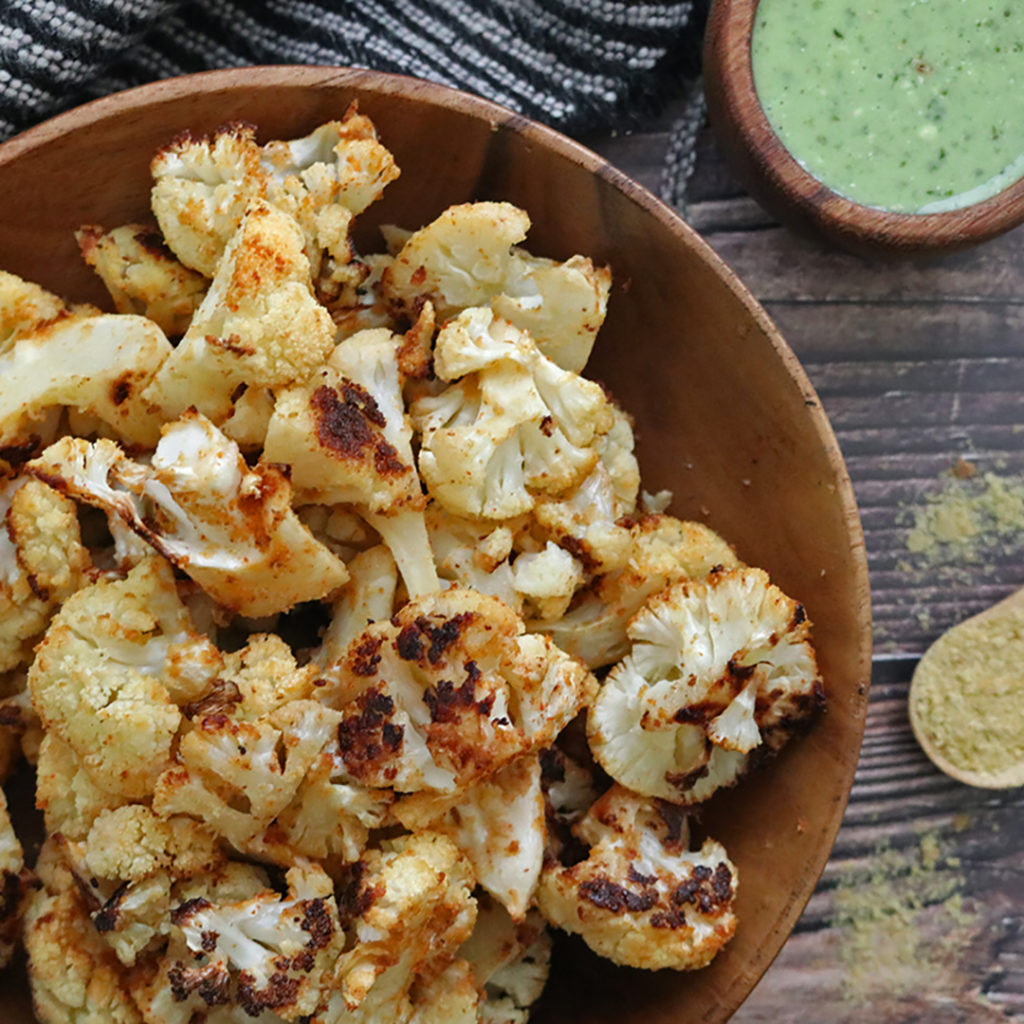 Cauliflower can be prepared in a variety of ways, but these are some of the best:
Chickpeas
Technically, chickpeas are legumes, not veggies, but they too taste delicious after a little time in the oven. Roast at 400 degrees for 25 to 45 minutes, depending on your desired crispiness level.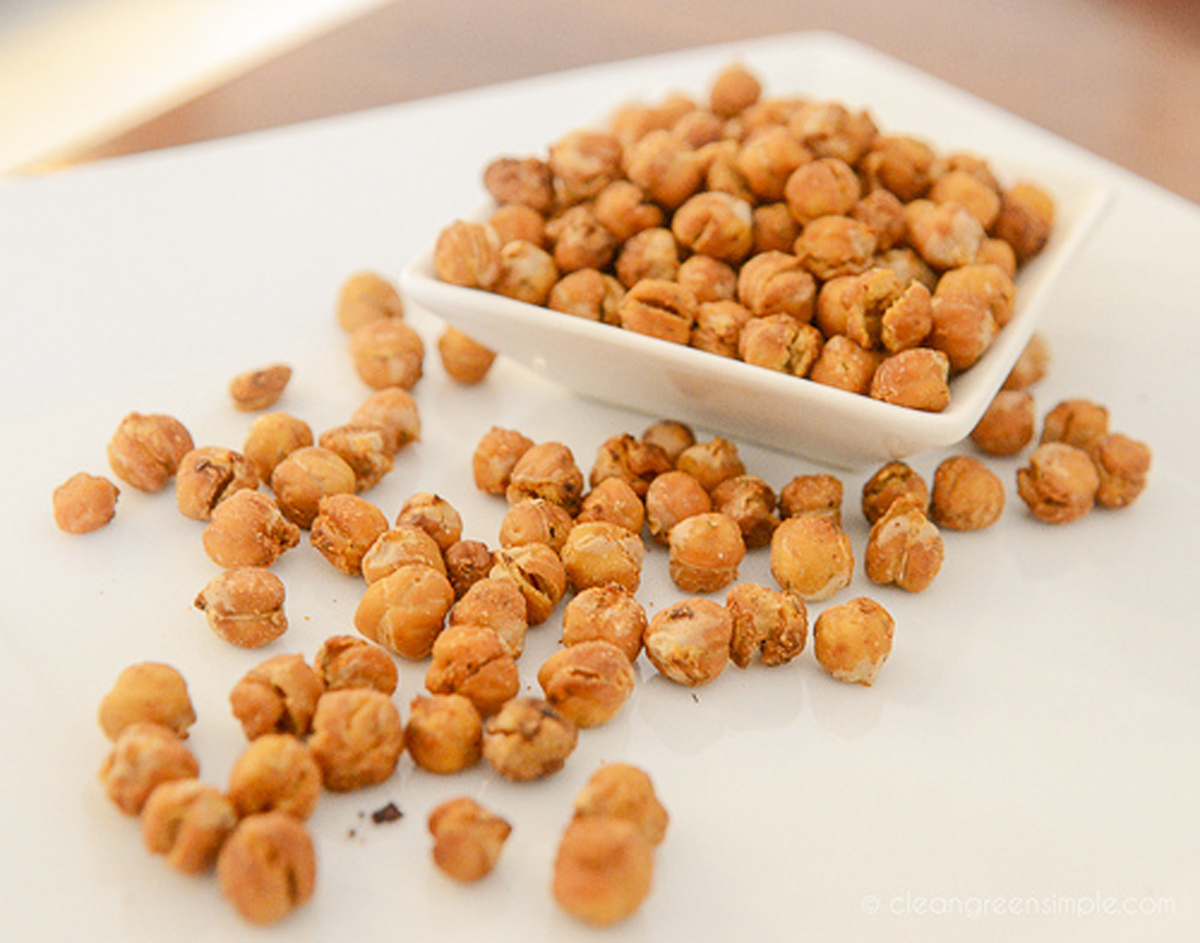 You have a lot of options when roasting chickpeas. Here are some of our favorite variations:
Eggplant
Eggplant is especially delicious when prepared in the oven. To roast eggplant, set the oven to 400 degrees and cook for 30 to 40 minutes.
Here are some of our top roasted eggplant recipes:
Green Beans
Roast green beans whole at 400 degrees for 15 to 25 minutes. Or, if you like crunchier beans, crank the temperature up to 425 degrees and begin checking them around 13 minutes.
Here are our favorite roasted green bean recipes:
Kale
Take the temperature down a notch when roasting this delicate green. Kale tastes best when roasted in a 350-degree oven for about 15 minutes.
Roasted kale can be used as a garnish or ingredient in many recipes, or eaten plain! Here are some of our favorite roasted-kale-centric recipes:
Mushrooms
Roasted mushrooms make a delicious treat, whether roasted whole or sliced. Both should be cooked at 400 degrees for about 15 to 25 minutes.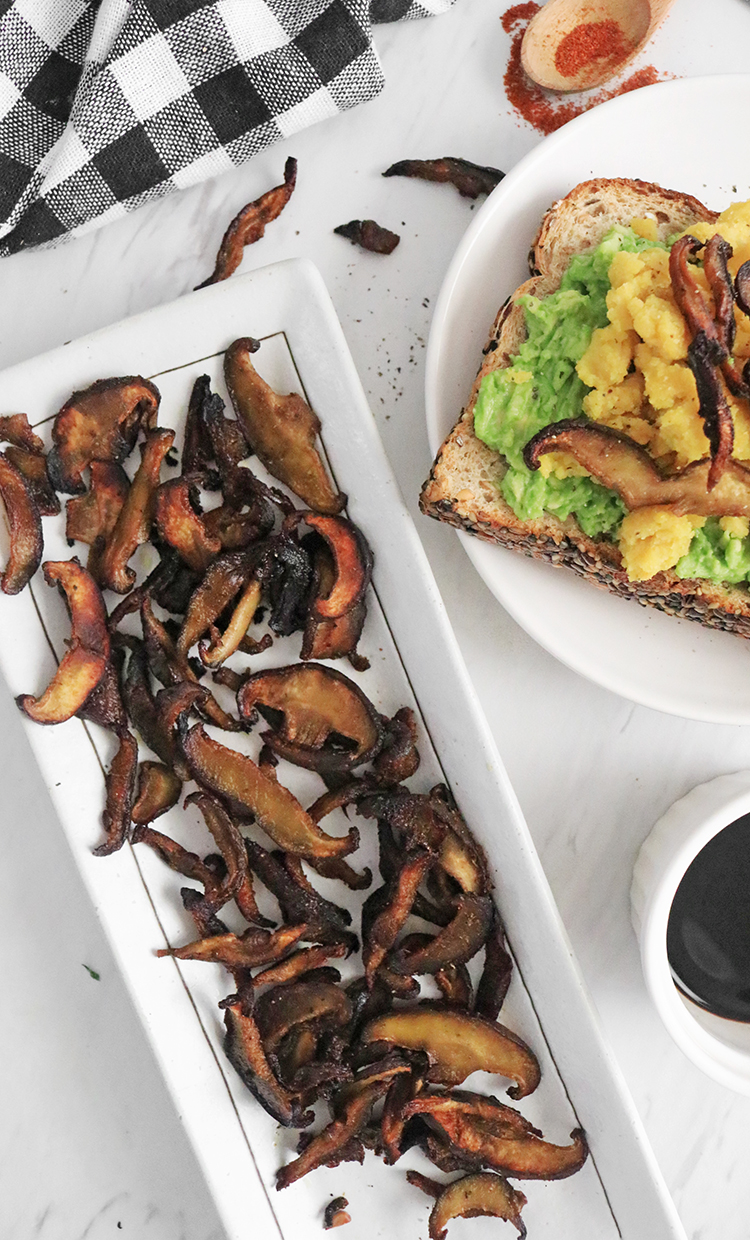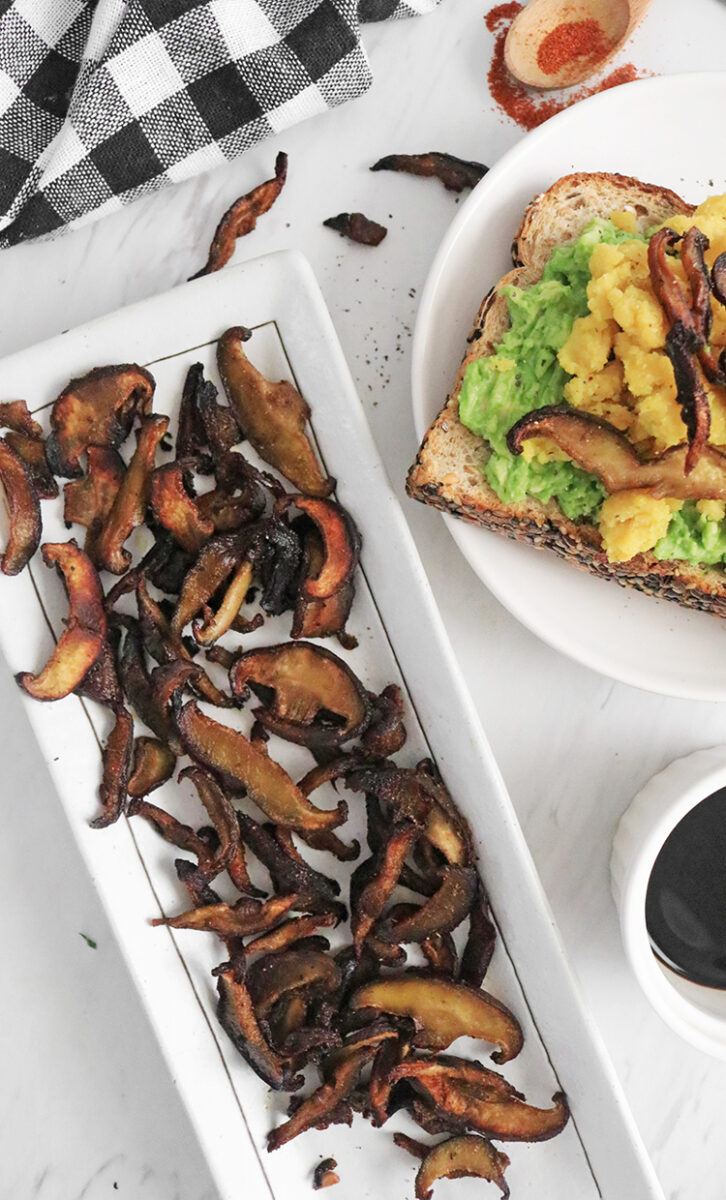 Here are our top roasted mushrooms recipes:
Onions
For perfectly caramelized onions that you don't need to tend to constantly, set your oven to 425 degrees and cook for about 30 minutes.
Roasted onion recipes come in all shapes and sizes. Here are our favorites: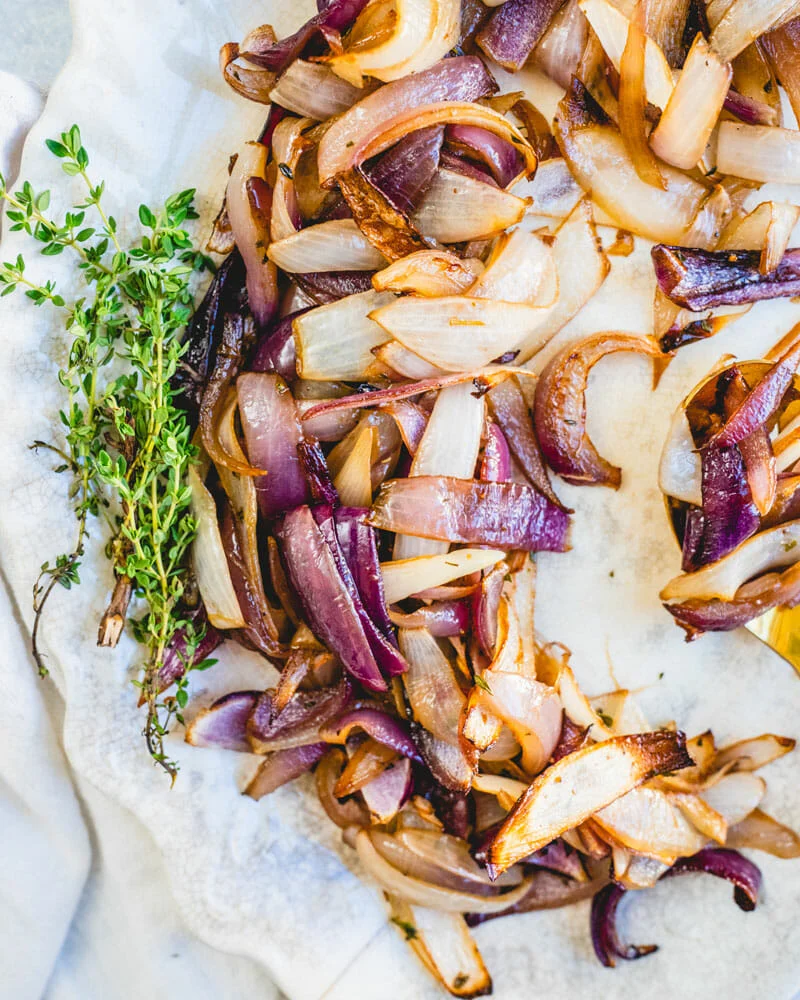 Peppers
Most peppers (Bell peppers, in particular) should be roasted at 450 degrees for about 20 minutes. They can be cut in halves, quarters, or slices, just note that smaller pieces will cook faster than larger ones.
Some of our favorite recipes that include roasted peppers are:
Potatoes
For perfect potatoes, aim for pieces about 1 inch by 1 inch. Start with the oven at 400 degrees and cook for 15 minutes, then flip and cook for an additional 15 minutes at 450 degrees for super crispy edges.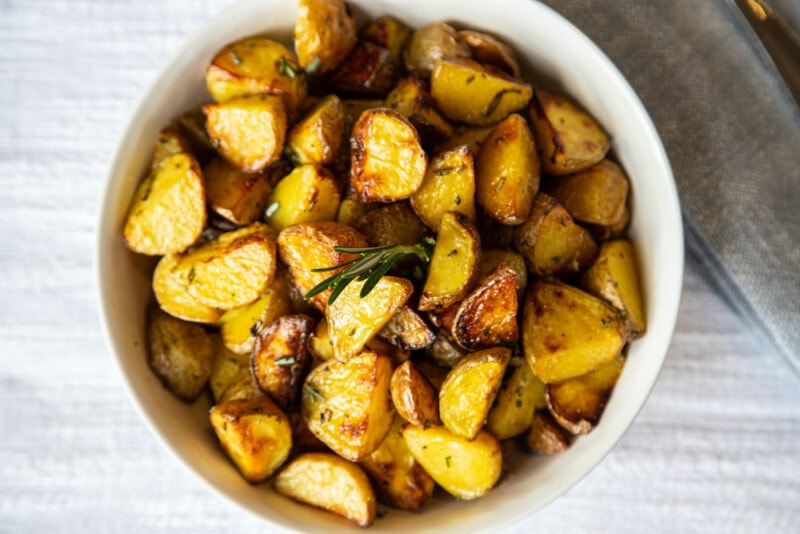 There are limitless ways to roast potatoes, here are some of our favorites:
Sweet Potato
Start by cutting your sweet potato into ½ inch to ¾ inch chunks. Then roast at 425 degrees for about 25 minutes.
You can enjoy roasted sweet potatoes in so many ways! Here are our recommendations:
Tomatoes
Roasted tomatoes make a delicious addition to sauces, soups, and dips. To prep these veggies, simply slice them in half and roast at 425 degrees for about 20 minutes.
Roasted tomatoes go great in these recipes:
Winter Squash
Winter squash, such as the Butternut variety, can be halved and baked or cut into cubes first with each having a different cook time. For the former, roast at 400 degrees for about 50 minutes. For the latter, roast at 400 degrees for about 35 minutes.
Roasted winter squash can be enjoyed straight or added to other recipes. Here are some of our preferred winter squash preparations.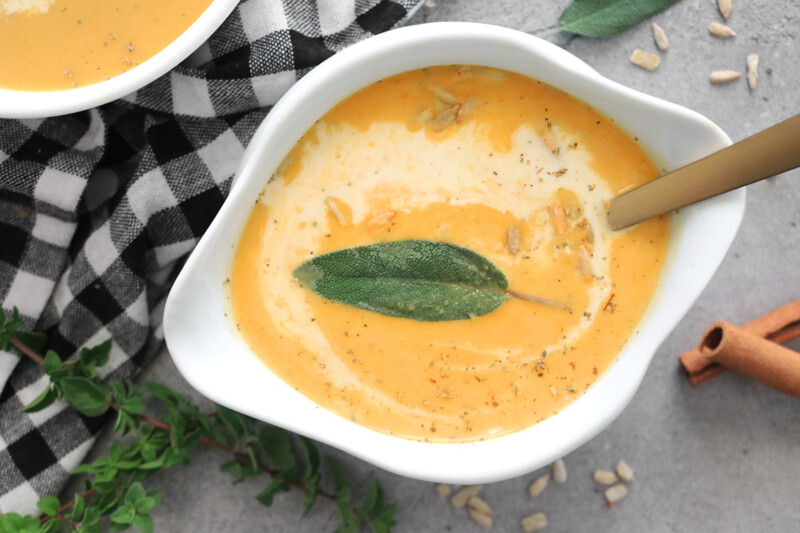 Zucchini
Zucchini is another veggie that can be roasted in various shapes. Rounds, chunks, and spears all turn out best when roasted at 450 degrees for about 13 to 20 minutes.
Enjoy your roasted zucs many ways with these great recipes:
Vegetable Roasting Times [Chart]
Here's a chart of vegetable roasting times. Keep in mind that all ovens aren't calibrated exactly the same, so roasting times will vary from oven to oven.
| Vegetable | Oven Temperature | Time (minutes) |
| --- | --- | --- |
| Artichoke hearts | 425°F | 20 |
| Asparagus | 450°F | 10-15 |
| Beans (green or wax) | 425°F | 15 |
| Beans (butter, lima, etc.) | 425°F | 15 |
| Beets | 425°F | 30-45 |
| Bell peppers | 450°F | 20 |
| Broccoli | 425°F | 20-25 |
| Brussels sprouts | 425°F | 20-30 |
| Cabbage (wedges) | 425°F | 20-30 |
| Carrots | 425°F | 30 |
| Cauliflower | 425°F | 25-35 |
| Chickpeas | 400°F | 25-45 |
| Corn on the cob | 425°F | |
| Eggplant | 400°F | 30-40 |
| Fennel (wedges) | 425°F | 15 |
| Garlic (heads) | 425°F | 45 |
| Kale | 350°F | 15 |
| Kohlrabi (matchsticks) | 425°F | 15 |
| Mushrooms | 400°F | 15-25 |
| Okra | 450°F | 15 |
| Onions | 425°F | 30 |
| Parsnips | 425°F | 30 |
| Peas (shelled or in pod) | 400°F | 15-20 |
| Potatoes | 425°F | 20-40 |
| Radishes | 425°F | 15-20 |
| Rutabagas | 450°F | 35 |
| Shallots | 425°F | 30 |
| Squash (yellow & zucchini) | 450°F | 15 |
| Squash (winter, cubed) | 400°F | 35-50 |
| Sweet Potatoes (cubed) | 425°F | 25 |
| Tomatillos | 425°F | 15 |
| Tomatoes | 425°F | 30-45 |
| Tomatoes (cherry) | 425°F | 20 |
| Turnips (chopped) | 425°F | 25 |
| Zucchini (sliced) | 450°F | 13-20 |
Vegetable Roasting Times Chart
How to Roast Any Vegetable in the Oven
Roasted vegetables are a simple and delicious way to add more healthy food to your plate. Here's how to roast any vegetable in the oven.
Click stars below to rate, or leave a full review in the comments
Print
Pin Recipe
Instructions
Preheat your oven to the desired temperature, based on the vegetable you're roasting. Most vegetables roast well at around 400 to 450 degrees, so that's a good temperature range if you're roasting an assortment of mixed vegetables. Consult the chart above for roasting temperature of specific veggies.

Toss vegetables with oil, salt, pepper, garlic powder and any other desired seasonings. Spread vegetables evening on a rimmed baking sheet.

Roast for 30 minutes to an hour, turning veggies once about midway through.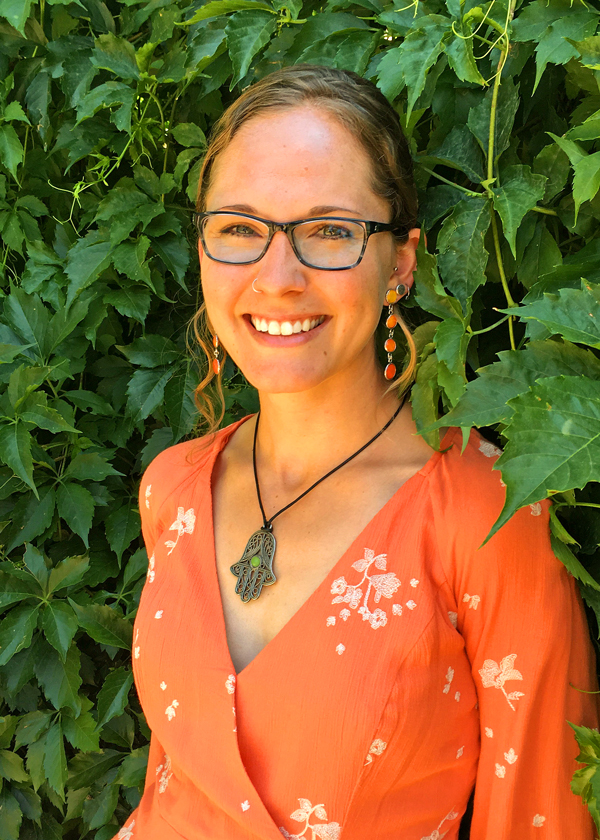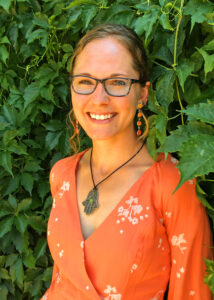 About the Author
Sara Seitz is a freelance writer living with type 1 diabetes. Her search for better health and better control of her blood sugars led her to a plant-based diet. When she isn't experimenting with new vegan recipes, she's helping spread the word about how plant-based is better for people and the planet. More articles by Sara.