With warm weather on the horizon, it's time to start thinking about vegan asparagus recipes. This delicious veggie, after all, is in season during the spring. It's right up there with carrots, peas, and radishes—all of which taste great together, by the way.
Asparagus is a powerhouse of nutrients. It's rich in potassium, fiber, and protein. The spring stalk also contains vitamins A and C, along with folate and iron.
To get you inspired, we've rounded up our favorite plant-based asparagus recipes on the web. This list features a wide range of dishes, from eggless quiche to dairy-free cream soup. Happy vegan spring cooking!
1. Asparagus Hummus
Vegan | Total time: 15 minutes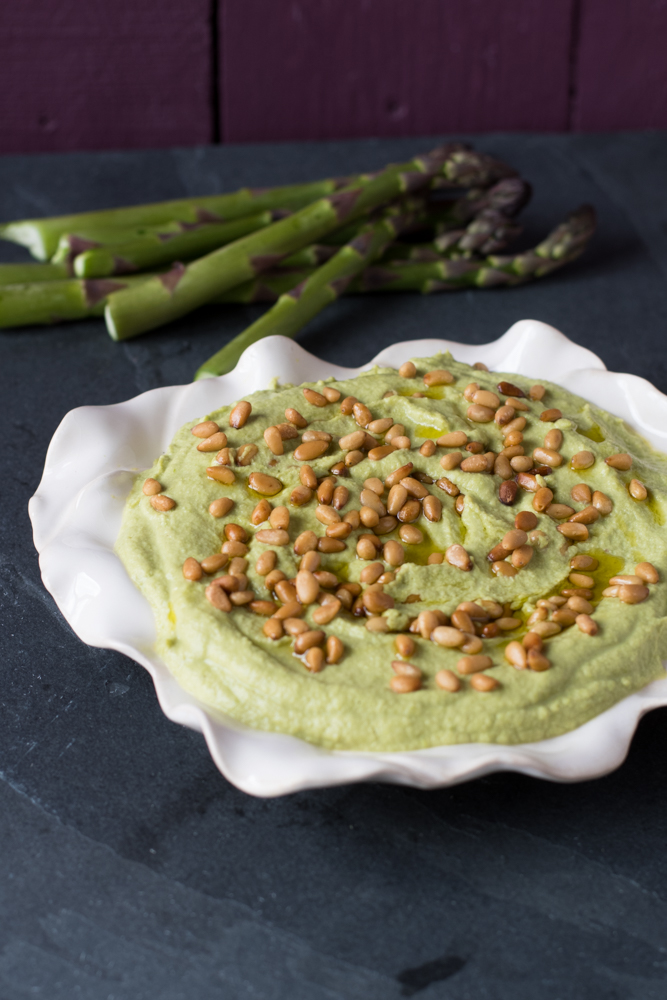 We're big fans of non-traditional hummus. And once you try this asparagus hummus recipe, something tells us you will be, too. Made with basic ingredients like chickpeas, lemon juice, and olive oil, this unique hummus is a must.
2. Perfect Roasted Asparagus
Vegan | Total time: 15 minutes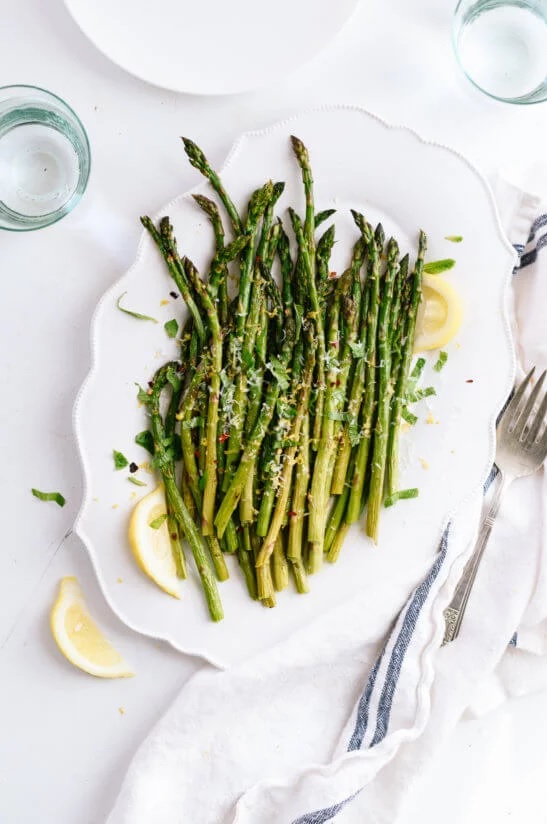 For a simple yet satisfying recipe, make a batch of roasted asparagus. Pair it with your favorite grains for a tasty entrée or serve it as a side dish. You can even enjoy it as a healthy party appetizer.
3. Asparagus Quiche
Vegan, Gluten-Free | Total time: 1 hour and 35 minutes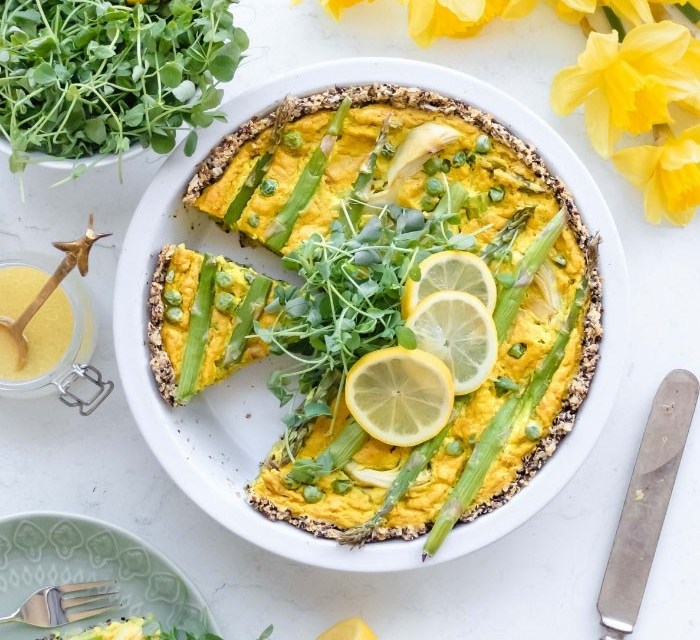 If you've never tried an eggless quiche, you're in for a treat. This vegan asparagus quiche is made of tofu and nutritional yeast, along with a quinoa and flax seed crust. It's also filled with nutritious spring veggies like asparagus, artichokes, and peas. Yum.
4. Vegan Risotto with Asparagus & Mushroom
Vegan, Gluten-free | Total time: 1 hour
While risotto is traditionally buttery and cheesy, it's possible to make it vegan. This mushroom asparagus risotto, for example, is perfectly creamy without animal products. It's also jam-packed with flavor, thanks to a blend of nutritional yeast, lemon juice, and white wine.
5. Oven Roasted Asparagus with Lemon Tahini Sauce
Vegan, Gluten-free, Oil-free | Total time: 20 minutes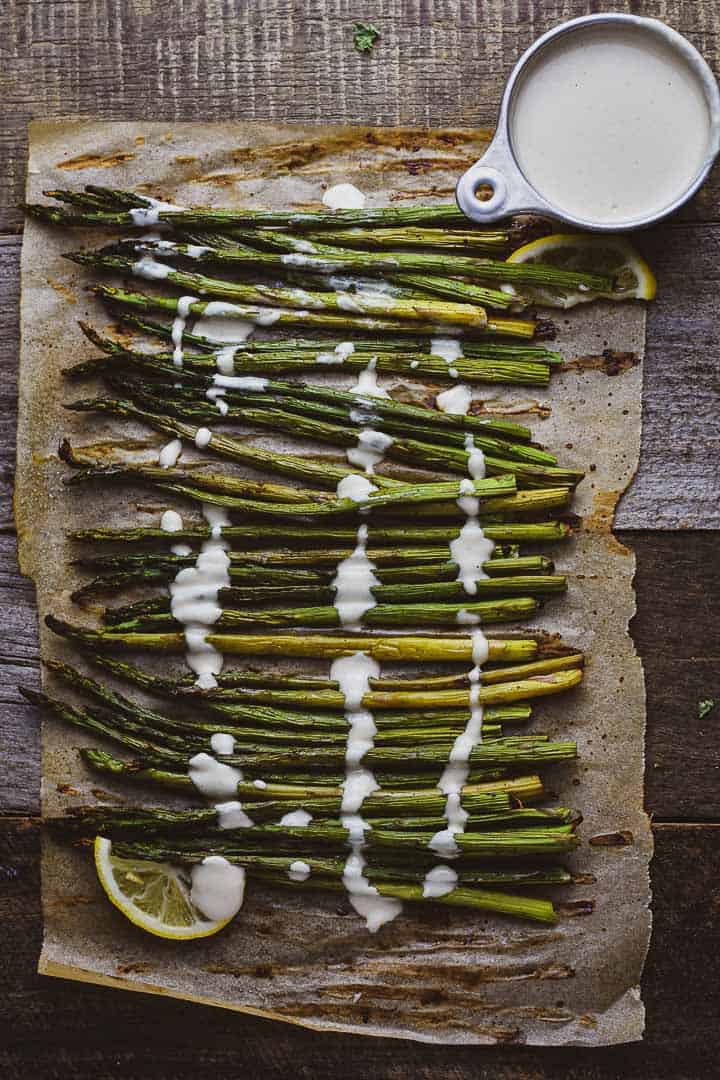 With just five ingredients, you can enjoy oven roasted asparagus as a snack or appetizer. The recipe also features an easy lemon tahini sauce, which is the perfect introduction to making condiments from scratch. Plus, if you make the sauce while the asparagus is cooking, the entire recipe will take just 20 minutes to make.
6. Grilled Asparagus Wrap
Vegan | Total time: 20 minutes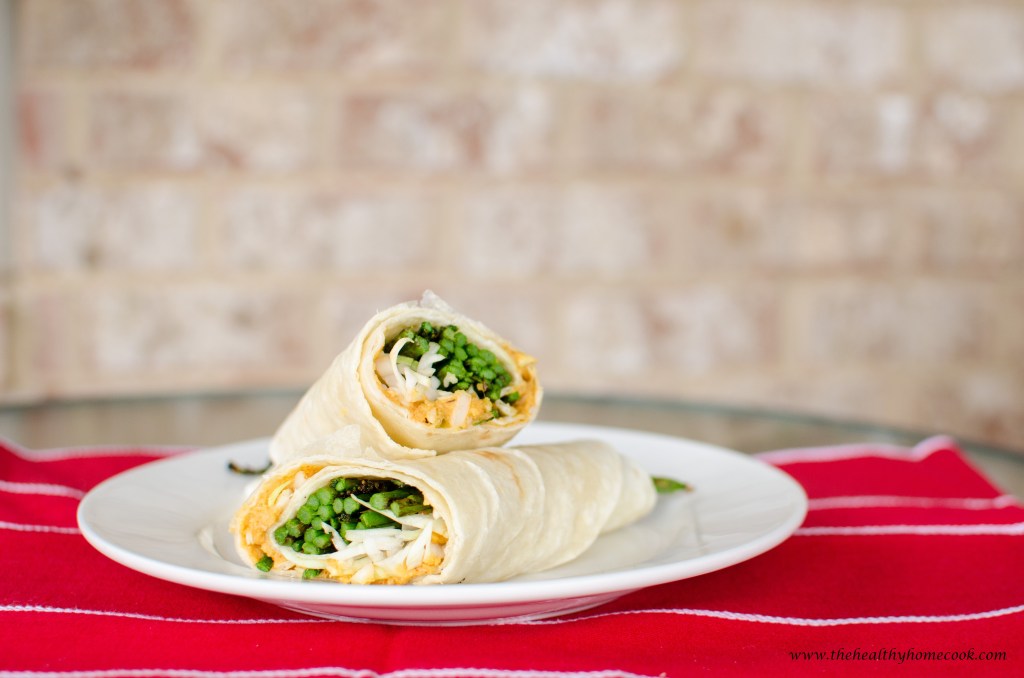 If you'd like to enjoy asparagus in a main meal, make this grilled asparagus wrap. It calls for just six ingredients, but you can easily customize it based on what you have on hand. Use a corn or coconut flour tortilla to make it gluten-free.
7. Asparagus, Green Garlic & Pea Tendrils
Vegan, Gluten-free | Total time: 15 minutes
For a generous serving of tasty greens, make this asparagus, green garlic and pea tendrils recipe. Ready in just 15 minutes, this dish is both easy and flavorful. Don't have pea tendrils? Use your favorite leafy greens instead.
8. Creamy Vegan Lemon Asparagus Pasta
Vegan | Total time: 30 minutes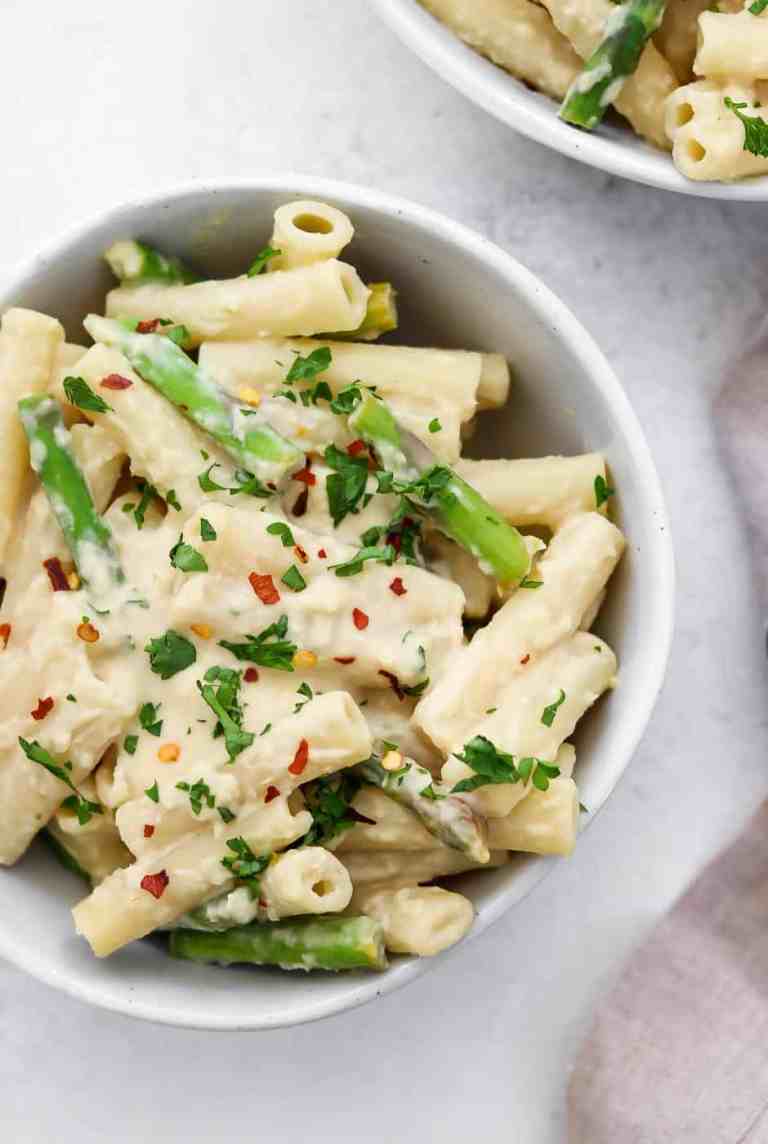 With staples like non-dairy milk and nutritional yeast, it's possible to make a pasta that's both vegan and creamy. We're especially loving this lemon asparagus pasta with white bean sauce, which is free of butter and dairy. Make it gluten-free by using gluten-free pasta.
9. Vegan Cashew Cheese and Asparagus Tart
Vegan | Total time: 40 minutes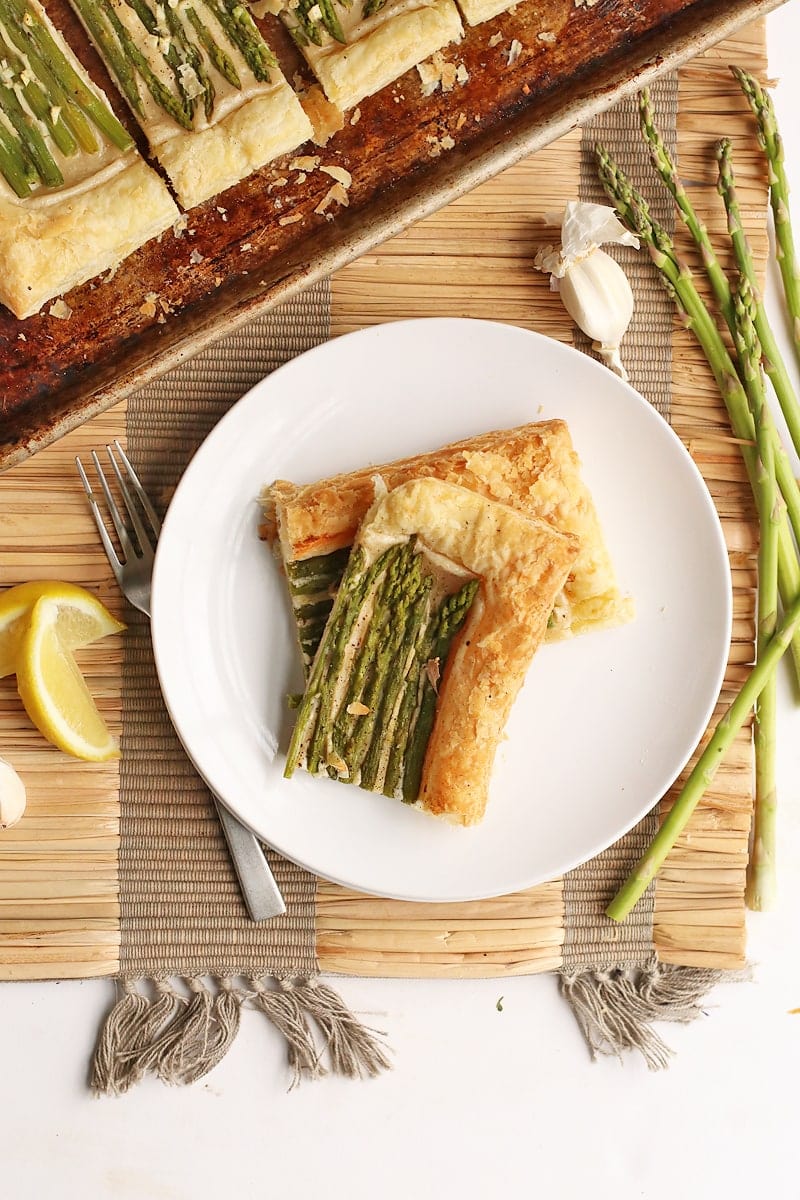 Asparagus, cashews, and vegan puff pastry come together in this asparagus cashew cream tart. It doesn't feature just any cashew cream, though — it's a lemon cashew cream. Basically, every bite of this innovative recipe will taste just like spring.
10. Vegan Cream of Asparagus
Vegan | Total time: 1 hour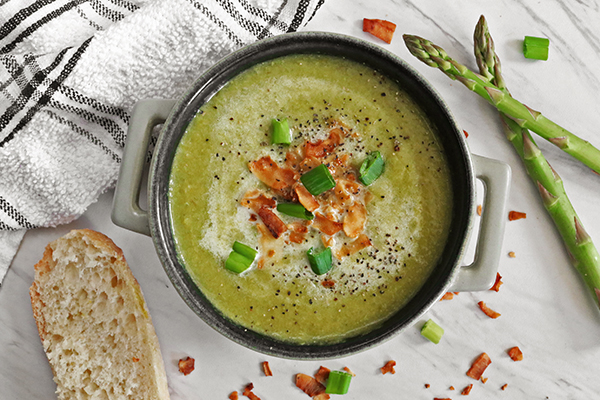 Make a vegan cream of asparagus soup with less than 10 ingredients. The soup features a base of pureed potatoes, which creates a wonderfully creamy consistency. We love eating this with vegan coconut "bacon" flakes.
11. Italian Asparagus Spinach Gnocchi
Vegan | Total time: 20 mintues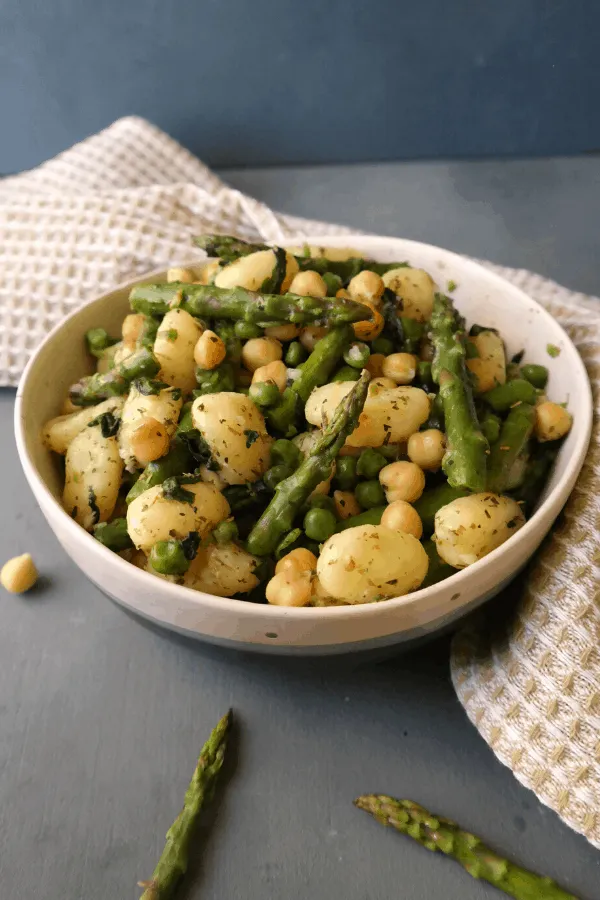 All it takes is 20 minutes to make this Italian asparagus spinach gnocchi. You can even use mostly canned or frozen veggies, making it a quick and convenient plant-based meal. Don't forget the fresh herbs, too!
12. Crispy Baked Asparagus Fries
Vegan | Total time: 35 minutes
Looking for a healthier alternative to crispy French fries? Make a batch of crispy baked asparagus fries. The flax eggs make this recipe egg-free, while the all-purpose flour and breadcrumbs can be substituted with gluten-free options, if you'd like. Snack on 'em with vegan ketchup or hot sauce.
Feature photo: ©KarepaStock/Bigstock