In the world of root vegetables, few things have wider appeal than carrots. Not only are these crunchy veggies super tasty, they're also full of essential nutrients (like vitamin C and potassium). Carrots are also rich in beta-carotene, a plant pigment that gives carrots their color and acts as a precursor of vitamin A.
And while you can't beat a simple snack of carrots and hummus, we love using carrots in our dinner entrees as well. Read on for our favorite carrot main dish recipes.
1. Carrot-Lentil Cakes with Garlic-Herb Tahini Sauce
Vegan, Gluten-free | Total time: 1 hour and 25 minutes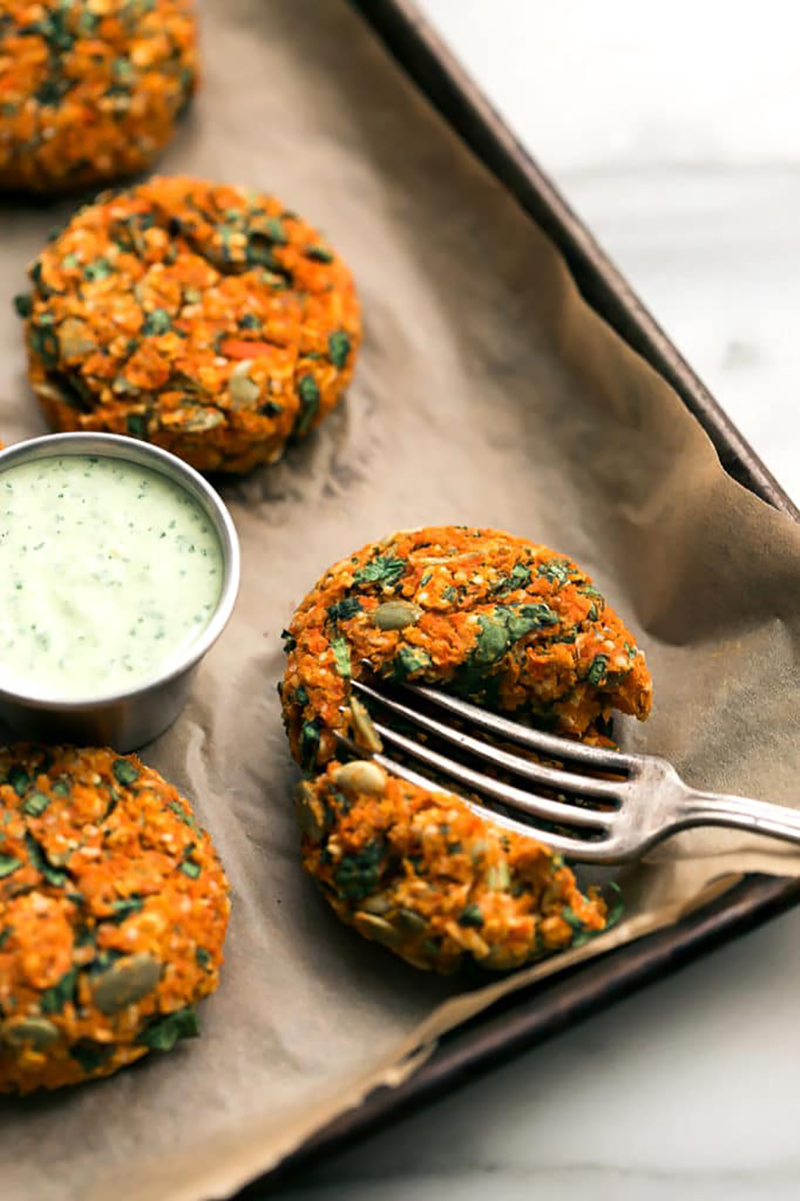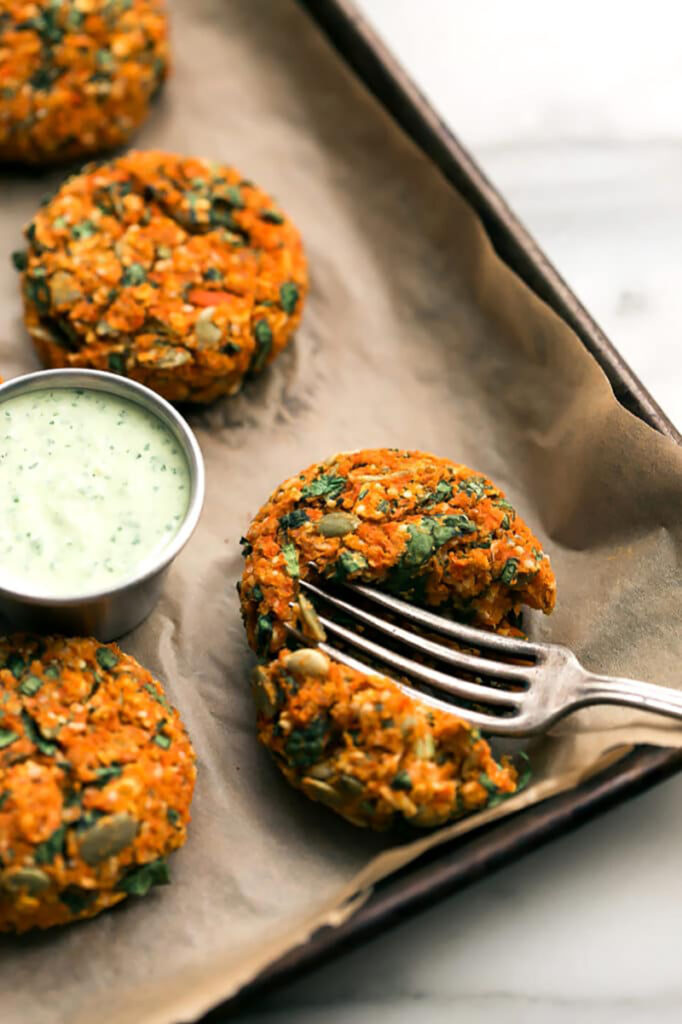 Fuel up on fiber and plant-based protein with these carrot-lentil cakes. The recipe also includes a homemade garlic-herb tahini sauce, which is perfect if you've got herbs growing in the garden. We'd love these cakes as sandwiches, but something tells us they're just as amazing on their own.
2. Peanut Carrot White Bean Burgers
Vegan, Gluten-Free | Total time: 40 minutes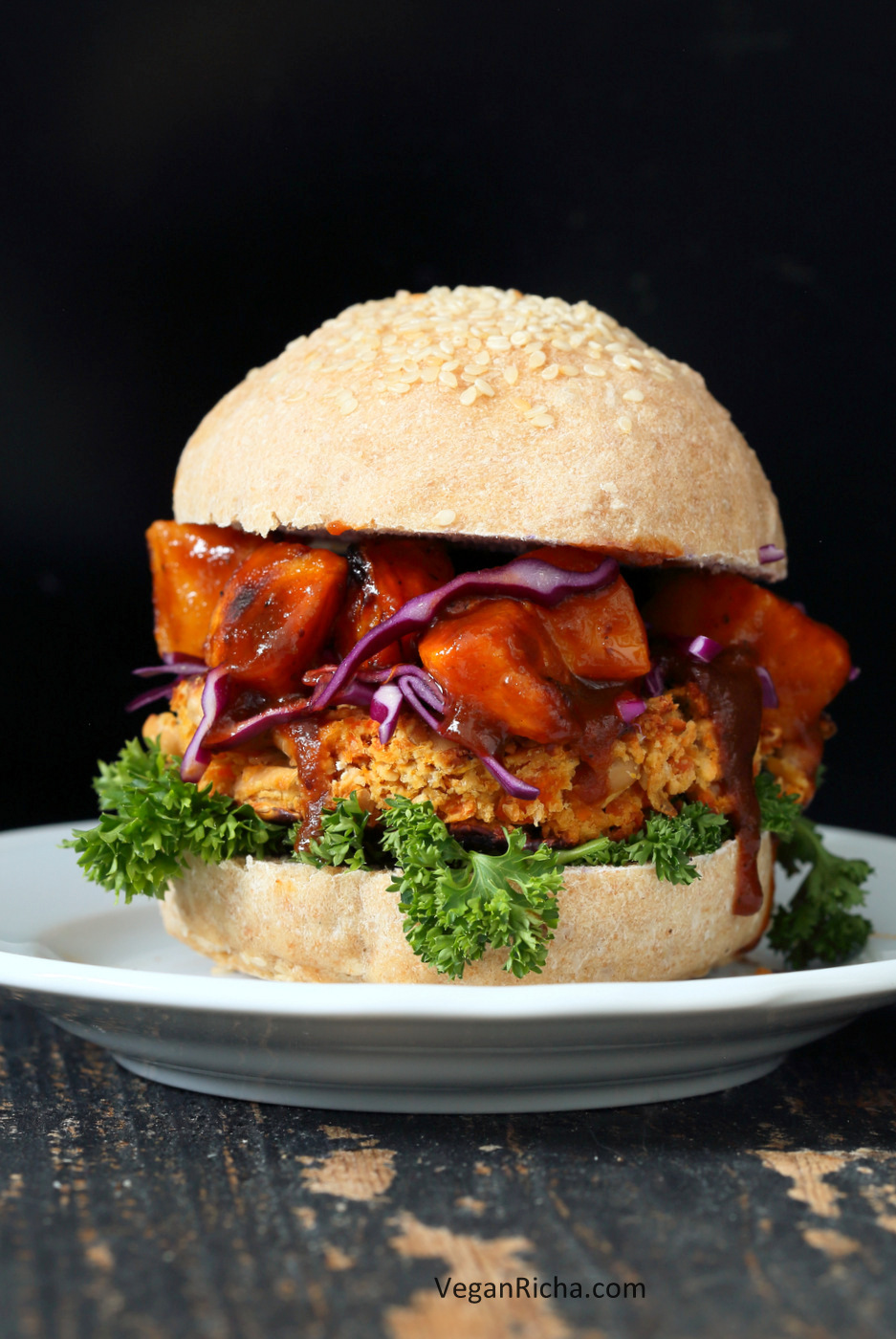 When it comes to veggie burgers, ingredients like chickpeas and sweet potato usually steal the show. But if you'd like to switch things up, try these peanut carrot white bean burgers. Top them off with your favorite vegan dressing and dig in.
3. Thai Carrot Cauliflower Rice
Vegan, Gluten-free | Total time: 25 minutes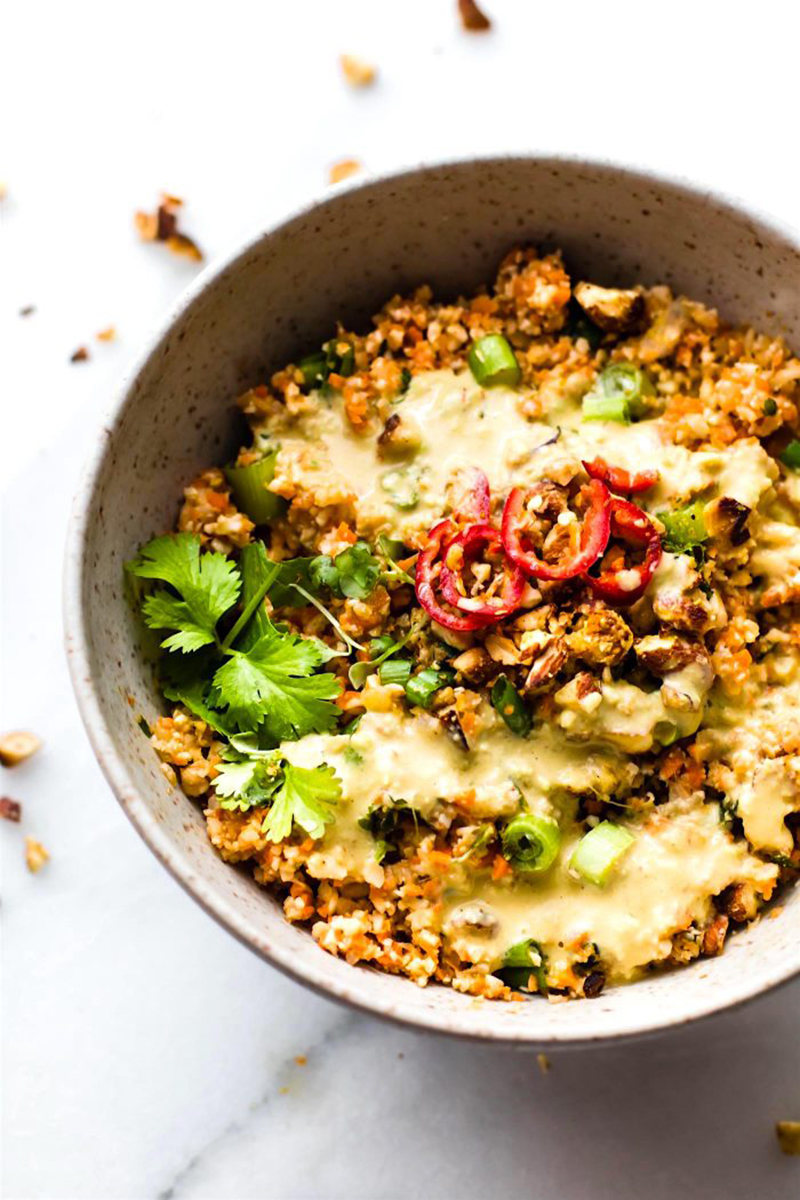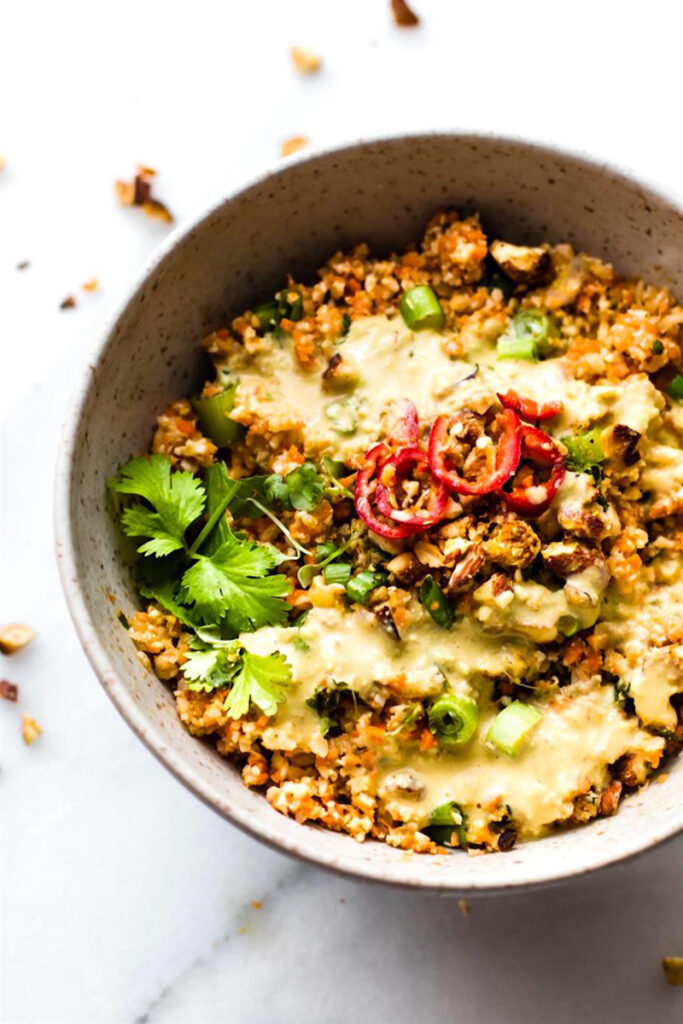 If you're all about the cauliflower rice trend, you'll want to try this Thai carrot cauliflower rice salad with avocado cream dressing. Ready in just 25 minutes, this vibrant salad is bursting with flavor and nutrients. As for the avocado dressing? It's truly something special, thanks to ingredients like chili sauce and ginger.
4. Vegan Quinoa Salad with Carrots, Cabbage, and Peas
Vegan, Gluten-free | Total time: 20 minutes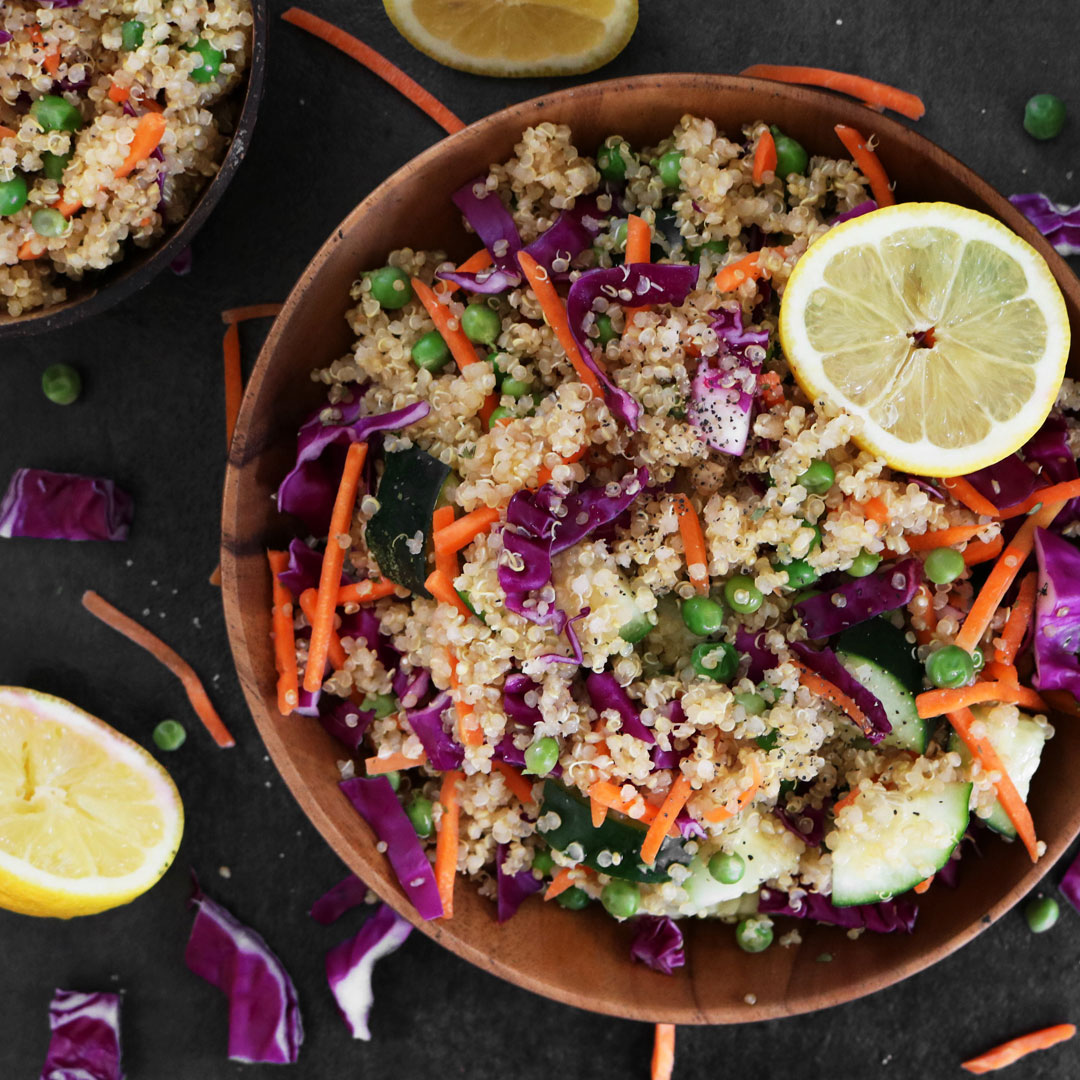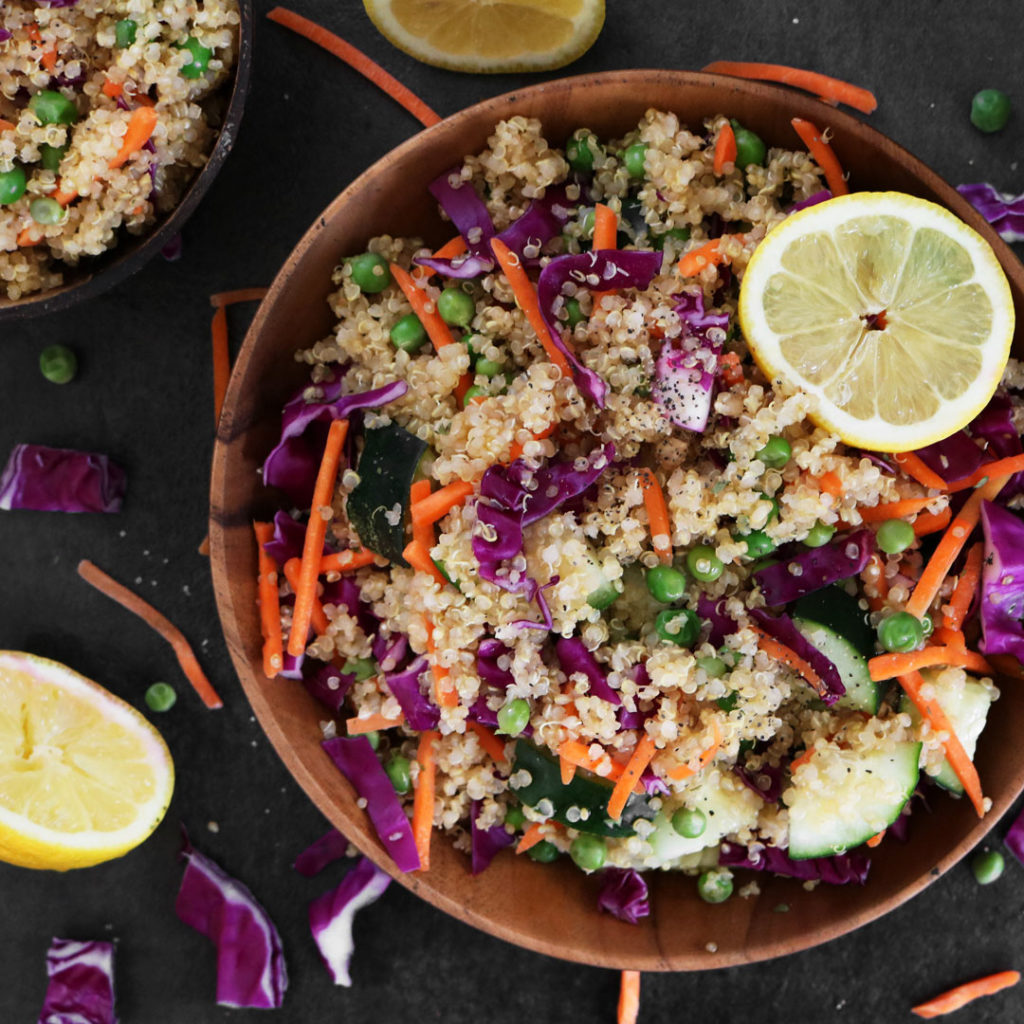 Though carrots aren't the base of this vegan quinoa salad, they totally make the recipe. The carrots, after all, add that satisfying crunch (and color) to this easy spring dish. It's one of our personal favorites.
5. Carrot Gnocchi
Vegan, Gluten-Free | Total time: 1 hour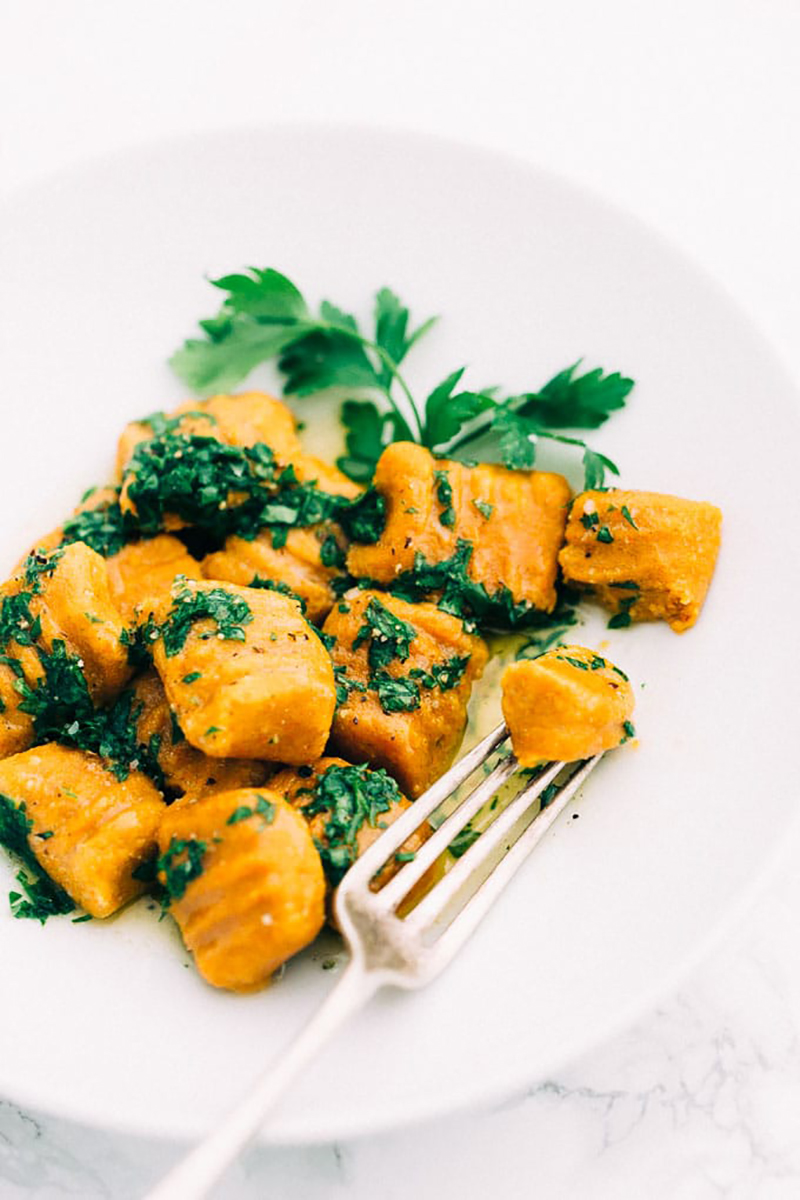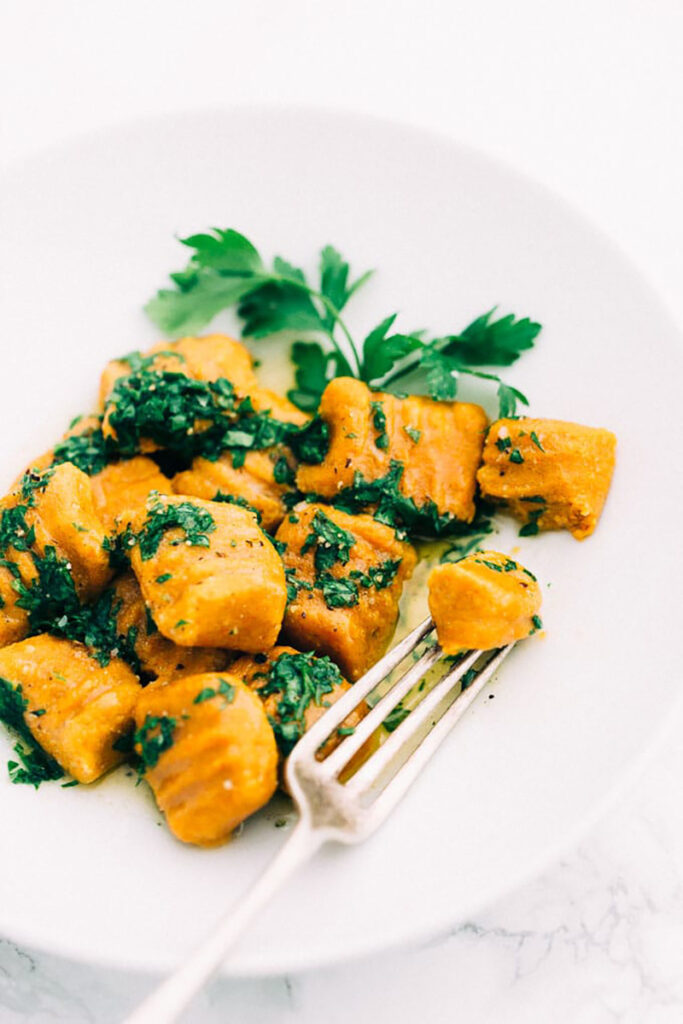 Wait… carrot gnocchi? Yes, you read that right. This pillowy, beautiful carrot gnocchi calls for just six basic ingredients, such as oat flour and sea salt. Enjoy it with vegan marinara sauce, pesto, or even just melted vegan butter.
6. Carrot & Potato Gnocchi with Walnut Pesto
Vegan | Total time: 2 to 3 hours (time varies)
If you love the idea of carrot gnocchi but simply can't give up the potatoes, try this brilliant combo: carrot & potato gnocchi with walnut pesto. Both the gnocchi and pesto offer unique takes on classic recipes. And while making gnocchi from scratch can be quite time-consuming, it would double as an excellent party or date night activity.
7. Carrot Hot Dogs
Vegan, Gluten-free, Soy-free | Total time: 1 hour and 5 minutes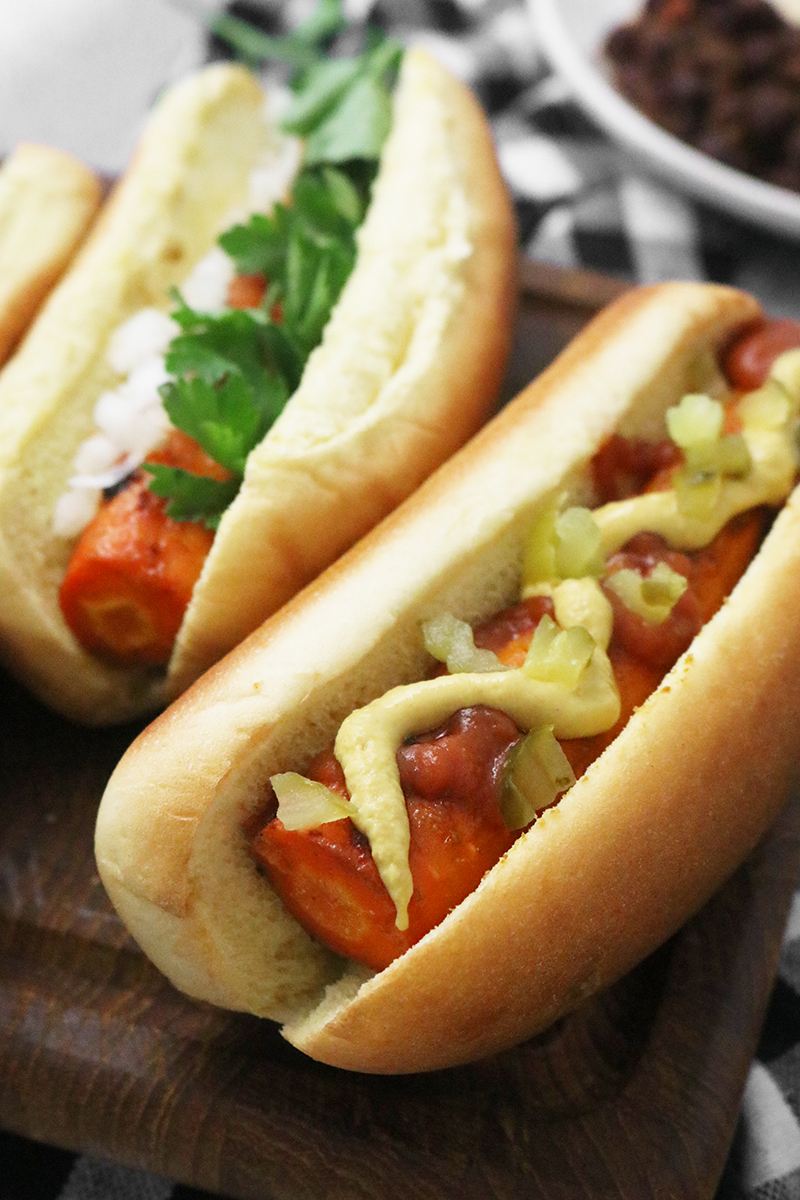 Carrots have a hearty taste and texture that makes for a perfect plant-based hot dog. And what better way to serve carrots as a main dish? Unlike the traditional meat version, these "dogs" are free of mysterious fillers and ingredients. Pair them with gluten-free buns for a gluten-free version.
8. Carrot Celeriac Spiralized Salad
Vegan | Total time: 50 minutes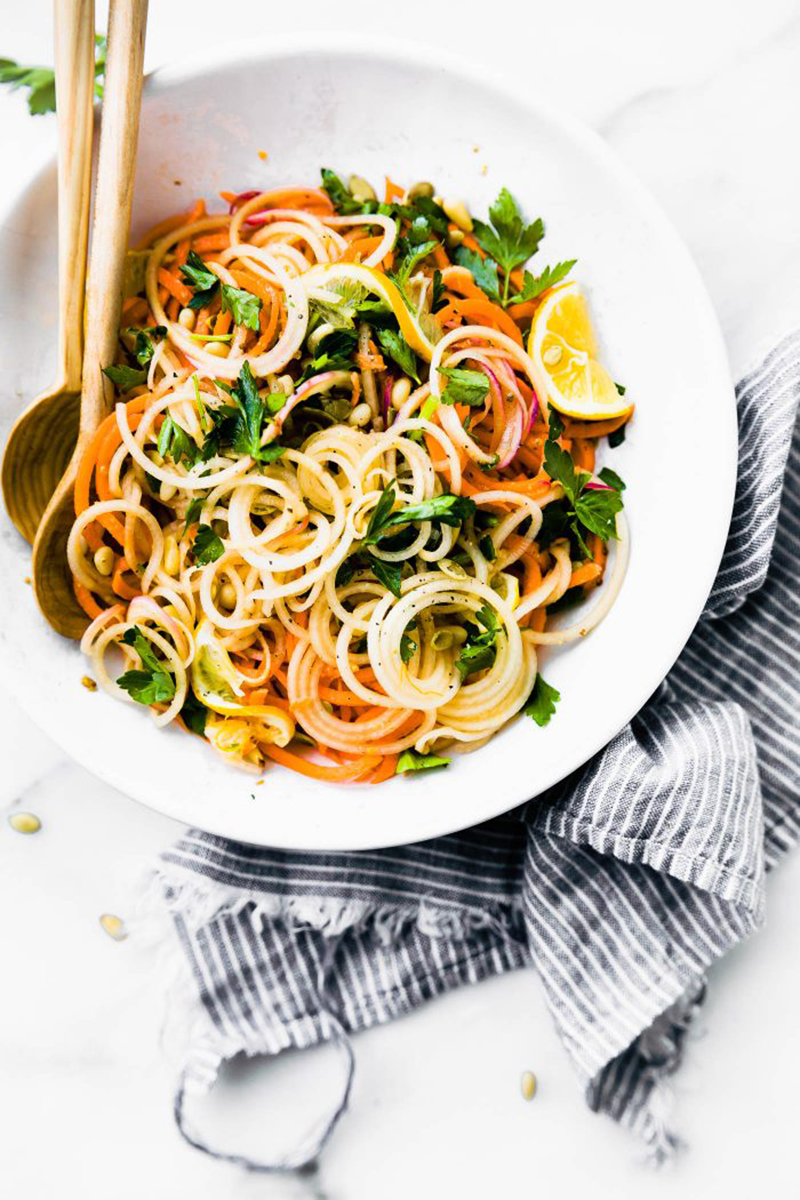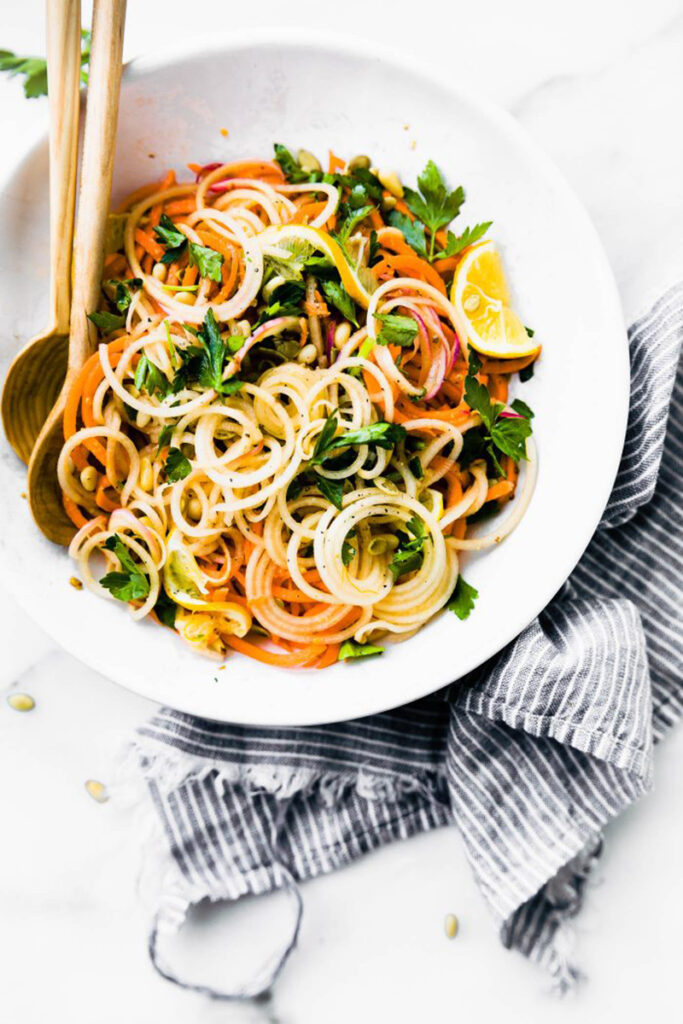 This spring, put your spiralizer to good use with this carrot celeriac spiralized salad. It's simple, nutritious, and extremely easy to customize. After prepping the meal (which takes just 10 minutes), all you need to do is let it marinate in the fridge.
In the market for a spiralizer? Check out the best spiralizers on Amazon.
9. Orange, Apricot and Couscous Salad
Vegan | Total time: 30 minutes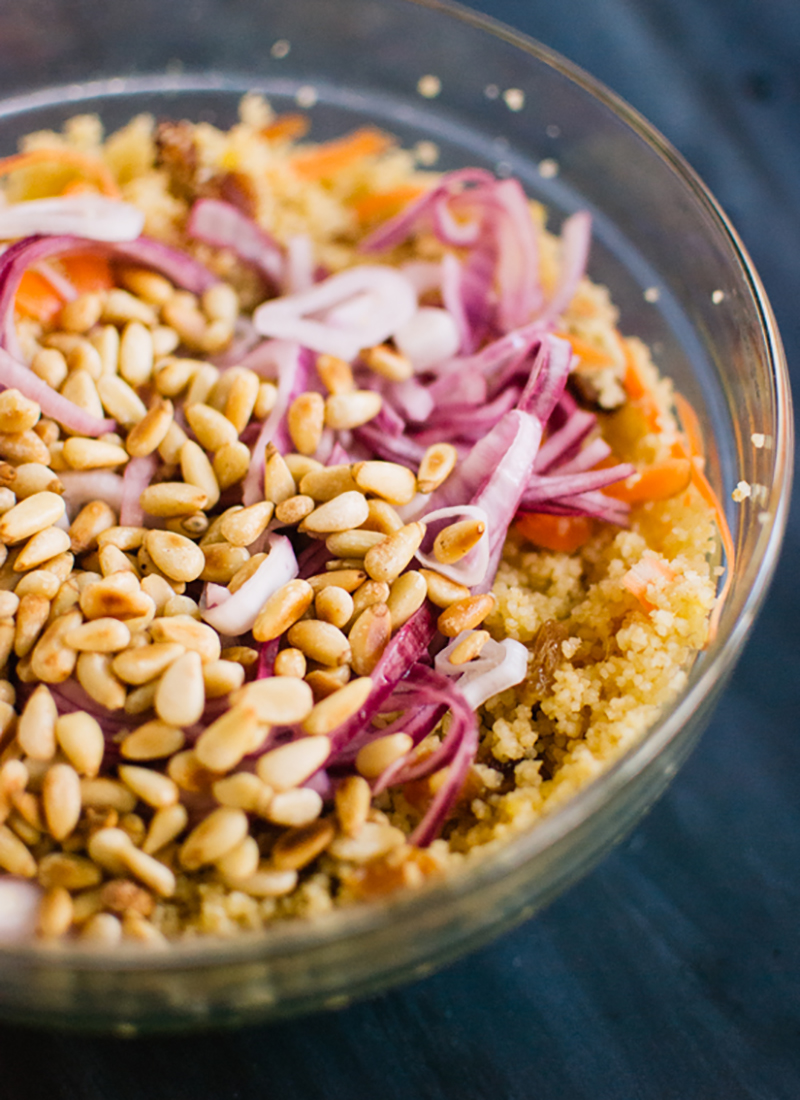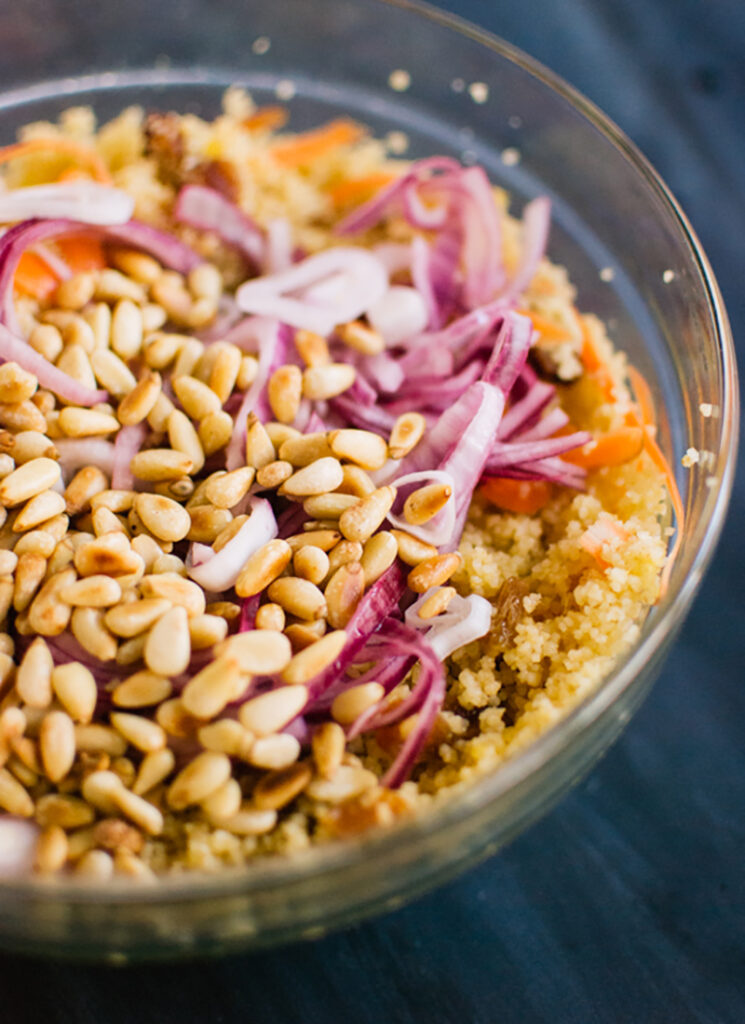 While couscous is often enjoyed in savory dishes, it works just as well in sweeter recipes. Take this orange, apricot and couscous salad, for example. With unique ingredients like orange juice, currants, and zesty ginger, it will surely make your taste buds sing.
10. Carrot and Avocado Gazpacho
Vegan, Gluten-free | Total time: 20 minutes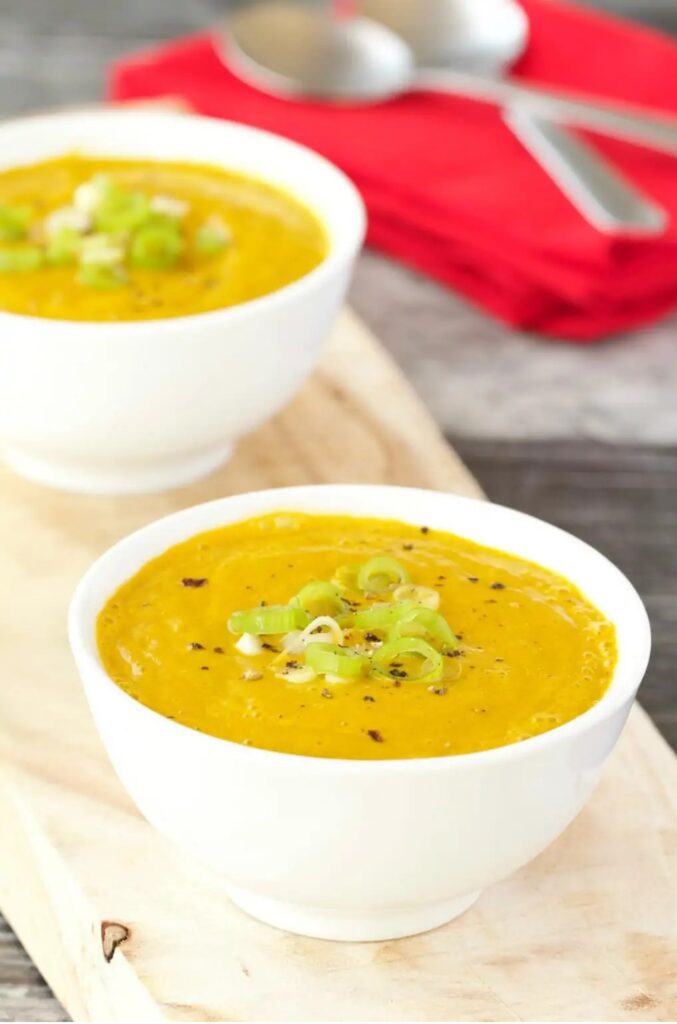 If you're looking for a light yet satisfying springtime meal, enjoy this carrot and avocado gazpacho as a main dish. As a chilled raw soup, it's ideal for those warmer days when you don't feel like turning on the stove.
11. Spicy Roasted Carrot Salad with Tahini Lentil Salad
Vegan | Total time: 30 minutes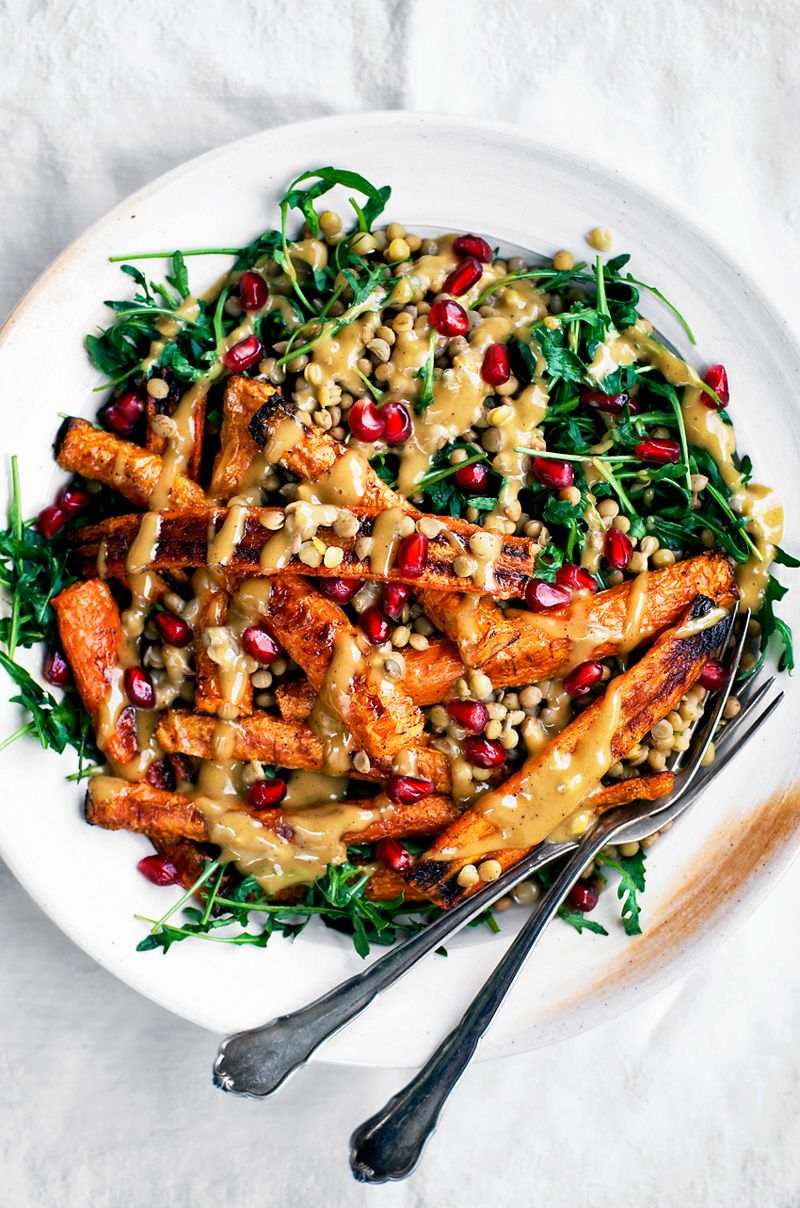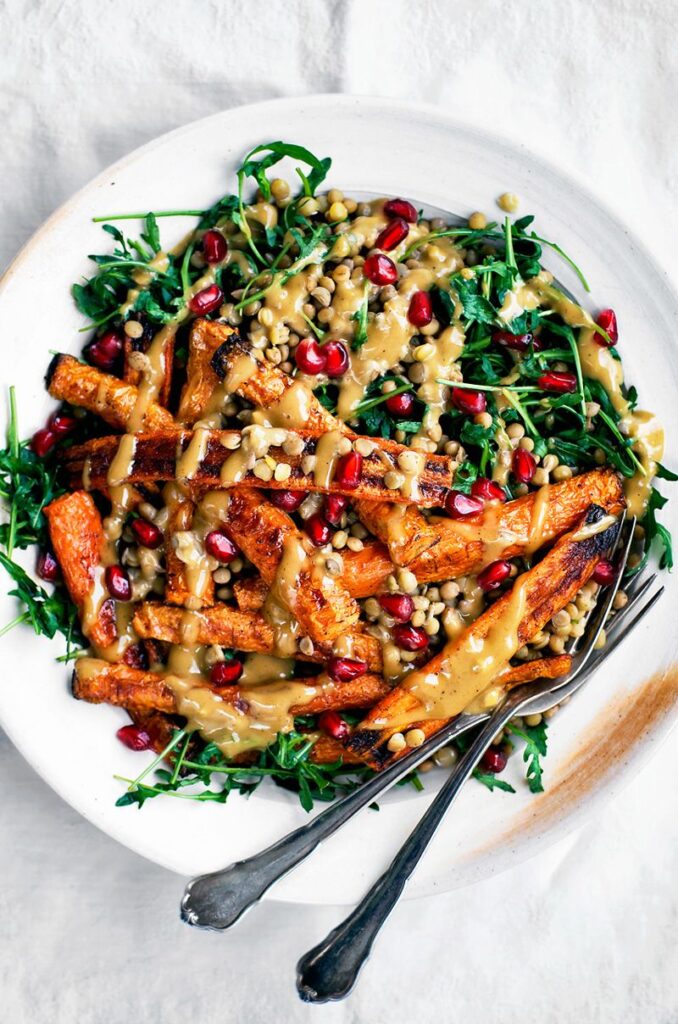 Half an hour is all it takes to make this spicy roasted carrot salad with lentils and tahihi sauce. The dish also packs a nutritional punch, thanks to the protein-rich lentils and vitamin-rich carrots. Not into spicy foods? Substitute the cayenne pepper and sumac with your favorite spices.
Bonus Recipe: Sweet Roasted Carrots
Looking for a simple option for a carrot main dish? It doesn't get more simple than this Sweet Roasted Carrots recipes. Give it a try!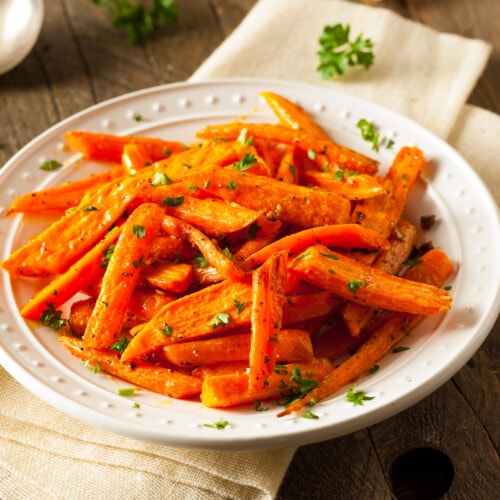 Carrot Main Dish Recipes: Sweet Roasted Carrots
Made with real ingredients like maple syrup and fresh thyme, these roasted carrots offer the perfect balance of sweet and savory. The carrots are hearty enough to serve as a main dish or as a side around the holidays or for a quick weeknight dinner.
Click stars below to rate, or leave a full review in the comments
Print
Pin Recipe
Ingredients
8

carrots

about 1 pound

2

tablespoons

avocado oil

¼

cup

maple syrup

1

teaspoon

salt

½

tsp

ground black pepper

1

tablespoon

fresh thyme

chopped

1

tablespoon

fresh oregano

chopped
Instructions
Preheat the oven to 400° Fahrenheit. Line a large baking sheet with parchment paper or a silicone baking mat.

Peel the carrots. Cut off the ends, then slice each carrot into thirds. Cut thicker pieces in half to ensure even cooking.

In a bowl, combine the avocado oil, maple syrup, salt, and black pepper. Whisk well. In a larger bowl, toss the sliced carrots with the maple mixture and herbs. Continue tossing until each carrot is evenly coated.

Transfer the carrots to the baking sheet in a single, even layer. Brush any leftover marinade on the carrots. Roast for 20 minutes, then flip the carrots. Roast for another 15 minutes or until tender and easily pierced with a fork. Keep a close watch on the carrots to ensure they don't burn.
Nutrition
Calories:
347
kcal
|
Carbohydrates:
54
g
|
Protein:
3
g
|
Fat:
15
g
|
Saturated Fat:
2
g
|
Sodium:
1336
mg
|
Potassium:
948
mg
|
Fiber:
9
g
|
Sugar:
36
g
|
Vitamin A:
41156
IU
|
Vitamin C:
26
mg
|
Calcium:
194
mg
|
Iron:
3
mg