Long gone are the days of vegans and vegetarians eating nothing but salad at a Memorial Day BBQ. Thanks to these 21 mouthwatering recipes, you can enjoy "veganized" versions of popular barbecue staples. What better way to kick off the start of summer?
You might even impress the taste buds of a few non-vegan guests. (If you're willing to share, that is.) You'll definitely want to add some of these to your spring recipes list.
Read on for our favorite vegan recipes for Memorial Day. Happy grilling!

1. Mexican Street Corn Burger
Vegan | Total time: 16 minutes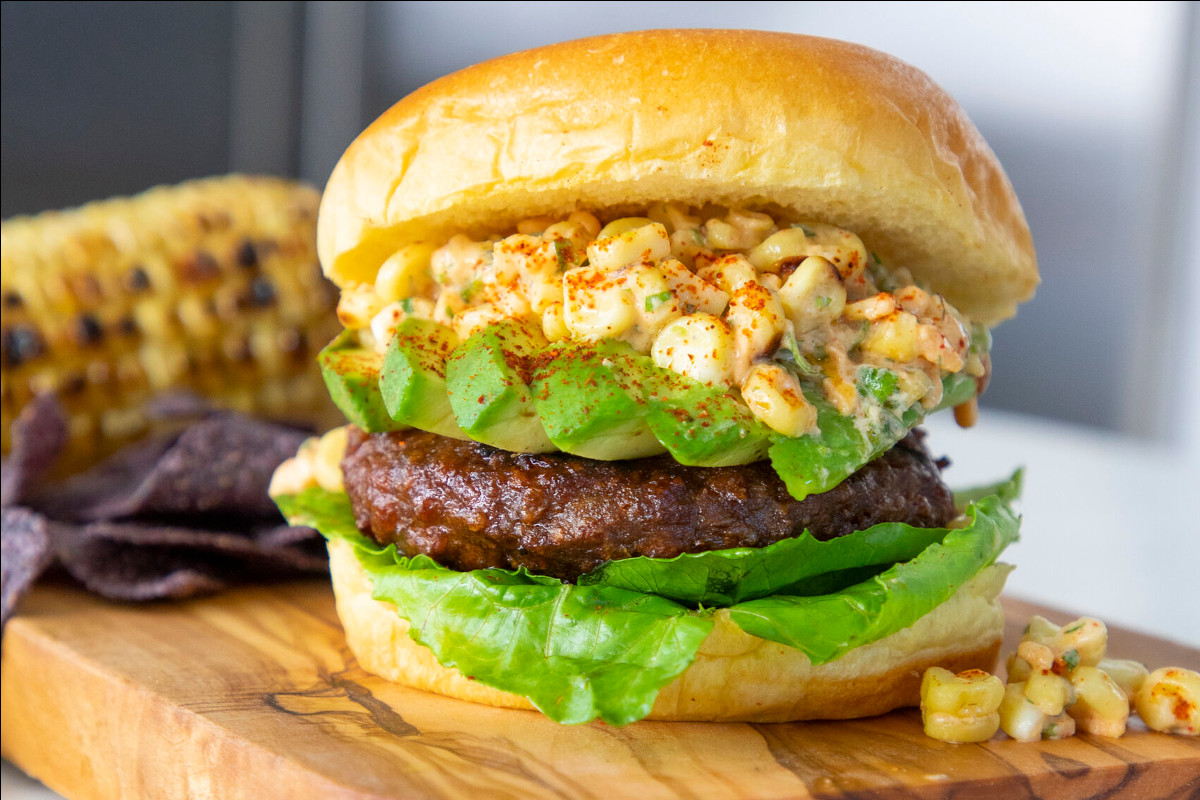 Enjoy the best flavors of elote with this creative Mexican street corn burger recipe. It features plant-based burgers topped with a mouthwatering mixture of fresh corn kernels, vegan mayo, lime juice, and cilantro. Top it off with vegan Parmesan for a summer dish that even meat eaters will love.
2. Vegan BBQ Sauce
Vegan | Total time: 15 minutes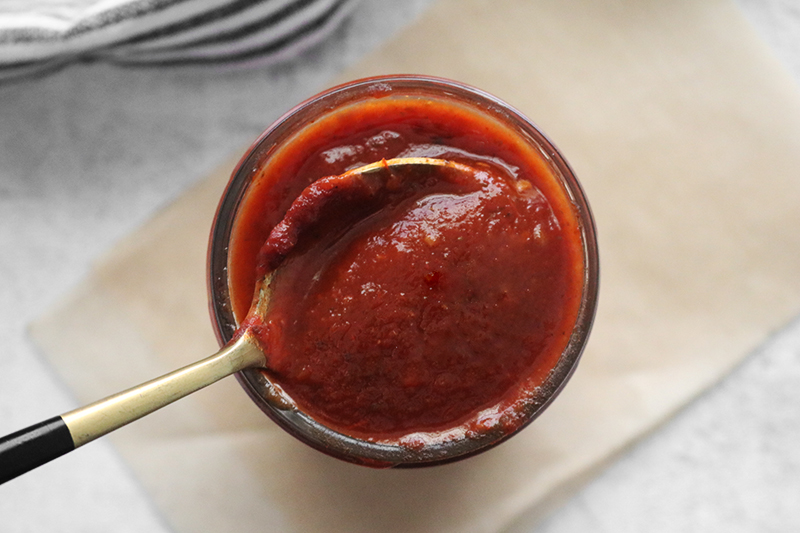 Although most store-bought BBQ sauces are already vegan, there's something special about making this iconic condiment from scratch. It allows you to adjust the ingredients to your liking—and enjoy bragging rights, too! We love serving this homemade vegan BBQ sauce with beans, veggie burgers, or crispy tofu.
3. Vegan Potato Salad
Vegan, Gluten-free | Total time: 45 minutes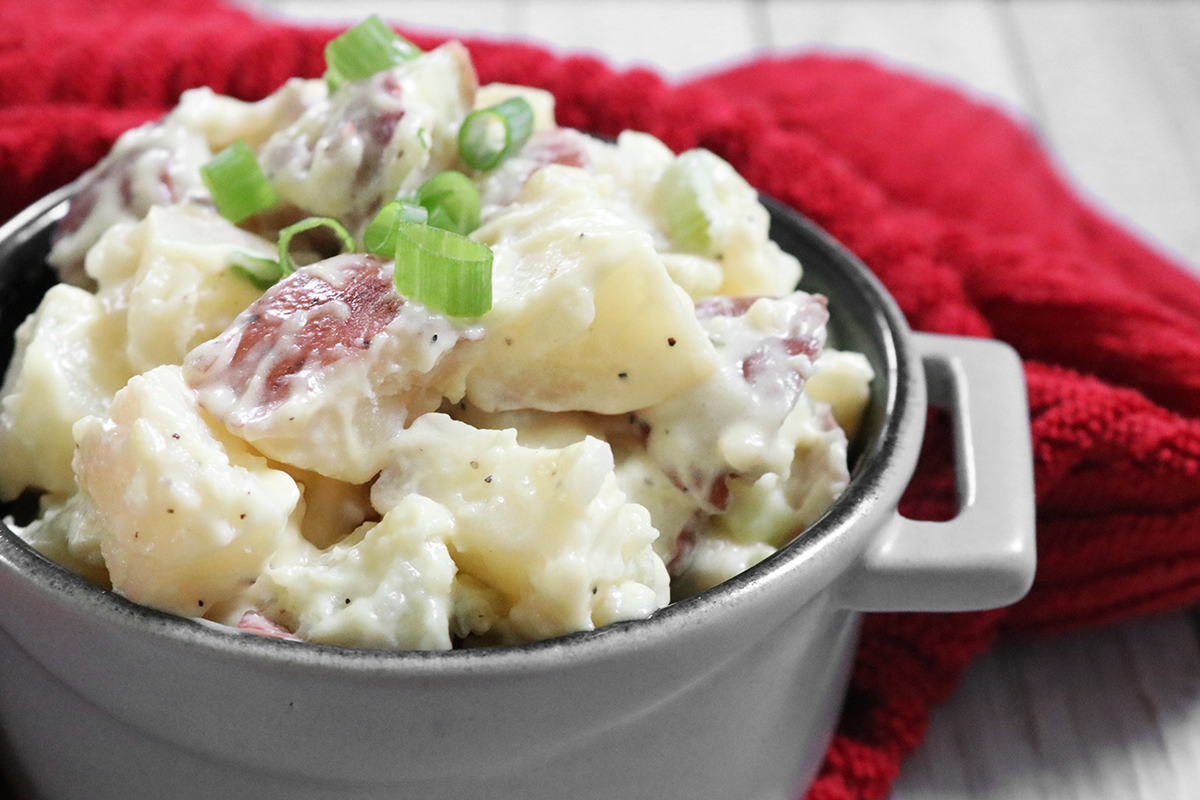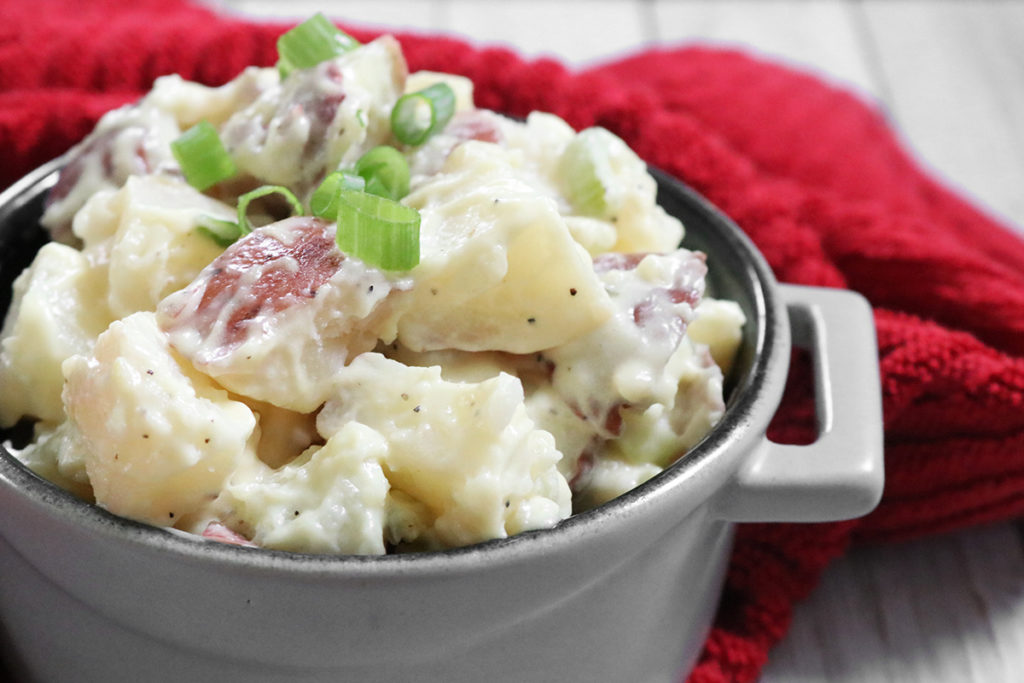 You know what they say about Memorial Day weekend: Potato salad, or it didn't happen. So, why not make a version that everyone can enjoy? This vegan potato salad is an easy, delicious side dish that's perfect for rounding out your summer menu.
4. Baked Beans and Grilled Corn on the Cob
Vegan |Total time: 1 hour
Much like potato salad, baked beans and grilled corn are barbecue essentials. Vegan baked beans are also surprisingly easy to make, so we know you'll love this simple recipe.
5. Vegan Quinoa Salad
Vegan | Total time: 20 minutes
Featuring a medley of peas, carrots, and purple cabbage, this vegan quinoa salad is both colorful and delicious. The recipe also includes a sunny lemon vinaigrette that will make your taste buds sing.
6. Black Bean and Corn Salad
Vegan | Total time: 10 minutes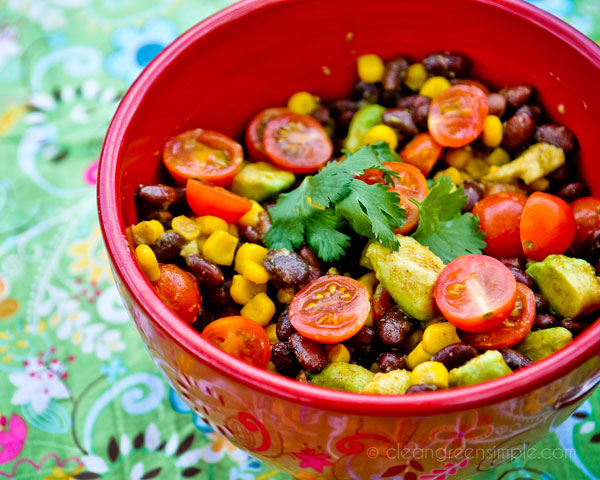 If you're looking for a quick vegan side dish for Memorial Day, make this black bean and corn salad. It calls for just 10 minutes and (mostly) pantry ingredients. Bonus: Serve it warm, cold, or at room temperature.
7. Potato Cauliflower Chickpea Salad
Vegan, Gluten-free| Total time: 45 minutes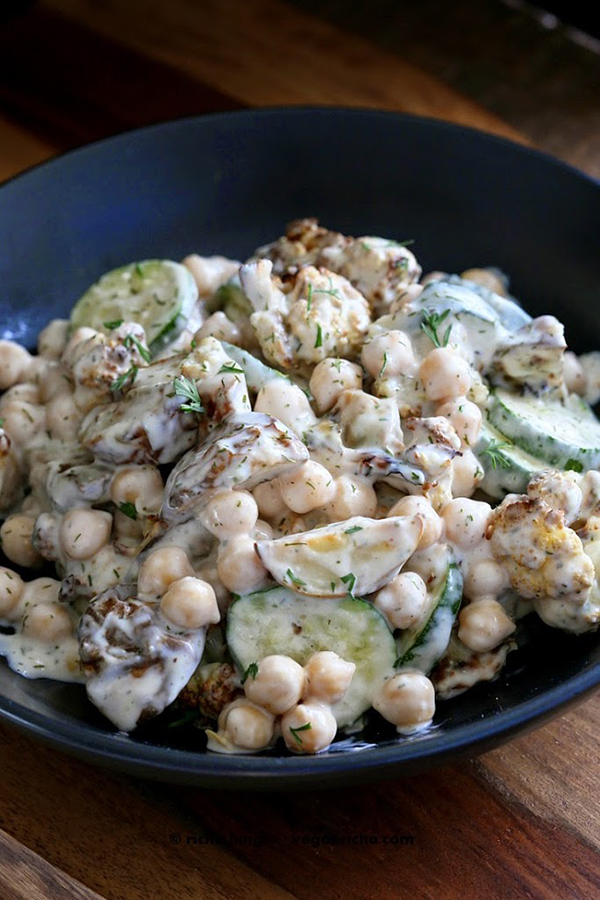 Want to take your potato salad game up a notch? Try this potato cauliflower chickpea salad by Vegan Richa. It even includes a homemade sour cream and onion dressing made with ingredients like lemon juice, dill, and garlic powder.
8. Marinated Veggie Kebabs
Vegan, Gluten-Free | Total time: 45 minutes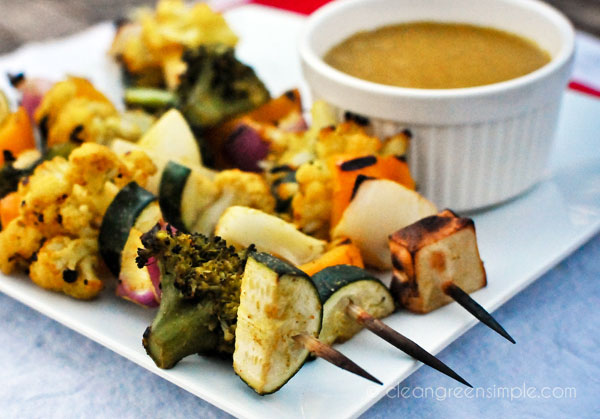 A barbecue simply isn't complete without veggie kebabs. But instead of tossing your favorite veggies in olive oil and calling it a day, why not try a curry marinade? You can even turn leftover marinade into a dipping sauce.
9. Easy Vegan Pesto with Basil, Walnut and Kale
Vegan, Gluten-free | Total time: 30 minutes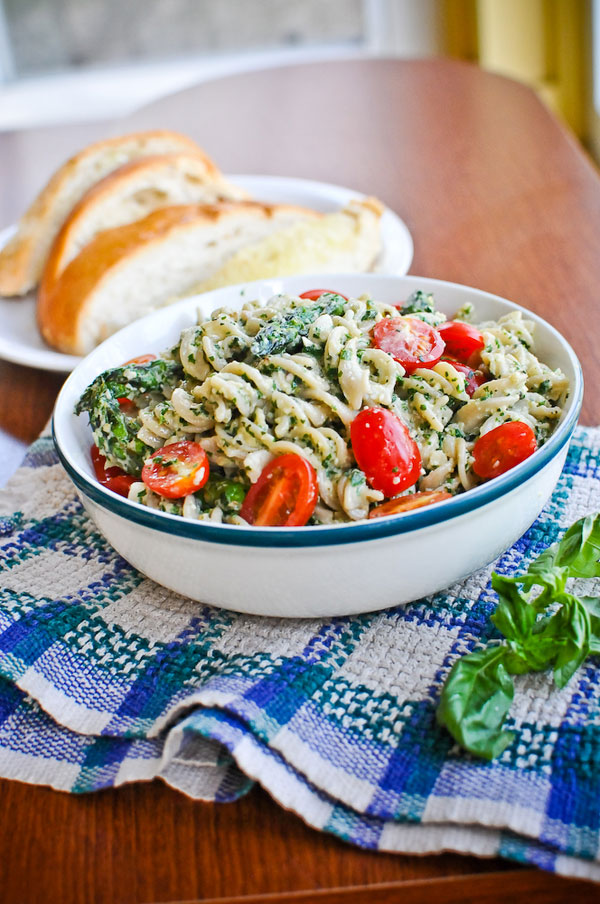 When it comes to spring and summer, you can't go wrong with pesto made with fresh basil. We love mixing it with veggies and pasta, just like we did in this easy vegan pesto with basil, walnut, and kale pasta dish.
10. Crispy Baked French Fries
Vegan, Gluten-free | Total time: 25 minutes
While making baked french fries might seems like a no-brainer, there are some tips and tricks for making them extra crispy. Plus, you can easily experiment with your favorite spices and seasonings, so anything goes.
11. White Bean Dip and Homemade Pita Chips
Vegan | Total time: 30 minutes
Impress your guests by making white bean dip and pita chips from scratch. The dip, which calls for just seven ingredients, can be easily adjusted based on your taste buds. Meanwhile, the pita chips take just 15 minutes to make.
12. Avocado Cilantro Lime Dip
Vegan | Total time: 5 minutes
If you couldn't tell, we're all about easy homemade dips. This four-ingredient avocado cilantro lime dip by Pumpkin and Peanut Butter is one of our favorites. Serve it with crackers, veggies, or pita wedges.
13. Crispy Cauliflower Tacos
Vegan | Total time: 50 minutes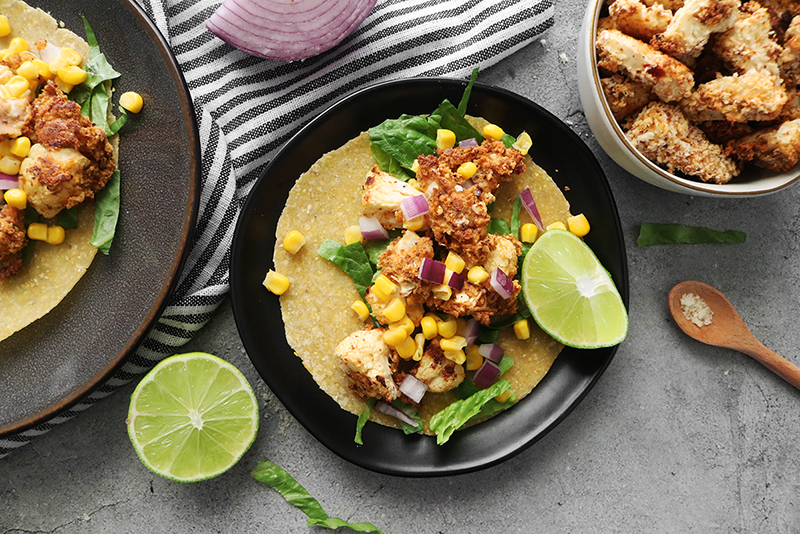 If you're trying to feed guests with different dietary needs, go for these crispy cauliflower tacos. It's a highly customizable entrée that everyone can enjoy. For example, you can provide flour and corn tortillas, plus non-dairy and regular cheese. Simply set out the ingredients on a table and let everyone have at it.
14. Beet, Oats, Garbanzo Bean/Chickpea Burger Sliders
Vegan | Total time: 35 minutes
These beet, oats, garbanzo bean sliders taste just as good as they look. In this delicious recipe, Vegan Richa served the sliders with multigrain buns and cashew basil pesto. Yum.
15. Vegan Portobello Burgers with Chipotle Mayo
Vegan | Total time: 30 minutes
Thanks to the baked crispy onion strings and homemade chipotle mayo, these vegan Portobello mushroom burgers are the definition of mouthwatering. (Tip: To make chipotle mayo, just mix vegan mayonnaise and chipotle peppers in a blender!) If you're pressed for time, skip the onion strings and toss the mushrooms on the grill for a quick entrée.
16. Carolina Pulled "Pork" Sandwich
Vegan | Total time: 45 minutes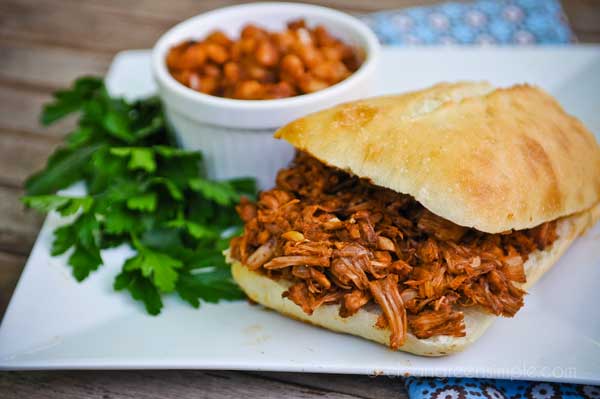 As one of the trendiest foods of the moment, jackfruit deserves a place in your vegan barbecue. These carolina pulled "pork" sandwiches, for example, can be made as regular-sized sandwiches or sliders.
17. Carrot Bacon
Vegan | Total time: 20 minutes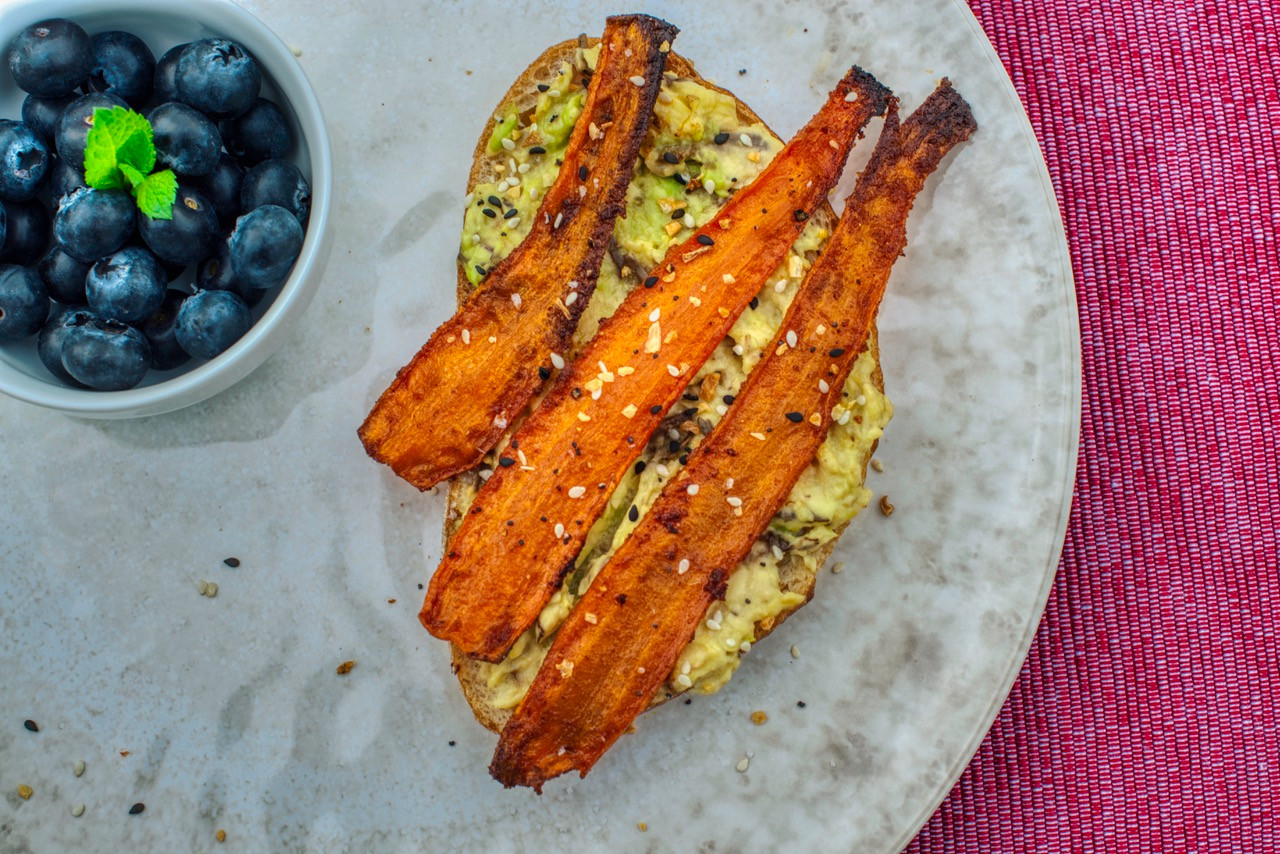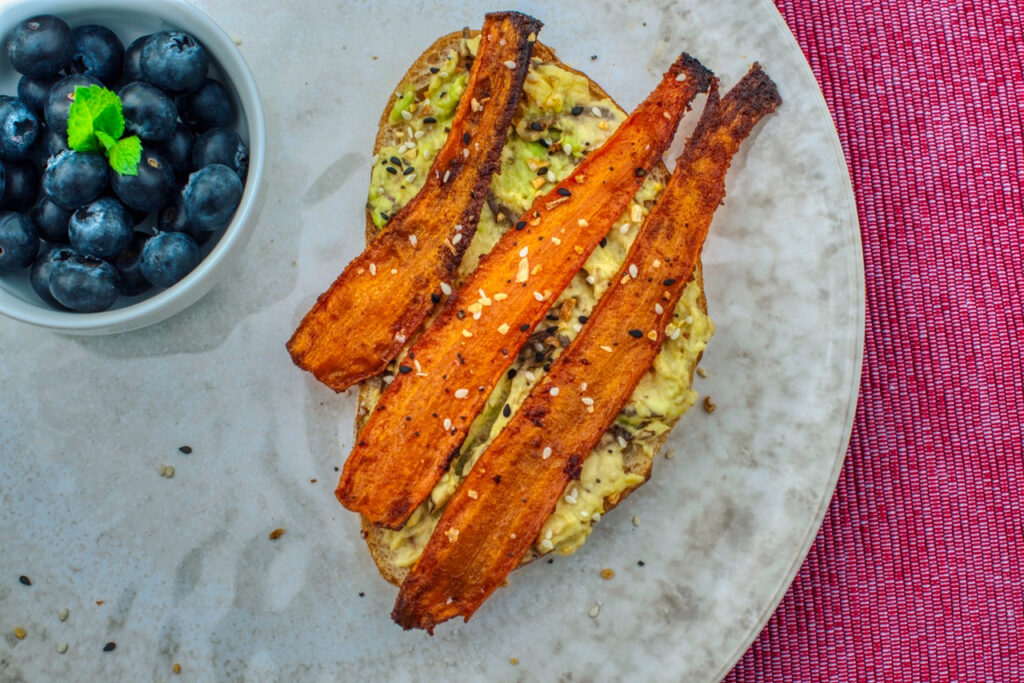 Give your burgers a crunchy topping with this amazing carrot bacon recipe. Or, serve it as a side dish with guacamole, hummus, or a cashew "cheese" dip. You can even chop it up and sprinkle it on appetizers.
18. Radish and Cucumber Salad
Vegan, Gluten-free | Total time: 10 minutes
If you're looking for a quick and easy spring salad, make this radish and cucumber salad by The Simple Veganista. Between the peppery radishes and tangy apple cider vinaigrette, this dish will be a hit with your friends and family.
19. Basil Jalapeno Corn Fritters
Vegan, Gluten-free | Total time: 35 minutes
These basil jalapeno corn fritters by Vegan Richa are gluten-free, soy-free, and flavorful, Serve it as an appetizer or side dish with a dip like vegan ranch dressing or guacamole.
20. Mango Smoothie Protein Popsicles
Vegan | Total time: 6 hours 10 minutes
Now that it's finally warm enough to enjoy frozen treats, you can be sure that we'll be making these mango smoothie protein popsicles by The Simple Veganista. They call for just four simple ingredients, and are healthy enough to eat for breakfast.
21. Summer Cherry Berry Fruit Salad
Vegan | Total time: 10 minutes
Finally, to complete your barbecue menu, make this summer cherry berry fruit salad from The Simple Veganista. It calls for a deliciously unique combination of ingredients, including cinnamon, cardamom, mint, and lemon.