Now that spring is finally around the corner, we can't stop thinking about vegan spring recipes. After all, the season is known for colorful vegetables, picnics, and of course — sunshine! We also can't forget about the fresh herbs from our windowsill gardens and local farmer's markets. Together, these elements represent the best of spring.
And whether you're new to vegan cooking or simply want to eat more vegetables, you'll find that spring is full of tasty inspiration. Plus, making seasonal vegan recipes is surprisingly easy. It comes down to knowing the right combination of ingredients and substitutes.
That's why we've rounded up our favorite vegan spring recipes. From crispy asparagus to fresh basil, these simple dishes are bursting with seasonal flavor. Happy spring!
1. Black Bean & Corn Salad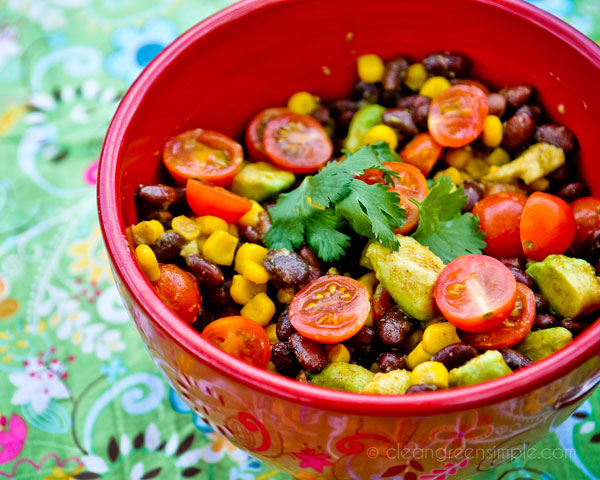 For a quick meal, try this black bean and corn salad. The recipe, which includes a simple homemade lime dressing, is free of gluten, soy, and refined sugar. You can eat it by the spoonful, but it tastes great with tortilla chips or in taco shells.

2. Vegan Egg Salad
A spring picnic wouldn't be complete without vegan egg salad sandwiches. And while "vegan egg salad" may seem like an oxymoron, you can easily make it with basic ingredients like tofu, vegan mayo, and spices. The flavor and texture of this dish is surprisingly similar to traditional egg salad.

3. Roasted Carrot Everything Hummus
In the spring, carrot recipes are an absolute must. That's why we love this roasted carrot everything hummus by our friends at Pumpkin and Peanut Butter. In just 35 minutes, you can make a beautiful orange hummus to pair with pita, veggies, or your favorite crackers.

4. Asparagus, Green Garlic & Pea Tendrils
Nothing says "spring" like a pile of fresh greens. This asparagus, green garlic, and pea tendrils recipe is the perfect side dish, whether you're hosting a party or eating lunch on your porch. All it takes is six ingredients and 15 minutes.

5. Roasted Broccoli with Creamy Basil Dressing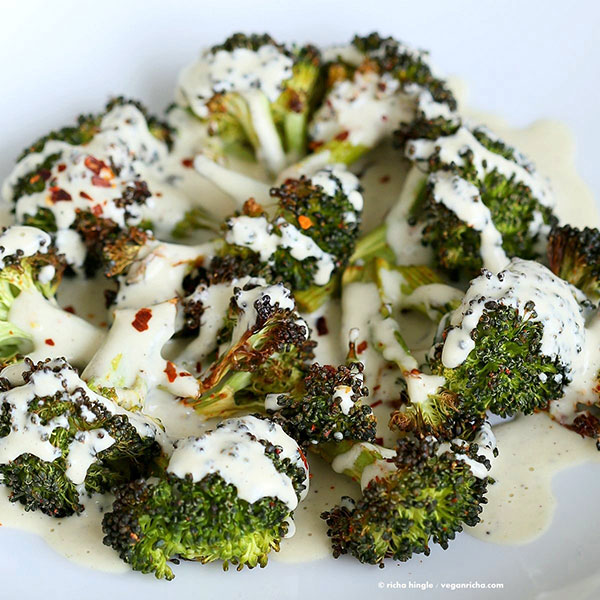 Thanks to Vegan Richa's roasted broccoli with creamy basil dressing, we just fell in love with broccoli all over again. This gluten-free and soy-free dish features an amazing cashew-based sauce. Enjoy it as a spring appetizer, side dish, or midday snack.

6. Mango Salad with Avocado Herb Dressing
In this spring salad recipe by Hip Fit Foodie, sweet mangos and crisp cucumbers are the stars of the show. Her recipe also includes a flavorful avocado herb dressing, which pairs well with the salad. This mango salad with avocado herb dressing is colorful, healthy, and takes just 10 minutes to make.
7. Pesto & Red Pepper Sandwich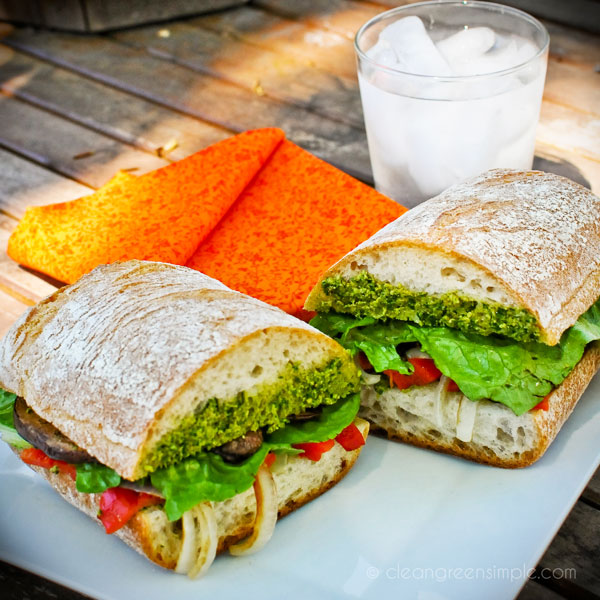 Did you know that pesto is extremely easy to DIY? With this pesto red pepper sandwich recipe, you can make your own pesto and pair it with veggies like red pepper and mushrooms. We enjoyed these fillings with gluten-free bread, but you can use the bread (or wrap) of your choice.

8. Roasted Sugar Snap Peas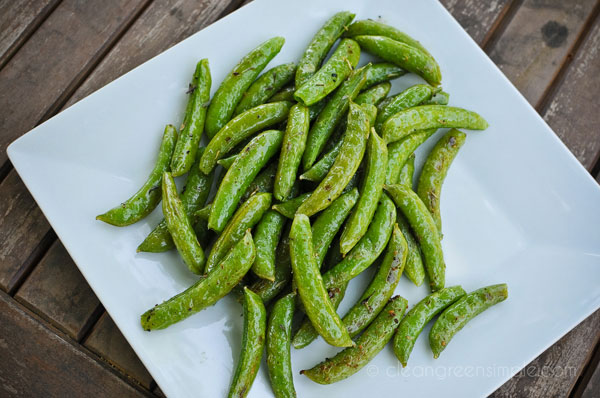 Sugar snap peas are in season during the spring and summer, so we'll definitely be munching on these roasted sugar snap peas for the next few months. If you can't find sugar snap peas, use asparagus instead.

9. Carrot Pudding with Cardamom
This dairy-free Indian carrot pudding by Vegan Richa is bursting with flavor, color, and nutrients. It can be enjoyed warm or cold, so it's perfect for those "in between" days of spring. You can also eat this carrot pudding with cardamom with toppings like dried fruits and toasted nuts.

10. Easy Vegan Pesto with Basil, Walnut, and Kale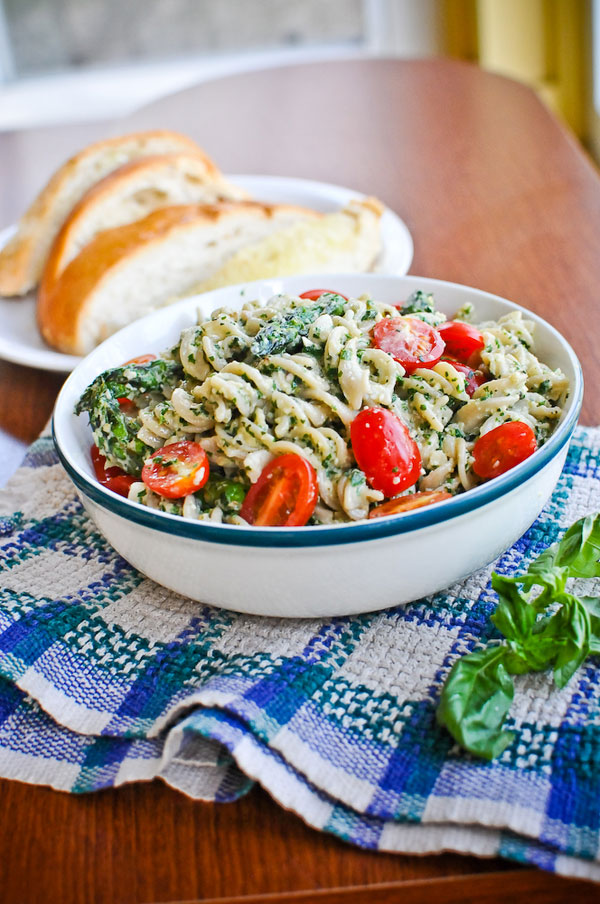 For another vegan spring recipe, make this basil, walnut, and kale pasta dish. The basil adds a seasonal touch, while the walnuts bring in a satisfying crunch. It's another picnic-friendly dish that can be eaten warm or cold.

11. Vegan Risotto with Asparagus & Mushroom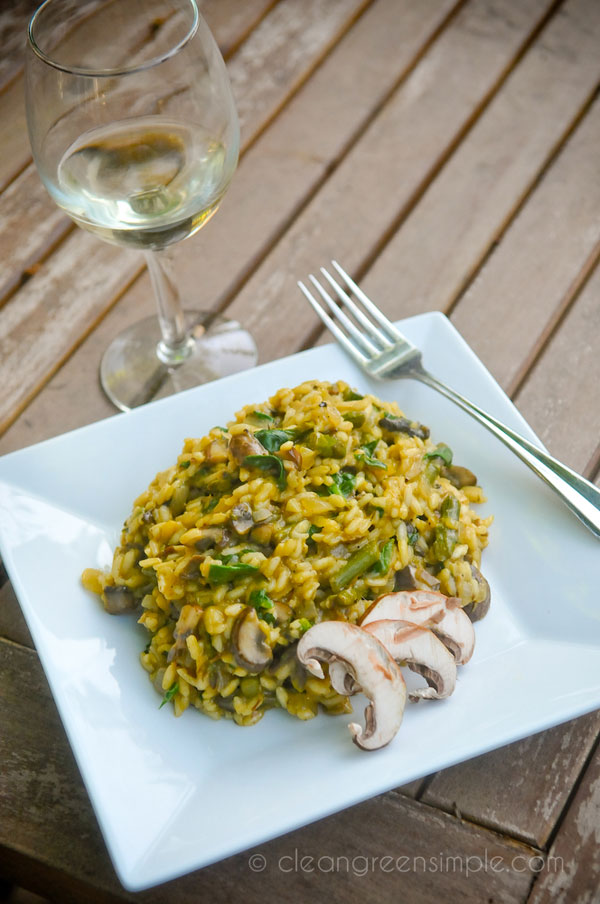 We all know risotto is often full of butter and cheese. But thanks to this vegan risotto with asparagus and mushroom, it's possible to make a dairy-free version. The finished product is so creamy and rich that you'll have to convince yourself that it doesn't have butter.

12. Teriyaki Soba Noodle Spring Rolls
If you love spring rolls, you'll love these teriyaki soba noodle spring rolls from Pumpkin and Peanut Butter. The recipe includes a homemade teriyaki sauce, and the dish can be made gluten-free. Something tells us these would pair wonderfully with those roasted sugar snap peas.

13. Curry Marinated Veggie Kebabs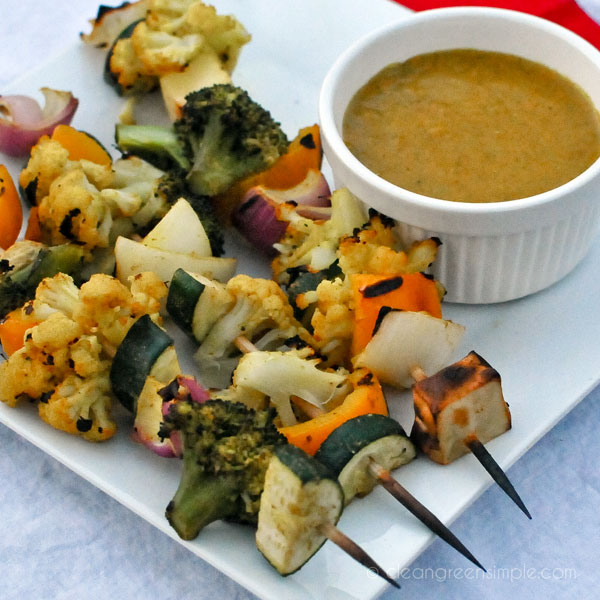 This spring, whip up a batch of curry veggie kebabs with cauliflower, zucchini, and mushrooms. They're perfect for feeding a crowd during those sunny spring barbecues. Plus, when it comes to kebabs, you can easily customize the recipe according to the veggies you have on hand.

14. Easy Vegan Lettuce Wraps
These vegan lettuce wraps double as a light and healthy lunch. The recipe is tofu-free, so it's perfect if you're limiting or avoiding soy. The filling is made with veggies like leek, mushrooms, and carrots, but you can use your favorite options. We recommend pairing this with our carrot ginger dressing.

15. Quick & Easy Vegan Pad Thai
Looking for a new way to use sugar snap peas and carrot? This vegan pad thai is your answer. It doesn't contain fish sauce, and it can be easily made gluten-free. To make the recipe even easier, use frozen stir-fry vegetables.

16. Grilled Eggplant Stacks
These vegan grilled eggplant stacks look just as good as they taste. The "stacking" method also gives them a fancy vibe, which can be useful if you're hosting a spring or summer gathering. Plus, this recipe doesn't contain gluten, soy, and refined sugar.

17. Raspberry Vinaigrette with Artichoke Heart Salad
For a unique way to enjoy berries, make a vegan raspberry vinaigrette. Both versions are creamy and customizable, and work well with a diverse range of dishes. We loved it with this simple artichoke heart salad.
Do you have a favorite vegan spring recipe? Let us know in the comments, below!