Coffee is a morning staple. But if you're looking for a better morning routine that won't cause jitters or dependency—or maybe you're just after better coffee that'll work harder for you—then we've got your answer right here. In fact, we've got nine answers!
Below, you'll find the nine best mushroom coffee brands. Our choices range from coffee-free mushroom powder drinks that deliver balanced energy levels and a serious nutrient boost to delicious coffee-mushroom blends that even die-hard caffeine addicts will love.
What Is Mushroom Coffee?
Mushroom coffee is all the rage right now, and for good reason. These drinks are said to offer more stable energy than regular coffee and a ton more nutrients, antioxidants, and health benefits. But what exactly is mushroom coffee?
There are two categories mushroom coffee can fall into: coffee-mushroom blends and coffee-free mushroom drinks.
Products that fall into the former category are made with a coffee bean base but also contain mushroom powder. This blending process cuts the caffeine content down by around half while adding all the amazing benefits mushrooms bring. Plus, these products tend to taste like traditional coffee, making for an easier transition.
Coffee-free mushroom coffee doesn't contain any coffee beans. Usually, these products are made with a blend of mushroom powder and tea or herbs. This mix provides little to no caffeine, plenty of health benefits, and a taste that is somewhat coffee-like but with a more earthy flavor.
The Best Mushroom Coffee
The number of mushroom coffee brands on the market has exploded over the last few years. That's great news for mushroom-coffee addicts and for those looking to experiment with this new drink for the first time.
To help you navigate this crowded niche, we present to you the top 9 mushroom-based coffee alternatives.
If you're ready to break it off with regular coffee completely, then MUD\WTR is here for you. This alternative to coffee is made with a delicious blend of functional mushroom powder, tea, and spices for an altogether different trip.
MUD\WTR offers two options in the instant coffee-ish department: Rise and Rest. Their Rise product is made with black tea, cacao, and stimulating medicinal mushrooms like lion's mane and Chaga. Their Rest product is made with rooibos tea, reishi, turkey tail, and calming herbs like valerian and passionflower.
Both these superfood mushroom coffee varieties come in ready-to-mix powder form and have a deliciously creamy, chai-tea flavor.
Your new morning ritual comes with a free frother and 30-servings of mud, in addition to free US shipping, free creamer sample with a subscription service. Skip or cancel any time.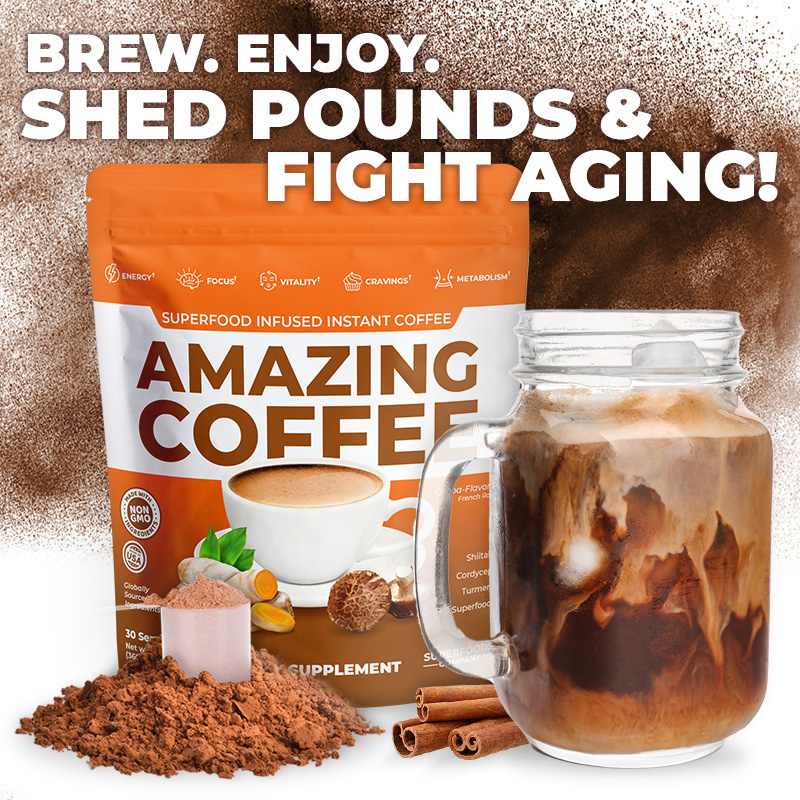 Photo courtesy of Superfoods Company
Amazing Coffee is a blend of french roast coffee and 12 superfoods. It's available in pods and in instant variety. Amazing Coffee claims to assist with weight control, boost brain power, fight aging and curb cravings. Those are big claims, but with all the ingredients they pack into this unique product, we'll let you decide.
Superfoods also offers Amazing Creamer, the perfect complement to coffee. It has a delicious french vanilla flavor and is packed with collagen, MCT oil, and hyaluronic acid. Wow, the health benefits just keep coming.
We're really psyched about this new comer to our review board. Can a combination of 12 superfoods in two flavors, Cocoa and Hazelnut, with a bit of caffein, rock your morning? We think yes! That's pretty super!
If you're stuck on your good ole cup o' joe from the Columbian or Peruvian fields of dreams, then you could do worse than check our their Superfood Tabs and Ashwavana powdered drink! If you were born after the 60's, google the drink astronauts brought with them in space, "Tang"
Ryze mushroom coffee is a coffee blend option made easy. Their powdered products are meant to be mixed directly into hot water or milk and don't require any brewing. Each bag of instant mushroom coffee contains more mushrooms than coffee, including cordyceps, lion's mane, reishi, shiitake, turkey tail, and king trumpet.
In addition to medicinal mushrooms and Arabica coffee, you'll also get a healthy dose of MCT oil with each serving. Not only does this oil add a deliciously creamy texture, but it comes with plenty of its own health benefits (1).
If you're new to the coffee-mushroom game, let me introduce you to Four Sigmatic. This veteran mushroom coffee company has been creating accessible mushroom products for years. All of their mushroom coffee is made from blended regular coffee beans and mushrooms for a familiar taste that offers exceptional results.
Four Sigmatic has a long line of products to choose from, including the standard "Think" caffeinated coffee blend, "Chill" decaf blend, and "Defend" probiotic-enhanced blend. Best of all, most products are available in ground, whole bean, and K-cup forms. You'll get a touch of that earthy flavor with these products, but the overwhelming taste is more like actual coffee.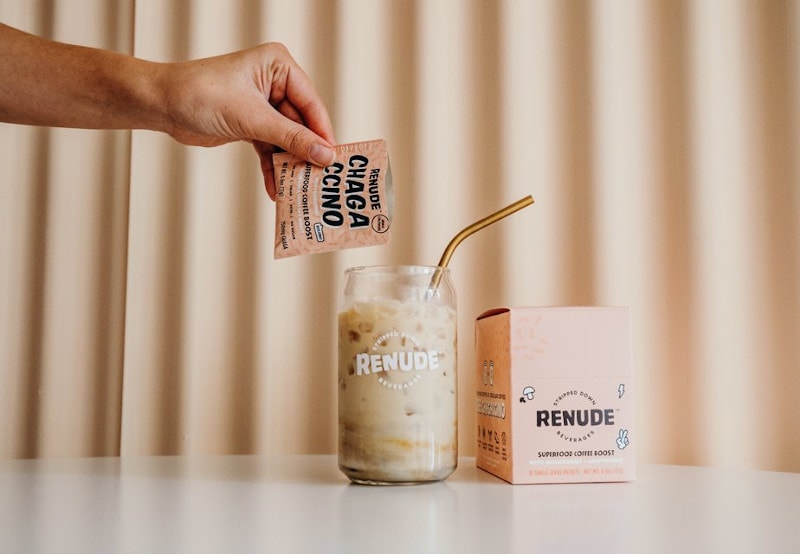 For those having a hard time ending it with your favorite morning brew, Renude Chagaccino has the perfect solution. This powdered product is meant to be added to your favorite cup of coffee to elevate it both in terms of taste and nutritional power.
Each packet of Chagaccino is packed with powdered wild forged Chaga, cocoa, cinnamon, and monk fruit extract. It's basically a mocha makeover for your coffee with a ton of added benefits. And, in case there are any questions: yes, it tastes as good as it sounds!
For those more into the mushroom than the coffee, we bring you Sacred 7 by Naturealm. This 100% pure functional mushroom blend contains seven of the most powerful mushrooms, including Chaga, reishi, maitake, and shitake.
Alone, this powder has an earthy taste with notes of rich chocolate. It makes the perfect addition to your morning black coffee or tea, and can even be used in smoothies and savory dishes. Best of all, all ingredients are organic and there are zero additives or sweeteners.
Sun Alchemy is offered by Terrasoul, a company that focuses on raw, organic superfoods at affordable prices. Their mushroom coffee is made from high-altitude, shade-grown Arabica coffee beans that are roasted, brewed, and freeze-dried. The company claims that this process preserves the delicate flavors of the coffee better than other instant coffee brands, which often use high-heat spray drying methods.
Sun Alchemy uses the fruiting bodies of the mushroom, which are dual-extracted in both water and alcohol to produce potent full spectrum bioavaliable extracts. The company handles its own manufacturing and the product is 3rd party lab tested for quality. Customers can request to see the lab results.
One thing that a cup of mushroom coffee can do that traditional coffee can't is be tailored to your specific needs in the moment. Wunderground had this power in mind when they developed their two amazing medicinal mushroom coffee products.
Their Brainchild coffee contains a mix of medium brew coffee beans, lion's mane, and cordyceps to provide mental clarity and clean energy to get you going. Their Hocus Pocus product is crafted with coffee, Chaga, and reishi for calm, consistent energy perfect for creating plus an extra boost of immune defense to keep you going strong. Both taste like the coffee you're used to but pack a lot more benefits.
The average cup of normal coffee contains 95 milligrams of caffeine. Coffee-shroom blends have about half that, but still contain enough to entice the negative effects of caffeine. If you want to avoid caffeine crashes altogether, you need Rasa. This unique mushroom coffee company set out to create a line of mushroom coffee alternatives that provide energy without any caffeine.
Whether you need the energetic pick-me-up of their Bold product, the gentle relaxation of Calm, or just an easy start to the morning with their Original blend, Rasa's caffeine-free products have you covered. Each blend is made of carefully selected herbs, teas, spices, and medicinal mushrooms for a deliciously flavorful start or end to any day.
Having trouble giving up caffeine? Or maybe you just don't want to? Rheal Shroom Coffee has your solution. This coffee-mushroom mix is chock-full of healthy functional mushroom powders, including cordyceps, Chaga, and lion's mane. But it also contains plenty of fair trade coffee, so you get about as much caffeine as you would with a traditional cup of coffee.
Real coffee flavor and energy plus all the good stuff medicinal mushrooms offer? And in an easy-to-use instant coffee powder mix? Yes, please!
Benefits of Mushroom Coffee
Whether you're drinking straight functional mushroom powder or a mushroom coffee blend, you're doing your body a ton of good. Why? Because mushrooms are packed with nutrition.
In terms of straight nutrients, these fungi have a lot to offer. Whole mushrooms provide a great deal of "dietary fiber, manganese, potassium, selenium, magnesium, niacin, and riboflavin," according to Janet Coleman, Registered Dietician, and contributor for the ConsumerMag.com.
"It's also low in calories and extremely filling [and] may also have antioxidant properties to help rebuild cells, support immune system health, and nourish the skin," she says.
Mushroom coffee alternatives and pure powders have the added benefits of being caffeine-free, Reda Elmardi, RD and certified strength trainer, points out.
He goes on to say mushrooms "contain L-theanine, which is known to increase alpha waves in the brain. Alpha waves are associated with relaxation and improved cognitive performance. It has been shown that mushrooms contain antioxidants that can help fight free radicals. Free radicals have been linked to cancer, heart disease, diabetes, arthritis, and other diseases."
Additional mushroom coffee benefits include more stable energy levels throughout the day, increased cognitive function, and blood pressure support. Shroom brew can also help support immune health, brain health, and emotional and mental health(2).
Different kinds of mushrooms offer different benefits and target different areas of the body and brain. Being able to tailor your morning brew to what you most need help with that day can help bring better balance to your life.
Types of Mushrooms Used in Coffee
As we discovered in our comprehensive list of edible mushrooms, there is an amazing amount of beneficial fungi out there. In the mushroom coffee world, there are a handful of varieties you'll see consistently listed on ingredients labels.
These particular mushrooms are prized for their vast health benefits, nutrition, flavor, and specific uses. None of them contain psychoactive compounds and all are safe to consume.
Reishi mushrooms are one of the most common mushrooms found in alternative coffees. This Asian fungus is celebrated for its ability to provide calm, consistent energy and fight anxiety and depression.
Chaga has been used by humans for as long as we've been talking about mushrooms. It has known anti-inflammatory properties and is often used in defense blends meant to support the immune system.
Lion's Mane is featured in many coffee blends due to its wide-ranging health benefits. From decreasing inflammation to supporting mood to killing cancer cells, it seems there's nothing this shroom can't do.
Cordyceps may be a little creepy, but they have a lot to offer. This parasitic mushroom is great for upping your energy, sharpening your focus, and boosting your sex drive. Research has even shown that it may support heart health and help you age more gracefully.
Pour Yourself a Better Cup of Coffee
Mushroom coffee may be trending hard at the moment, but this is one fad we hope doesn't fade. Not only is mushroom coffee packed with tons of health benefits, but it's available in so many forms everyone can find their perfect cup of shroomy Joe.
For coffee lovers hesitant to make the switch, Superfoods mushroom ground coffee is here to ease the transition. With 2 delicious coffee blends to choose from, you're sure to find one to fit your routine and tastes.
If you're looking to take the plunge and go all-in on a coffee-free mushroom brew, then heat up a cup of MUD\WTR. This coffee alternative uses a tea base for a familiar flavor and added mushrooms, spices, and herbs for a supportive morning cup to get you through your day.
Looking for something a little different? You'll find it all in our list of the best mushroom coffee brands featured above.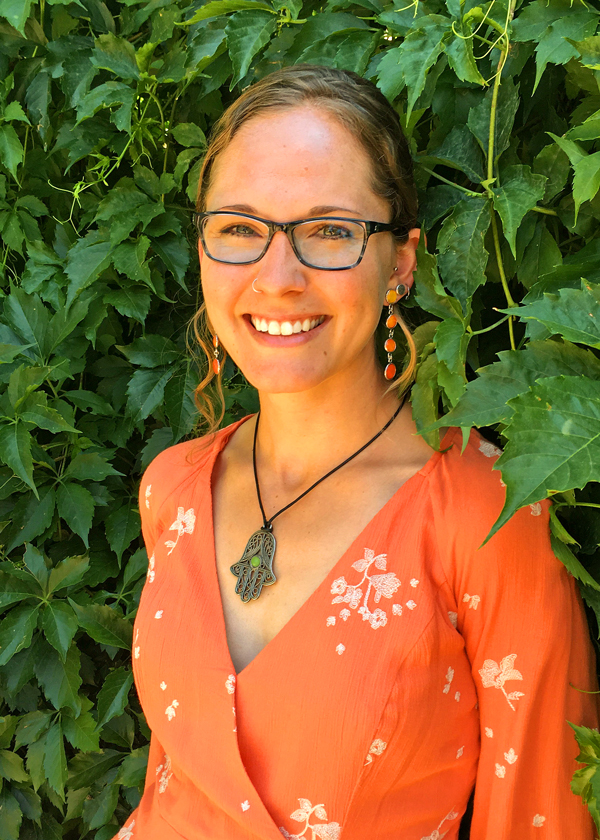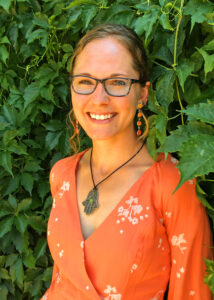 About the Author
Sara Seitz is a freelance writer living with type 1 diabetes. Her search for better health and better control of her blood sugars led her to a plant-based diet. When she isn't experimenting with new vegan recipes, she's helping spread the word about how plant-based is better for people and the planet. More articles by Sara.