Green powders provide a highly concentrated dose of vitamins, minerals, antioxidants, and enzymes to support better health. But not all of these products are created equal. That's why we've gathered and reviewed our absolute favorite products for you to choose from.
Below, you'll find the top 7 best green powders on the market. Each of these contains organic, nutrient-dense ingredients to help detox, alkalize, and support optimal health. They all have something a little different to offer, as well, so you can find the perfect product for your needs.
What Is Green Powder?
Green powder, or "greens" powder, is a whole food nutritional supplement made with powdered leafy greens. Many products also contain other vegetables, fruits, and superfoods. This fine powder is meant to be mixed with water or juice, or added to a smoothie.
Because all the ingredients have been dehydrated, greens powders are nutritionally dense. They contain a wide range of vitamins, minerals, antioxidants, amino acids, prebiotics, and enzymes. Most products provide multiple servings of fruits and vegetables per scoop.
You can think of green powder as a super-serving of everything that makes produce so good for you.
Some of the benefits of including green powder in your daily routine include:
Alkalizing Effects – Many of the less healthy foods people like to indulge in, including meat, dairy, bread, cereal grains, and processed food, acidify the body. Greens powder is alkaline and can help counteract this process.
Gut Support – Most green powders are packed with prebiotics and gut-healthy fiber, some even include live probiotics. They also have active plant enzymes to aid digestion.
Anti-inflammatory – The flavonoids, antioxidants, and phytochemicals in fruits and vegetables help the body fight inflammation. Green powder is a great way to maximize your intake.
Boost Immunity – These powders are packed with vitamins C, D, and K, all vital in maintaining a healthy immune system. They also contain important immune system-supporting minerals like zinc and iron, which many vegans don't get enough of.
Neutralize Free Radicals – Free radicals are a natural product of digestion, but they're also damaging to cells in the body. Antioxidants, like those found in greens and other produce, neutralize free radicals to prevent damage.
Promote a Healthy Weight – All the nutrients in these products help fill nutritional gaps in the diet which can help ease cravings. They also help support normal organ and tissue function to help balance hormones, reduce joint inflammation, and increase energy.
Support a Healthy Mood – 95% of serotonin is made in the gut(1). Supporting a healthy gut microbe through healthy eating can greatly increase the amount of this mood-enhancing hormone that enters the bloodstream. 
Support Overall Health – We already know how good clean fruits, vegetables, and greens are for us. Highly concentrated green powder products offer an easy way to add more of these healthy foods to our diet.
The Best Green Powder Products
To get all of the benefits of green powder without any drawbacks, you can't just reach for the first product you see. You need one made with only safe, quality ingredients that are processed in a way that maintains nutritional value. Here are our favorite green powder brands that offer this and more.
For maximum nutrition for your buck, it doesn't get any better than Garden of Life Superfood Juiced Green Powder. This highly concentrated powder is different from other options because it's made almost entirely from dehydrated freshly juiced fruits and vegetables.
While this means less fiber and prebiotic material, it also means more vitamins, minerals, and antioxidants in every scoop. When you juice produce, you get all the goodness without the bulky cellulose. And when you dehydrate this juice, you get rid of the water, leaving only super-concentrated nutrition.
Garden of Life's greens blend is made up of five USA-grown superfood grasses, including barley, wheat, and alfalfa. It also contains the juice of 23 fruits and vegetables, including kale, beet, and ginger. To add healthy fiber, essential amino acids, and healthy fatty acids, the mix also includes 12 sprouted grains and legumes, including flax, amaranth, and adzuki.
Topping off these superfoods is an added blend of plant enzymes and probiotics for optimal nutrient absorption.
All ingredients are USDA organic and the mix includes no GMOs, preservatives, or added chemicals.
This product is available in three flavors. The original is unsweetened, includes no added flavor enhancers, and tastes fairly earthy and grassy. The apple and chocolate flavors are more palatable but do contain added organic vegan flavorings and stevia extract.
If you're after a greens powder that is all function no frills, Amazing Grass has you covered. Their superfood greens blend combines the best ingredients into one superior product free from sweeteners and fillers.
This blend includes seven organic super greens, including spirulina, wheat grass, and chlorella. It also contains exotic fruit and veggies prized for their high antioxidant content, including rose hips, acai, maca, and green tea leaf extract. Flax seed, apple pectin, enzymes, and active cultures are added to support gut health and increase absorption.
One scoop of this amazing blend offers two full servings of fruits and vegetables.
Almost all the ingredients used in Amazing Grass blends are organic and all are GMO-free.
This blend, along with the company's Detox green blend, has an earthy flavor that is naturally sweet and fairly palatable in water. They also offer flavored versions in berry and chocolate.
In addition to their greens-forward blends, you can get an antioxidant blend with added red and purple fruits, an immunity blend with mushroom powder and elderberry, and an energy blend with yerba mate and matcha green tea.
For those looking for a greens boost to add to your morning shake, Sunfood Super Greens Powder is a great choice. Not only does this blend contain a mix of unique greens that others don't, but it has four times the amount of protein as most other options. More than others, it will help you feel full and boost your energy.
This Sunfood product is made with 19 greens, grasses, algae, and sea plants. Ingredients like nettle leaf, burdock root, nopal cactus, spirulina, and chlorella are all rich in nutrients not found in many fruits and veggies. They also contain more protein and chlorophyll for an added boost.
All those unique ingredients are topped off with added enzymes, prebiotics, and probiotics. In total, one serving provides 2 grams of gut-healthy fiber.
This deep green powder has an earthy but naturally sweet flavor that is more palatable than other unsweetened, unflavored options. And it's very fine, which allows it to dissolve fully in water or juice. But if you don't like the flavor, you do have the option to opt for the capsule supplements instead.
For those looking to maximize their nutrient intake by including a wide variety of fruits and vegetables in their diet, this greens blend makes it super easy.
Orgain Organic Green Superfoods Powder contains an impressive 50 different superfoods. The blend starts with grains like millet and amaranth then sprinkles in some kale, cinnamon, and a host of sprouted grains. From there, you get produce more typical of a greens mix, including grasses, berries, leafy greens, tropical fruits, and vegetables.
Unfortunately, this blend also contains some fillers, including guar and xanthan gum. And even the original flavor contains nondescript "natural flavor" additives. But, for the price, it still delivers quite a bit of goodness.
The original flavor is more cinnamony than earthy, which makes it fairly palatable. But it also means you have to be more careful about what flavors you mix it with. You can also opt for a berry flavor option that goes great with smoothies.
Kaged greens powder contains a mix of superfood options from the most important categories: greens, antioxidants, detoxers, and gut support. On top of these, this product contains ashwagandha root extract, an important adaptogen that helps the body better handle stress.
In the realm of greens, Kaged contains nine superstars, including matcha leaf, barley grass, wheat grass, and broccoli. It contains four powerful antioxidant whole foods: blueberries, acai, goji berries, and beetroot. In the detox category, it features apple cider vinegar, cranberry, turmeric, and four more potent superfoods.
All this is rounded out with aloe vera, black pepper fruit, and other gut-healthy whole foods.
Kaged greens powder comes in two flavors: berry and apple cinnamon. Both contain nondescript natural flavors, steviol glycoside, and erythritol. But all ingredients are organic and there are no fillers.
This product comes with a lot more health claims than others on this list and a price to match. But one thing it certainly delivers is flavor. It doesn't taste earthy, doesn't have a bitter or fake sweetener aftertaste, and dissolves very well in water.
Shopping for greens powder on a budget? Look no further than Country Farms Super Green Drink Mix. This organic blend of greens and produce costs half as much as the others on this list but still delivers plenty of great benefits.
This mix includes 13 powerful greens, including parsley, spirulina, and aloe vera. And 22 superfood fruits and vegetables, including noni, cranberry, and pomegranate. It also has added fiber, prebiotics, and live probiotics.
But what really makes this affordable option stand out is the added mushroom blend. It has 10 different mushroom powders including reishi, lion's mane, zhu ling, and Chaga. All these mushrooms are well-studied for their ability to energize, balance, and improve health and cognitive function.
All ingredients are USDA-certified organic and non-GMO. The unflavored option does contain some stevia extract and all options contain some fillers, which account for about ⅓ of the bulk. These fillers, including maltodextrin, are one reason why this blend is cheaper than other options.
The unflavored variety has a bitter, grassy flavor very heavy in spirulina. You can also opt to get this same blend in chocolate, apple-banana, and berry flavors.
If you're looking for a greens powder to add to your daily protein shake, why not cut out the extra step and go with Vega's all-in-one protein powder?
In addition to 20 grams of plant-based protein from peas, this blend also includes 15 superfoods. Acerola cherry, spinach, blueberry, acai, and more add plenty of antioxidants, vitamins, and minerals. Chia seeds, sprouted quinoa, mushroom powder, and others bring amino acids, essential fatty acids, and fiber.
Vega's powder also includes added live probiotics.
This product does contain some non-whole food vitamin additives, but all ingredients are certified USDA organic. Plus, the unflavored variety is free from sweeteners and added flavors.
For a smooth product you can blend with a variety of fruits and juices, the unflavored product is great. You can also get this formula in berry, chocolate, chocolate mint, coconut almond, French vanilla, and Mocha.
What to Look For
As you can see from our favorite products above, there's a lot of variety in the ingredients that can go into making green powder products. This can make it hard to know what to look for. Here are a few pointers to help you find the best product that will work for your needs.
Whole Food Ingredients
The thing that makes greens powder so beneficial for the body is that it includes all the healthiest parts of the fruit or vegetable. This includes intact nutrients, cofactors, and enzymes. Products made with processed ingredients do not have the same benefits.
When looking at the ingredients label make sure the product is made of whole foods rather than reduced parts. For example, you want oat powder, not oat fiber powder.
Also, be on the lookout for added fillers. Gums, maltodextrin, and other powders are often added to increase volume without increasing cost. While this does make for a more affordable product, you get less bang for your buck in the end.
And of course, stay away from products that include preservatives, artificial colors, artificial sweeteners, artificial flavors, and added chemicals.
Juiced vs Dehydrated
Powdered fruits, herbs, vegetables, and mushrooms can be created in two ways. They can be dehydrated and then ground. Or they can be juiced and then dehydrated.
Dehydrated and powdered whole foods have the advantage of including all the fiber of the original product. Basically, the only thing missing is the water. On the downside, these products tend to be less nutrient dense.
Juiced powders are far more nutrient dense because they contain very little fiber. But this missing ingredient is one thing that makes plant-based foods so great for the gut and for your overall health.
Most products contain a mix of some juiced powder and some whole-food powder. But the best, like our top pick, Garden of Life Green Superfood Juiced Greens, contain only nutrient-dense juiced fruits and vegetables with added fiber-dense ingredients to balance without diluting. 
Included Superfoods
There are plenty of nutrient-rich superfoods out there. This means there are a lot of possibilities for building a quality greens powder. Many products will balance high-cost superfoods like acai and spirulina with more common options like spinach and berries.
Other products will go all in on the most exotic options like mushroom powder, kelp, noni, and nopal.
Both options are great and help create a product rich in nutrients. What you want to look out for are products that use cheap filler foods that offer little in terms of nutrition but create a lot of bulk. This would include ingredients like potatoes and cereal grains.
Non-GMO and Organic
Greens powders contain highly concentrated ingredients which is why it's so important to make sure everything that goes into them is high quality. Eating one non-organic apple isn't likely to do much harm. But eating ten reduced to a single spoonful of powder every day for a month could cause issues.
This is why choosing organic powders is vital. Generally, you don't have to worry about GMO vegetables unless the product contains soy or corn.
It's also worth mentioning that many fruits and vegetables may contain heavy metals like lead and arsenic. This is true regardless of whether they are organic or not. Plants naturally leach metals from the soil they grow in.
To avoid heavily contaminated ingredients, choose products made with US or Canadian-grown produce. Most areas in these countries are far less contaminated than farmland in China and other highly industrialized countries. These powders will cost you more, but they're worth it if you plan to consume the product multiple times per week.
How to Use Green Powders
Now that you have an in on the best green powders on the market, it's time to put your new product to use.
There are endless ways to enjoy greens powder, so long as you follow a few simple rules:
No heat. Hot liquids and baking denature many of the valuable nutrients and enzymes in these products.
Reduce storage time. Once the product is out of the original container (which I suggest keeping in your fridge), it should be consumed as quickly as possible.
Reduce oxygen exposure. When mixing your powder into liquids, reduce how much shaking and churning it experiences to limit oxygen exposure that can denature nutrients. This means shaking or stirring only as much as needed and adding the powder last to smoothies in the blender.
Some of the most popular ways to use green powder include:
Any of the products outlined above would be great for these applications and any other creative uses you come up with.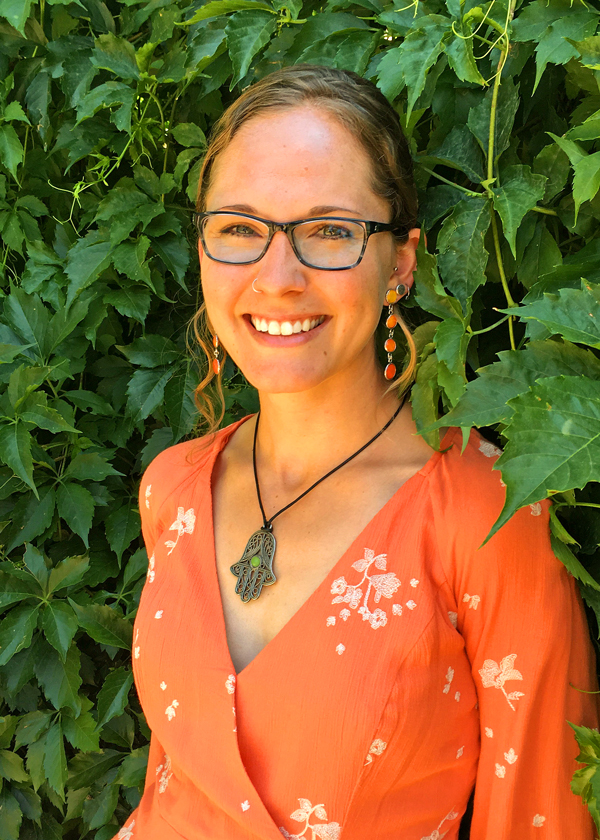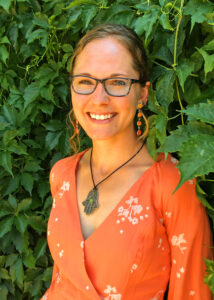 About the Author
Sara Seitz is a freelance writer and a busy mother of a rambunctious toddler. She is always looking for gadgets that make plant-based cooking easier and more enjoyable. She loves sharing what she finds with other busy families and individuals who could use a little more "simple" in their lives. More articles by Sara.