These days, when so many of us are thinking about staying healthy and boosting our immune systems, we're all looking for great ways to fill any gaps in our diet.
But let's be real, searching for vitamins and supplements isn't always a walk in the plant-based park. And of course, before adding any new vitamin or supplement to your routine, you should always consult with a doctor or nutritionist first. To get a lay of the land before you chat with your healthcare professional, it may be helpful to check out our guide to essential vitamins & minerals for vegans and vegetarians.
Indeed, finding vitamins and supplements without animal products is no easy feat as many conventional products include animal-derived substances like gelatin, lanolin, bee pollen, fish oil, lactose and more. We'll pass.
Thankfully, we've compiled a list of some amazing vegan multivitamins. But without a little due diligence on the buyer's behalf, it can be a dizzying process to find your new favorite, say B12 or collagen supplement.
No more! Enter: Future Kind. Founded by vegans for vegans, as you'll learn more about later, the plant-based vitamins and supplements brand is all about creating good-for-you, sustainable products that are as eco-friendly as possible and deliver maximum nutritional benefit. All of their products are free of GMOs, gluten, wheat, yeast, nuts, soy, sugar, salt, animal derivatives, artificial colors and preservatives, so you can truly feel good about taking them.
In addition to their excellent Essential Vegan Multivitamin (get 10% off all Future Kind products with the coupon code BEKIND10), Future Kind is welcoming four new products to its clean, sustainable, plant-based portfolio and we couldn't be more excited. Ready to learn more? Read on for our Future Kind review.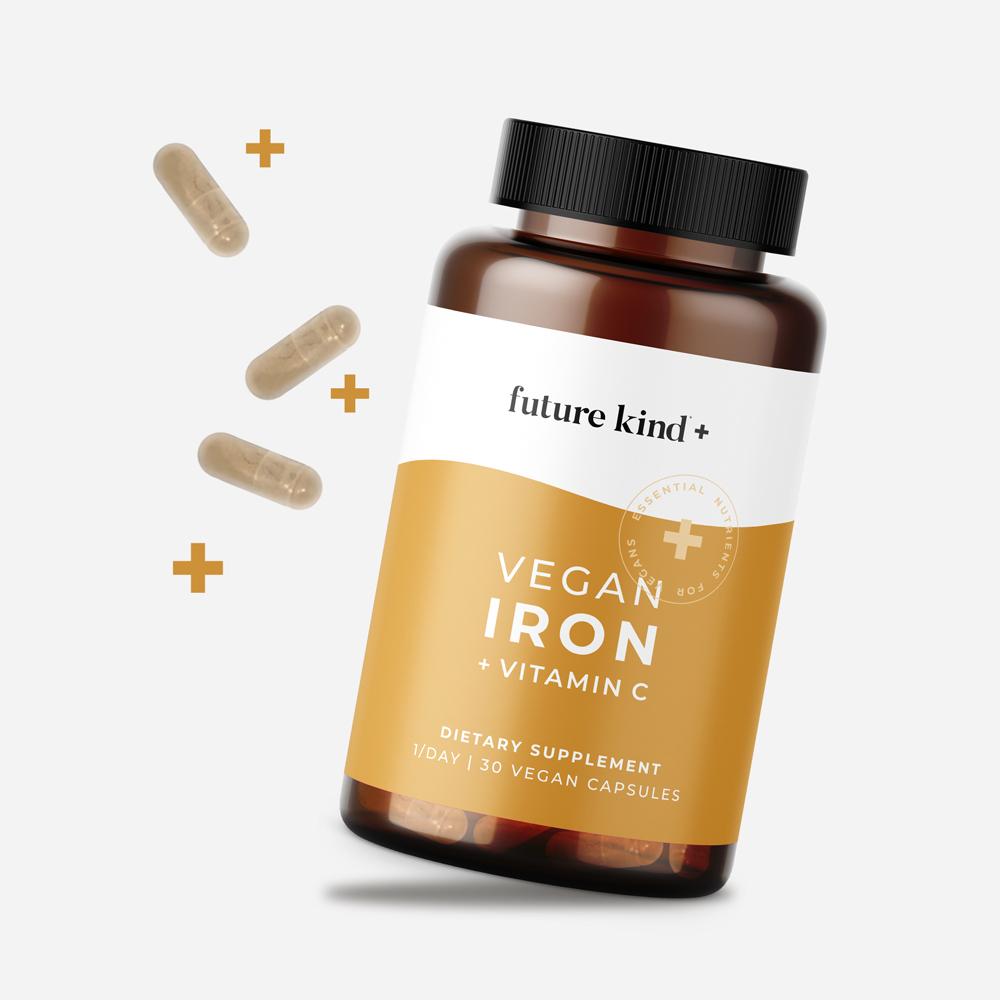 First up is Future Kind's Iron + Vitamin C supplement, which launched on August 18th. Iron is a nutrient many vegans and vegetarians have to be particularly conscious of since plant-based iron sources aren't as easily absorbed as animal-based sources.
Here, Future Kind combines the most bioavailable form or iron with a whole foods-based vitamin C (made from Acerola Cherry) to enhance iron absorption (Vitamin C is believed to help with iron absorption when you take it in supplement form, hence some doctors advising you take iron supplements with a glass of orange juice).
If you're looking to more options for adding an iron supplement to your daily vitamin routine, check out our guide to the best vegan iron supplements.
On August 25th, Future Kind launched their organic, vegan plant protein powder, Organic Vegan Protein, and it's definitely going to be your post-workout shake's new best friend. With a vanilla flavor, it's made using pea protein and packs 27 grams of protein and 85 calories per serving with zero grams of sugar and fat, and only one gram of carbs. It's already sold out, but you can share your contact info on the website to be notified when it's back in stock.
For more protein powder options, don't miss our hands-on taste-test and review of the best vegan protein powders available.
Next up, Future Kind has also debuted "Super Chill," which is designed to help reduce stress, enhance mood, boost energy levels, and more. Composed of "the most clinically-researched herbs available," the product combines Ashwagandha, Rhodiola, and Lemon Balm and comes in one handy capsule that you can take daily. Scheduled for release in late September, Future Kind will also be adding a Mood Booster supplement to their collection, so stay tuned for more on that front.
Future Kind recently debuted their Vegan B12 Spray in late September. B12 is another important nutrient for vegans in particular, as it's mostly found in animal products. Unless you're sprinkling plenty of nutritional yeast on your meals (to that point, we're all about this cheesy vegan roasted cauliflower) or consuming other products like plant-based milk or cereals fortified with B12, you may not be getting enough of the vital nutrient. In fact, Future Kind cites that up to 92% of vegans in the U.S. may be deficient in B12. Here, the spray form makes it easy to consume—just spray it five times directly into your mouth—with 500 micrograms per serving.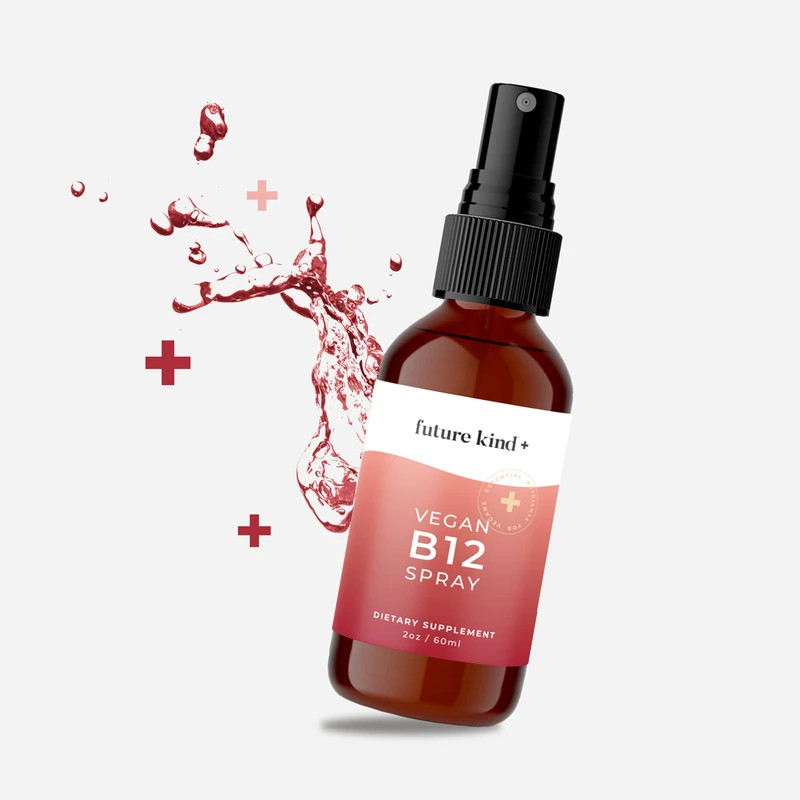 To learn more about what to look for in a B12 supplement, check out our guide to the best vegan B12 supplements on the market.
Now, onto the backbone of the brand that makes Future Kind such a standout choice for vegans looking to up their vitamins and supplements game. In addition to being free of icky ingredients like GMOs, animal derivatives, artificial colors and preservatives, and more, we love the brand's dedication to the environment.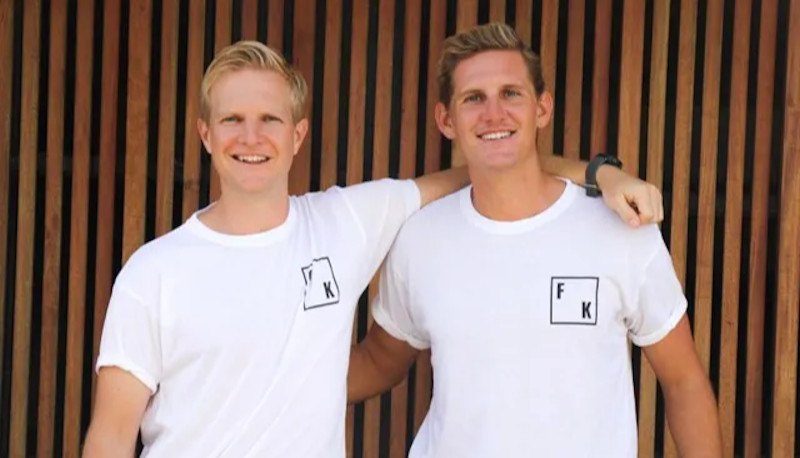 As the company shares on it's "About Us" page, founders and brothers Shaun and Eliot Cunningham, are going to great efforts to build a sustainable brand. To that point, they work tirelessly to ensure that packaging, manufacturing, and ingredients are as eco-friendly as possible.
For most of their products to date they've opted to use 100% post-consumer recycled PET bottles, along with other environmentally sound choices like 100% home compostable pouches for their Super Greens powder, 100% recycled padded mailers and boxes, and other selections that have a small environmental footprint. For manufacturing practices, they send all their suppliers this lengthy survey to learn their practices, corporate environmental footprint, employee conditions, and more.
And on the ingredients front, transparency is also key, as Future Kind strives to only work with organic suppliers, source as locally as possibly, and only incorporate research-backed ingredients into their products.