Yes, popcorn is vegan. Popcorn is a type of corn kernel. When the kernel is heated, pressure builds up and the outer hull "pops." The result is wonderfully crispy and crunchy popcorn.
Popcorn is no longer vegan when animal ingredients, such as butter or cheese, are added. Often, this is the case with traditional popcorn at fairs or movie theaters. Many commercial brands of popcorn also use butter.
To keep popcorn vegan, make it at home with oil instead of butter. Other ingredients, like nutritional yeast and sea salt, can be used to add flavor. Don't be afraid to experiment with your favorite spices and herbs, too.
Vegan Popcorn Brands
If you're looking for a vegan popcorn brand in store, check out a few of our favorites: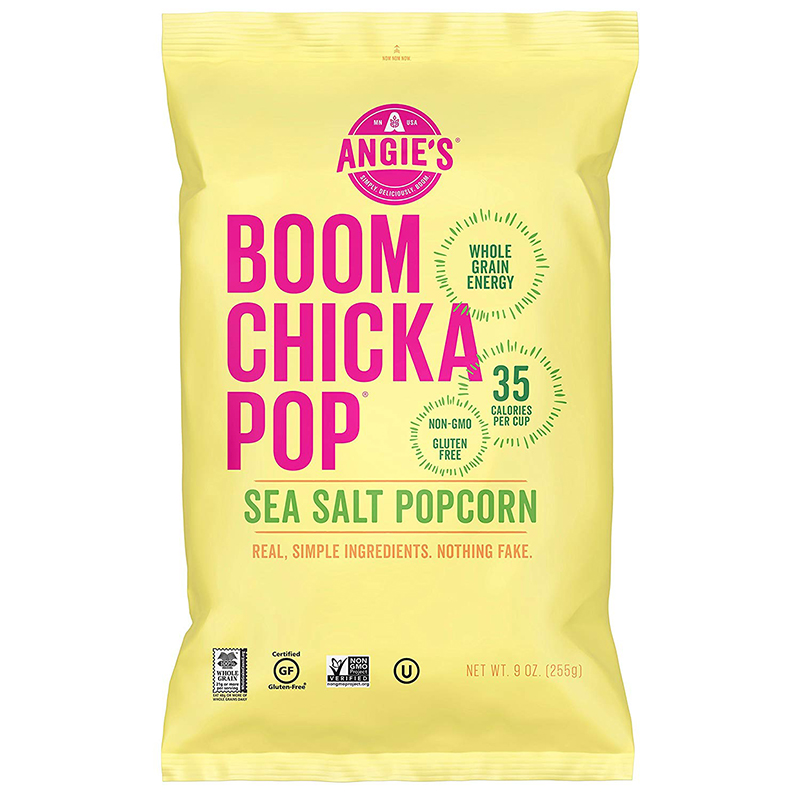 Angie's BOOMCHICKAPOP sea salt popcorn is made of just three simple ingredients: popcorn, sunflower oil, and sea salt. It's also certified gluten-free.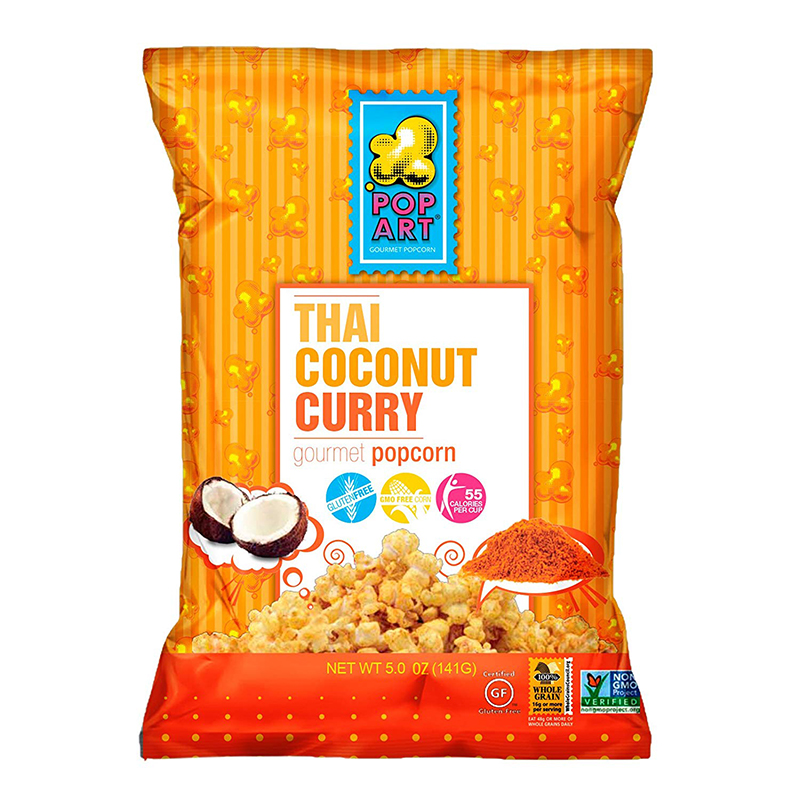 This vegan, non-gmo, and gluten-free popcorn by Pop Art is one-of-a-kind. We love the unique flavor of this gourmet snack!
While there's nothing like classic sea salt popcorn, sometimes you just need a little something extra; SkinnyPop's non-GMO sea salt and pepper popcorn fits the bill.
How to Make Vegan Popcorn
Like many vegan snacks, you can make vegan popcorn in the comfort of your own home. It's budget-friendly, easy, and delicious.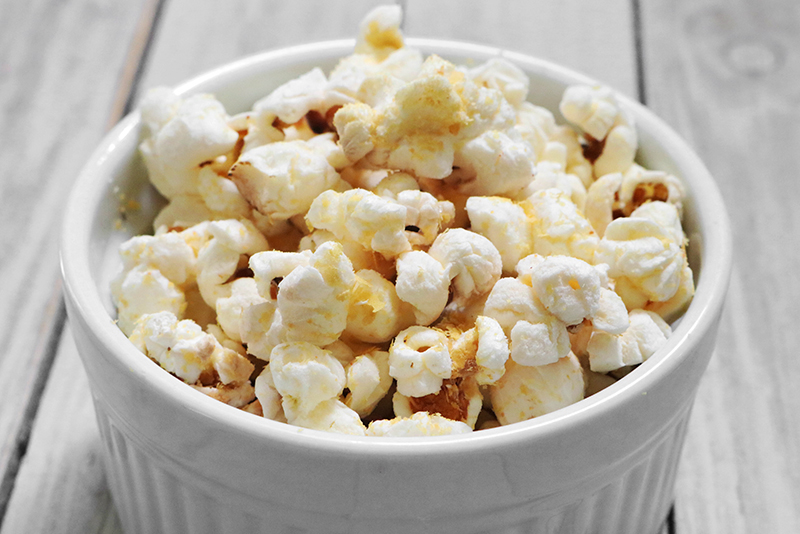 To make your own vegan popcorn, you'll need popcorn kernels, nutritional yeast, garlic powder, salt, and oil. Feel free to use any oil you'd like. Olive oil, safflower oil, and grapeseed oil all work great.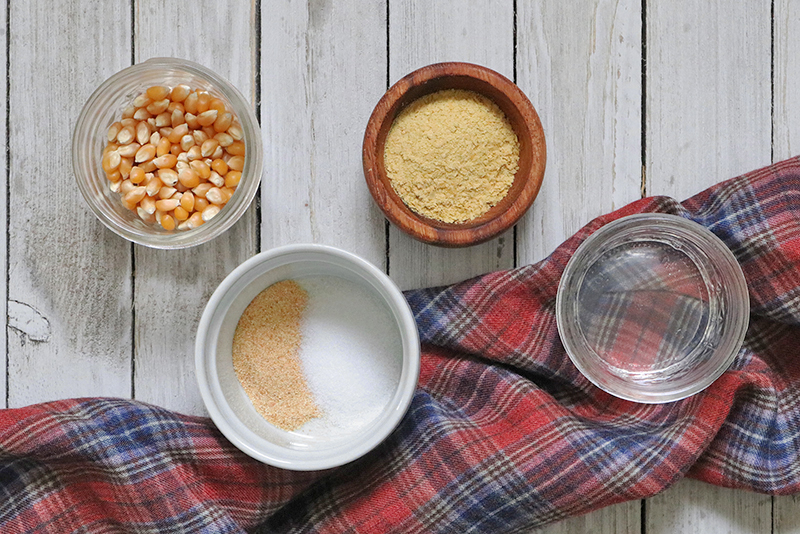 Next, add the oil to a large pot over medium heat. Add the kernels. Once the first kernel pops, cover the pot. Shake and slide the pot until all the kernels pop.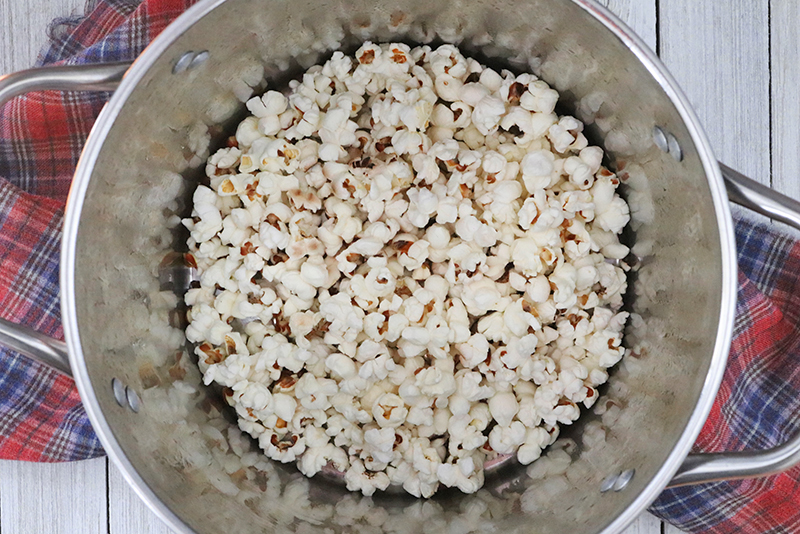 While the kernels are popping, mix the nutritional yeast, salt, and garlic powder in a small bowl.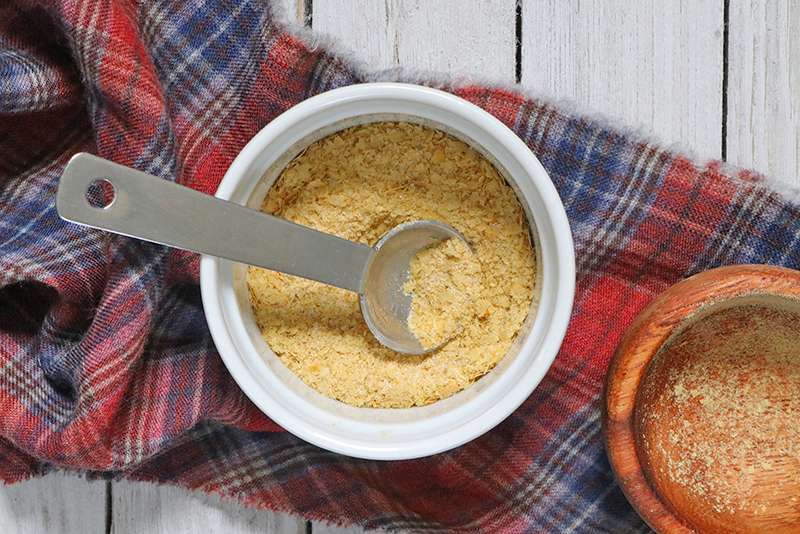 Toss the popcorn with the spices. If needed, add another drizzle of oil to help the spices stick.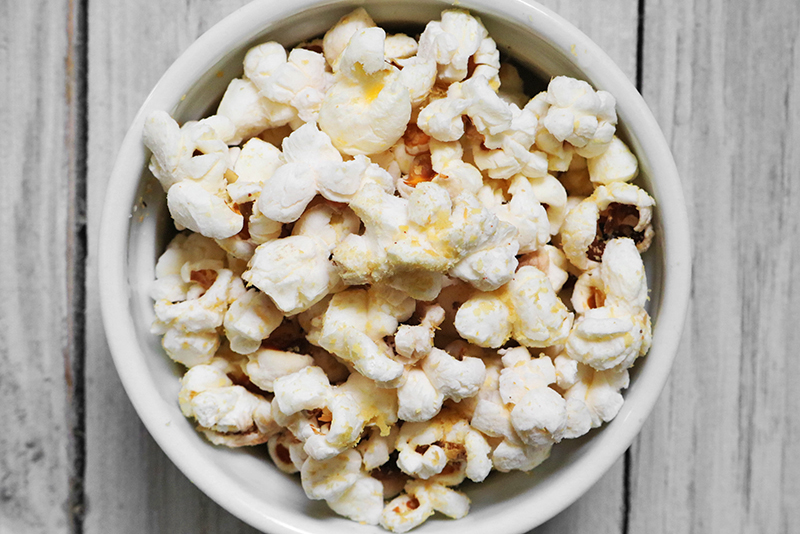 That's it! This recipe, which uses 1/4 cup of kernels, yields about 8 cups of popped popcorn. You can easily make a bigger batch by multiplying all of the ingredients.
The best part? It's also possible to make flavored vegan popcorn with ingredients like spices or herbs. Here are a few ideas to get you started:
Vegan Gingerbread Popcorn
For a holiday-inspired snack, make sweet and spicy gingerbread popcorn.
1/4 teaspoon ground ginger
1 teaspoon ground cinnamon
1 tablespoon powdered sugar
Pinch of ground cloves
Vegan Matcha Sea Salt Popcorn
If you salty and sweet snacks, you'll love this variation.
1 teaspoon culinary matcha powder
1 teaspoon sea salt
1 teaspoon powdered sugar
Vegan BBQ Popcorn
This version is wonderfully smoky and full of flavor.
1 teaspoon smoked paprika
1/2 teaspoon chili powder
1 teaspoon onion powder
1 teaspoon garlic powder
1 teaspoon salt
1 1/2 tablespoons brown sugar
1 to 3 drops liquid smoke
Dash of black pepper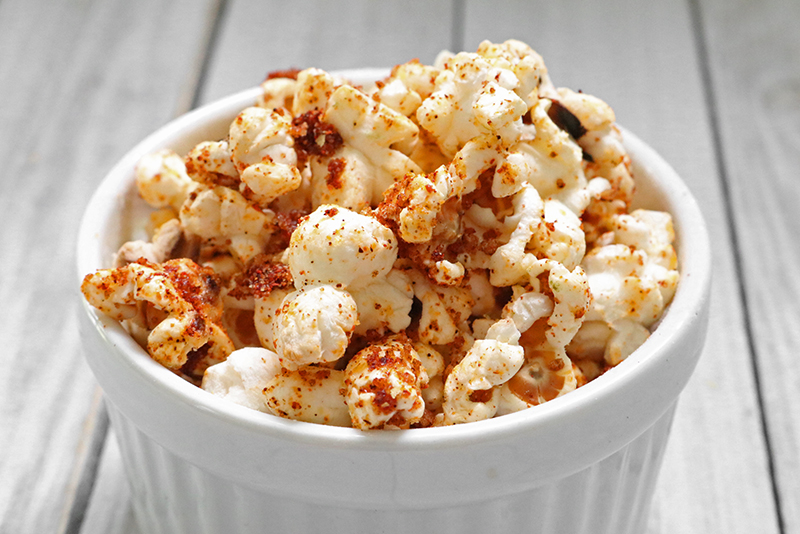 What's your favorite way to eat popcorn? Let us know in the comments, below!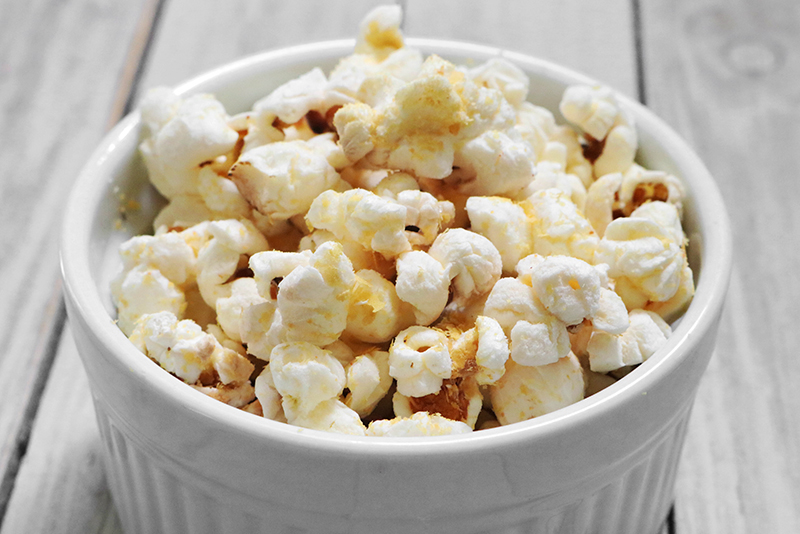 Vegan Popcorn
Thanks to ingredients like olive oil and nutritional yeast, it's possible to make vegan popcorn. This healthy snack is butter-free, gluten-free, and easy to customize!
Click stars below to rate, or leave a full review in the comments
Print
Rate it Now
Pin Recipe
Ingredients
¼

cup

popcorn kernels

2 to 3

tablespoons

olive, grapeseed, or safflower oil

2

tablespoons

nutritional yeast

1 to 2

teaspoons

salt

1

teaspoon

garlic powder
Instructions
Add the oil to a large pot over medium heat. Add the kernels, shaking the pan to evenly distribute them.

Once the first kernel pops, cover the pot. Continue shaking the pot until the popping slows down.

In a small bowl, mix the nutritional yeast, salt, and garlic powder.

Toss the popcorn with the nutritional yeast mixture. If necessary, drizzle the popcorn with more oil to help the spices stick.